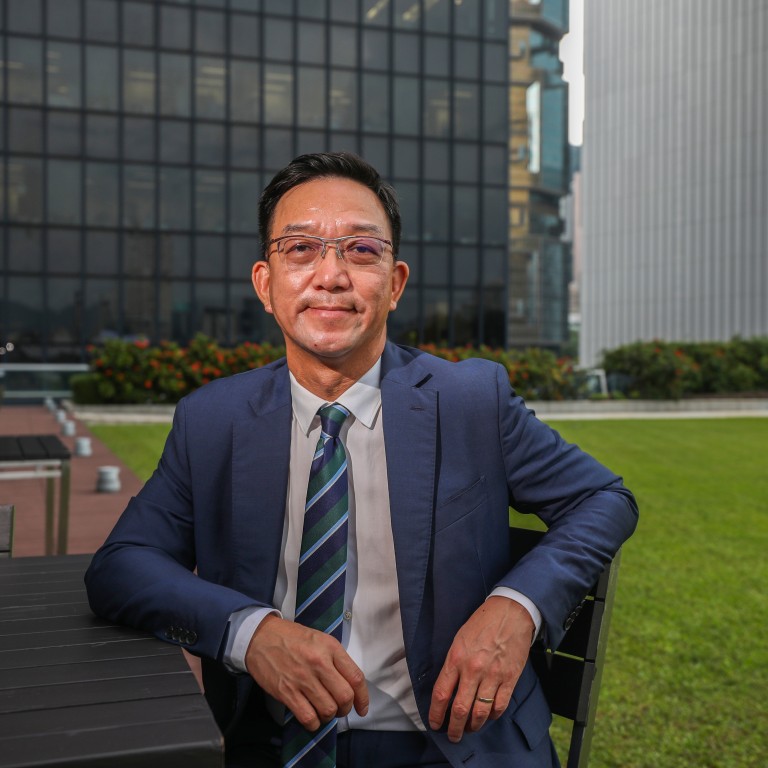 'Punching bags' over housing shortage? Powerful Hong Kong rural group calls for changes to sell ancestral village land to developers
Heung Yee Kuk chief blames rigid rules for blocking release of village land for new housing
Group also suggests easing rules so that villagers can build high-rise homes on family land
The head of the Heung Yee Kuk, Hong Kong's rural powerhouse, is fed up that villagers in the New Territories have become a punching bag in the debate over the city's shortage of land for housing.
Kenneth Lau Ip-keung, the pro-Beijing group's chairman, told the Post that the government's rigid restrictions over development of the countryside had blocked the release of more land for housing and deserved to be blamed instead.
Lau said his group's proposals to
sell ancestral land
to developers and build high-rise village homes were meant to benefit the whole of Hong Kong.
"New Territories villagers have become the punching bag for people to vent their anger over the housing shortage. Actually, we want to develop our land but have not been allowed to do so by the government," he said.
"It is the government that is stocking up land in the New Territories through rules that restrict the development of our land."
Hong Kong faces a housing crisis, with some of the highest property prices in the world, a chronic shortage of land for new developments and an average waiting time of 5.8 years for a government low-rental flat.
Last month, top Beijing official Xia Baolong, director of the State Council's Hong Kong and Macau Affairs Office, set city authorities the goal of eliminating tiny, substandard homes by 2049.
The kuk, a government-recognised body representing the interests of indigenous villagers in the New Territories, has stepped forward with ideas for unlocking rural land.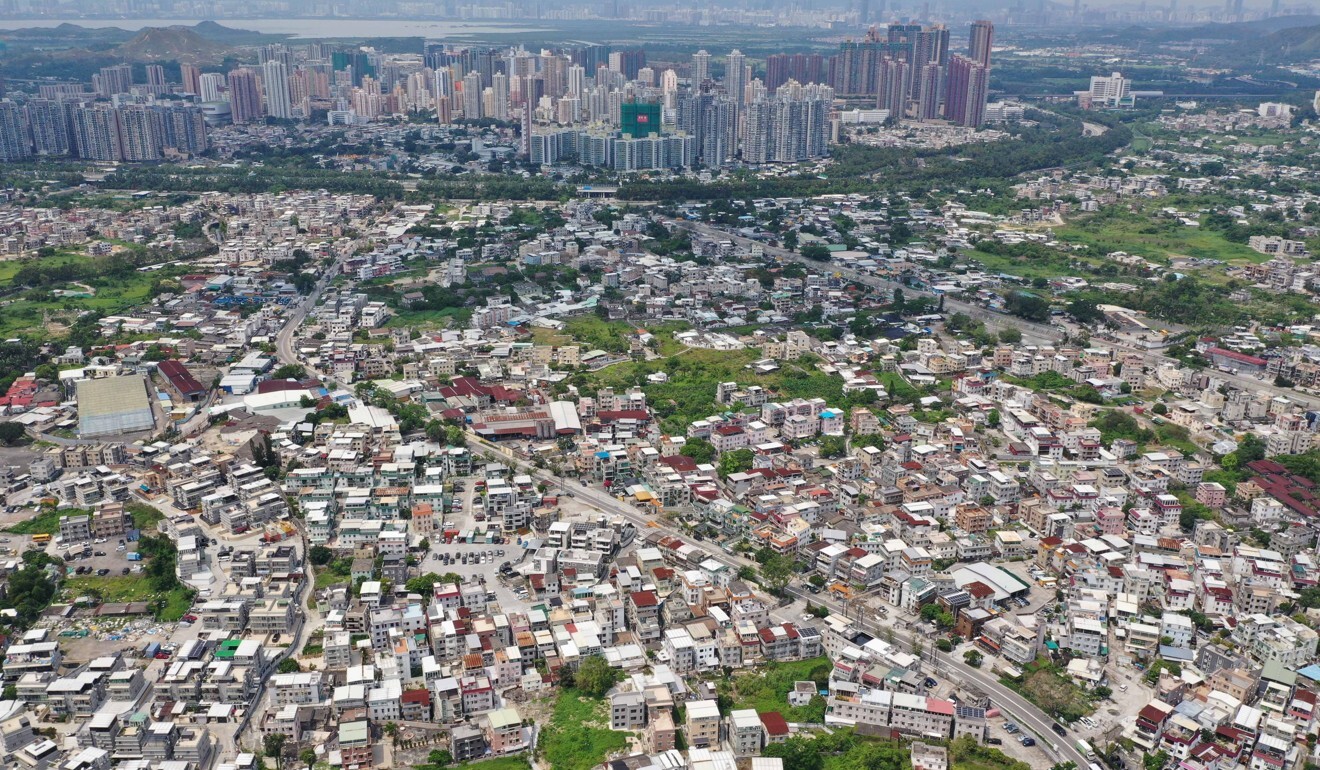 Earlier this month, Lau submitted a proposal to Chief Executive Carrie Lam Cheng Yuet-ngor suggesting ways to develop ancestral land and build multistorey village homes.
It is pushing for changes to the law to make it easier for villagers to sell about 2,400 hectares [5,930 acres] of ancestral land scattered across the New Territories.
These tso /tong plots are held by more than 7,000 clans, families or other traditional organisations, in a system dating back some 1,000 years.
Selling such land needs the approval of government district officers, but in practice, these officers will not approve a sale without the unanimous consent of all clan members.
The restrictions have made it difficult for developers to assemble rural land for development.
Lau said it was almost impossible to get 100 per cent approval from clan members, as some had emigrated or lost contact with their groups.
Lau, a 54-year-old businessman, is a lawmaker and member of city leader Lam's Executive Council. He has been the kuk chairman since 2015, succeeding his father, who led the statutory body for 35 years.
He believes the timing is right for change, given the almost complete absence of opposition lawmakers in the Legislative Council, and has pledged to push his proposals in a private member's bill if the government does not accept them.
The kuk wants villagers to be allowed to sell tso/tong land to developers more easily, either by outright sale or opting to retain some of the new flats that would be built.
"I am not saying that many villagers are eager to sell their ancestral land," said Lau, when asked if its proposal would be at odds with the traditional values underpinning the tso/tong system. "But we have to appreciate that some villagers may want the cash."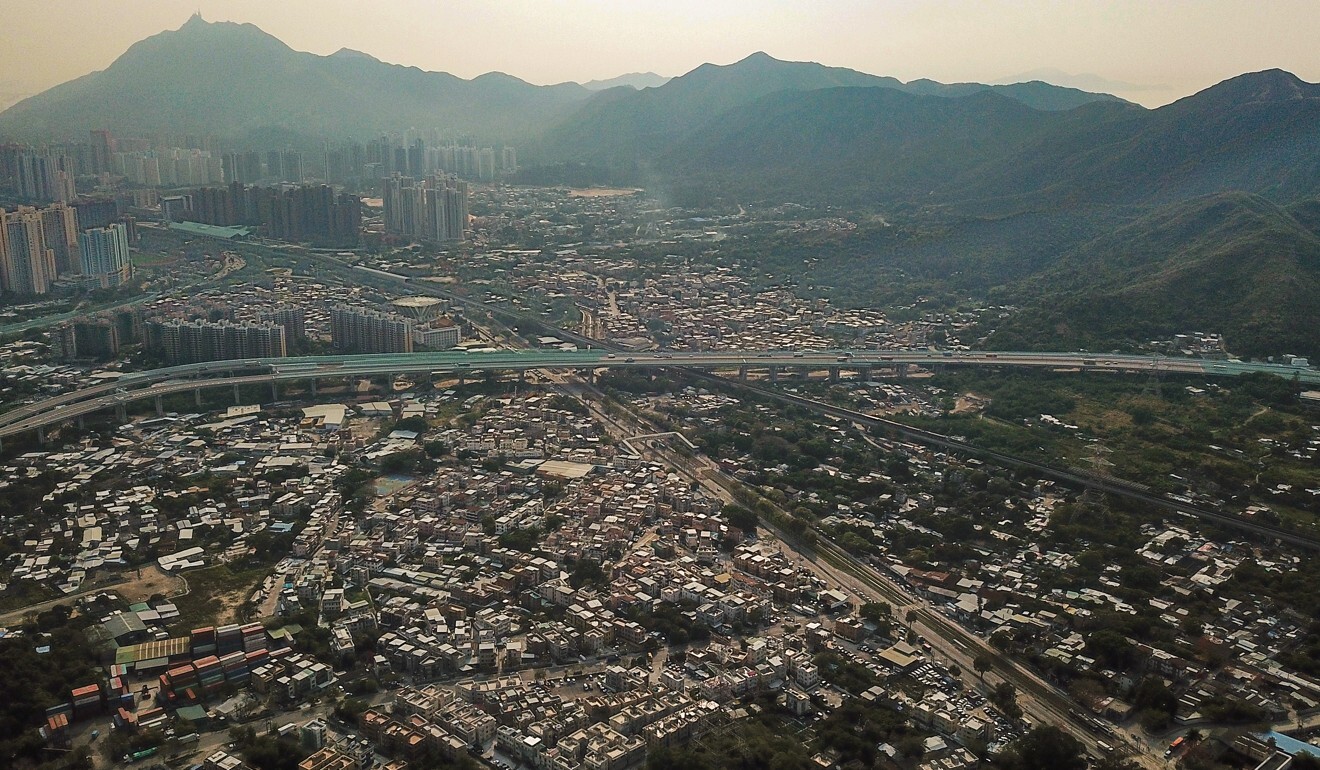 Much of the tso/tong land is currently rented out as car parks, storage facilities and other uses, generating income for clan members, as well as supporting traditional festivals and funding the education of clan members' children.
One major festival, called the Kam Tin Jiao and held in Kam Tin once every decade, can cost more than HK$10 million (US$1.28 million) to organise.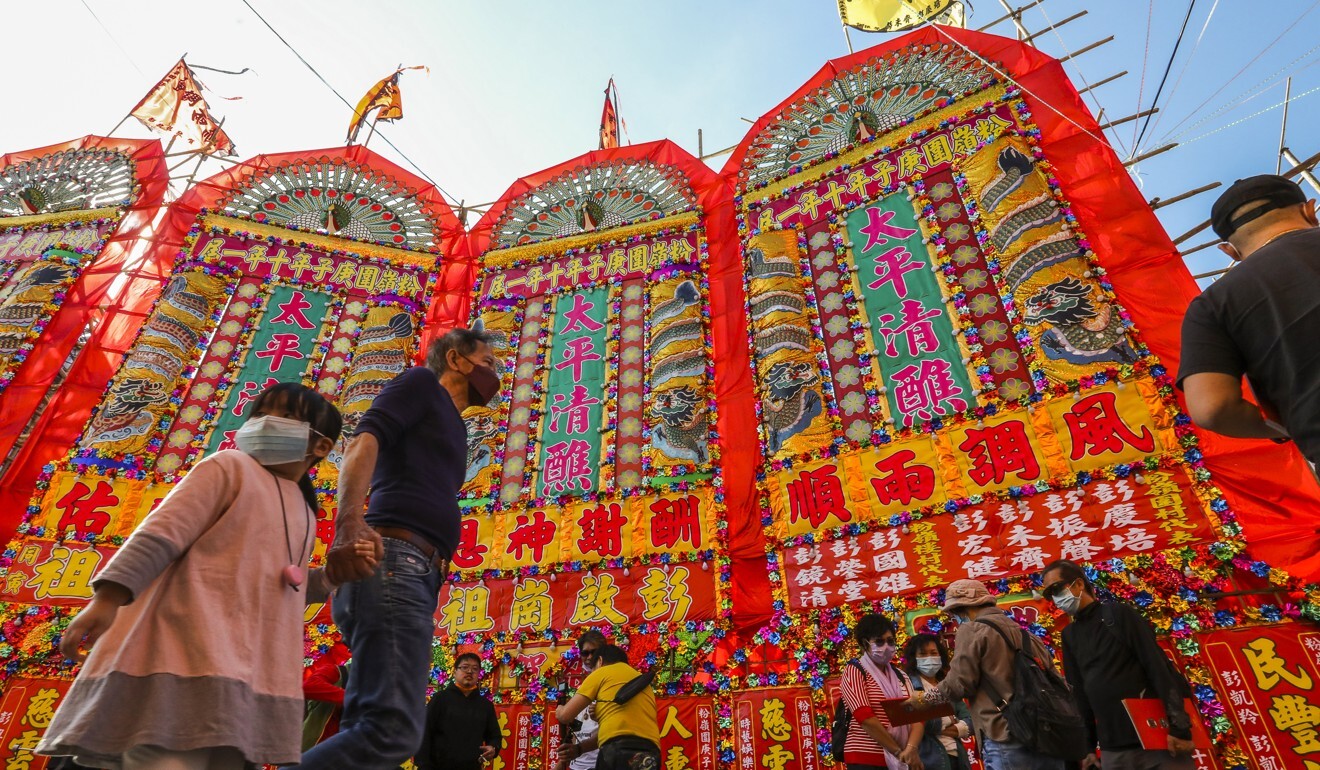 Lau said it was more advantageous to sell the ancestral land to private developers than have it acquired by the government for new town development, as the latter offered a compensation rate that did not reflect market value.
The kuk also suggested changes in the law to allow members of a tso/tong to appoint a manager by a simple majority vote. At present, when members fail to agree on a candidate to replace a manager who has died, the system simply cannot function.
Lau said the government withheld compensation to members who did not have a registered manager at the time their land was seized for public purposes such as infrastructure. The Lands Department confirmed to the Post that about HK$392 million (US$50.3 million) had yet to be paid in such cases.
Lau revealed that some landowners whose land was being seized for the new town project of Hung Shui Kiu were considering lawsuits to block the government from taking their plots.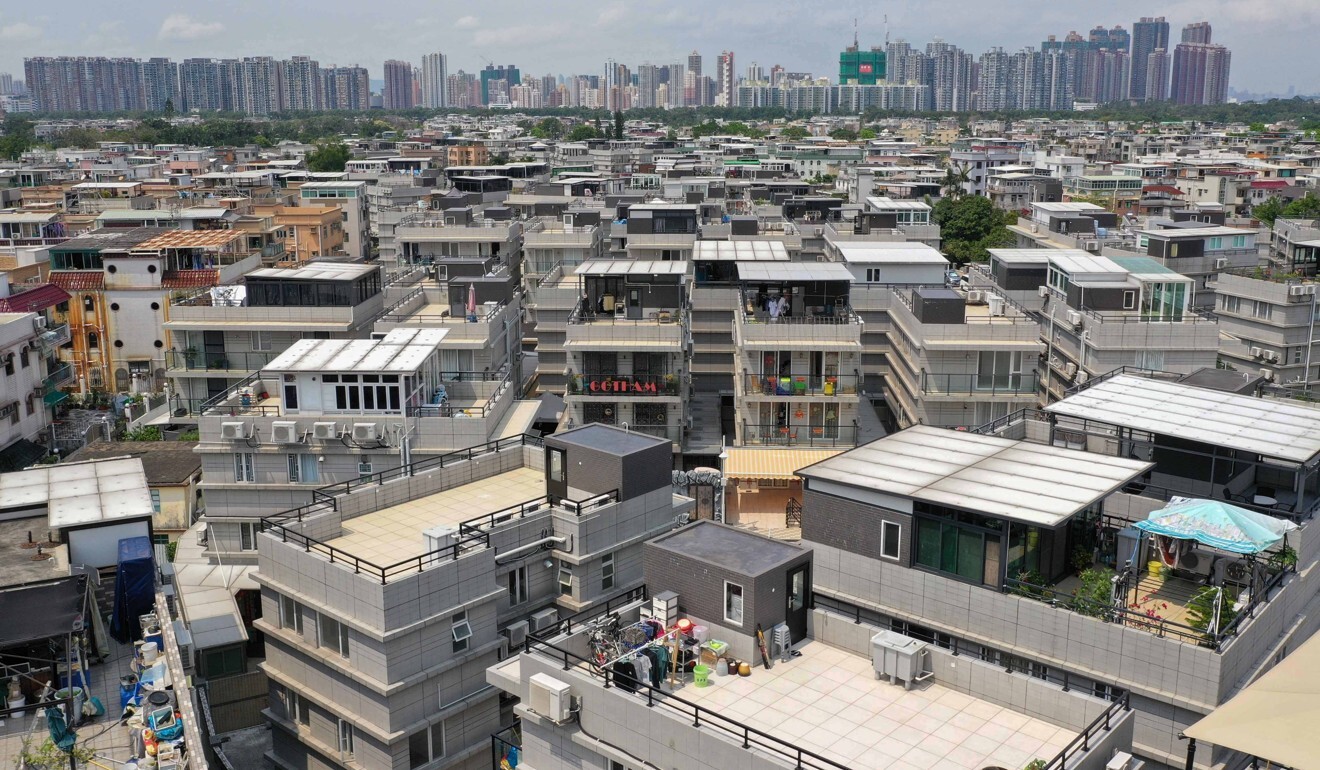 A second part of the kuk proposal – an idea the government explored and shelved more than a decade ago – is to allow the building of high-rise village houses. This will require changing a rule dating back to 1972 that sets the maximum at three storeys.
Lau proposed building new multistorey blocks on existing vacant village plots near built-up areas, and providing a mix of "small houses" for male villagers and subsidised flats for outsiders.
"It can be 30 per cent small houses for villagers to apply for, and the rest for public housing or homes for first-time buyers. We are open to [discussions]," said Lau, adding that this could be done in rural townships such as Fanling and Sheung Shui.
He pointed out that the kuk was not asking for new land to build small houses.
Ng Mee-kam, an urban studies professor at Chinese University, said any relaxation of the rural land system should be backed by government planning.
"Whether the villagers want to sell their ancestral land is not for outsiders like me to say, but speaking for the public interest, the government should take the chance to clean up the mess in the New Territories," she said.
Ng was referring to the damage caused to green areas and the abundance of abandoned farmland occupied haphazardly by car parks, warehouses and other uses.
If landowners partnered with developers, she added, officials should designate areas suitable for development as well as no-go zones, and facilitate land exchange.
Lau is currently the kuk's only representative in Legco, although there are other lawmakers sympathetic to it.
He hoped the group might win one or two more seats in December's Legco elections, taking advantage of the recent Beijing overhaul of the city's electoral system, a move designed to allow only "patriots" to run Hong Kong. The legislature is also being expanded from 70 to 90 seats.
Lau was confident the kuk, with its record of mobilising villagers to support pro-Beijing candidates over the decades, would have no problem passing the "patriot" test.
Villagers resisted the Japanese during World War II, the kuk supported the return of Hong Kong to Chinese sovereignty in 1997, and his late father, Lau Wong-fat, was appointed to the committee that drafted the Basic Law, the city's mini-constitution.
Lau said his father succeeded in getting the Basic Law to include protection of traditional rights and interests of the New Territories' indigenous villagers after the 1997 handover from Britain.
Spelling out the kuk's position on key issues in the city, Lau said: "We oppose Hong Kong independence and support the national security law. We may not always be the first ones to make known our stances, but we have never kept silent."