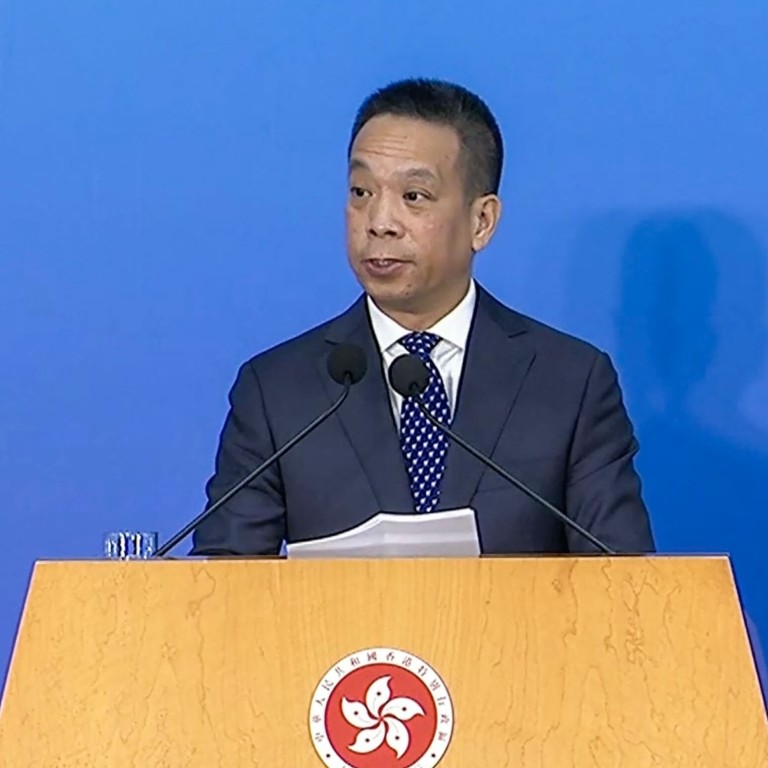 Key Beijing official overseeing Hong Kong affairs praises Carrie Lam administration's 'stabilising' of society, efforts to solve deep-rooted problems
Local government can 'lead the city's development from a new historical starting point' under Lam's leadership, HKMAO's Huang Liuquan says
Visit shows Beijing hopes that Hong Kong can be 'more alert and responsive to challenges posed by Western countries', says think tank official
A key Beijing official overseeing Hong Kong affairs expressed his support for city leader Carrie Lam Cheng Yuet-ngor on Monday, hailing her administration for stabilising society after imposition of the
national security law
.
Huang Liuquan, a deputy director of the State Council's Hong Kong and Macau Affairs Office (HKMAO), pointed to the "great responsibility" borne by local officials tasked not only with governing and developing the city but also improving residents' quality of life in the first public speech of his visit on Monday.
Citing criteria previously laid down by HKMAO director Xia Baolong, Huang reiterated that those running the city must not only fully implement the "one country, two systems" principle, they must also be problem-solvers and achieve concrete results for the public.
"We are happy to see that since the implementation of the national security law, the Hong Kong government has resolutely assumed the constitutional responsibility of maintaining national security and social stability," he told attendees, including Lam, at a morning seminar.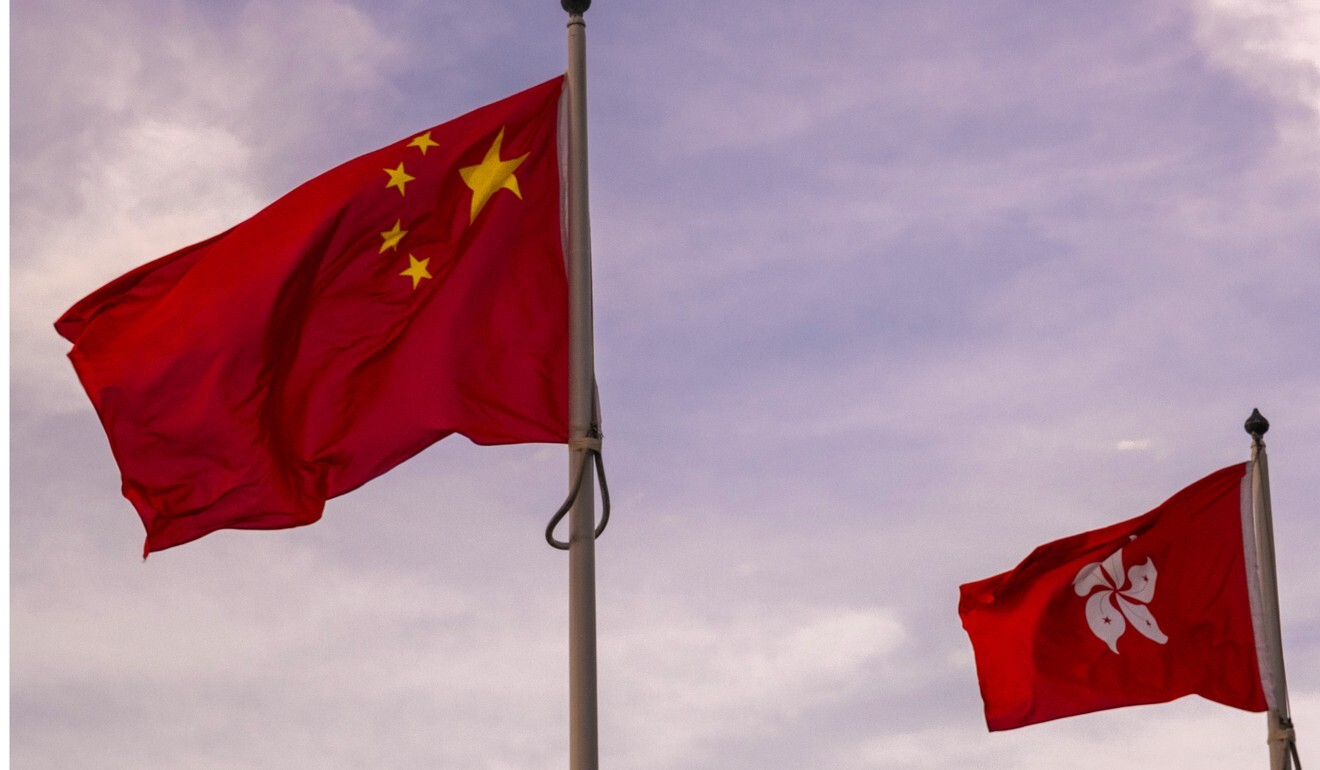 "It has effectively got the Covid-19 pandemic under control and fostered economic recovery, actively participated in the development of the
Greater Bay Area
, and tried its best to solve deep-seated livelihood and economic problems. It has fully demonstrated its spirit in shouldering responsibilities and avoiding no difficult tasks."
Huang said Beijing believed that under Lam's leadership, the local government would be able to unite various sectors and "lead the city's development from a new historical starting point".
His visit came ahead of the chief executive election in March. Lam said in July she would deliver a "visionary" policy address in October, sparking speculation she was gearing up to seek re-election, but she has not said whether she would run.
Lau Siu-kai, vice-president of the semi-official think tank the Chinese Association of Hong Kong and Macau Studies, doubted that Beijing was dropping hints on who could be the next chief executive through an official such as Huang.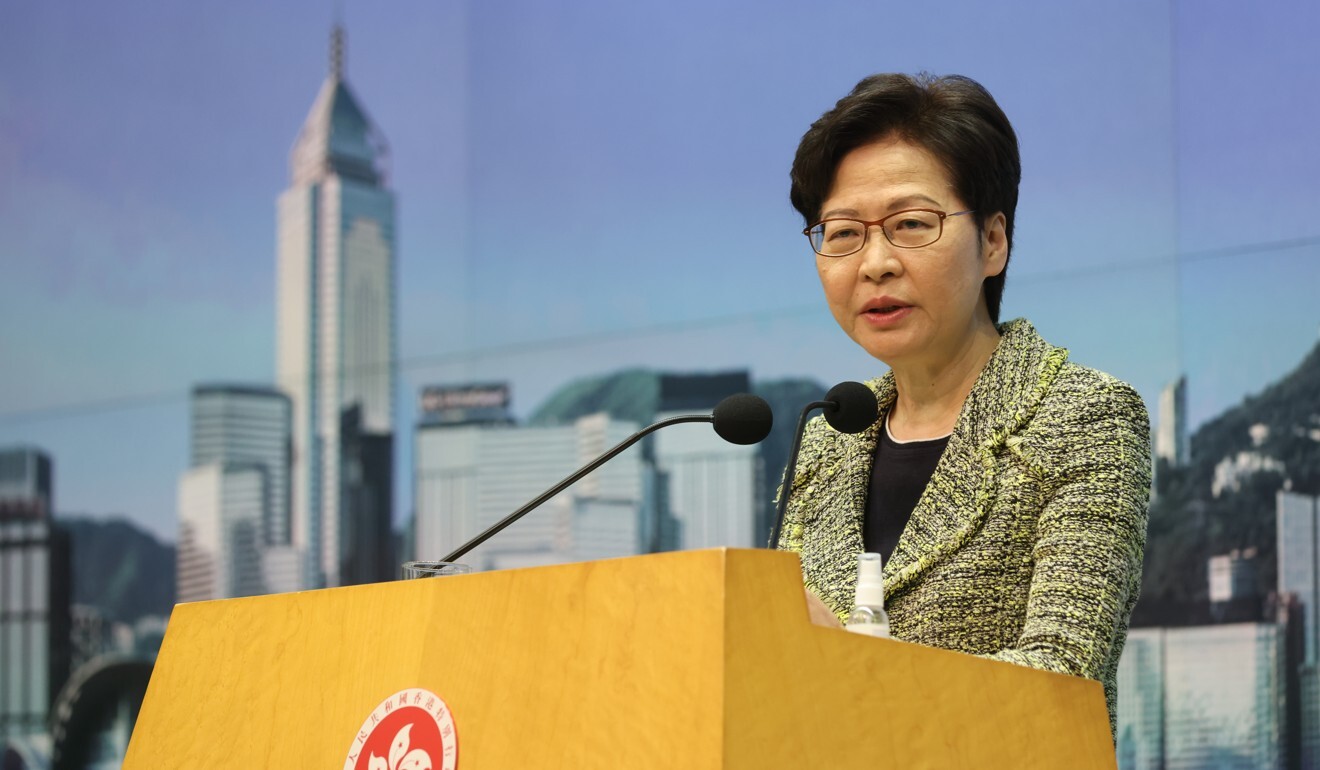 "Instead, Beijing hopes Hong Kong to be more alert and responsive to challenges posed by Western countries, and the visit shows how Beijing values the five-year plan," he said. "It no longer wants Hong Kong to be behind in the nation's overall pace of development. It is more like encouraging and supervising the local government to fulfil the central government's goals."
Accompanied by senior officials from the National Development and Reform Commission and Ministry of Science and Technology, Huang's Sunday-to-Wednesday visit is aimed at laying out the nation's 14th five-year plan to local stakeholders.
The plan – approved by Chinese leadership in March – has a dedicated chapter outlining strategies to support the city's development. Under the blueprint, Beijing has vowed to safeguard national security while supporting the city by reinforcing its status as an international financial centre.
Huang said many of the measures had already been implemented, a process the central government would continue to support by creating more opportunities for Hong Kong residents via the
Greater Bay Area
, especially in the Qianhai district in neighbouring Shenzhen, and Hengqin in Zhuhai.
Huang revealed that Lam had written to Beijing in May inviting central government officials to visit and explain the city's role under the 14th national plan.
This article appeared in the South China Morning Post print edition as: Lam praised for work on stabilising society