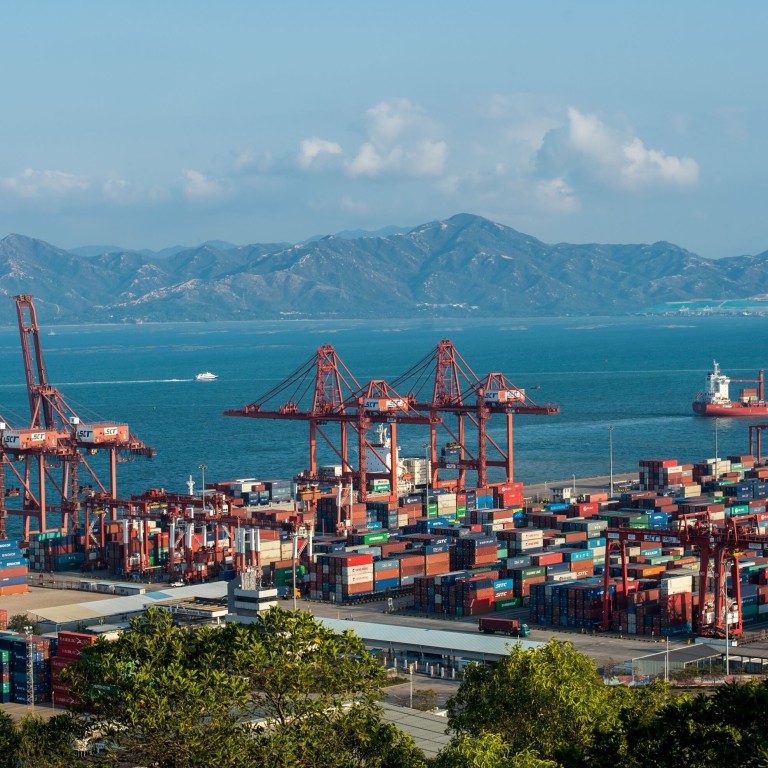 Hong Kong's neighbouring economic zone of Qianhai in Shenzhen will expand eight times to give city 'wider stage' to excel
Beijing's plan calls for spreading the zone across more than 120 sq km and deepening service trade liberalisation with Hong Kong and Macau
Experts predict Hong Kong professionals most set to benefit will hail from technology, finance, education, medicine and law
Hong Kong's status as a financial hub is set to receive a major boost as Beijing moves to expand the Qianhai economic zone in neighbouring Shenzhen by eight times, paving the way for potentially closer technology and business ties between the two places.
The zone would offer a "wider stage" for Hong Kong to expand its growth and for young people to seize new opportunities, according to mainland officials, as state media Xinhua reported that the size of the area would increase from 14.9 sq km (3,706 acres) to 120.6 sq km.
Originally created in 2009 to boost cooperation between businesses in Shenzhen and Hong Kong focused on the service industry, Qianhai is home to about 11,500 Hong Kong-invested companies, accounting for more than 10 per cent of registered enterprises that make tax contributions in the area.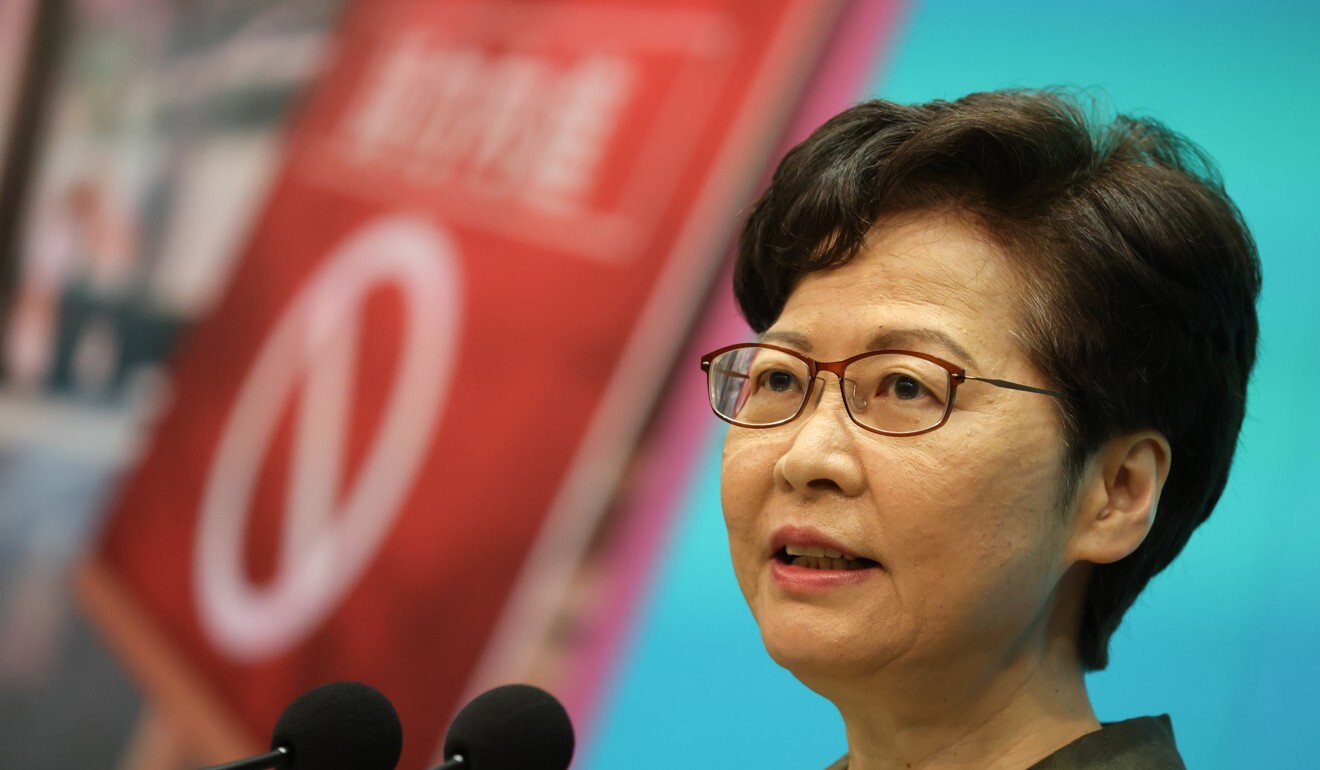 Announcing the plan to "deepen reforms and opening up" of the Qianhai zone, Xinhua's report noted that its establishment and development was important to support Hong Kong's economic growth.
"It is significant in strengthening the cooperation between Guangdong, Hong Kong and Macau … as well as reinforcing Hong Kong compatriots' sense of belonging towards the motherland," the report said.
The move comes a day after the central government announced a new cooperation zone for Macau with neighbouring Hengqin, both seen as renewed commitment to push ahead with its
Greater Bay Area
ambitions.
Under it, Beijing wants to link major cities along the southern coast of China into a unified urban belt to supercharge growth and innovation. The bay area scheme, launched by President Xi Jinping, encompasses Hong Kong, Macau, Shenzhen and eight other Guangdong cities.
The latest plan, jointly released by the Communist Party and the State Council, mapped out a vision for Qianhai's business environment to become "world class" by 2035.
"It has to become a high-quality engine of development and the experience gained from various reforms and innovation has to be widely promoted," Xinhua said.
"The Qianhai zone must also deepen its service trade liberalisation with Hong Kong and Macau, expand the opening up of its financial industry and legal services, as well as participate in international collaboration."
A spokesman for the State Council's Hong Kong and Macau Affairs Office echoed that view, saying the expansion would bring fresh opportunities for the global financial hub.
"It showed that the central government deeply cares about Hong Kong's long-term prosperity and stability, as well as its people's livelihood," he said.
A spokesman for the central government's liaison office described the enlarged zone as offering a "wider stage" for Hong Kong to perform.
"Young Hong Kong people are familiar with multiple languages and have an international vision. They need to seize these chances," he said.
The plan was announced as Chief Executive Carrie Lam Cheng Yuet-ngor and a delegation of her ministers toured Shenzhen, where they met municipal party chief Wang Weizhong and other top local leaders.
Lam welcomed the expansion and expressed hope that different sectors would seize upon the opportunities created by the Qianhai and Hengqin plans.
"The promulgation of the Qianhai plan will foster Hong Kong-Shenzhen cooperation at a higher level under which the two cities can serve as 'dual engines' to drive development in the
Greater Bay Area
," she said.
"Not only does the Qianhai plan give full play to Hong Kong's long-held advantages in high-end professional services and elevate the function of the Qianhai … zone, it also promotes long-term development for Hong Kong professional services."
Lam and her Shenzhen counterparts witnessed the signing of four memorandums of understanding.
They seek to boost cooperation between the University of Hong Kong and the Shenzhen government and encourage greater coordination between the two cities in promoting themselves as hubs for international arbitration. Two others aim to improve collaboration between Hong Kong and Shenzhen on the development of a technology cooperation zone on the border, including the Lok Ma Chau Loop.
Earlier on Monday, Lam attended the inauguration ceremony of the Hong Kong Pui Kiu College's new branch in Longhua, Shenzhen.
Witman Hung Wai-man, principal liaison officer for Hong Kong at the Shenzhen Qianhai Authority, said he believed the expansion plan would entice more businesses in the global financial hub to set up operations over the border.
"A lot of businessmen have in the past come up with different concerns as they do business on the mainland, and the central government has addressed them through this new plan," he said.
Lau Siu-kai, vice-president of semi-official think tank the Chinese Association of Hong Kong and Macau Studies, said that as Qianhai was a modern service industry cooperation zone, Hong Kong professionals would be the biggest winners of the new push.
"Those in sectors such as technology, finance, education, medicine and law will gain the most from this," he said.
Tech players and researchers were likely to be among the biggest winners given that three of the four memorandums were focused on their sector, predicted Guo Wanda, executive vice-president of the Shenzhen-based think tank China Development Institute.
"Hong Kong and Shenzhen will need further discussions on the mechanism of joint development and the industries they hope to nurture in the Lok Ma Chau Loop," he said.
"The loop is a relatively small area, which makes it more suitable for research and … [industries] with smaller demand for manufacturing capacity. Industries such as biotechnology, artificial intelligence and big data could be a good fit for this area."
HKU revealed it had reached a deal with Shenzhen authorities on constructing a new campus in Nanshan district "to build a world-class, comprehensive research-led university to nurture talent [and] contribute to the region and the world with its people and research".
Legislator Horace Cheung Kwok-kwan, one of Lam's advisers, said the memorandums showed the Shenzhen government remained confident in the capabilities of Hong Kong science and tech researchers.
"I also noticed that a memorandum was signed to promote arbitration. It is good for lawyers and businesses to have more arbitration services available in the bay area," he added.
Barrister and lawmaker Eunice Yung Hoi-yan agreed that Hong Kong lawyers would be among the winners of Qianhai's expansion.
"Hong Kong lawyers have good English-language abilities and are knowledgeable about the common law system. They enjoy comparative advantages on the mainland but they need this window so that potential clients can find them," she said.
Lau said under the latest plans to boost Hengqin and Qianhai's growth, Shenzhen, Hong Kong and Macau must roll out new policies to make the most of the new blueprints.
"People will be attracted to Qianhai or Hong Kong. But we must find ways to keep the capital and talent in the city, and ensure that while people may work across the border, they can still be based in Hong Kong and make use of the city for their career and business development," he said.
Asked what would be the biggest impediments for Hong Kong, Lau noted that the city's innovation and technology sector still needed much government support.
"There are not that many job opportunities under the new industries," he said.
Lau also warned that after the 2019 social unrest, mainland authorities in Shenzhen and Beijing remained sceptical over whether the Hong Kong administration could be fully trusted.
"That's partly why they did not adopt the Hengqin model, where a large piece of mainland territory can be jointly managed by the province and Macau's leaders," he said.
Additional reporting by Lilian Cheng
This article appeared in the South China Morning Post print edition as: HK given 'wider stage' in Qianhai expansion plan