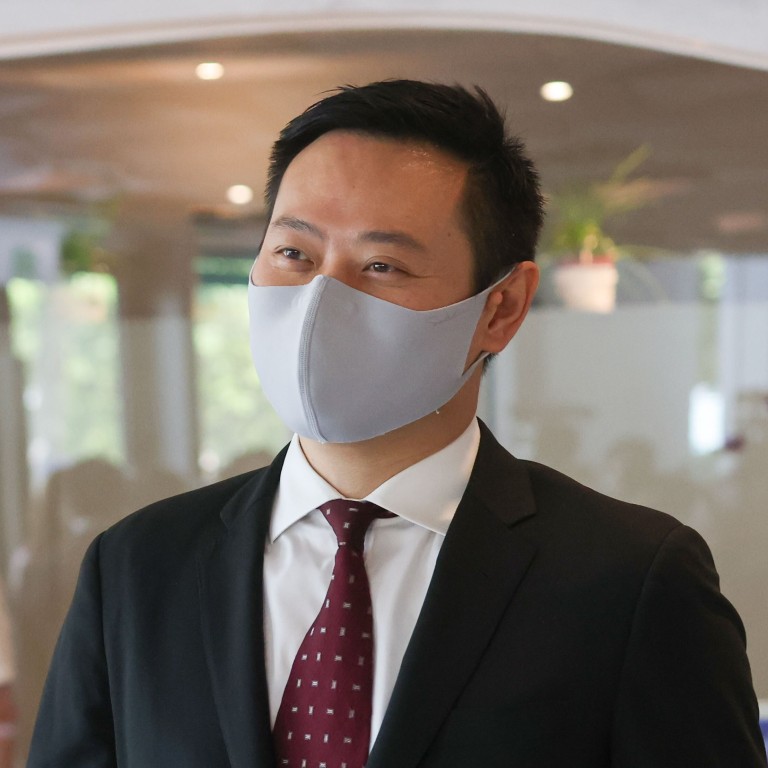 Hong Kong district councillor loses seat after failing to take oath, 7 others being investigated over doubts about validity of pledge
Secretary for Home Affairs Caspar Tsui had previously vowed to 'follow up if we have any doubt about any member's oath'
While seven opposition councillors are being investigated over such doubts, seven others had their oaths ruled valid
Hong Kong's home affairs minister on Friday ordered seven opposition district councillors to submit additional information about their work after determining there were doubts about the validity of their oaths of office.
The inquiries were revealed just hours after opposition district councillor Peter Choi Chi-keung was unseated with immediate effect for declining to join 14 of his allies in taking the oath.
A total of 24 members from four district councils on Hong Kong Island became the first batch of municipal-level politicians to take the oaths of office on Friday under a national security law requirement that all public officers pledge to uphold the Basic Law and bear allegiance to the city as a special administrative region of China.
In a statement, the Home Affairs Bureau confirmed the validity of 17 district councillors' oaths, including those of seven opposition members.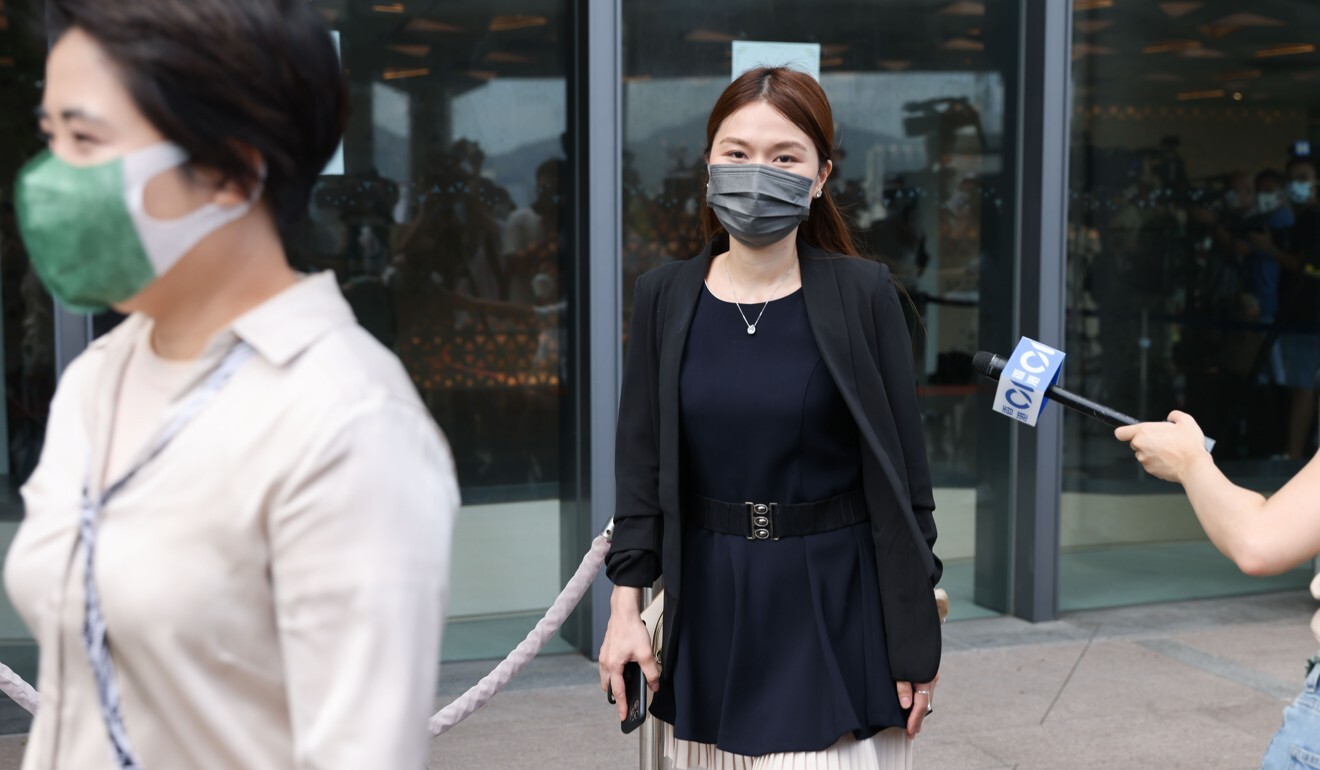 However, the other seven in the bloc – including Wan Chai District Council chairwoman Clarisse Yeung Suet-ying and Southern district councillor Michael Pang Cheuk-kei – must submit more information to prove they can fulfil the allegiance requirement.
Both Yeung and Pang were previously charged with subversion under the national security law, but are currently out on bail awaiting trial. The pair did not respond to questions from the media as they left Friday's ceremony.
The other five required to submit more information are Yeung's colleague on the Wan Chai council Leung Pak-kin, and Choi's fellow Eastern District Council members Wei Siu-lik, So Yat-hang, Lancelot Chan Wing-tai and Anna Lai Tsz-yan.
The statement did not specify a deadline for submitting the information, or what sort of details were being sought.
Leung said in a Facebook post that he had been told to get back to the bureau by 5pm on Monday.
"We have long prepared our reply. This is similar to what we imagined, but we can only supply more information to you all after the secretary [for home affairs] replies," he wrote.
The Post has contacted the seven for comment.
Secretary for Home Affairs Caspar Tsui Ying-wai had pledged earlier in the day to "follow up if we have any doubt about any member's oath, and refer to the law enforcement agencies if any unlawful act was involved".
Tsui said that under the Oaths and Declarations Ordinance, Choi was unseated for failing to show up.
"His absence was seen as declining or neglecting to take the oath," he said. "He must vacate his seat, and will not be given another chance to take his oath."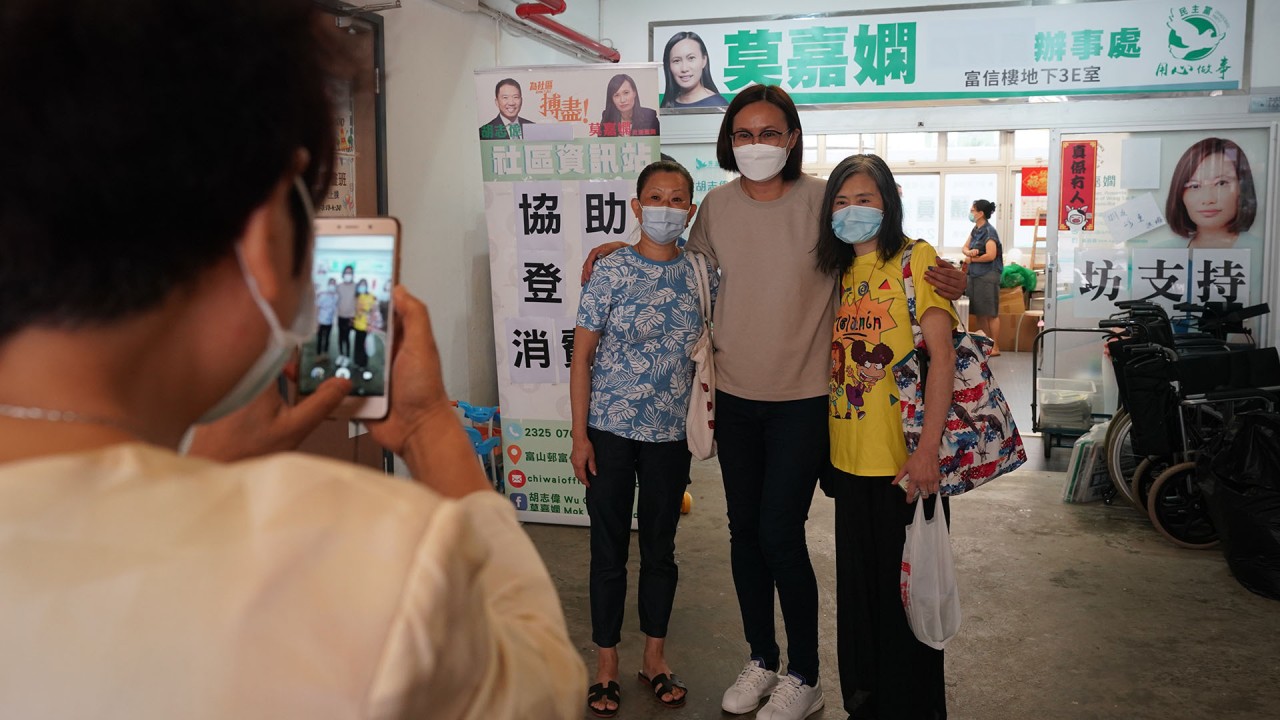 06:32
Hong Kong opposition district councillors say farewell to constituents after mass resignation
Hong Kong opposition district councillors say farewell to constituents after mass resignation
Writing on his Facebook page before being unseated, Choi described Friday as the "day when the Hong Kong Communist regime intimidated district councillors into taking their oath".
"I hope you all understand that, from standing for the elections in 2019 to entering the council, my objective was to monitor the government, not bearing allegiance to the regime," he said.
"Since the summer of 2019, the Hong Kong Communist regime has continued to use various means to hurt the people's interests. I could absolutely not compromise, and bear allegiance to a regime which does not value the people."
Choi also said that even if district councillors took the oath they would be unable to monitor the government, as it had weakened the power of the councils over the past two years.
The city has 18 district councils – four on Hong Kong Island, five in Kowloon, and nine covering the New Territories. The 24 councillors who attended Friday's session sit on the Hong Kong Island councils – Central and Western, Wan Chai, Eastern, and Southern.
Tsui said three oath-taking ceremonies for the other councils would be announced later.
Of the 452 district councillors elected in 2019, 392 were from the opposition camp. But some 260 opposition councillors have since quit, with many fearing they would have to pay back their salaries if they were disqualified. Eight had either fled Hong Kong or were being detained as of last weekend, leaving 211 serving members.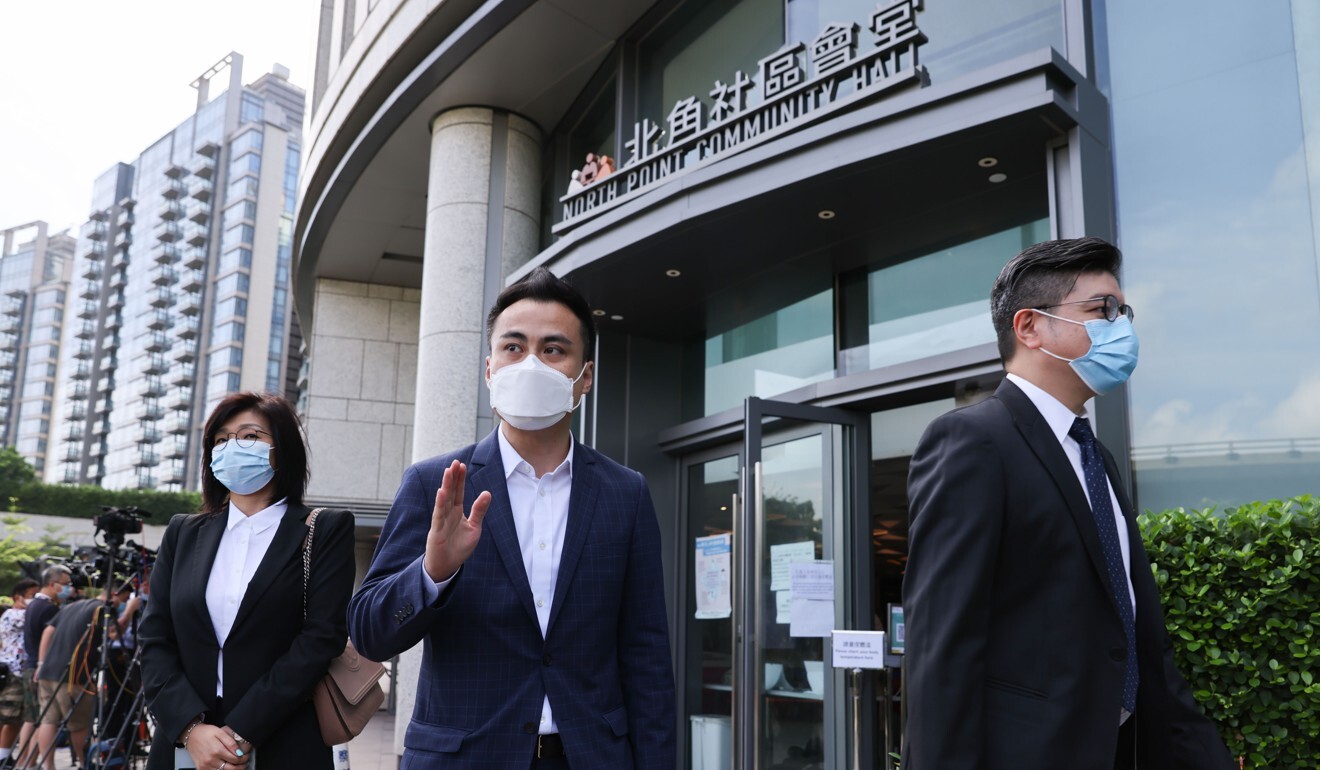 A video of Friday's ceremony released by the government showed the Chinese national anthem being played, and Tsui explaining that the oath was legally binding and councillors would need to "bear the consequences" if they violated it. The councillors then took their vows one by one.
Wan Chai councillor Paul Tse Wai-chun, who is also a veteran pro-establishment legislator, said the ceremony "went very well".
"It was solemn and very normal. There was no dramatic element, and was much better than the one in the Legislative Council," he said, referring to when opposition lawmakers protested in Legco in October 2016, leading to six being disqualified.
Victor Yeung Sui-yin, chairman of Central and Western District Council and a member of the opposition Democratic Party, said he was not worried about being unseated. "The session went smoothly, and there's nothing special about it," he said.
Paul Zimmerman, Southern District Council vice-chairman, an "independent democrat", said the concerns about disqualification among opposition councillors were only "speculation".
"It's a shame my friends [the democratic councillors] have been made to feel such fear," he said.
Additional reporting by Cat Wang
This article appeared in the South China Morning Post print edition as: oaths of 7 opposition politicians questioned