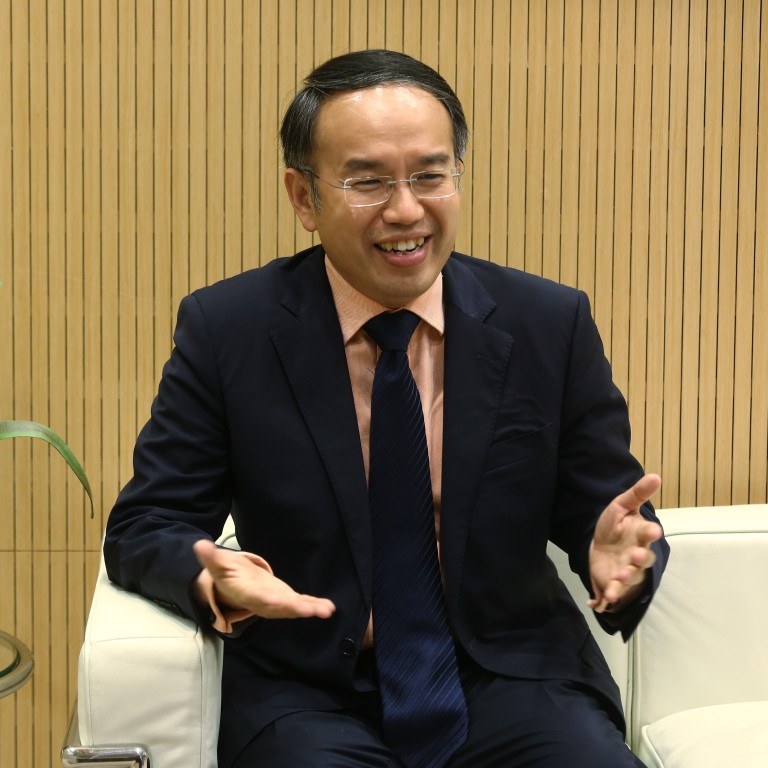 Groups that endanger national security to lose charities status, tax exemptions, Hong Kong's financial services chief warns
Amended tax guide for charitable institutions and trusts applies with immediate effect, according to minister Christopher Hui
Under revised guide, any group that 'supports, promotes or engages in activities that are detrimental to national security' will not be recognised as a charitable organisation
Groups that endanger
national security
will lose their status as charities and stop benefiting from tax exemptions, Hong Kong's financial services chief has warned, after pro-establishment lawmakers accused him of doing too little to crack down on fundraising campaigns by the opposition bloc.
Writing on his official blog on Monday, Secretary for Financial Services and the Treasury Christopher Hui Ching-yu said an amended "tax guide for charitable institutions and trusts of a public character" would apply with immediate effect, a move described by analysts as targeting opposition-leaning social welfare or community groups.
Under the current law, charities are exempted from paying tax, while taxpayers also enjoy deductions for making charitable donations.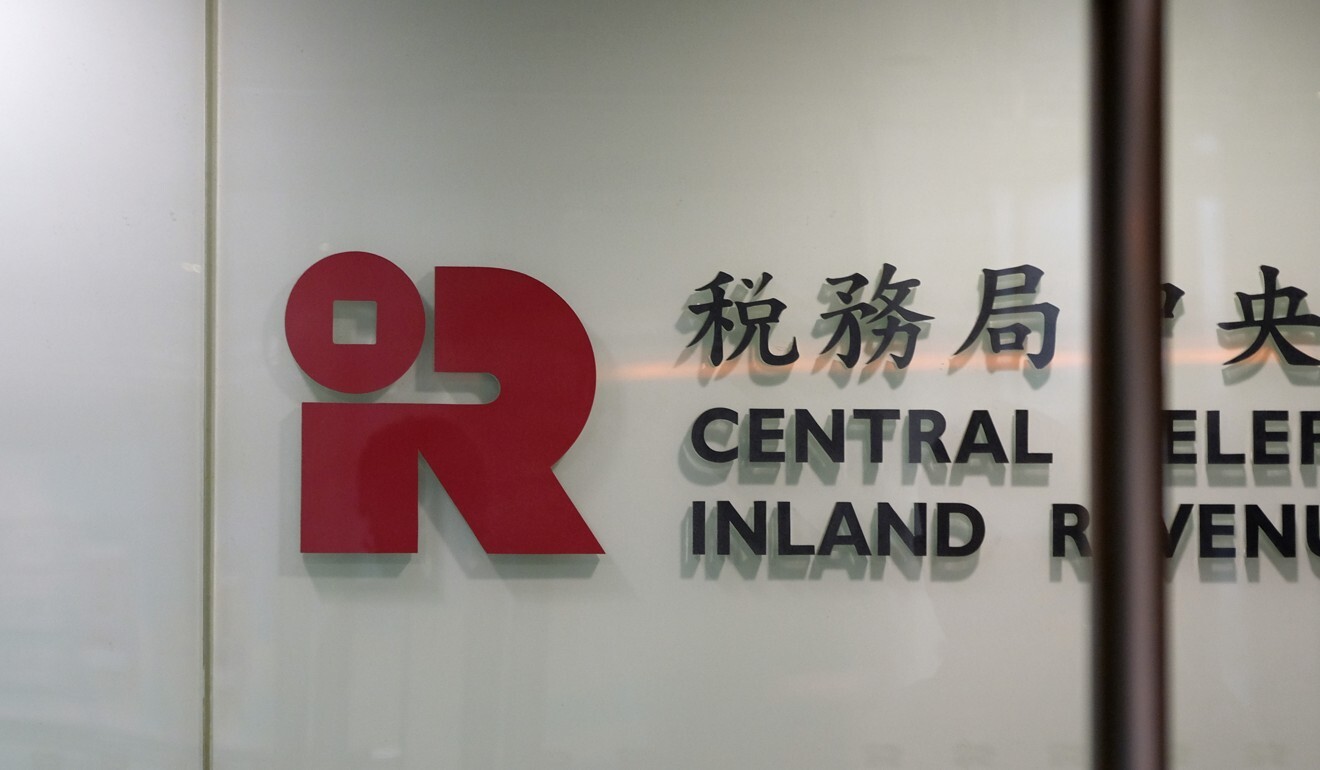 The move came five days after Hui faced a
barrage of questions
from pro-establishment lawmakers in the Legislative Council about the
612 Humanitarian Relief Fund
, which has paid out more than HK$243 million (US$31.2 million) to those facing criminal prosecution or financial hardship as a result of the
2019 unrest
.
The city's police force revealed earlier this month that its National Security Department was investigating the fund – which is said to be a trust – and the Alliance for True Democracy, which had provided its bank account to the fund's trustees for holding donations.
Hui had also said Hong Kong would need time to study whether to follow Singapore's example of setting up an authority that regulated charities.
Paul Tse Wai-chun, one of the lawmakers involved in the heated discussion last week, said authorities should have rolled out such measures long ago, and that he welcomed studying the experiences of other countries.
On Monday, Hui revealed that the Inland Revenue Department had revised the guide to ensure it complied with the national security law. Under the new document, the department would no longer recognise any group that "supports, promotes or engages in activities that are detrimental to national security" as a charitable organisation.
The tax bureau would also revoke the exemption granted to them under the Inland Revenue Ordinance.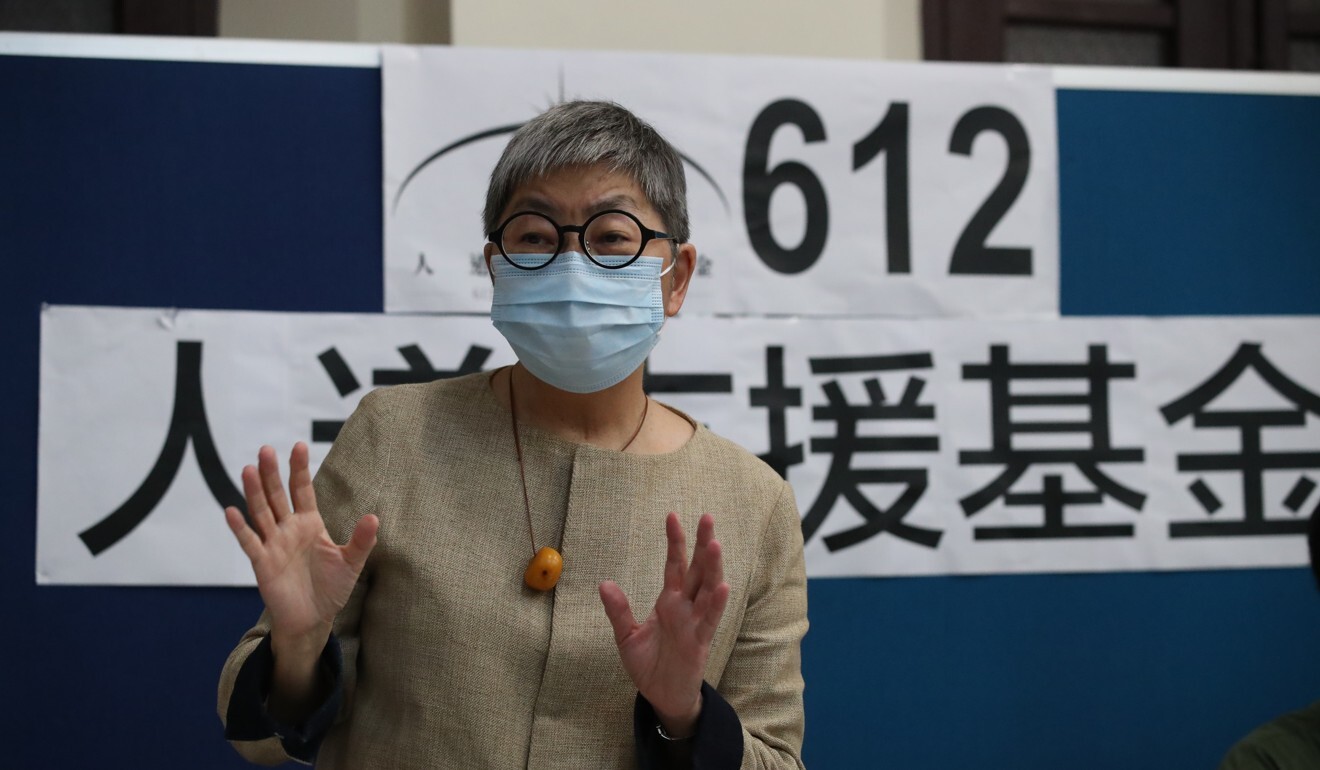 "Carrying out charitable activities in society to promote public interest is certainly worthy of encouragement, but we must also prevent people with ulterior motives from using the name of charity to actually endanger national security," Hui wrote.
"Therefore, if a group is found to participate in or use its resources to support or promote activities that are not conducive to national security after review, we will not hesitate to exclude it as a charitable organisation and revoke its tax exemption status."
The Inland Revenue Department would conduct regular reviews and pay attention to "whether the substantive nature of the organisations concerned has changed", Hui added.
To be recognised as a charitable organisation, a relevant group must be established purely for legally recognised altruistic purposes, such as poverty relief, promotion of religion or education, or for the benefit of the public.
Later on Monday, Hui sidestepped questions from reporters on which organisations were under investigation under the new policy.
He did not confirm whether the fund was being investigated, but said the revised guidelines were "two-sided" and applied to new charities and existing ones.
"Generally speaking, we act according to the guidelines. The guidelines are very clear, and the requirements involve [new charities and trusts], including the existing ones, to do their work in accordance with the guidelines," he said.
Chan Wai-keung, a political scientist at Polytechnic University, said he believed the move targeted opposition-leaning social welfare groups. "If senior management of a welfare group are involved in national security offences, it is possible that the group will have to cease operations if it is no longer recognised as a non-profit agency."
He however did not expect major opposition parties to be seriously affected. "Some of the parties are registered under the Companies Ordinance," he noted, "Often, activists do not actually need to set up a non-profit group to raise funds. They can do so by crowdfunding or other online means."
Senior counsel and executive councillor Ronny Tong Ka-wah told local media that the new rules did not involve any policy change as the law had clear definitions on charity groups, as they could not be set up for political purposes or to promote benefits for founders or subscribers.
"Charitable groups are under strict supervision. I can't see them violating the national security law," Tong said.
He added that in principle, the 612 Humanitarian Relief Fund could not be registered as a charitable group. If the fund was found to have violated the security law, those who accepted donations from it might be accused of money laundering, Tong warned.
Official figures showed that as of June 30 this year, there were 9,033 tax-exempt charitable institutions and 493 charitable trusts recognised by the Inland Revenue Department. The department had followed up on 11 complaints involving charities in the first half of this year, compared with 23 in 2020 and 30 in 2019.
A total of 629 charities also had their statuses withdrawn between 2019 and June 2021.
The department currently conducts a first review on newly recognised tax-exempt charities two years after recognition. For existing bodies, the review is conducted at least once every three years.
Among the laws from overseas the authorities were said to be reviewing is the Political Donations Act in Singapore which seeks to prevent foreigners from interfering in the country's domestic politics through funding of candidates and political associations.
It prohibits political groups and candidates from accepting money except from permissible donors, and restricts the receipt of anonymous donations to less than S$5,000 (HK$29,000) in total per reporting period, typically in the lead-up to an election.
Under the legislation, political associations, as well as individuals in elections and donors who have given multiple small sums with an aggregate value of S$10,000 or more to a political association in a calendar year, have to file reports periodically with the Registrar of Political Donations.
Hui's announcement was the latest in the government's ongoing campaign against opposition groups.
Secretary for Security Chris Tang Ping-keung issued a letter on Friday to the Hong Kong Alliance in Support of Patriotic Democratic Movements of China, saying the bureau would recommend to the chief executive and her de facto cabinet, the Executive Council, that the group's company registration be cancelled.
The organisation behind the city's annual Tiananmen Square vigil announced last month it would meet on September 25 to vote on a motion to disband after 32 years of activism, but it remained unclear whether the meeting would still take place after seven core members were charged under the security law.
Additional reporting by Ng Kang-chung
This article appeared in the South China Morning Post print edition as: charities warned on funding activities