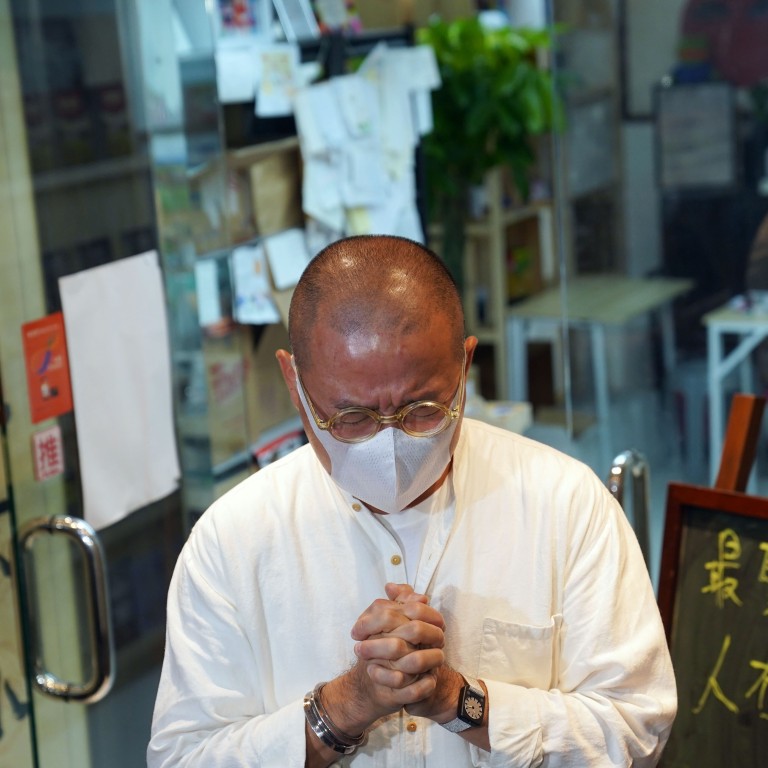 Hong Kong rights group behind prison letter-writing campaign disbands after minister's national security law warning
Non-profit group Wall-fare had passed along messages of encouragement and care packages to arrested opposition figures and protesters
Disbandment follows security chief Chris Tang warning such campaigns threatened national security, and revelation that some groups' non-profit status could be targeted
A prisoners' rights group in Hong Kong has announced it will disband after the city's security chief warned that inmates arrested on
national security
charges were being encouraged by people outside prison walls to fight on for their causes.
Wall-fare, a non-profit group led by former opposition lawmaker Shiu Ka-chun, took to social media on Tuesday to say it would be dissolved with immediate effect.
"Even if we are crushed in the end, the time in between was worth it," the group wrote in a farewell announcement on Facebook. "Wind and rain always pass, and for those inside and outside the wall, the most important thing is that the people are fine."
The group was founded in December 2020 to promote the well-being of prisoners, especially
anti-government protesters
struggling with emotional or physical challenges behind bars.
It offered free packages containing supplies allowed under Correctional Services Department rules such as wet wipes, tissues and stationery items.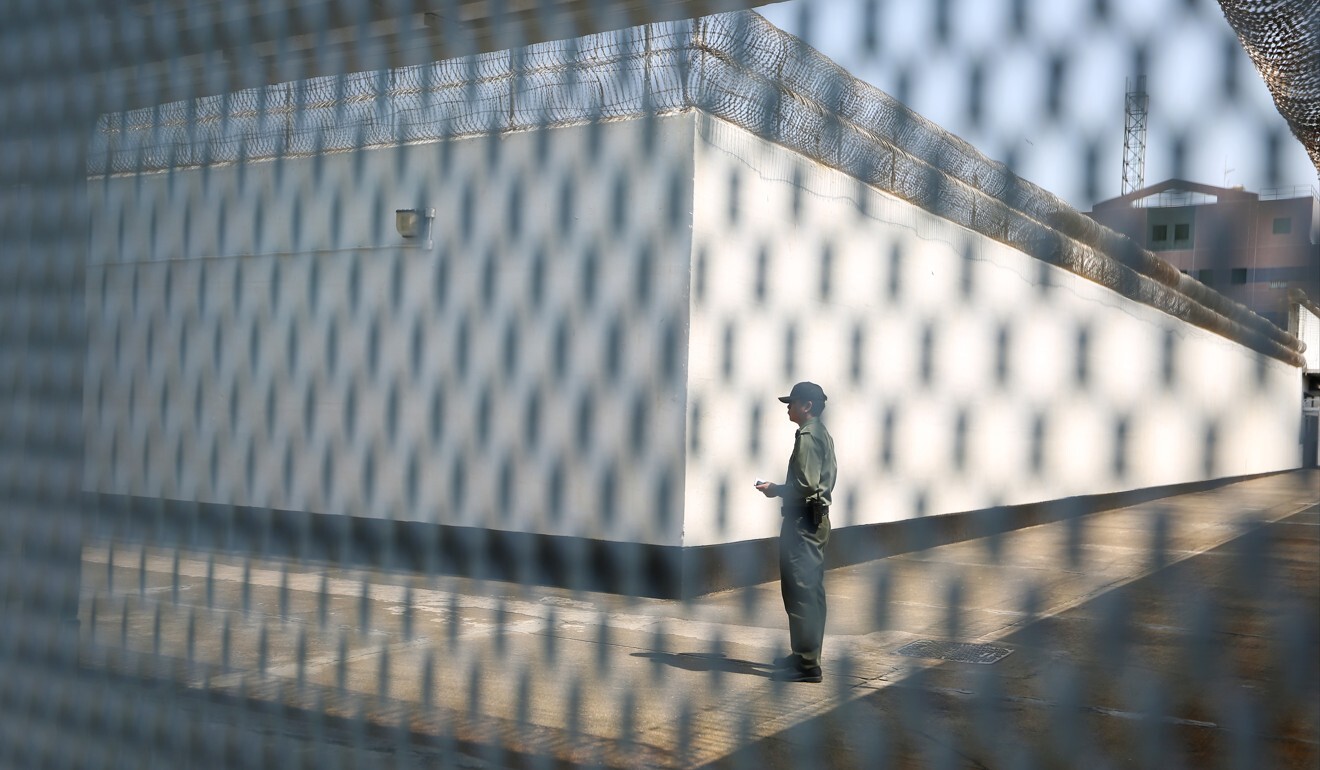 The group also coordinated a letter-writing campaign on social media, helping those sympathetic to the inmates pass along words of encouragement and maintain "a bridge of communication" between those inside and outside prison walls.
In Tuesday's announcement, the group said that as a company with a commercial licence for providing "trade and counselling services", it would apply for deregistration and dissolution and lay off its current employees.
Security minister Chris Tang Ping-keung
warned last Tuesday
that people in custody on national security-related charges were establishing links with outside organisations as a way of building up new forms of resistance to the government.
Although Tang did not name Wall-fare, he slammed organisations for sending letters or documents to inmates and detainees, saying it encouraged the recipients to continue fighting for their cause, thereby spreading "the seeds of endangering national security".
The city's prisons chief, Woo Ying-ming, later
echoed Tang's warning
, alleging that such inmates were exercising "unprecedented influence" inside and "recruiting followers".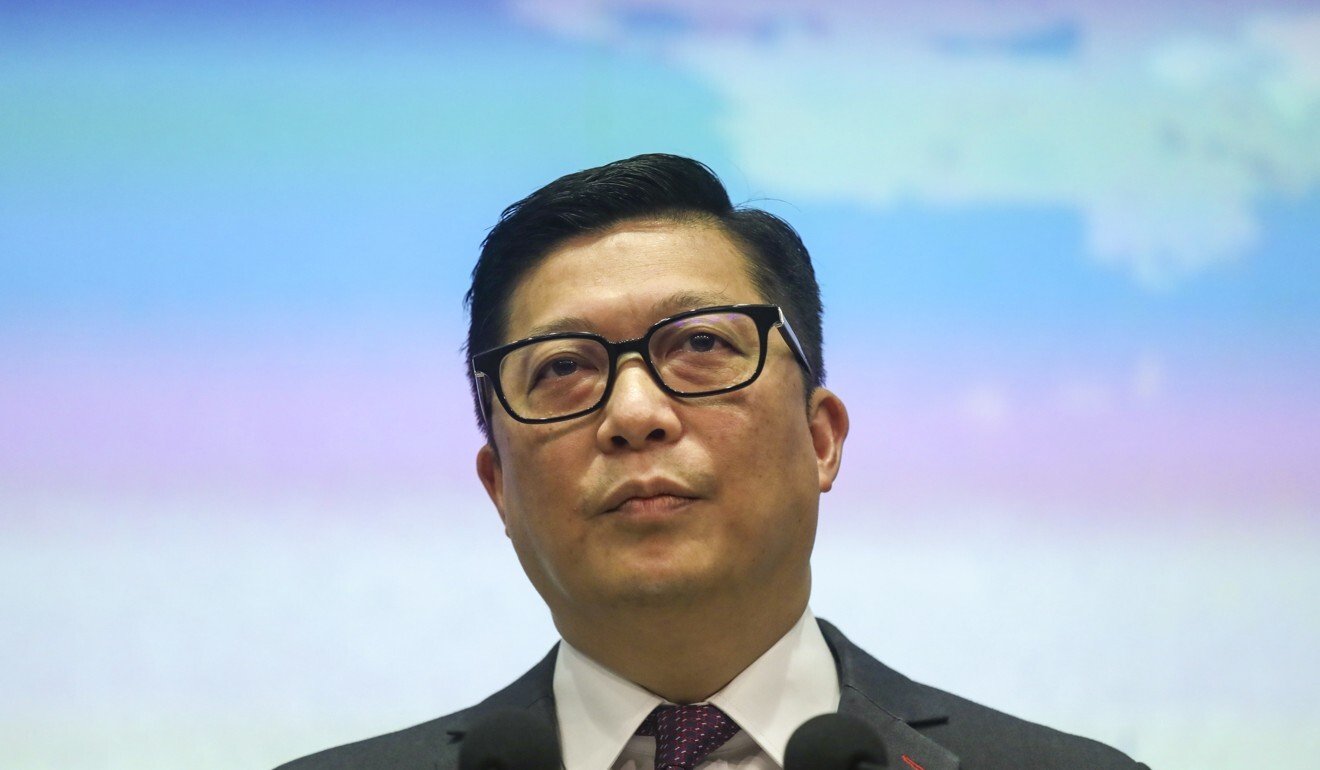 Wall-fare's Shiu told public broadcaster RTHK on Tuesday that political pressure threatened the existence of civil society at large, but declined to elaborate on the specific reasons for his group's disbandment. The group, he added, had not been directly contacted by the government, and he declined to speculate on whether it would face any legal action.
Shiu said Wall-fare had always been careful to focus on "humanitarian work" to help those in custody, many of whom came from the margins of society.
"What support will prisoners get without Wall-fare? We can't tell today," he said. "We only wanted to do the humble work – to give a cup of cool water to the prisoners and their family in the heat of summer. Unfortunately, this cup of water may have become too hot now."
Numerous opposition figures have been arrested under the Beijing-imposed national security law, including 47 charged over their involvement in an informal election primary.
Prisoners' rights were thrust into the spotlight earlier this month when an elite security task force was deployed at Hong Kong's largest women's prison to quash an 18-person protest over punishment meted out over unspecified contraband items.
One woman who told the Post she had been writing letters to inmates through Wall-fare since last October, said she did not see any issue with being a pen pal, something she said was primarily a way of helping relieve prisoners' boredom.
"We are just interacting with each other using letters; we mostly talk about things related to daily life," she said on condition of anonymity.
"I do not see how we would endanger national security [by writing the letters], as every letter is screened by the Correctional Services Department. If we did, then the letter would not be able to pass through the department."
"Of course, I worried that … [the government] could use a letter to say I'd broken the national security law anytime they wanted. But I treated [the inmates] as my friends. It was only a conversation between the two of us," she said.
On Monday, the city's financial services chief warned that groups believed to be endangering national security would lose their status as charities and stop benefiting from tax exemptions.
Explaining that measure on Tuesday, Carrie Lam Cheng Yuet-ngor said the step was necessary to fulfil the government's duty of "preventing and stopping" acts of endangering national security under Article 9 of the law, "not just arresting suspects and punishing them".
Charities, she added, are also subject to the national security law.
Last month alone, the pro-opposition Civil Human Rights Front, the umbrella group behind many of Hong Kong's ­largest protests, and the city's biggest educators' organisation, the Professional Teachers' Union, both announced their disbandment amid police investigations into their activities under the national security law.
Leaders of the group behind Hong Kong's annual vigil marking the 1989 Tiananmen Square crackdown, meanwhile, have also decided to disband the organisation pending a vote during an emergency general meeting of member groups.
Four of the group's leaders were taken into custody last week after refusing to turn over membership lists and information about the group's finances and activities as demanded by national security police.
This article appeared in the South China Morning Post print edition as: Rights group for prisoners to disband