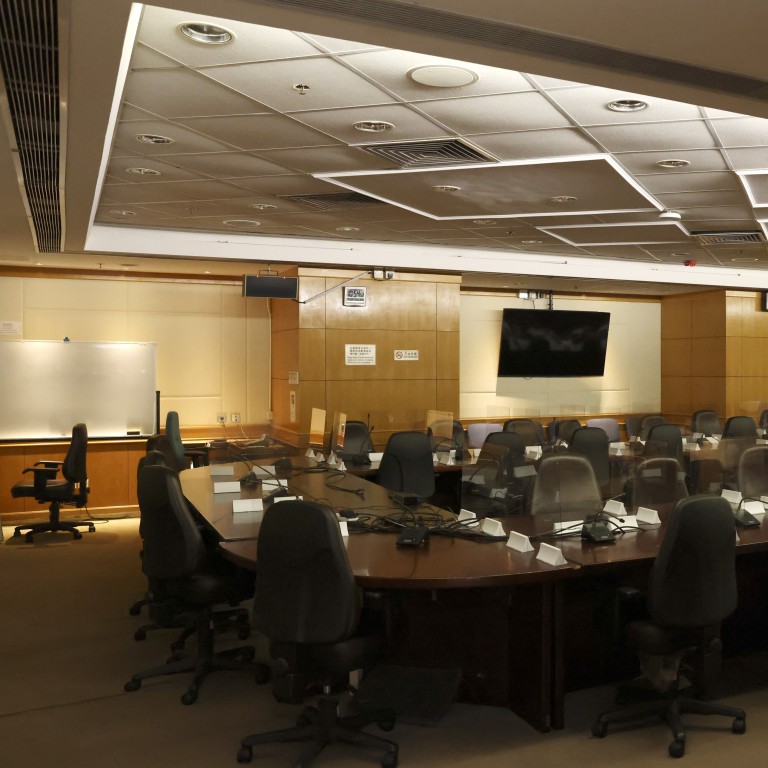 7 Hong Kong opposition district councillors disqualified after deadline passes for submission of information to determine oath validity
Sources previously said some among the group were asked to further explain past behaviour, including their participation in a July 2020 primary election
Total of 24 members from four district councils became first batch of municipal-level politicians to take oaths under security law requirement
Seven opposition district councillors in Hong Kong have been disqualified two days after
a deadline expired
for them to submit information for authorities to determine the validity of their
fresh oaths
of office.
In a statement, a Home Affairs Bureau spokesman said the seven – Wan Chai district councillors Clarisse Yeung Suet-ying and Leung Pak-kin, Southern district councillor Michael Pang Cheuk-kei, and Eastern district councillors Wei Siu-lik, So Yat-hang, Lancelot Chan Wing-tai and Anna Lai Tsz-yan – had been unseated by Secretary for Home Affairs Caspar Tsui Ying-wai with immediate effect.
"After considering the written replies from the [district council] members concerned and all relevant information, the oath administrator, based on the principles laid down by the interpretation and the relevant legal provisions, determined that the oaths taken by seven members were invalid," he added.
The interpretation referred to a decision laid down by the National People's Congress Standing Committee, China's top legislative body, in November 2016 which specified that Hong Kong's public officers must take their oaths sincerely, or be disqualified by an administrator.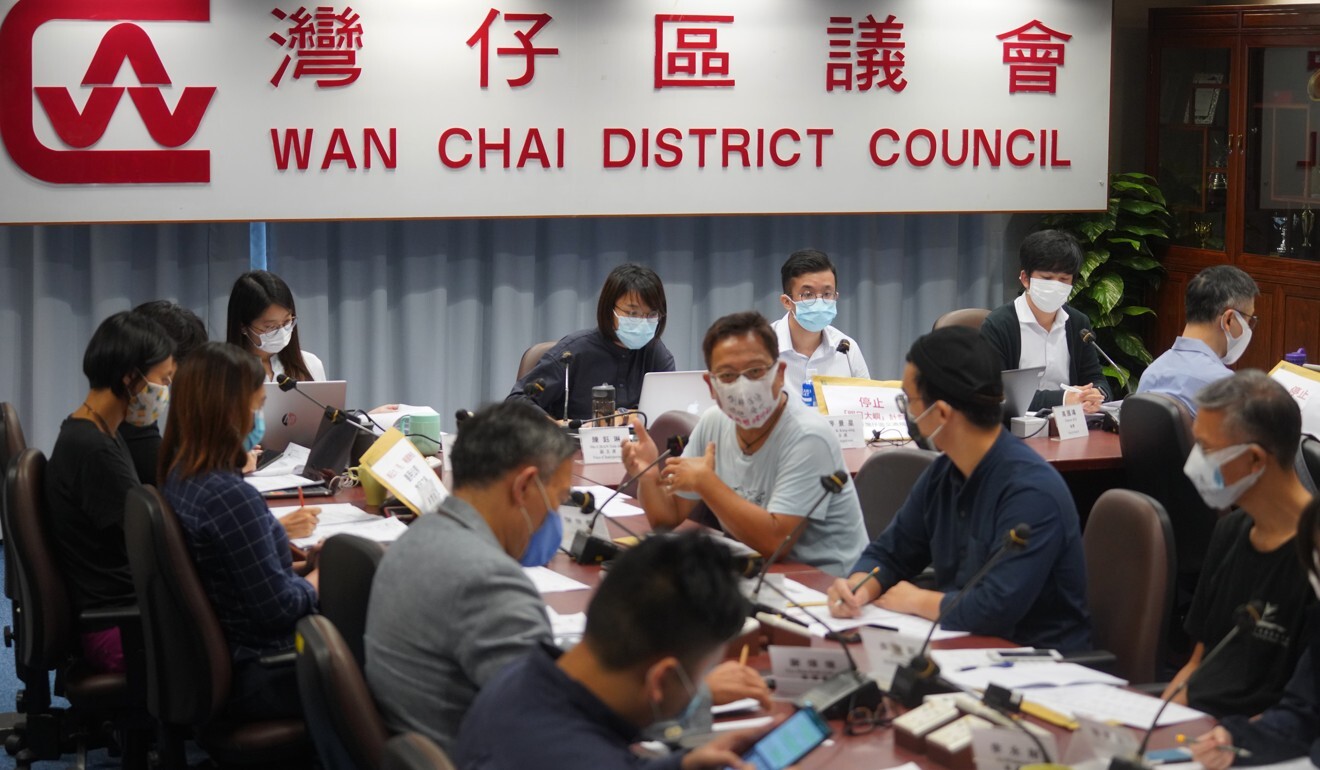 Inquiries were delivered to the district councillors just hours after they took their oaths on Friday under a national security law requirement that all public officers must pledge to uphold the Basic Law and bear allegiance to the city as a special administrative region of China.
So from Eastern District Council said he expected to be disqualified, urging allies to keep up their work. "Those who are staying need to think of ways forward ... they must not give up."
Writing on his Facebook page, Leung from Wan Chai District Council said he was tired of the government's "ridiculous" decisions.
"I've answered [Caspar Tsui's] questions, but there was no comment in his reply to us, except that he was not convinced. I was asked to explain, but he did not need to explain his decision," he said.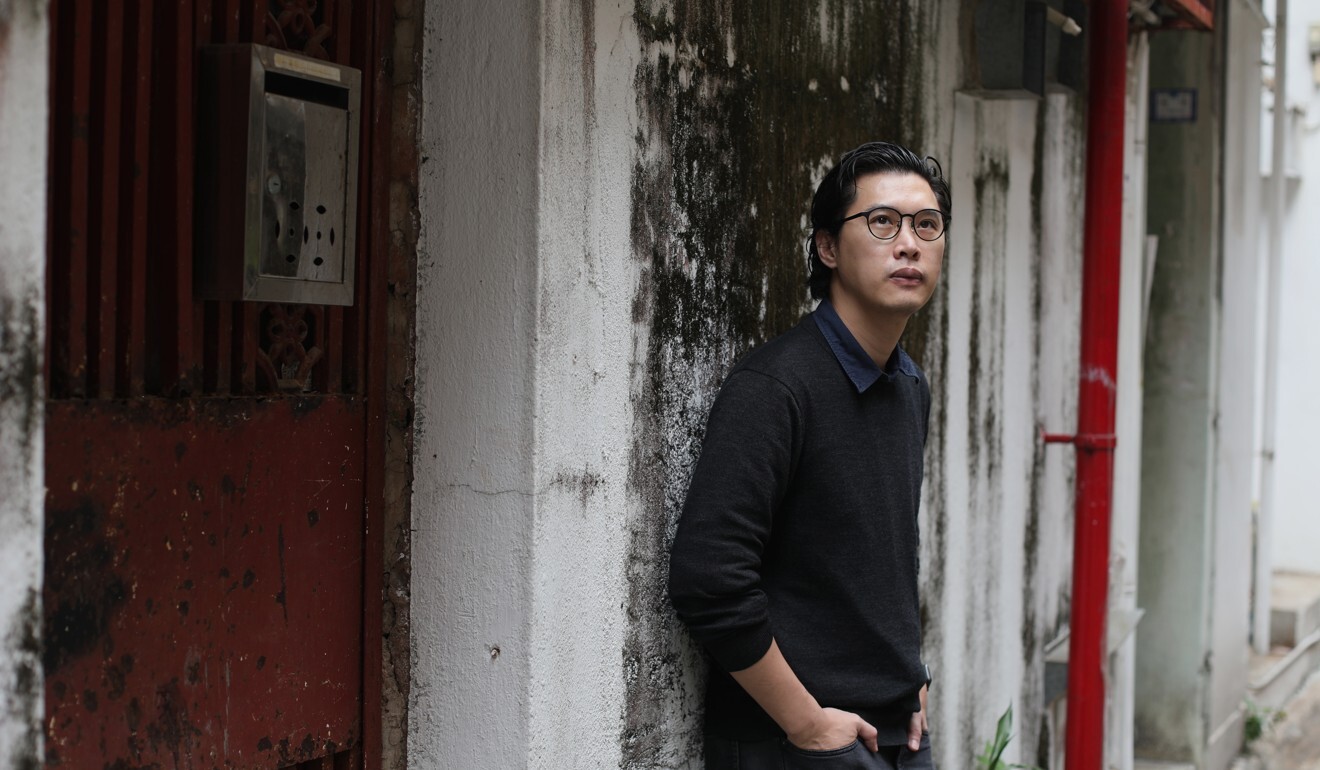 Leung added he had tried his best, as a popularly elected councillor, to defend his rights and the dignity of his supporters' votes.
"You have all seen how the government added new requirements to the law and disqualified councillors at will … I am really tired of these ridiculous [developments], but compared with many people, I am already very fortunate."
Leung said he reserved his right to appeal against the decision to disqualify him.
Wei, meanwhile, said she would carry on with her mission to make her community a better place.
"In this time when rules, logic and humanity don't exist ... our lives will still be meaningful as long as we do things according to our conscience," she said.
A total of 24 members from four district councils on Hong Kong Island became the first batch of municipal-level politicians to take oaths under the requirement. The Home Affairs Bureau confirmed the validity of 17 oaths, including those of seven opposition members, but unseated one from the bloc, Peter Choi Chi-keung, after he did not show up.
Sources previously said some of the seven were asked to further explain past behaviour, including their participation in a July 2020 primary election that led to subversion charges against 47 opposition figures.
Records showed that Wan Chai District Council chairwoman Yeung and Southern district councillor Pang had directly joined the primary, while So of the Democratic Party was the second candidate on fugitive former lawmaker Ted Hui Chi-fung's list.
Yeung and Pang were also asked to explain to the Home Affairs Bureau a statement they had signed agreeing to use their power to vote down the budget if they entered Legco, while some others were asked to clarify allowing the opposition camp to use their district council offices as polling stations.
The Post has contacted the seven for comment.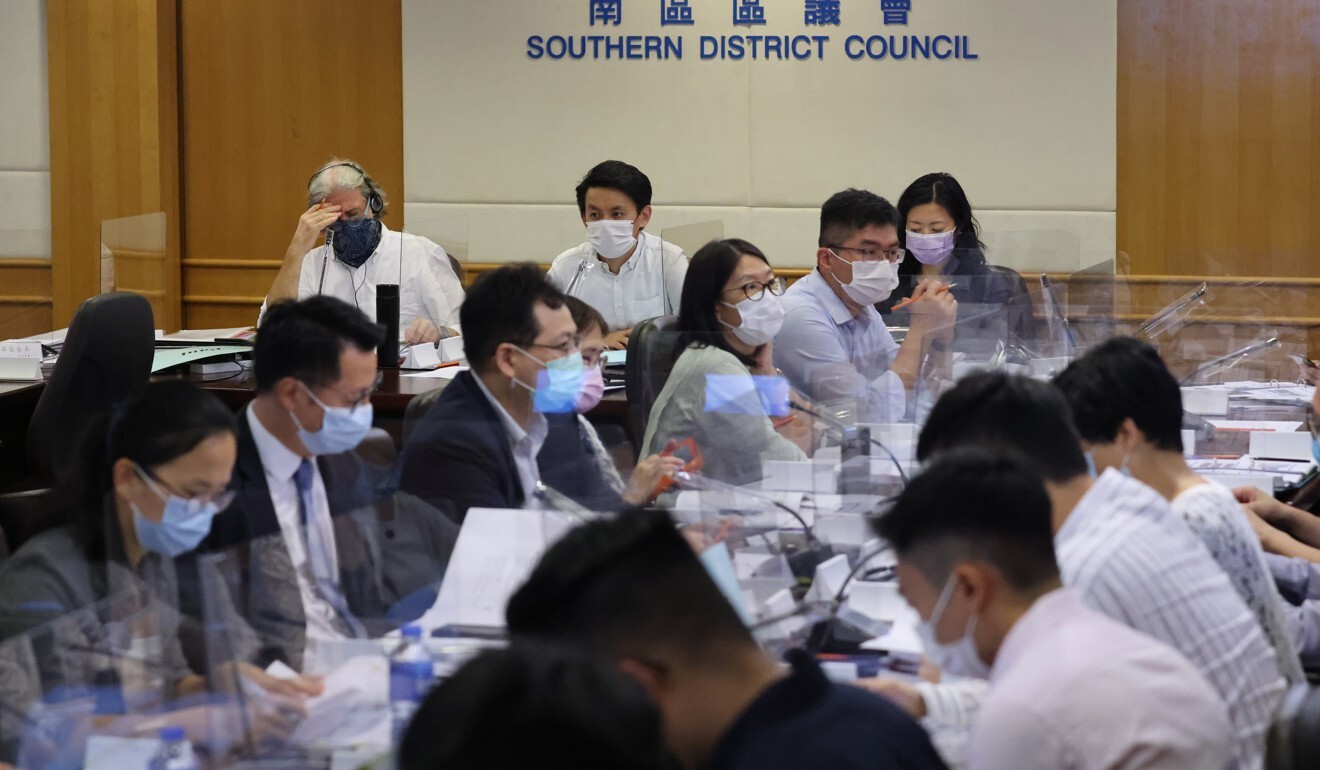 The city has 18 district councils – four on Hong Kong Island, five in Kowloon, and nine covering the New Territories.
Tsui previously said three oath-taking ceremonies for the other councils would be announced later.
Of the 452 district councillors elected in 2019, 392 were from the opposition camp. But some 260 of these have since quit, with many fearing they would have to pay back their salaries if disqualified. Eight had fled Hong Kong or were being detained as of last weekend, leaving 211 serving members.
This article appeared in the South China Morning Post print edition as: 7 district councillors disqualified as deadline passes