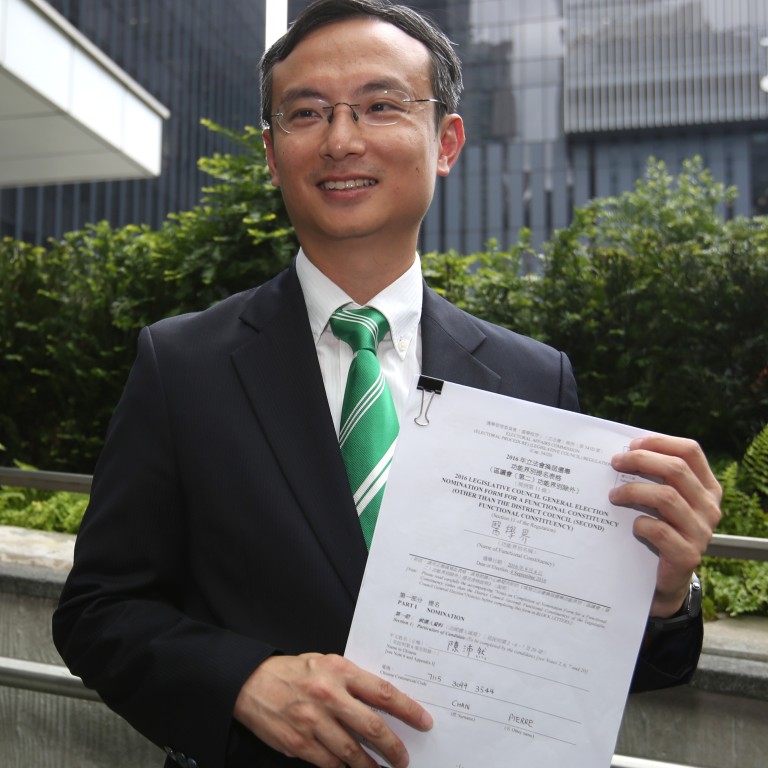 Independent Pierre Chan decides against seeking another term as Hong Kong lawmaker
Although he does not specify why he is stepping away from politics, Chan says city's political situation has become 'turbulent'
He is the only Legislative Council member not aligned with the pro-establishment camp after Cheng Chung-tai was kicked out last month
Hong Kong lawmaker Dr Pierre Chan, the sole remaining independent voice in the
legislature
, has revealed he will not seek another term.
Chan, 45, a gastroenterology specialist at a public hospital, said on Sunday he would continue to treat patients after the end of his five-year term as the representative for the medical functional constituency.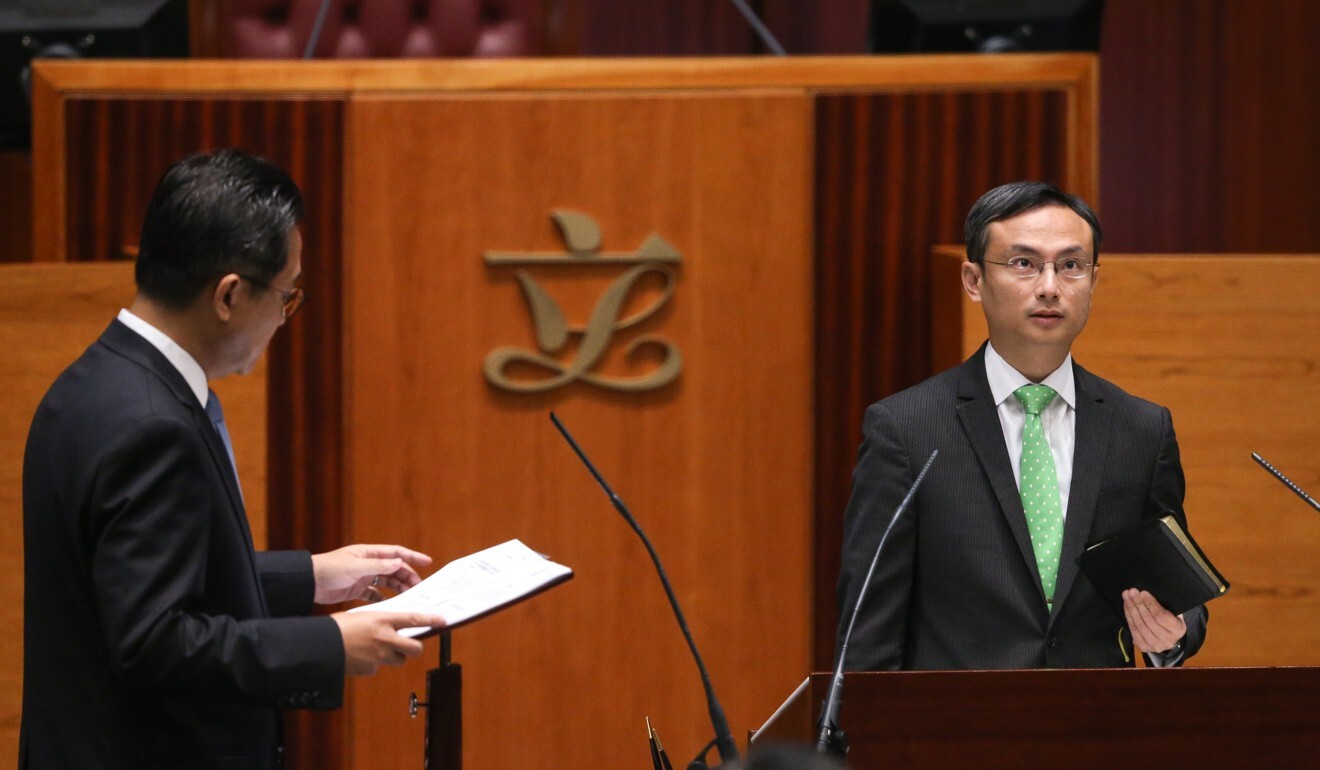 He hinted that the current political situation could be why he decided against seeking another term in December.
"During my five-year tenure, I have seen great changes in Hong Kong, and the political situation is also turbulent. And I decided not to run for the next Legislative Council election," he wrote on his blog.
"I will continue to fulfil the mission of a doctor, treat every patient with all my heart and hope that Hong Kong will get out of the predicament as soon as possible."
Chan is the only Legco member not aligned with the pro-establishment camp after Cheng Chung-tai from the Civic Passion localist party was
kicked out last month
by the body that vets candidates for the Election Committee.
All 15 opposition lawmakers quit last November over a resolution by China's top legislative body that disqualified four of their colleagues.
Chan and Cheng were the only two lawmakers who voted against a bill containing Beijing's sweeping changes to Hong Kong's
electoral system
in May to ensure only "patriots" held office.