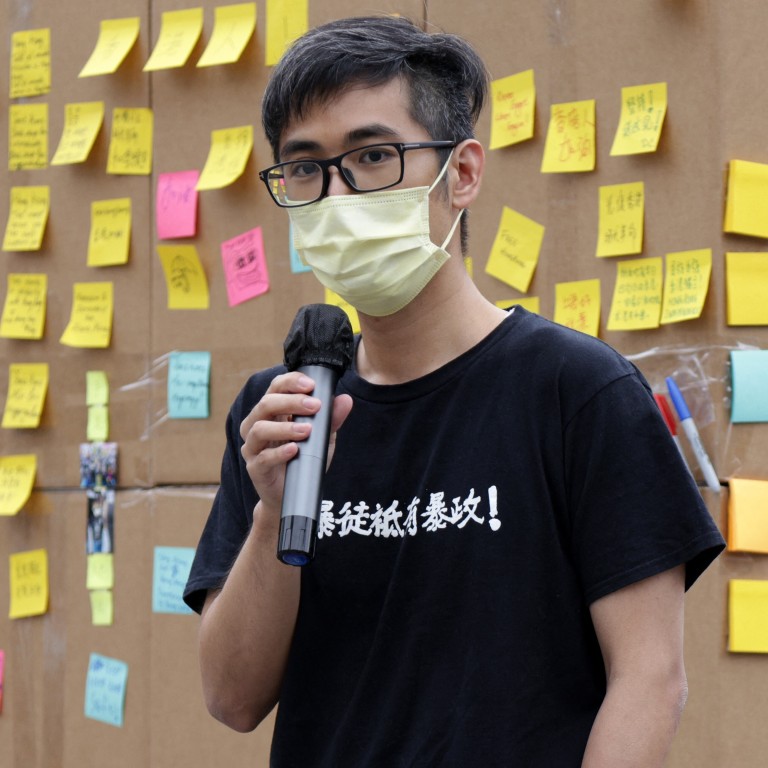 Former Occupy activist takes helm of Washington-based Hong Kong advocacy group
Alex Chow has been named the new board chairman of the two-year-old Hong Kong Democracy Council, succeeding Anna Yeung-Cheung
'It takes both daily local struggles and cross-regional policy advocacy to counter the … Chinese Communist Party's tyranny,' he says
A former student leader who rose to prominence during the 2014
Occupy
movement has taken the helm of a Washington-based advocacy group, arguing that foreign lobbying is indispensable to what he described as the "long game" of preserving Hong Kong's freedoms and autonomy.
Alex Chow Yong-kang, now 31, has been named the new board chairman of the two-year-old Hong Kong Democracy Council (HKDC), succeeding Anna Yeung-Cheung, who has retired.
Currently pursuing a doctoral degree in geography at the University of California, Berkeley, Chow said in a Facebook post on Wednesday that it was his political responsibility to give his all for the city.
"Regardless of whether we are in Hong Kong, we all know we are in a long game," said Chow, who was formerly the secretary general of the Hong Kong Federation of Students.
"It takes both daily local struggles and cross-regional policy advocacy to counter the expansion of [the] Chinese Communist Party's tyranny."
He added that the "international front" – a term commonly used by protesters to refer to foreign lobbying efforts – was not a magic solution, but was still essential to achieving "Hong Kong's deliverance".
Brian Leung Kai-ping, who fled to the United States after he joined other protesters in storming the Legislative Council during the 2019
anti-government unrest
, will now become the council's new executive director, succeeding Samuel Chu, who resigned last month.
Leung, who is pursuing a doctoral degree in political science at the University of Washington in Seattle, was the only protester to remove his mask while inside the chamber, and was subsequently charged with rioting. He was put on a police wanted list after missing a court hearing last year.
"Our work begins afresh this week with a vigorous schedule of meetings and events with policymakers in Washington. Meanwhile, we are fostering a cohesive network with both grass-roots and international organisations," read a statement jointly issued by Chow, Leung and the group's new advisory board convenor, Nathan Law Kwun-chung.
Law, another prominent activist and former lawmaker, left the city before Beijing's imposition of a
national security law
on Hong Kong in June last year.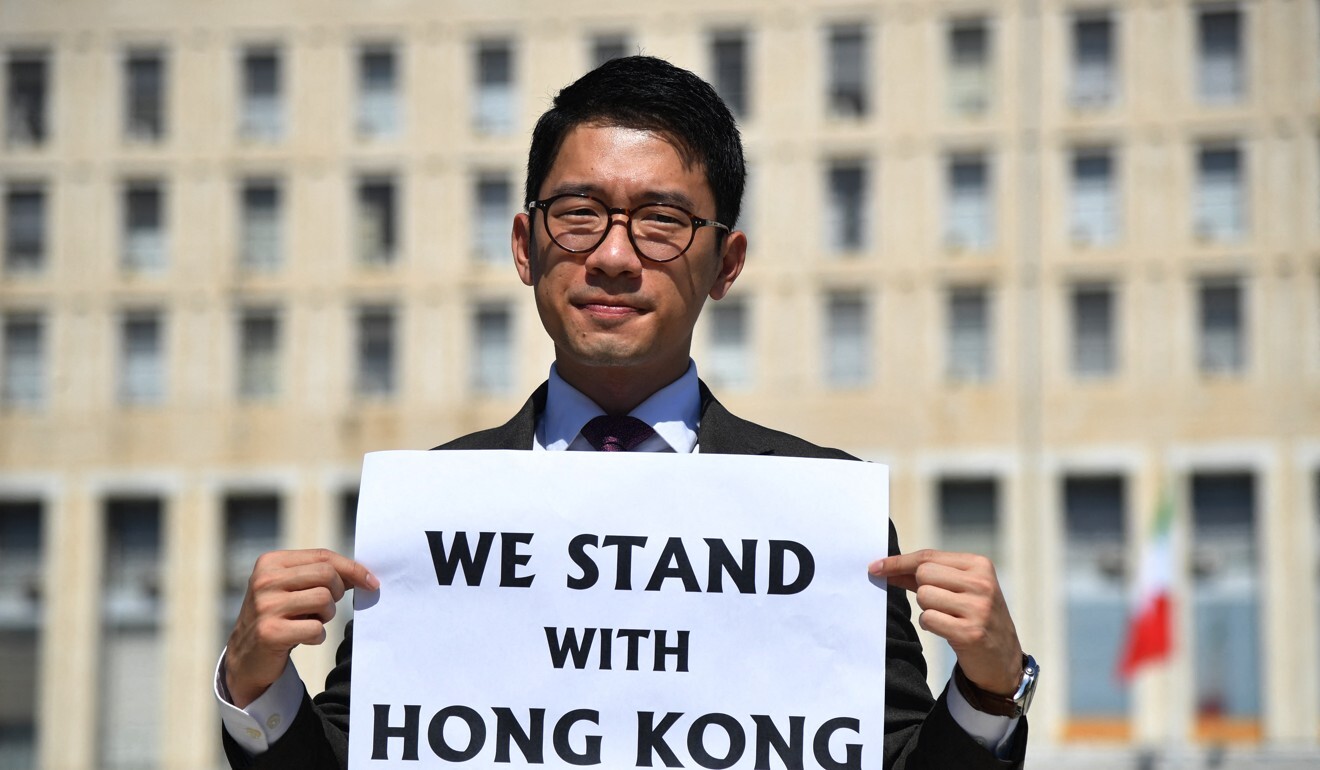 "In the national security law era, when Hong Kong's civil society is under duress, maintaining dynamism and solidarity in our efforts is more important than ever … We promise to transform HKDC into a more collaborative platform, amplify the voice of Hongkongers, and continue our fight for a democratic Hong Kong."
Both Law and Chu, the former executive director, are wanted by Hong Kong police on suspicion of violating the national security law, according to sources.
The Hong Kong Democracy Council in recent years has lobbied for the passage of a number of policies in Washington, including sanctioning Chinese and Hong Kong officials, giving Hongkongers refugee and protected status, and suspending the US-Hong Kong extradition treaty.
It also advocated for the Hong Kong Autonomy Act, which authorises Washington to slap sanctions on foreign individuals found to have subverted the city's autonomy.