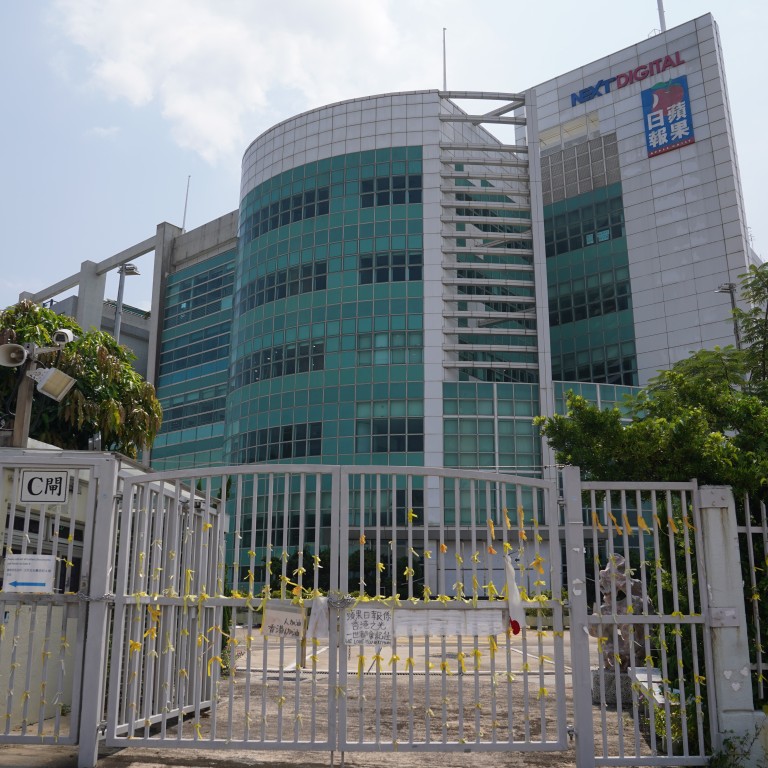 Hong Kong government seeks to wind up Next Digital and hammer final nail in coffin of Jimmy Lai's media company
Financial secretary applies to court for permission to close down publisher of defunct Apple Daily, a move authorities say is in the public interest
Earlier this month, government-appointed special inspector submitted an interim report on alleged illegal activities at the company
The Hong Kong government has gone to court to wind up
Next Digital
, a media group founded by jailed tycoon
Jimmy Lai Chee-ying
, arguing that folding up the parent company of the now-defunct
Apple Daily
tabloid-style newspaper is in the public interest.
Financial Secretary Paul Chan Mo-po filed a petition to the Court of First Instance to liquidate the 40-year-old firm under powers granted by the Companies Ordinance and a hearing was scheduled for December 15, the government said on Wednesday.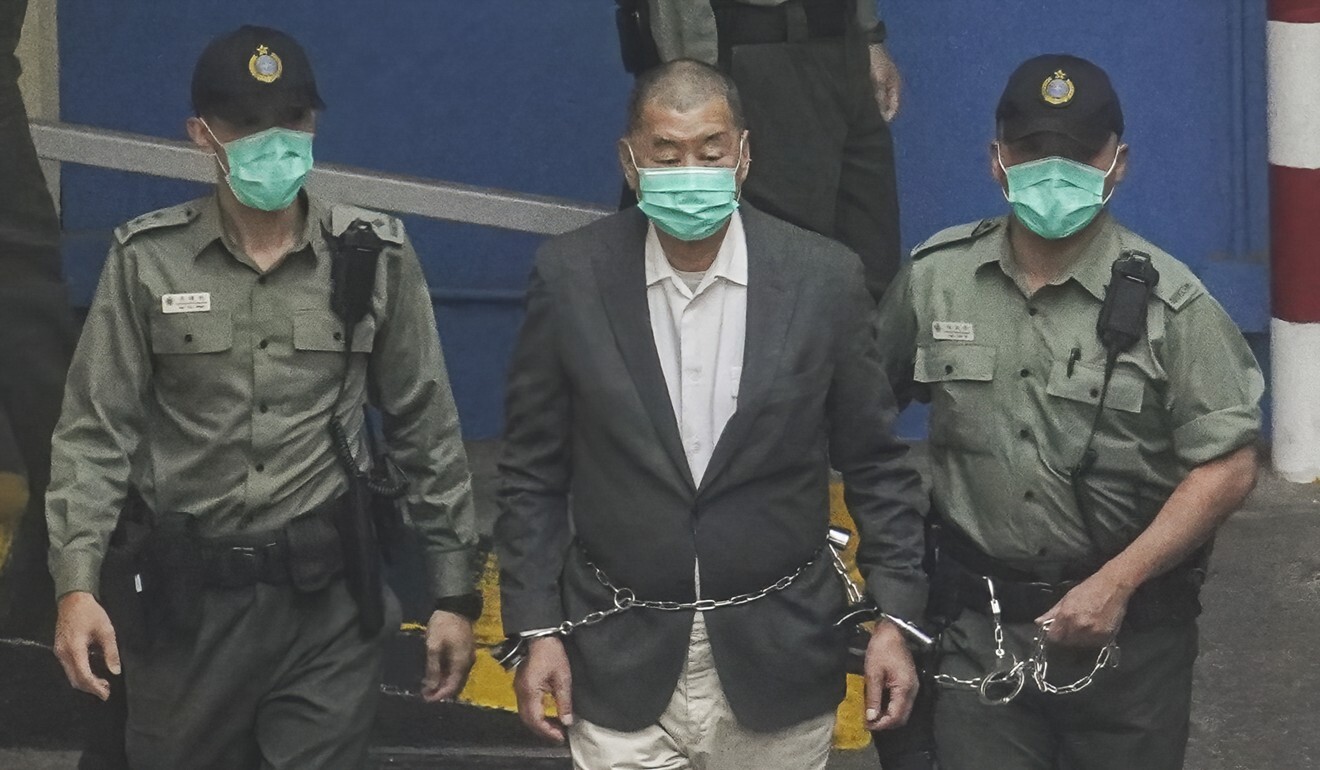 Next Digital has been a key target of authorities in the wake of the adoption of the national security law in June last year. Police arrested Lai a month after the law kicked in and raided the company's offices in Tseung Kwan O. Apple Daily, known for its support of the 2019 anti-government protests and its backing of the opposition camp in Hong Kong, published its final edition on June 24. Authorities have also frozen HK$18 million (US$2.3 million) of Next Digital's assets.
Chan appointed the managing director of BDO accounting firm, Clement Chan Kam-wing, in late July to look into allegations of illegal activities at Next Digital and deliver a report in six months. The special inspector submitted his interim findings to the minister on September 14.
"After considering the interim report, the financial secretary took the view that it would be expedient in the public interest that Next Digital be wound up, and therefore decided to present a winding up petition to the court," the government said.
Trading in Next Digital's shares was suspended on the Hong Kong stock exchange on June 16. The stock was last traded at 29 HK cents, with the company valued at HK$764.5 million.
Market regulator the Securities and Futures Commission (SFC), which has been investigating the firm over volatile swings in its share price, has also provided the minister with "important information and evidence obtained through" their inquiries.
"The SFC also believes that it is … in the public interest for Next Digital to be wound up based on the information and evidence it has obtained," the government said.
A source familiar with the situation said that no one was left at Next Digital to handle its assets after key management personnel had resigned.
"By applying for a winding up of the company, the government can apply to the court to appoint a provisional liquidator to take over management of the company," the source said. "The liquidator can then check the remaining assets of the company, find buyers for these assets, and distribute the sum to pay the staff, creditors, suppliers and small shareholders of the company."
Next Digital was incapable of taking the step on its own as it needed to prove it had more assets than liabilities and have a person in management appoint a liquidator, the insider said.
Four former directors had earlier called for the government to allow Next Digital to be liquidated, so that employees and creditors could be paid.
A former desk editor at Apple Daily said she understood that about 1,000 staff members were still owed salaries and no progress had been made on paying them.
But she also said she wondered whether the mandatory winding up would help authorities gain access to sensitive staff information, such as emails and minutes of board meetings.
"If this happens, I don't think the government winding up is a good move as claimed," she said.
Lai, 73, is facing charges related to the national security law, including colluding with foreign forces, and conspiracy to pervert the course of justice. He is accused of using his social media platform and Apple Daily to conspire with others to call for foreign sanctions. Lai is currently serving 20 months in jail for convictions related to his role in various illegal protests in 2019.
Eight Apple Daily senior editors and executives have also been arrested since June. Publisher Cheung Kim-hung and editor-in-chief Ryan Law Wai-kwong were charged for their roles in publishing more than 30 articles that allegedly called for foreign sanctions against Hong Kong and mainland Chinese officials. Cheung and Law resigned after their arrests.
Four directors of Next Digital – chairman Ip Yut-kin and independent directors Louis Gordon Crovitz, Mark Lambert Clifford, Elic Lam Chung-yan – stepped down on September 5.
Next Digital repaid a HK$150 million loan to its founder on April 1, much earlier than its due date, according to a July 22 stock exchange filing. The disclosure raised suspicions that Next Digital might have been used to conduct fraudulent or unlawful activities, triggering the appointment of the special inspector.
The company still operates the digital version of the Taiwan edition of Apple Daily, and it has been reported that several parties have expressed an interest in acquiring the business.
Additional reporting by Joyce Ng
This article appeared in the South China Morning Post print edition as: Court order sought to wind up Next Digital