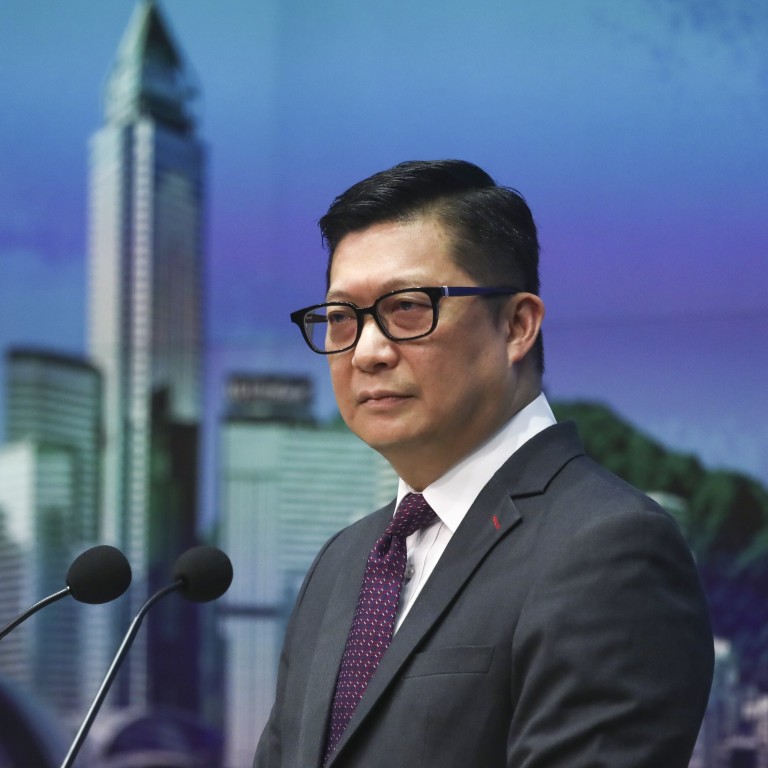 Hong Kong security chief accuses media outlet of 'demonising' Article 23 national security legislation
'We need to be on alert to avoid people with ulterior motives from demonising and maliciously smearing Article 23,' Tang says in a blog post
The Security Bureau had identified the outlet as the online portal CitizenNews, maintaining it 'misled members of the public'
Hong Kong's security chief has spoken out against "demonising" a long-shelved piece of local national security legislation that the government is seeking to revive, accusing a media outlet of "maliciously smearing" the proposed bill.
Secretary for Security Chris Tang Ping-keung, writing in his blog on Friday, added that the government would consult the public over the security bill, mandated under Article 23 of the
Basic Law
, and would launch a "full speed" campaign to make it law during the
Legislative Council
's next term, which runs from 2022 to 2025.
"We need to formulate appropriate plans for promotion and explanation, and clearly lay out our legislative principles and details to avoid public misunderstanding," he wrote.
Tang noted that while Beijing had imposed a different
national security law
on Hong Kong in June last year, the city was still duty bound to follow up with legislation of its own under Article 23.
The last attempt to pass legislation under Article 23, in 2003, ended with the government withdrawing its bill in the face of massive protests.
He went on to lash out at what he described as "attempts to mislead the public" by an unnamed media outlet.
"We need to be on alert to avoid people with ulterior motives from demonising and maliciously smearing Article 23. Last week, an individual media outlet deliberately misled the public with what I said, and tried to guide readers to have a negative impression on the legislative work," he said.
"I have clarified immediately to set the record straight. But I believe that as we push forward our legislative work, some people with ulterior motives will continue to block or smear the government's work maliciously.
"We will keep a close eye on the situation and respond quickly, so that these people's plots will not succeed."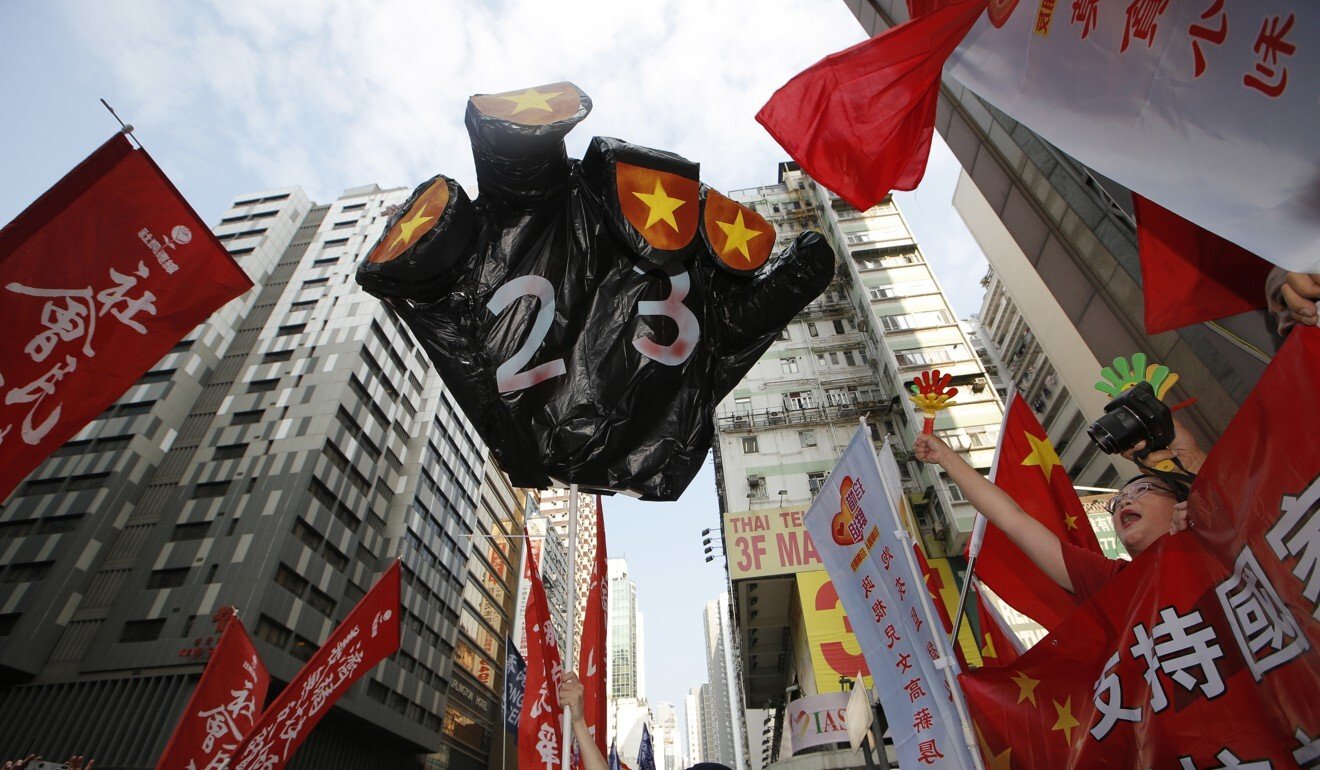 In a statement issued on Saturday, the Security Bureau identified the offending outlet as the online portal CitizenNews, saying it was misleading for it to report that Tang had refused to guarantee that freedom of speech would not be undermined by the Article 23 legislation.
"We express our regret over its report … which misled members of the public," a spokesman said.
In a press conference last week, Tang was asked if he could promise the Article 23 bill would not target "speech crime". He answered that a criminal offence consisted of an act and an intention, and the justice department would only prosecute based on sufficient evidence.
However, he added: "A person would not be charged or convicted just based on a comment he made."
Following the Security Bureau statement on Saturday, Daisy Li Yuet-wah, chief editor of CitizenNews, said she had asked reporters to review Tang's remarks at the Friday press conference.
Asked about Tang's latest blog post on Friday, Li said she had nothing more to add.
"We do not have any comment since Mr Tang is not naming any particular media organisation in his latest remarks," she said.
Hong Kong Journalists Association chairman Ronson Chan Ron-sing urged Tang not to take an "aggressive stance" towards media reports that raised questions about the legislation.
"Tang sounds like he's declaring war, but I hope he won't be like that, unless he's saying that the Article 23 legislation cannot be opposed," he said. "In journalism and other fields, people should express their dissent or doubts, and it's the bureau's job to explain the government's policies."
Tang also said in his blog that the bureau would consult the public about a proposed cybersecurity law, as well as an amendment to upgrade the Fire Safety (Buildings) Ordinance.
Chief Executive Carrie Lam Cheng Yuet-ngor first unveiled the new cybersecurity legislation in her annual
policy address
last week.
This article appeared in the South China Morning Post print edition as: News outlet accused of 'demonising' Article 23 bill