Hong Kong elections: only opposition party to allow members to run for Legislative Council 'unlikely to make an impact' even with candidates
Political wilderness looms for Hong Kong Association for Democracy and People's Livelihood following Beijing-decreed electoral reforms
Internal divisions remain over electoral engagement after party decided to allow members to run for Legco
The only Hong Kong opposition party so far to allow its members to run in the coming
Legislative Council
poll – the first since Beijing's electoral overhaul – is unlikely to make a significant political impact even if it fields candidates, according to its leadership and observers.
Yeung Yuk, acting chairman of the Hong Kong Association for Democracy and People's Livelihood, said the "difficult" decision was reached following heated debate between colleagues on Thursday night, as he warned of the many hurdles aheadunder a Beijing-controlled contest should the party proceed with endorsing candidates.
Contenders would have to consider if they had the ability to unite the party behind their election campaigns, given how divided the membership was on whether to field anyone for the December 19 race, Yeung added.
"There are challenges in uniting the party for this cause as we are fairly split on this," he said on Friday.
"Some members fear we will disappoint our supporters if we run and cast doubt on the difference we can make as a minority in the legislature, not to mention it is still uncertain whether we can secure sufficient nominations and subsequently pass the government's vetting mechanism.
"But some question whether we really want to see only one voice in the legislature now that the Democratic Party has decided to skip the election."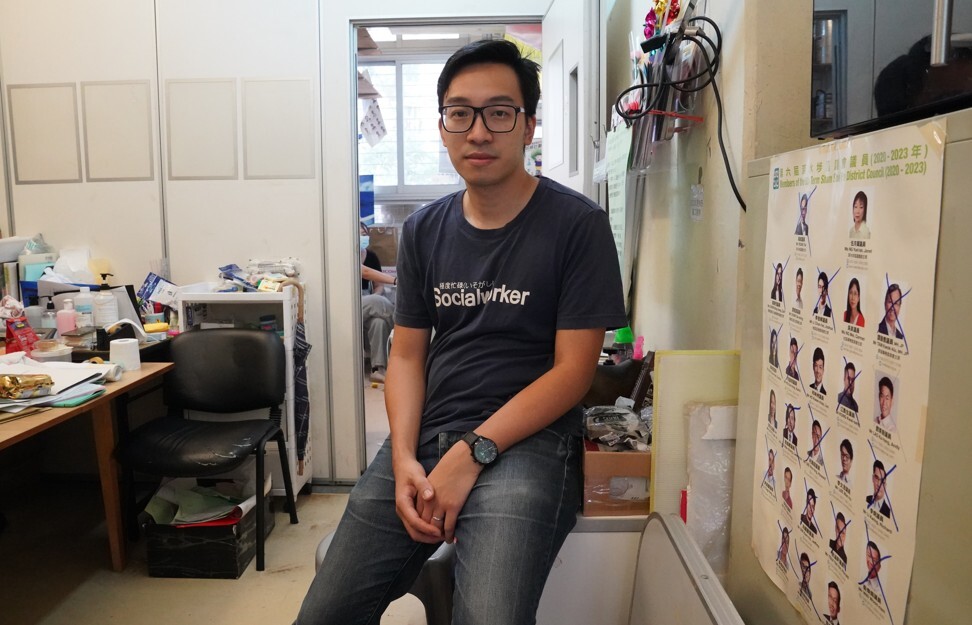 The Democrats, Hong Kong's biggest opposition party, are set to snub a local election for the first time since the city's handover from British to Chinese rule. None of its members stepped forward as potential candidates after an internal deadline for applications passed on Monday.
Hong Kong's opposition camp has faced a dilemma over whether to take part in elections since Beijing
overhauled
the system in March to ensure only "patriots" could hold political power.
Some supporters called for a boycott on the basis the revamped polls were no longer fair. But the parties are struggling to find ways to stay relevant should they decide to skip elections permanently.
Under the reforms, Legco hopefuls are required to obtain nominations from the newly empowered Election Committee, which is dominated by Beijing loyalists. A new vetting committee will also screen would-be candidates to ensure they are sufficiently "patriotic" to run.
Howard Lee Hon-ting, acting vice-chairman of the association, said the party had accepted the reality that members were highly unlikely to make a mark on city politics even if elected.
"We are only hoping to use the seats as a tool for us to sustain our work in the community," he said.
Lee added the party took into account the warnings from the pro-establishment camp that those banning members from running in elections could be in breach of the national security law when making their decision on Thursday.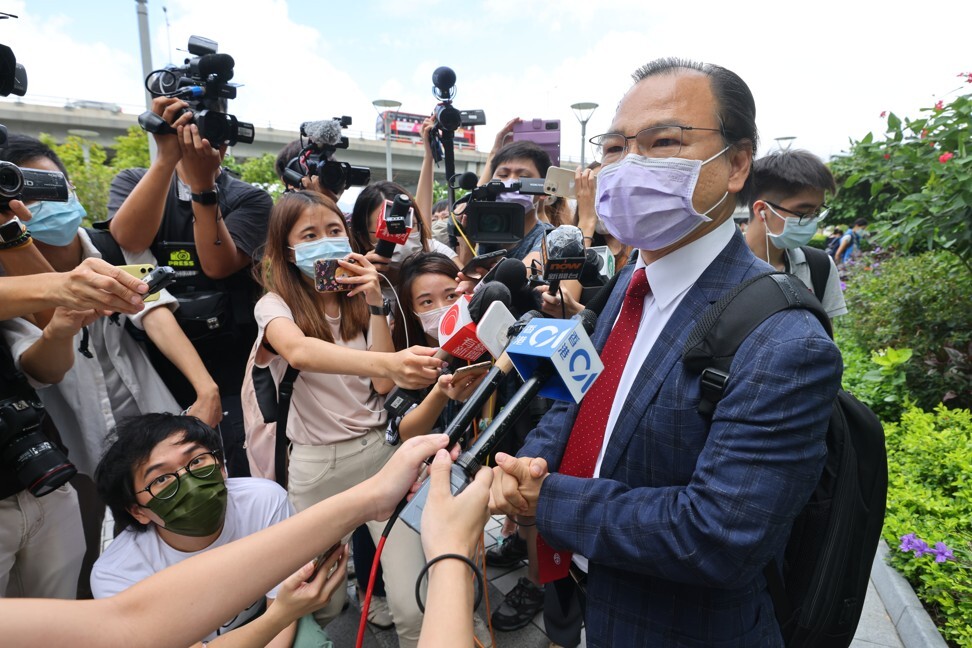 Former lawmaker Bruce Liu Sing-lee was so far the only one from the association who had shown interest in making a Legco bid.
"I just hope to continue with the association's mission, which is to fight for democracy and livelihoods while speaking up for the grass-roots community. I see it as a noble cause," he said. "But it is my last resort, I am happy to make way for younger members if they are willing to run."
A number of district councillors from the party resigned ahead of new oath-taking rules requiring they pledge allegiance to the Hong Kong Special Administrative Region and its Basic Law.
After an October 22 deadline for applications has passed, the association's central committee will scrutinise those putting themselves forward before deciding whether to support them.
Political scientist Dr Ma Ngok, of the Chinese University of Hong Kong, said he expected the association, which for years has been a fringe outfit, to only make a nominal difference even if it were to field candidates and eventually return members to the legislature, especially with the absence of the Democratic Party.
"A significant number of traditional pro-democracy supporters may not cast their ballots in December, and it will be even difficult for the association to win support if they field Liu, who is considered as a politician from the last generation," he said.
"Even if they can bring a different voice in the legislature, will it make a difference if they only make up one or two out of the 90 lawmakers?"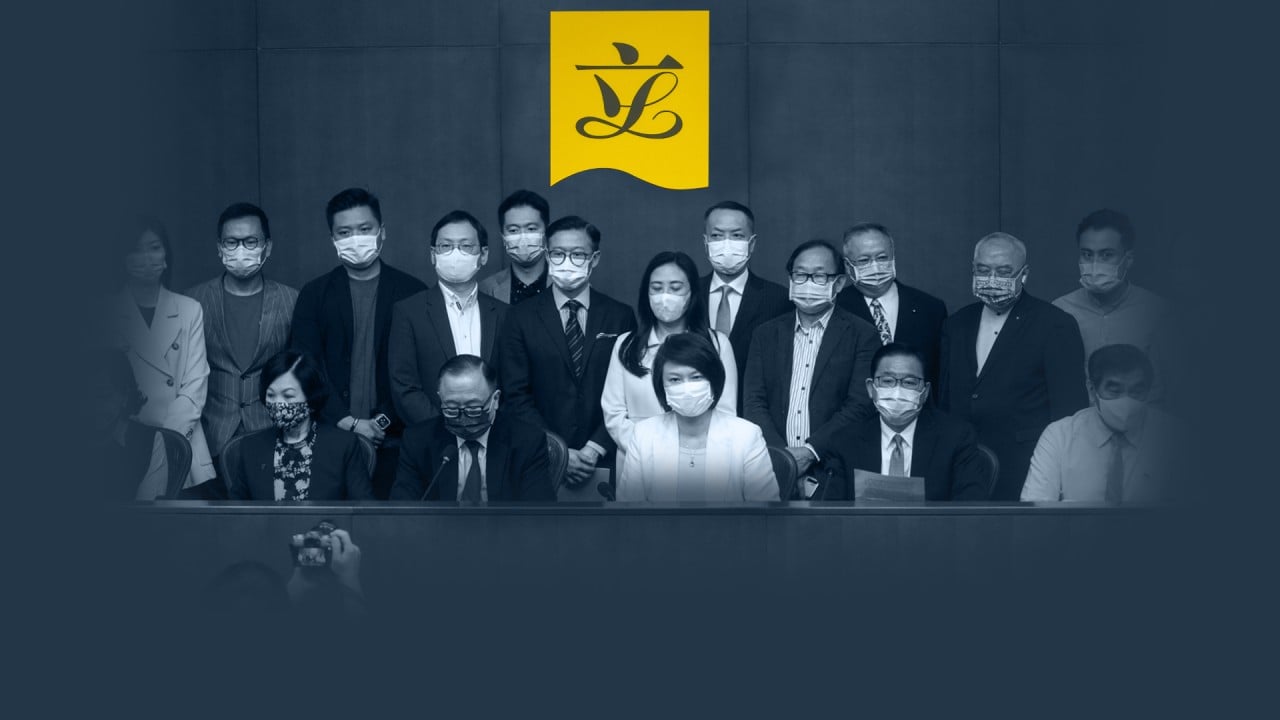 05:10
Hong Kong's revamped electoral system bolsters pro-Beijing influence in key decision-making bodies
Hong Kong's revamped electoral system bolsters pro-Beijing influence in key decision-making bodies
Also on Friday, pro-establishment lawmakers on Legco's Finance Committee endorsed another series of changes to the rule book which would further curb the opportunity for filibustering.
They included abolishing Article 37A of the committee's procedure, which allowed any lawmaker to "move a motion without notice to express a view" on a funding proposal.
In the past, opposition lawmakers had repeatedly cited Article 37A in moving motions to express their opposition against government funding proposals.
The new rules also clearly state that the committee chair has the power to regulate the process of meetings, and set time limits on the debate of each funding proposal.
Additional reporting by Tony Cheung