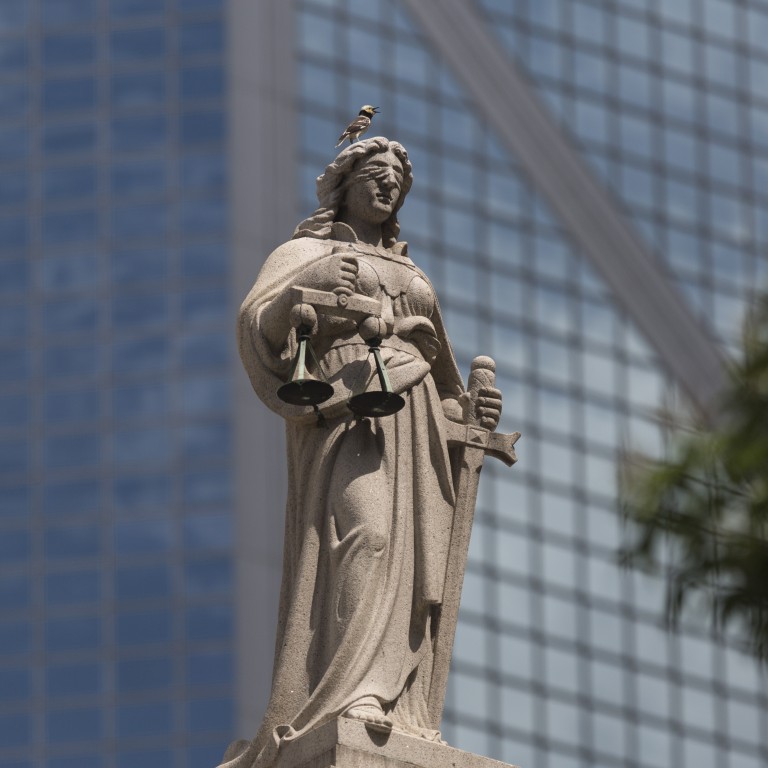 'Apolitical' Hong Kong barristers emerge as possible candidates to run Bar Association, thaw frosty relations with Beijing
Three low-profile senior counsel said to be in the running for top posts, a sign of change in legal body
Barristers' group has been attacked, left in the cold by Beijing; current chief not seeking re-election
At least three senior Hong Kong barristers regarded as low profile and uncontroversial have emerged as possible candidates to lead the Bar Association, which has incurred the wrath of Beijing for being too political.
Legal sources told the Post that senior counsel Victor Dawes, 44, a prominent commercial law specialist, was keen to run for chairman when the 1,500-member professional body holds elections in January.
Senior counsel Derek Chan Ching-lung, 42, and Jose-Antonio Maurellet, 43, are also likely "apolitical" candidates for two vice-chairman positions, several sources have said. Both have yet to decide if they will run, however, and other candidates might turn up.
There has been rising concern about the future of the legal body in recent months, after pro-Beijing quarters attacked current chairman Paul Harris.
Beijing's liaison office in Hong Kong labelled him an "anti-China politician" earlier this year, after news emerged he was a member of Britain's Liberal Democratic Party. He subsequently renounced his membership in the party.
But the association's ties with Beijing soured earlier, during the term of Harris' outspoken predecessor, Philip Dykes, whose time at the helm was marked by numerous statements, including some that disagreed with or criticised actions by the Hong Kong or central governments.
The imposition of the national security law in Hong Kong last year and threats by city authorities to cut ties with groups deemed too political added to fears for the Bar Association's future.
"Right now, I think the bar needs people who talk only about professional business, opportunities and practice development, but who will remain committed to the rule of law," a senior barrister, known for having a progressive stance, told the Post.
Changes to the leadership are a certainty, as Harris has announced he will not seek a second term and both vice-chairman Erik Shum Sze-man and vice-chairwoman Anita Yip are stepping down.
Past chairwoman Winnie Tam Wan-chi has warned repeatedly against politicisation of the barristers' group, listing four criteria for those who want to lead it: they must be senior counsel of good repute, have no political agenda or affiliation, be dedicated to promoting barristers' services, and have proven leadership skills.
She said she would support Dawes, Chan and Maurellet if they ran for the top three positions.
Others also found the line-up largely acceptable for a professional body that has often been divided between a faction that believes it must speak up against the authorities on key issues, and a conservative camp which prefers to avoid flare-ups that might anger Beijing.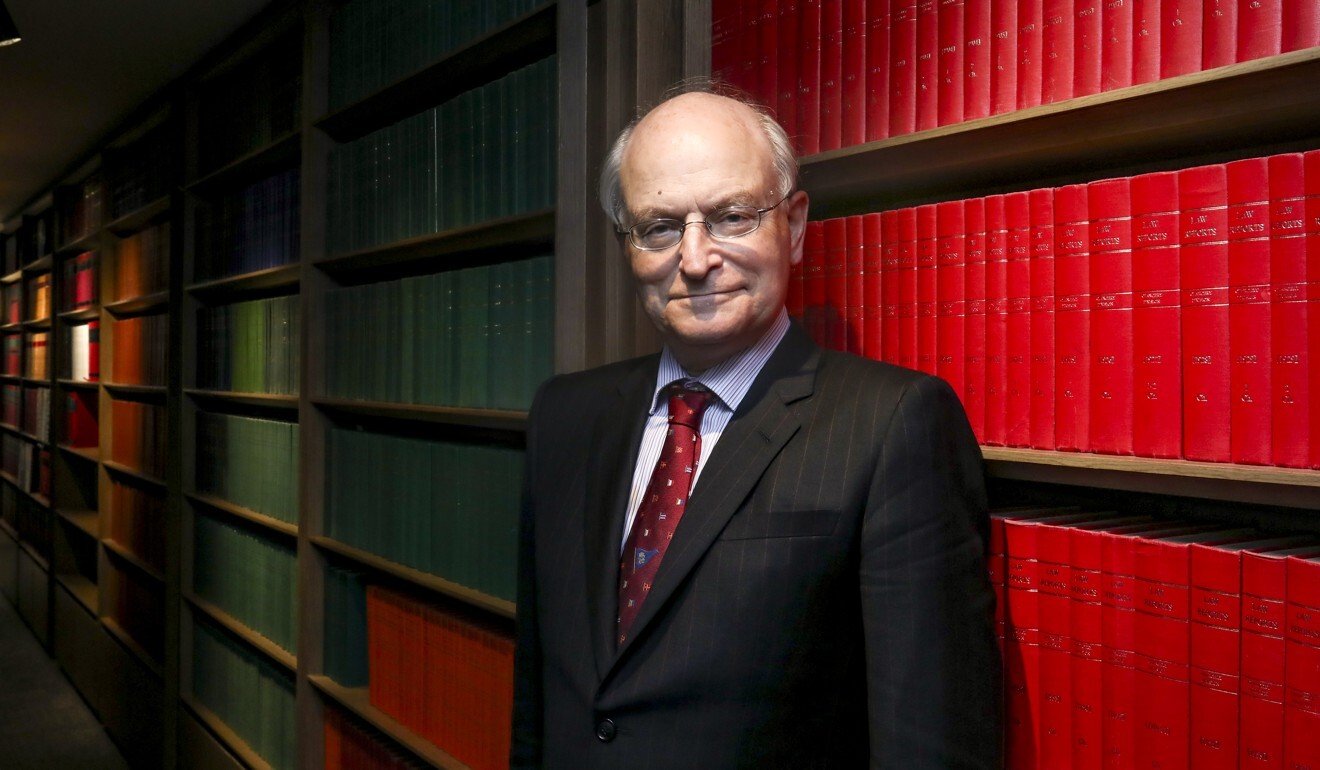 One barrister said Dawes' involvement would be "a nod to the establishment". Dawes, who has never commented on social issues, represented the Hong Kong government in prosecuting an activist from the 2014 Occupy protests in a contempt of court case.
In 2019, he represented the Hong Kong Airport Authority in applying for a court order to stop anti-government protesters from occupying a terminal.
Chan, who specialises in white-collar crime, also has no history of commenting on social issues. He was one of the lawyers for former city leader Donald Tsang Yam-kuen, who was tried for bribery and misconduct in 2017. Tsang spent some time in jail, before being acquitted and having some charges withdrawn after jurors failed to reach a verdict.
Maurellet, a corporate commercial law specialist, was the group's vice-chairman from 2017 to 2019, but kept a low profile despite serving under Dykes.
Founded in 1949, the Bar Association was on good terms with Beijing for years following the return of the city to Chinese rule, and had a tradition of sending delegates to the capital every year to meet officials and hold lectures on common law at mainland universities.
That changed dramatically after a team of vocal barristers led by Dykes took over in 2018 and Beijing ended all exchanges with the association.
The legal body went on to issue statements expressing concern over the conviction of a mainland Chinese lawyer, the 2019 extradition bill that sparked mass protests, and the level of force used by the Hong Kong police to deter protesters.
Although it also condemned any use of violence, including by protesters, as well as attacks on judges and the courts, it became a target of the pro-establishment camp.
Harris succeeded Dykes last year and almost immediately triggered angry attacks by proposing amendments to the national security law imposed by Beijing.
Aside from the Beijing liaison office in Hong Kong, which lashed out, the Communist Party mouthpiece People's Daily ran a commentary in August last year calling the Bar Association a "running rat".
Earlier this year, elections for Hong Kong's largest legal body, the Law Society, which represents 12,000 solicitors, were politically fraught after the candidates were split between a conservative group and more liberal candidates prepared to speak up on issues.
Ahead of polling in August, Chief Executive Carrie Lam Cheng Yuet-ngor warned the society to stick to its professional role or risk the same fate as the Professional Teachers' Union, which disbanded after the government severed all ties because of its pro-opposition stance.
The election ended with the five viewed as conservative candidates defeating the three supported by more liberal voters.
The barrister who told the Post that Dawes' candidacy in the coming Bar Association elections would soothe the establishment, said: "I am pleased with how the focus of the Bar Council has changed to focus on the interests of the profession. I think Victor is likely to be supportive of that."
Senior counsel Alan Leong Kah-kit, who was chairman from 2001 to 2003, said there had always been a different interpretation of the rule of law in Hong Kong and mainland China, and it was inevitable that whenever the Bar Association spoke up on issues, it might be deemed offensive or political, even when its concerns were grounded in the law.
He welcomed Dawes' candidacy, hoping it would help remove labels attached to human rights specialists Dykes and Harris, as well as himself, a former opposition lawmaker and current Civic Party chairman.
"There is a prejudiced and preconceived impression of who we are," he said. "I think Victor, who is willing to pick up that seat, should be commended for his courage."
Another barrister, senior counsel Cheng Huan, suggested that while changing the chairman was paramount to warming frosty ties with Beijing, the association would have to do considerably more to repair the damaged relationship.
"Real change will only occur when the Bar Council changes its compass, drops politics and devotes its energies to its duties as an independent professional body whose main duties are to promote and protect the interests of members. Only then will the Bar Council regain the trust of the central government," he said.