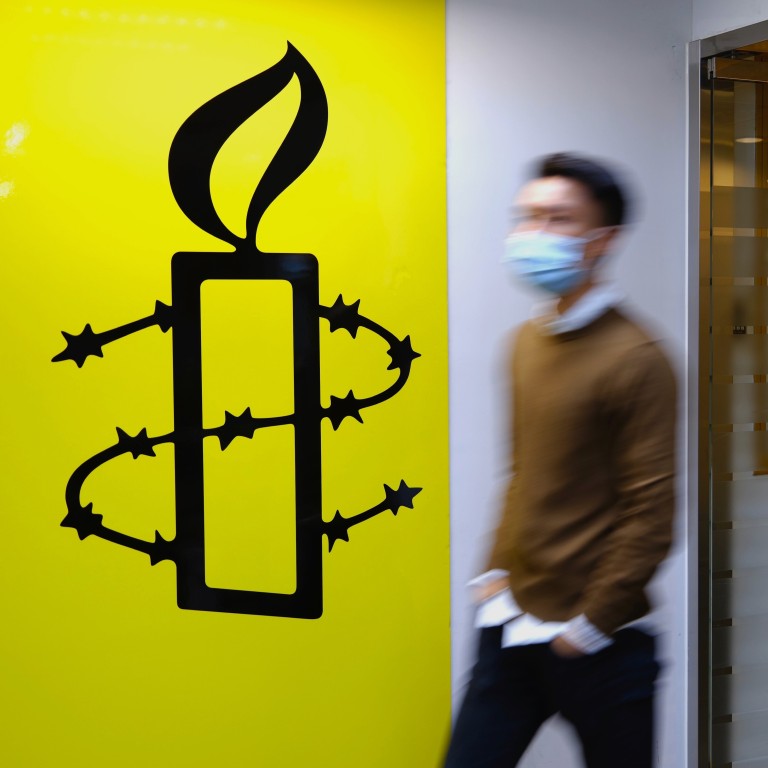 As Amnesty joins groups quitting Hong Kong, NGOs worry their funding, activities may cross 'red lines' of national security law
Groups active in advocacy, fighting for human rights, contemplate ways to take care as they carry on
German freedom foundation, US groups among those said to have left in the wake of security law
After several years as a volunteer with Amnesty International, Hongkonger Susan* was sad but not surprised by the news that the human rights organisation was quitting the city.
"I knew it was only a matter of time," she says.
She was a student when she first signed up as a volunteer, drawn by her passion for human rights and her admiration for the group's work globally.
Now in her 30s and working for an international non-governmental organisation, she says a volunteer group she belongs to that advocates for minority rights is discussing whether to carry on or disband.
"The work still needs to be done," says Susan, who spoke to the Post on condition of anonymity.
London-based Amnesty announced on Monday that it would be leaving Hong Kong after more than four decades because the
national security law
imposed by Beijing on the city made the group's work on human rights "effectively impossible".
Its office on Hong Kong affairs will shut on October 31, while another, on regional affairs, will close by year's end. It is discussing moving its regional operations to Taipei, Seoul or Tokyo, among others. Amnesty already has offices in Bangkok and Colombo.
Hong Kong's non-profit sector has more than 2,500 charities, including about 200 international NGOs working on everything from the environment to animal rights, LGBT rights and labour issues.
Some, like Greenpeace and Oxfam, have a base in Hong Kong and mainland China, while others have been in the city for decades.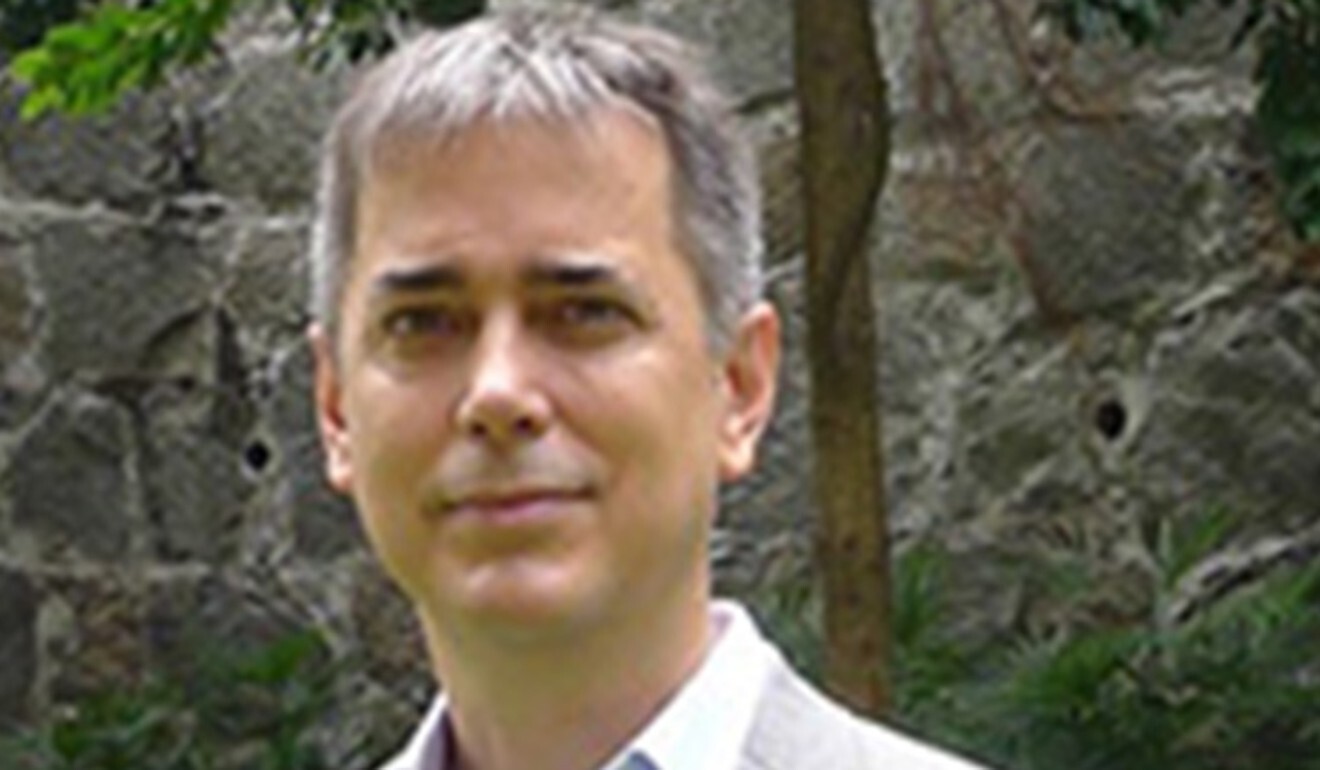 Anthony Spires, a former sociology professor at Chinese University and an expert on NGOs in China, notes that Amnesty is the latest of at least half a dozen international organisations to leave Hong Kong in the wake of the national security law, which bans acts of secession, subversion, terrorism and collusion with foreign forces.
They include the New School for Democracy, founded in 2011 by Tiananmen Square student leader Wang Dan, which moved to Taiwan last year.
The German think tank Friedrich Naumann Foundation for Freedom, which promotes liberal democratic values and has ties to Germany's Free Democratic Party, also moved to Taiwan. Its Hong Kong office was called the Global Innovation Hub.
Spires says at least two American organisations advocating for democracy also left quietly, after being targeted for being funded by the United States government.
He says the people working in these groups were mostly involved in "the same kind of human rights work that people at Amnesty do".
"It's similar people, similar backgrounds, similar visions. I think that it's just a matter of where the money's coming from," adds Spires, who is American.
Aside from those that have left, other groups have stopped running programmes in Hong Kong or decided against opening offices in the city.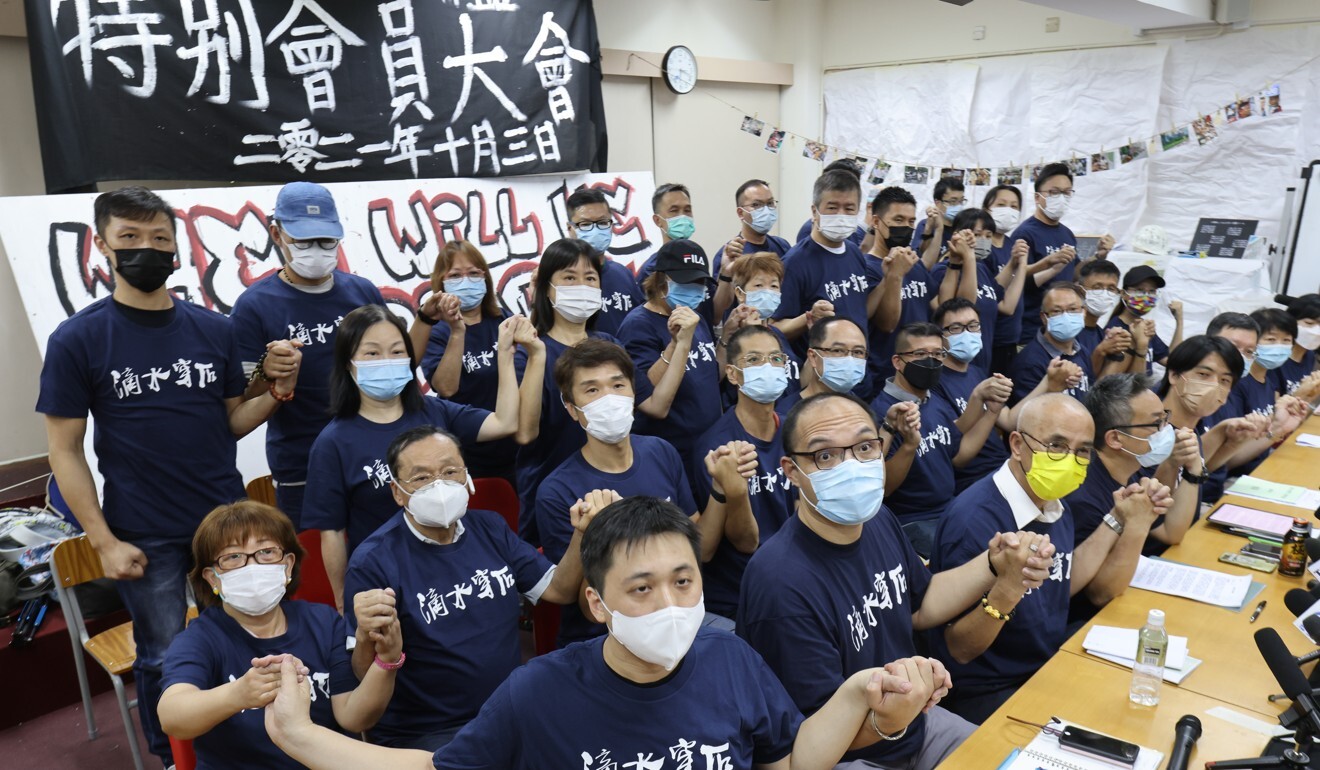 Spires, who left Hong Kong in 2018 but remains in touch with several local and international groups, is now deputy director of the Centre for Contemporary Chinese Studies at the University of Melbourne.
He says both local and international groups still doing advocacy in Hong Kong have laid off staff, refocused their work or stopped accepting money from overseas, which means cutting back activities and finding new donors in the city.
"Because of the work they do, they are facing that double challenge of who in Hong Kong wants to donate to these groups now, especially if they are international organisations that have headquarters overseas," he says.
The New York Times reported that Human Rights Watch, which has its headquarters in New York, left Hong Kong after being penalised by Beijing in retaliation for US legislation supporting protesters in 2019.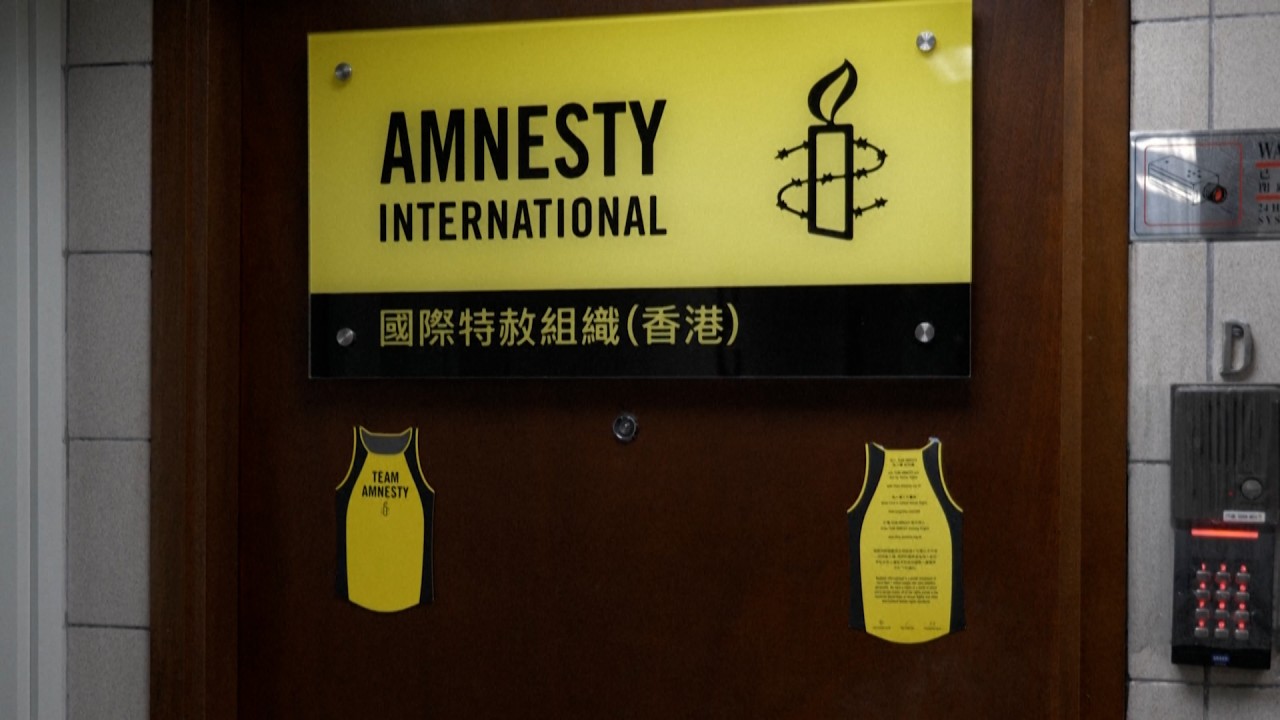 01:56
Amnesty International to close its Hong Kong offices by year's end, citing national security law
Amnesty International to close its Hong Kong offices by year's end, citing national security law
The group's Washington-based China director, American Sophie Richardson, declined to confirm that it had left Hong Kong but said it remained committed to monitoring developments in the city while acknowledging the effect of the national security law.
"The goal of the national security law is to make everyone so uncertain about the possibility of prosecution on very serious charges, with potentially very harsh sentences, that organisations have to consider those possibilities if they want to continue to have staff in Hong Kong," she says.
She adds that the arrests and prosecutions under the law over the past year have indicated the new realities in the city.
"The authorities are making it pretty clear that they will move ahead quite vigorously with prosecutions when they see it politically convenient to do so, to try and intimidate people into dissolving [their groups] and not engaging in any kind of representation or advocacy," she says.
Chief Executive
Carrie Lam Cheng Yuet-ngor
has brushed off fears surrounding Amnesty's exit and the effect of the national security law, saying organisations with legitimate operations need not worry.
Speaking on Tuesday, the day after Amnesty announced its departure, she said the Basic Law, the city's mini-constitution, guaranteed freedoms of association, assembly and speech.
She added that the national security law's primary objective was not only to arrest and punish people, but also to "prevent and suppress" activities that undermined national security.
"If there are individuals, organisations that have been using Hong Kong to spread news or to engage in activities that they are worried about, because these activities are undermining the national security of Hong Kong, then of course they would need to be worried," she said.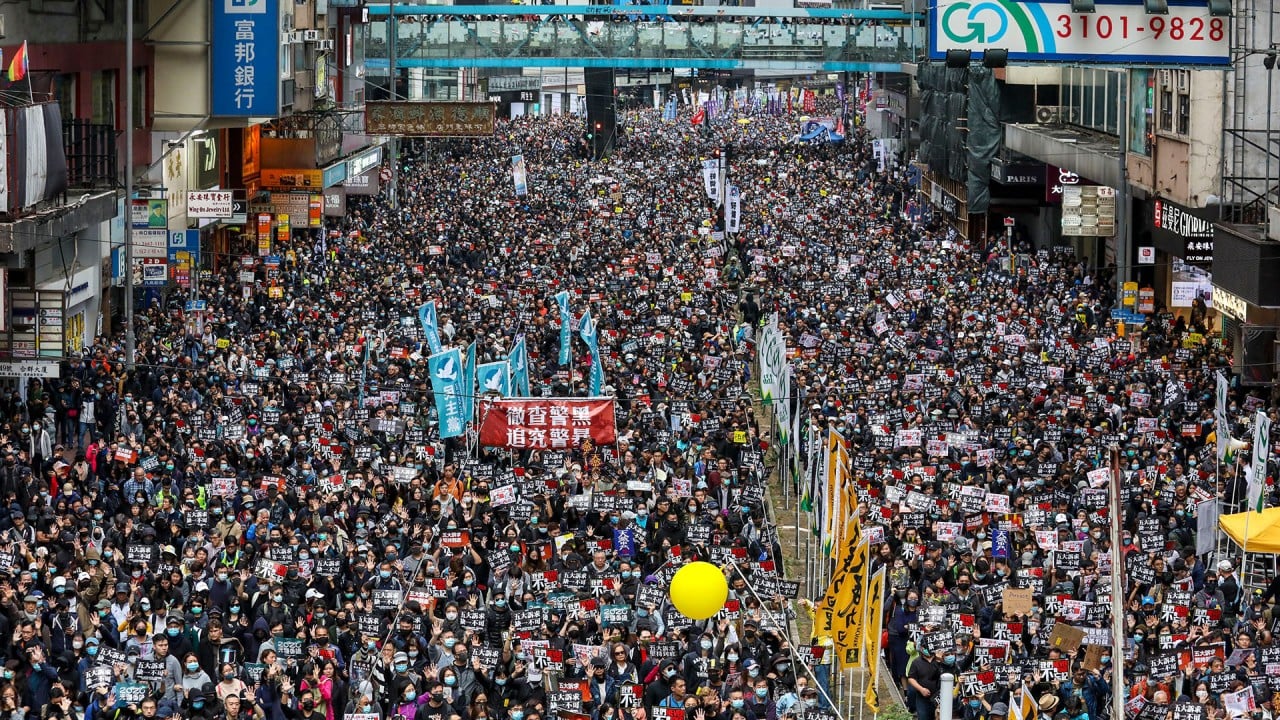 01:54
Umbrella group behind Hong Kong's largest protests, Civil Human Rights Front, disbands
Umbrella group behind Hong Kong's largest protests, Civil Human Rights Front, disbands
The new law has had a chilling effect on many local organisations. Since January, at least 49 opposition groups or unions have disbanded or announced plans to do so.
Like local organisations, foreign NGOs also say they are unclear about the new "red lines" and what might constitute breaking the law.
NGO worker Susan says: "A lot of people still have no idea of the boundary of the national security law, like how far it can reach and what kind of activity it actually regulates."
People in the NGO sector are now on the alert for attacks against them in the pro-Beijing media or from Hong Kong's pro-establishment political camp, as signs that they may be running afoul of the law.
"It involves a lot of monitoring and intelligence," she says.
The NGO she works for has devoted a lot of time to talking to staff about the potential risks of doing their jobs and implemented risk assessments for campaigns they are planning, even though they do not concern politics.
For now, she says: "We are still here standing firm, doing the things that we have to do."
One of the reasons Amnesty gave for its exit was the authorities' threat that any NGO or charity found violating the national security law would lose its tax-exempt status, which could hit fundraising by foreign and local groups alike.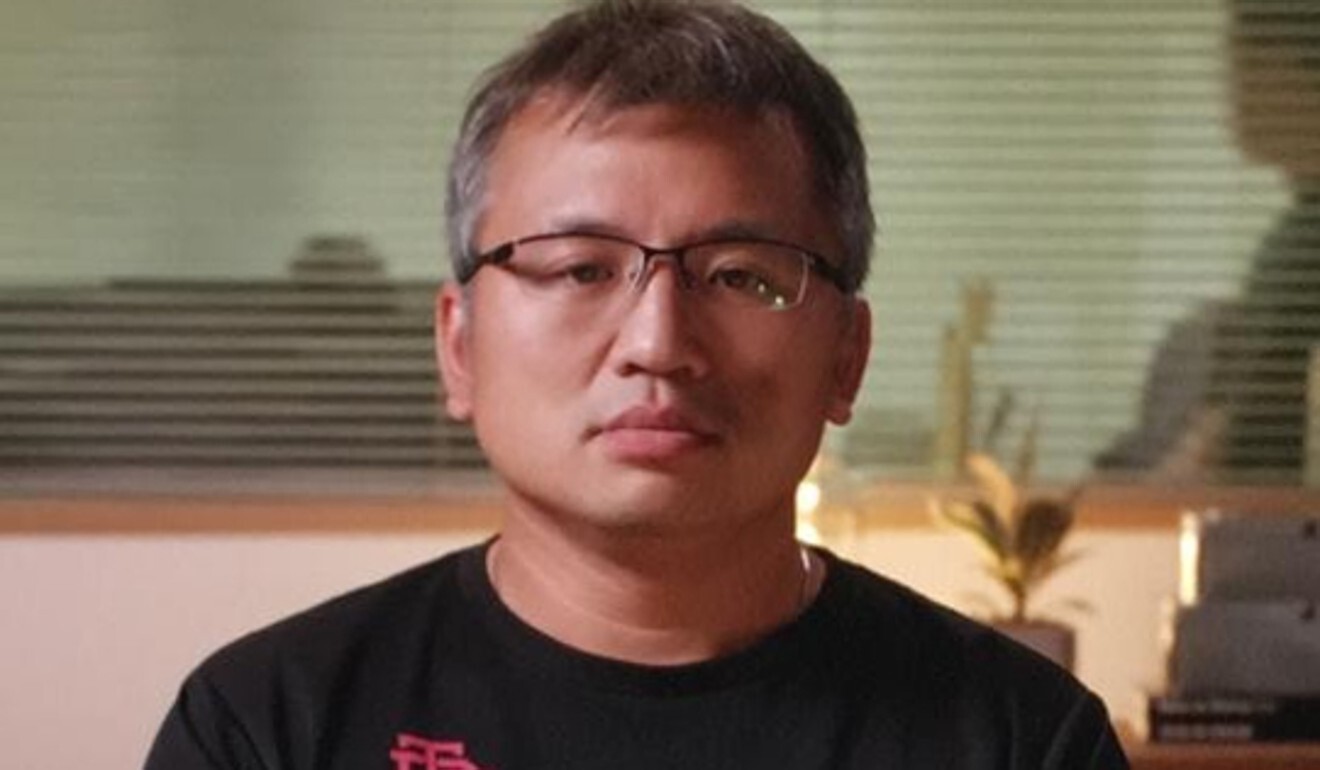 Groups the Post spoke to said they were trying to figure out how to avoid trouble.
Ronson Chan Ron-sing, chairman of the Hong Kong Journalists Association, says he wakes up early every day. National security police typically act early in the morning, so he makes sure he is up in case there are calls from colleagues or a knock on the door which might scare his family.
"This is not easy, but we have to accept the reality that this is today's Hong Kong," he says.
His association has about 500 members across the spectrum of media organisations, including pro-Beijing outlets.
Chan, an editor at online publication Stand News, says the association steered clear of politics during the 2019 social unrest.
He hopes it will be able to carry on, by sticking to its main missions to safeguard freedom of the press and journalists' rights, as provided under the Basic Law.
"Honestly, nobody has told me that we have to disband," he says.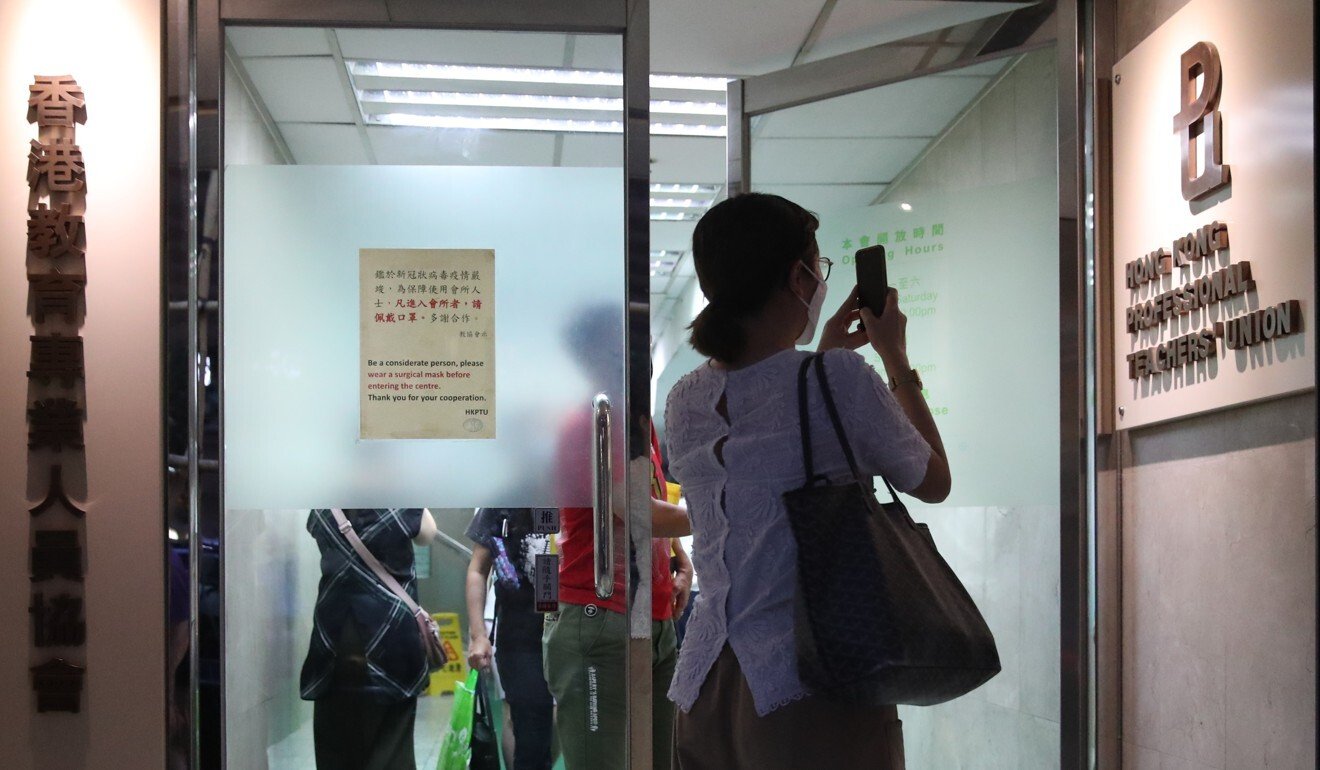 Other charities say they hope to continue their work by steering clear of politics.
A Hongkonger working for a local non-profit human rights group says rights-based groups cannot just avoid red lines, but need to "devise for themselves a space that they feel safe to operate in".
"You cannot change your scope of work every day because of what is said by government officials," he says.
Lau Siu-kai, vice-president of the semi-official Beijing think tank the Chinese Association of Hong Kong and Macau Studies, says organisations propagating Western values, human rights and democracy are likely to find it increasingly difficult to operate in Hong Kong.
He says they can continue to operate in the city so long as they do not violate Hong Kong laws, although that may compromise their goals to promote Western human rights and democracy.
"So they have to decide for themselves whether they still find it worthwhile to stay in Hong Kong without compromising their original purposes," he adds.
Beijing has blamed foreign forces for being behind the 2019 social unrest, with its top official in the city vowing earlier this year to oppose such meddling.
Lau says aside from international NGOs, local groups that promote labour rights, human rights and democracy and are connected to international organisations and receive overseas funding can expect to be watched more closely.
Their activities may have gone unnoticed in the past, but they will now be scrutinised or even supervised by various authorities.
"In future, they have to operate in an environment which does not only consist of the national security law, but also the watchful eyes of Beijing, the Hong Kong government and security forces," he says.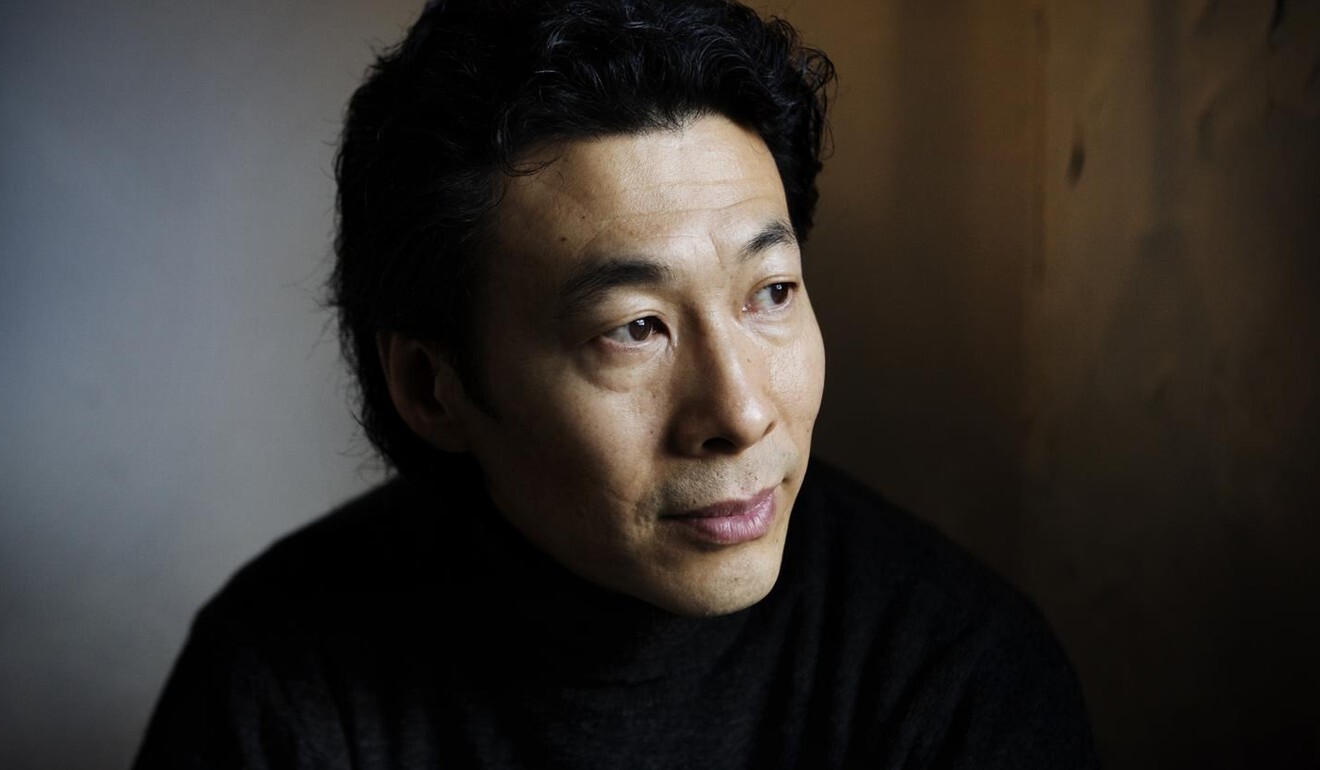 Despite recent developments, Han Dongfang, executive director of the China Labour Bulletin, a Hong Kong-based group focused on workers' rights in mainland China, is determined to carry on.
"Watching these organisations going down one after another … I really feel angry, but I also understand their decision," he says.
Han says his group, which advocates for mainland workers' pay, dignity, safety and rights, has faced challenges since its founding in 1994 but has survived by working within the law.
"We continue to work here and we believe we will still be able to do so. At this moment, that is what I can say. Tomorrow, what will happen? That belongs to tomorrow … So we will see," he says.
*Name changed at interviewee's request.