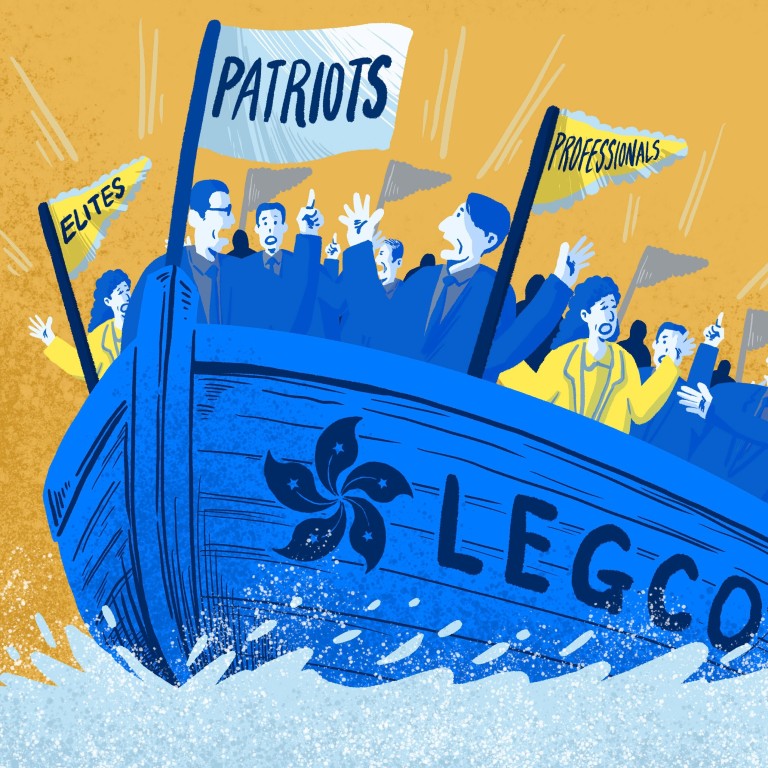 Who wants to be a Hong Kong lawmaker? Can they win over opposition voters? A look at aspiring candidates, from moderates to reformists to staunch loyalists
Analysts say lawmakers in a newly revamped legislature are likely to differentiate themselves by representing residents of different social classes rather than political leanings
One important issue that all members have to address is to connect with a sizeable segment of society that used to support opposition bloc
As nominations for the Legislative Council election wrapped up on Friday, all eyes will now turn to how aspiring candidates will change the political landscape in Hong Kong. What do they represent and how will the different camps compete for causes and voters? Natalie Wong looks at the issue in the second of a three-part series on the Legco nominations. Read part one here.
An aspiring candidate in the coming
Legislative Council election
, Daryl Choi Ming-hei, 30, spent the past two weeks making cold calls to people he had never met.
In the past, hopefuls had to secure nominations from voters. But this time, all candidates – from whichever constituency – had to win at least 10 such endorsements from the all-powerful, 1,500-member Election Committee, many of whom are Beijing loyalists, before being allowed to submit their papers.
As one of the many opposition members who ran and won in the district council election in 2019, riding on the wave of anti-government protests, Choi is obviously an outsider to the pro-establishment camp, if not outright nemesis.
The Sai Kung District Council vice-chairman said it took him seven hours over three days before Election Committee member Samuel Yung Wing-kee, a veteran delegate of the Chinese People's Political Consultative Conference (CPPCC), promised to nominate him as a candidate.
Yung did not reveal what they discussed, but mentioned why he decided to back Choi: "From our thorough communication, he is eager to pursue democracy. I hope to give young people a chance."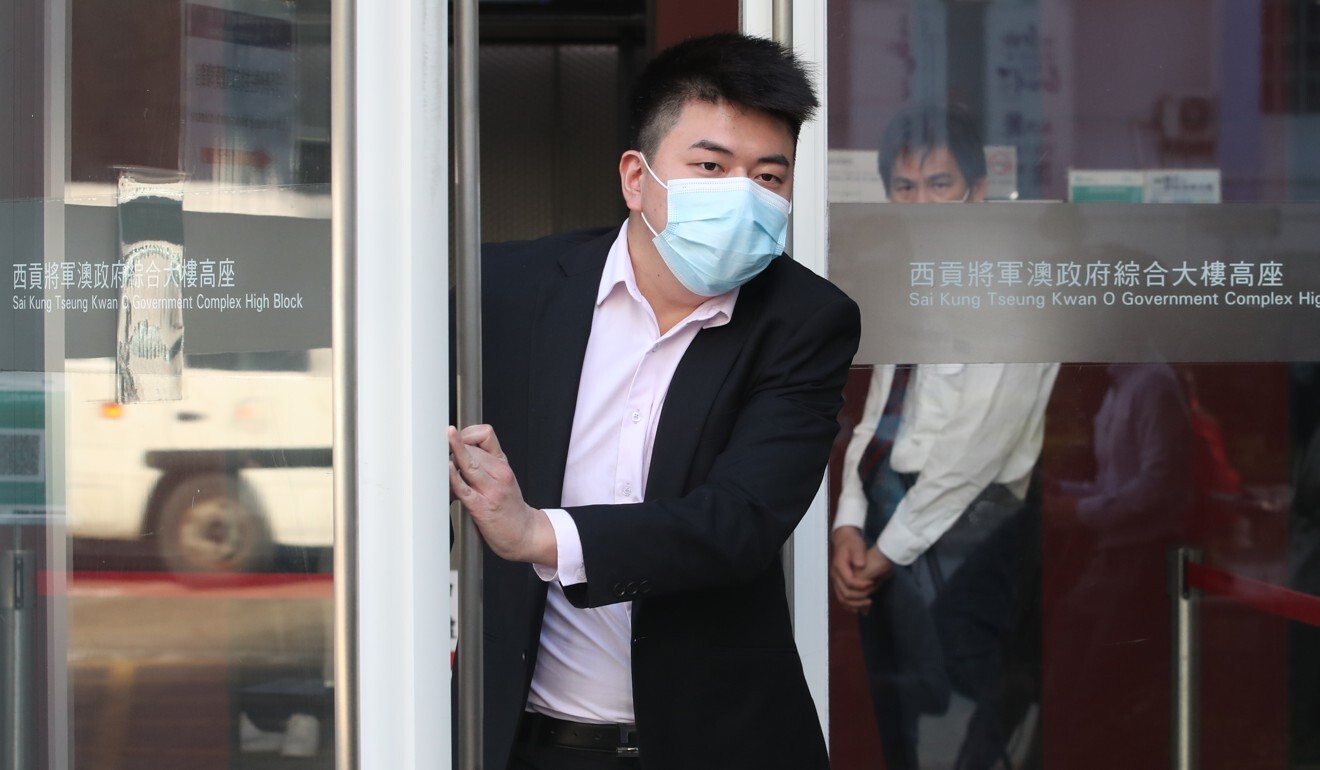 Some were surprised that Choi cleared the first hurdle when nominations closed on Friday, as the former Civic Party member was arrested for being part of an unlawful assembly during the
2019 anti-government protests
. He was later released without being charged.
Choi, who described himself as "pan-democrat representing the grass roots" said he had survived a "very difficult" stage in the road to getting elected, but it was worth the effort.
"I feel like a foolish man moving mountains," he told the Post. "I just hope to prevent government bills from being passed without proper scrutiny."
He is among 14 hopefuls who are not from the pro-establishment camp stepping forward for the December 19 poll, the first for the legislature since Beijing overhauled
Hong Kong's electoral system
earlier this year.
Aspirants have to pass another round of scrutiny before they can become candidates, as they have to be vetted by a powerful national security body to ensure they are "patriots", under Beijing's electoral reforms.
Well ahead of that, there are already indications of what the next Legco dominated by patriots could look like.
The legislature was expanded from 70 to 90 seats in the overhaul, with only 20 spots set aside for direct elections in geographical constituencies. The Election Committee will fill 40 seats, leaving 30 for members of functional, trade-based constituencies.
In the last election in 2016, half of Legco's 70 seats were for lawmakers from geographical constituencies. Some 93 opposition candidates took part, with the camp eventually securing about 1.2 million votes, or 55 per cent of the total cast, sending 26 mainstream pan-democrats and three localists to the legislature.
None of this year's 14 non-pro-establishment hopefuls are from the opposition parties. Many of the camp's leaders are behind bars following a mass crackdown in the wake of the national security law imposed in June 2020, while others, including the largest opposition group, the Democratic Party, have not sent any members forward.
Most of the aspirants this time are either low-profile district councillors who won the 2019 municipal poll, or former lawmakers who had emerged in the pro-democracy movement in the 1980s and hovered on the fringes of the political scene in the intervening years.
The electoral revamp will also change the pro-Beijing force in the new Legco, as traditional parties will no longer dominate the bloc.
The Election Committee constituency will be the majority, with 10 senior executives from mainland Chinese enterprises among 51 pro-establishment figures fighting for 40 seats.
Election watchers said the old "left-right" spectrum in Legco will become history in the new council.
One said the "patriots-only" legislature was likely to be moderate or reformist, while another said lawmakers would aim to differentiate themselves from one another by representing residents of varying social classes rather than political leanings.
But they said all Legco hopefuls would have to address one important issue: how to help the city's embattled administration regain legitimacy, address the social and political grievances of Hongkongers and connect with the sizeable segment of society that used to support the opposition camp.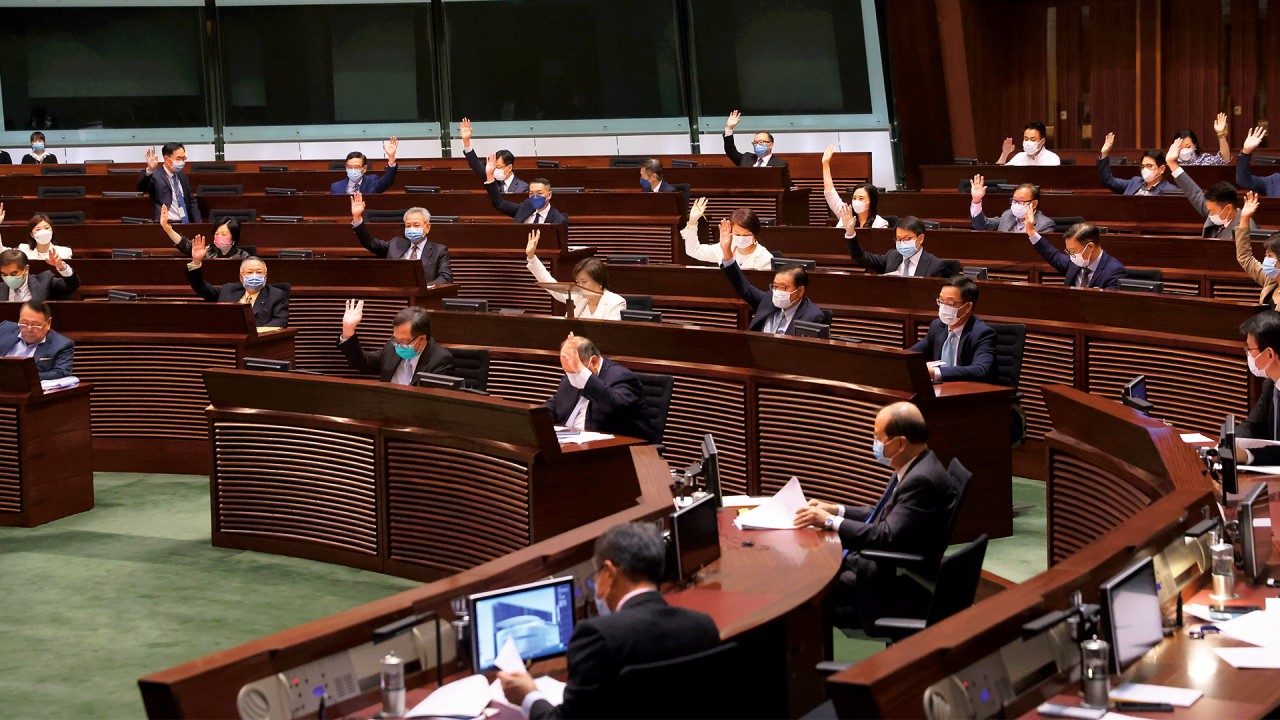 00:25
Hong Kong Legco approves Beijing's political overhaul including 'patriot' rule
Hong Kong Legco approves Beijing's political overhaul including 'patriot' rule
'Tough battle' for non-pro-establishment
The geographical seats used to be hotly contested. In 2016, the biggest constituency saw 22 lists of candidates vying for nine seats. This year, each of the 10 geographical constituencies will return only two seats.
Confirming previous reports by the Post, there will be no walkovers for "patriots". Through informal coordination within the camp, every geographical constituency will have a contest.
Most are expected to see one non-pro-establishment hopeful facing two others from major pro-Beijing parties.
Among the hopefuls from the other side are three former politicians who rose in the pro-democracy movement in the 1980s – Frederick Fung Kin-kee, who was chairman of the Association for Democracy and People's Livelihood, and Nelson Wong Sing-chi, who was expelled from the Democratic Party in 2015 for supporting constitutional reforms offered by the government then.
Others include district councillors Daryl Choi and Mandy Tam Heung-man who quit the Civic Party, and Adrian Lau Cheuk-yu, from Tsuen Wan District Council.
Lau said a pro-Beijing businessman helped him secure sufficient nominations even though he had "frankly shared his stance" against alleged police violence during the 2019 protests.
As a member of the pro-democracy camp, Lau vowed to prevent Legco from turning into "an echo chamber". Asked about his position on contentious issues such as universal suffrage and the Article 23 legislation, a local bill on national security, he was non-committal. He only said he would "stand with citizens".
He expected a "tough battle" ahead as he was criticised heavily for joining the "pro-establishment game" by his former district council colleagues who had been booted from their jobs after being disqualified by the government this year under new oath-taking requirements.
Rise of the moderates
At least seven middle-of-the-road figures also secured sufficient support to make a bid for direct seats.
Five are from the Path of Democracy, led by executive councillor Ronny Tong Ka-wah, and the Third Side political party, led by former democrat Tik Chi-yuen, with all of them hoping to "strike a balance between preserving the constitutional order and freedoms of Hongkongers".
This group of middle-of-the-road hopefuls includes first-time contestants without district networks such as Jason Poon Chuk-hung, known as the whistle-blower who exposed shoddy MTR construction work, and Gary Zhang Xinyu from New Prospect for Hong Kong, a newly emerged group formed by high-flyers born in mainland China. Zhang's party has been seen as aligned with the pro-Beijing camp and labelled a group of gangpiao or "Hong Kong drifters – a term for mainland-born people who now call the city home. But Zhang has flatly refused the label, preferring to be known as from a neutral group "seeking constructive changes".
Explaining his bid for a seat in New Territories North, Zhang referred to a major development blueprint unveiled last month by city leader Carrie Lam Cheng Yuet-ngor and said: "I hope to contribute my expertise as a railway engineer to scrutinise progress of the government's Northern Metropolis plan."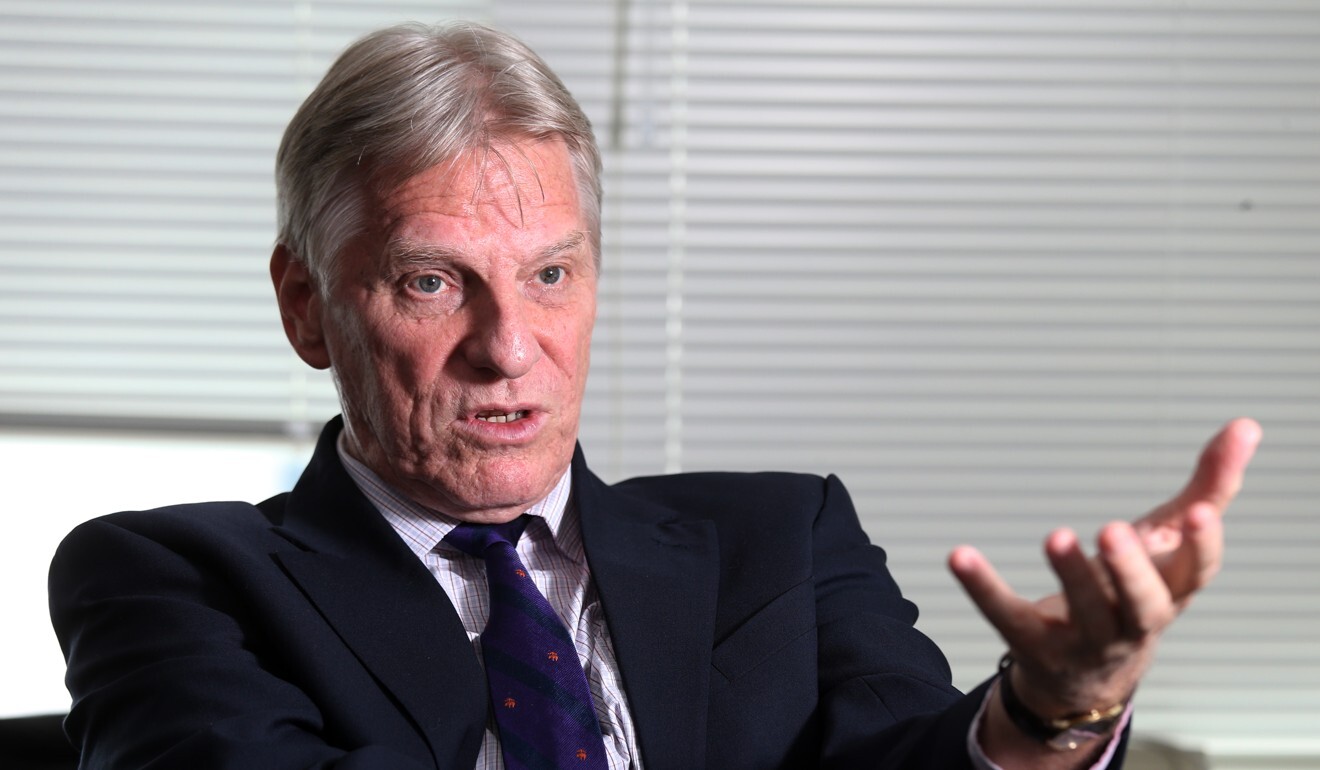 New players, new roles in pro-Beijing bloc
Legco's pro-Beijing bloc is expected to see new players not from established political parties.
Those hoping to run include at least 10 senior executives from mainland enterprises and at least 32 representatives in the national or provincial legislature or consultative body, according to a count by the Post.
The contest for the new 40-seat Election Committee constituency will see 51 candidates. Some were surprised to see businessman Allan Zeman, former government information coordinator Andrew Fung Wai-kwong and Phoenix TV host Tsang Chin-i among them. Tsang was born and raised in Taiwan and moved to Hong Kong some 30 years ago.
Some new faces have secured the backing of Hong Kong's wealthiest personalities. Richard Li Tzar-kai, son of the city's wealthiest man, tycoon Li Ka-shing, nominated movie investor Johnny Ng Kit-chong, while Sun Hung Kai Properties executive director Adam Kwok Kai-fai gave his support to Kenneth Leung Yuk-wai, chairman of the Hong Kong United Youth Association.
In the functional constituencies, there will be a contest for all 30 seats, an unprecedented outcome. The Post previously reported that those likely to win without a contest were advised by Beijing-friendly proxies to "find someone" to run against them in their sectors.
Surveying the line-up as nominations closed on Friday, Democratic Party leader Lo Kin-hei was not impressed, warning there would be little diversity in the next Legco.
"There might still be different blocs, with some more radical than others, but the lawmakers are unlikely to have their own will and will only toe Beijing's line," he said.
Michael Davis, a former law professor at the University of Hong Kong (HKU), said he was not optimistic that the "patriots" in the new Legco – even if they came with different ideas to change policy or to lobby for causes – would engender representation if things were "engineered from the top down".
They would need to connect with the ground. But he pointed out that in previous direct elections, only about 40 per cent of voters supported the pro-establishment camp. Opposition voters, who formed the majority, were still out in the cold. How the patriots plan to deal with this mass of voters remains unclear.
Voter turnout would be one key indication of just how engaged residents planned to be in the changing political landscape, analysts said.
Disagreeing with Davis, other political observers expected the "patriots-only" legislature to reflect substantial differences among members precisely because they would need to stand out to continue to stay elected, even if by a much smaller base of voters.
The traditional political spectrum of opposition-versus-pro-establishment might have disappeared even in the last term of the legislature after the former boycotted the chamber and will certainly be absent in the new Legco too, political watchers have pointed out.
But a new form of representation is likely to emerge, focusing on different segments of the camp's interests, with the traditional pro-establishment parties having to fight for mindshare.
Political scientist Ivan Choy Chi-keung, of Chinese University, said the new Legco would be defined by lawmakers' positions on livelihood issues, with some inclined towards the underprivileged and others towards the interests of the elite.
"Their take on politics will be highly similar," he said, expecting confrontations to be rare. "There will be hardly any fierce debates and they will move swiftly in scrutinising bills and policies."
He said the revamped system would not necessarily give major parties an upper hand in the legislature. Pro-establishment groups, such as local townsmen's organisations, grass-roots associations or national organisations, would rise to prominence instead, as he said the system did not really rely on party's mobilisation. A lot of candidates running for the 40 seats in the Election Committee were contesting alone without any party support, Choy added.
John Burns, an emeritus professor at HKU's department of politics and public administration, expected that the pro-establishment politicians elected via the geographical constituencies would continue to grill the government to show voters they made a difference. The others with no experience in appealing for public support, such as those in the functional constituencies, he said, might end up trying to critique but "ensure strong support for government policies" as their constituencies tended to be typically more pro-business or conservative. The opposition-leaning functional constituencies in the previous Legco had already been revamped to dilute the influence of the camp.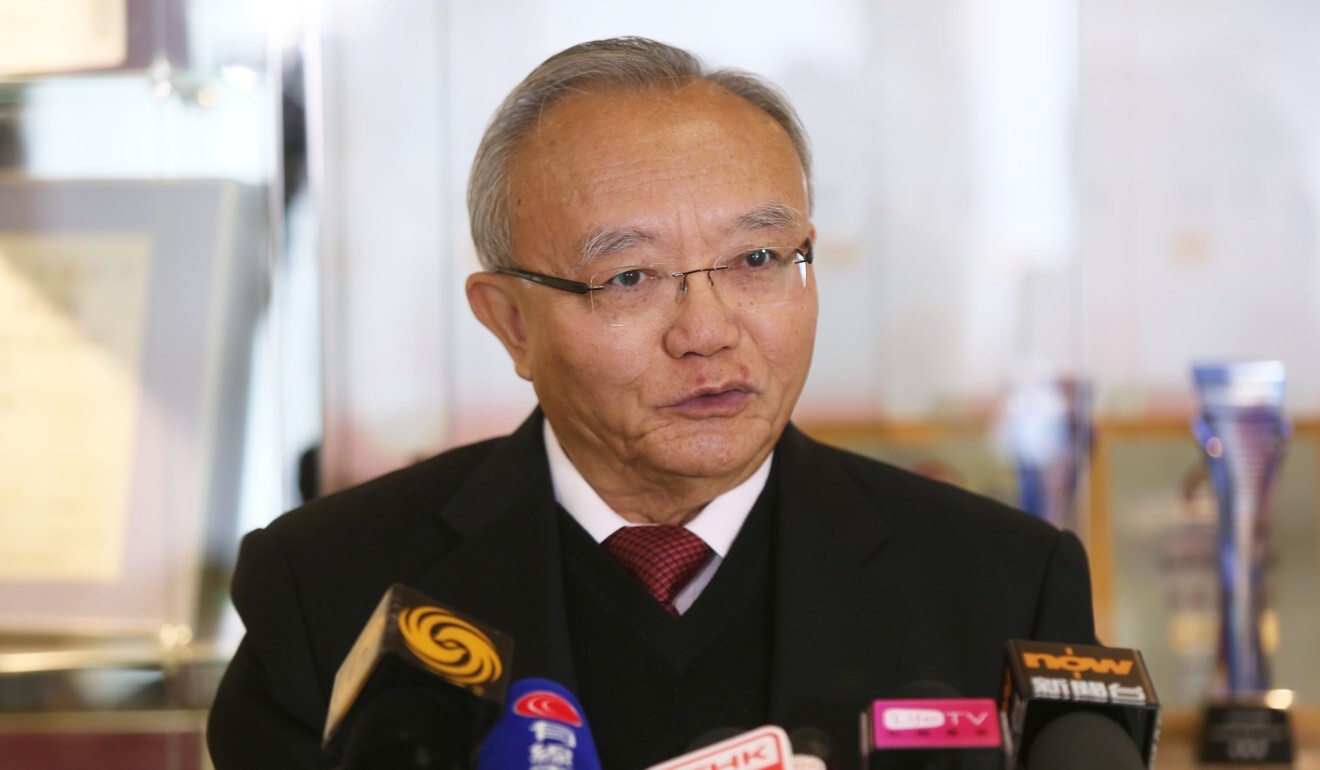 Lau Siu-kai, vice-president of the semi-official Beijing think tank the Chinese Association of Hong Kong and Macau Studies, said the new Legco would be characterised as moderate or reformist, one which might still call for constitutional reforms while strictly following the city's "one country, two systems" principle of governance in the city.
Now that Beijing's electoral overhaul had ended the decades-long confrontation of pro-establishment and opposition blocs, he said, the next important issue was how the "patriots" in Legco could focus on livelihood issues, help the administration regain legitimacy, and address grievances of disgruntled residents.
"They can no longer rely on political struggle to win Beijing's trust," he said. "Now they have to focus on selling their abilities, achievements, track records and networks.
"There is a pressing need for them to prove themselves. If they have past achievements, they will have to show it. If they don't, they will have to demonstrate they have the ability to take part in policy debates to prove their worth."
Additional reporting by Jeffie Lam
Part one of this series looked at the growing prominence of aspiring candidates from mainland Chinese enterprises and the professional classes.