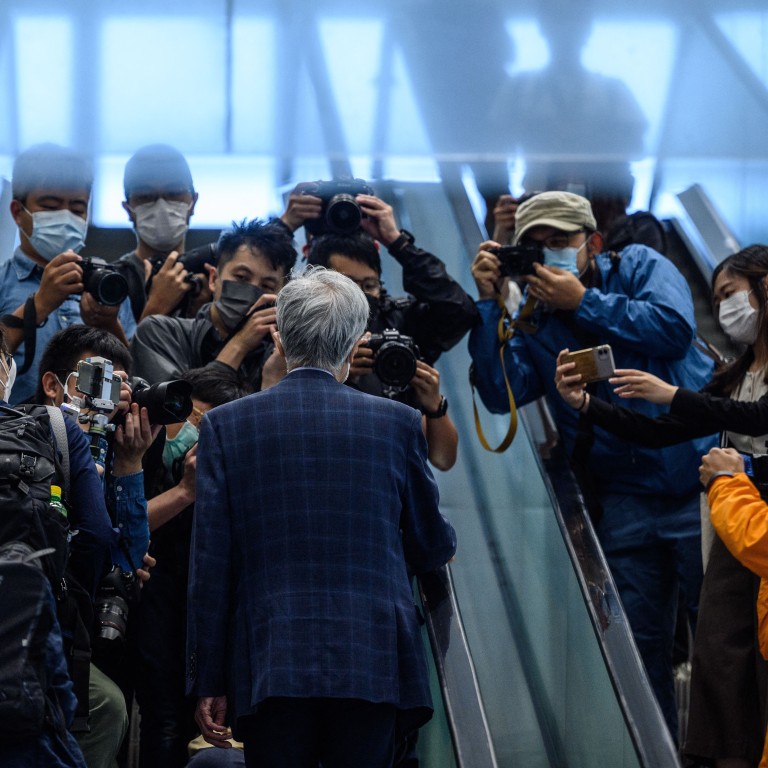 Fake news in Hong Kong: who should serve as arbiter of what is true and false?
Hong Kong signals preference for tackling fake news with industry self-regulation, content removal measures rather than criminal sanctions
Journalists, academics say time would be better served boosting critical thinking among the public, funding delivery of fact-checking services
Veteran journalists and academics have expressed scepticism at a suggestion from the Hong Kong government that it would prefer to use regulatory means to combat "fake news" and turn to criminal sanctions only as a last resort, saying it remains unclear who would determine what constitutes misinformation.
Instead, they suggested, the government should invest in improving the public's media literacy and support civil groups willing to provide fact-checking services.
During a television interview on Wednesday, Chief Secretary John Lee Ka-chiu said he expected the news industry to self-regulate, adding the government was also looking at content removal measures in force overseas for fighting fake information, rather than going down the route of criminalisation.
The Hong Kong government has been studying how other countries formulate policies targeting misinformation, alongside hate speech and doxxing – global trends that became more pronounced in the city during and after the 2019 anti-government protests. The city administration and the pro-establishment camp have blamed fake news and doxxing for fuelling the protests.
Without delving into specifics, Lee said if the news industry was able to regulate itself, then the question to be asked was: "Does society still need regulations from the government?"
But Chinese University of Hong Kong (CUHK) journalism lecturer Grace Leung Lai-kuen argued the matter of self-regulation opened up another can of worms. "Which press body should be deemed as representative of the industry. How does it get chosen?"
The scholar feared regulation would be yet another blow to local media, which she said was already hamstrung by the government's recent move to tighten requirements for accessing public registers on vehicles, businesses and land.
Ronson Chan Long-sing, chairman of the Hong Kong Journalists Association (HKJA), dismissed Lee's suggestion of self-regulation as "laughable", saying he expected the government to require the industry to adopt standards so stringent they would be comparable in any event to criminalisation.
"How far do we have to go to satisfy them so that they won't resort to legislation?" Chan asked.
In Wednesday's interview, Lee alluded to policies adopted by foreign governments for regulating fake content, such as empowering officials to request the removal of bogus material while offering publishers a right of appeal.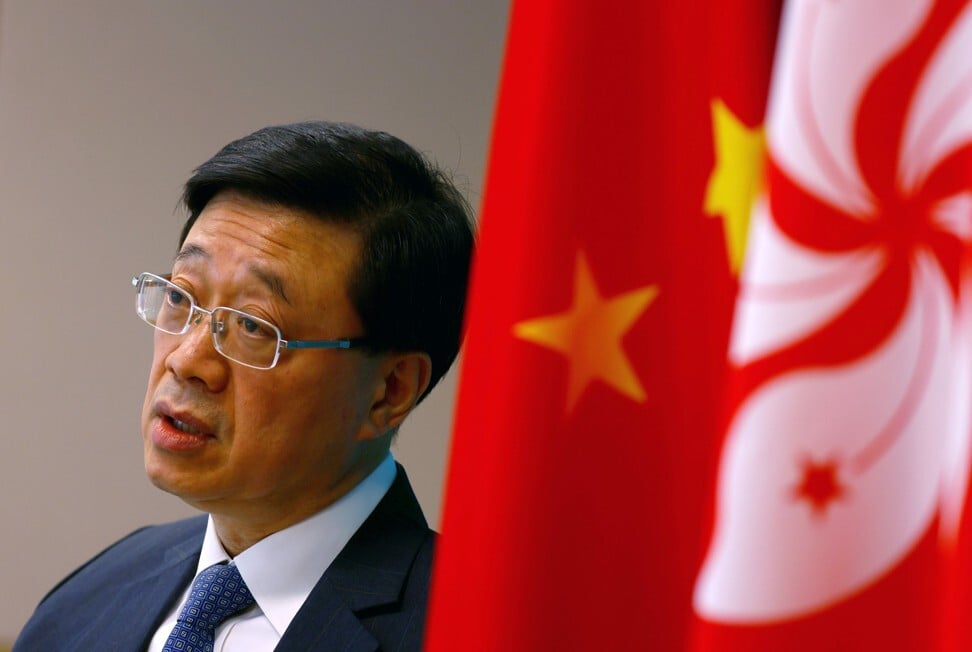 He added some jurisdictions would require content creators to mark certain published material as unverified, while others imposed restrictions only during particular time periods, such as in the run-up to an election.
Leung's colleague Francis Lee Lap-fung, who heads CUHK's school of journalism and communications, said whether through a model of self-regulation or direct enforcement, the same question lingered – who was the arbiter of what constituted the truth?
Quick decisions were also impractical because the process would take time whether undertaken by the executive or the judiciary, he said.
He noted there had been a surge of misinformation during the anti-protests of two years ago, as well as at the start of the Covid-19 pandemic last year, although he said such issues later subsided.
"I would just say that as long as the problem of 'fake news' is not extreme, self-regulation remains the much better option," Francis Lee said.
He added the government should step up education on media literacy, a practice that includes the ability to critically evaluate information, while also calling on officials to fund groups in a position to offer fact-checking.
Assistant journalism professor Rose Luqiu Luwei, from Baptist University, said there were two main approaches adopted overseas – one of content control and the other of increasing public levels of media literacy.
"The US only regulates foreign governments' propaganda and Australia on election information. Authoritarian regimes control content and deploy heavy punishment," she said.
She said Lee's proposal sounded reasonable and suggested the system offered flexibility.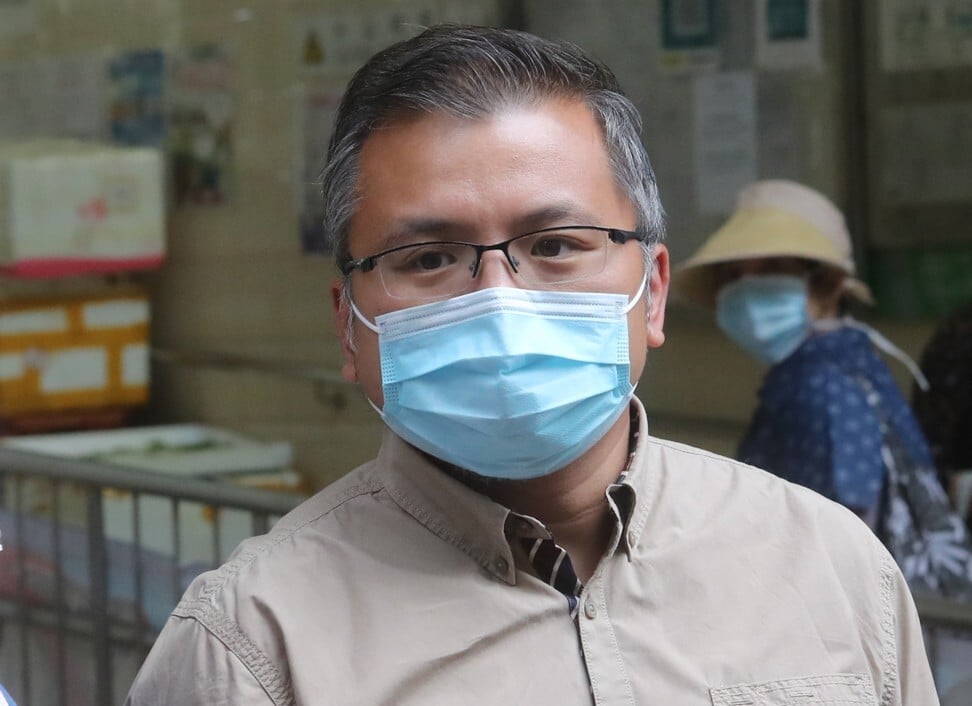 HKJA's Chan urged the government to steer clear of criminalisation.
"It is hard to say who should bear the criminal liability, whether it should be the press organisation, the reporter, or the source of information," said Chan, adding that inaccurate information sometimes originated from government officials commenting anonymously.
Elizabeth Quat, a pro-establishment lawmaker seeking re-election in December's Legislation Council poll, said Lee's approach was the right one for regulating fake news.
But the lawmaker, who has been advocating tighter regulations, said the proposal failed to address misinformation online that was published or circulated by non-media entities or individuals.
"There isn't an industry representative per se to impose the self-regulation," she said.