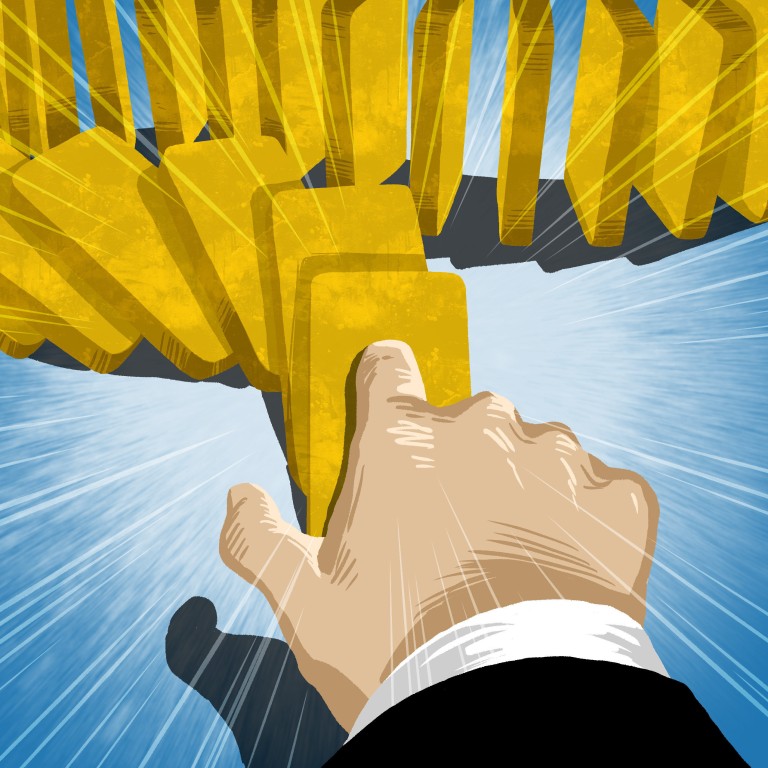 National security law: why have Hong Kong's activist groups fallen like dominoes? Who is to blame and can civil society rebuild itself?
Members from such bodies say risks are too great, referencing fall of major unions accused by state media of foreign collusion or dabbling in politics, as well as the demise of Apple Daily
For now, most have withdrawn to reflect, but observer says their disappearance does not guarantee smooth governance and may instead spawn 'internal resistance'
A
recent strike
by food couriers against delivery giant Foodpanda might not have caught the eye of customers with many other options for meal orders, but for several of the city's rights workers, it was a sign labour activism was not dead.
It was a much-needed reminder of their relevance in the aftermath of the demise of so many activist groups, they said.
Over the past year, it seemed all of the city's opposition-leaning or pro-democracy activist groups had to fold or risk criminal prosecution.
Several such groups told the Post it had not taken them long to spot the signs they had been put on Beijing's radar and were headed for trouble.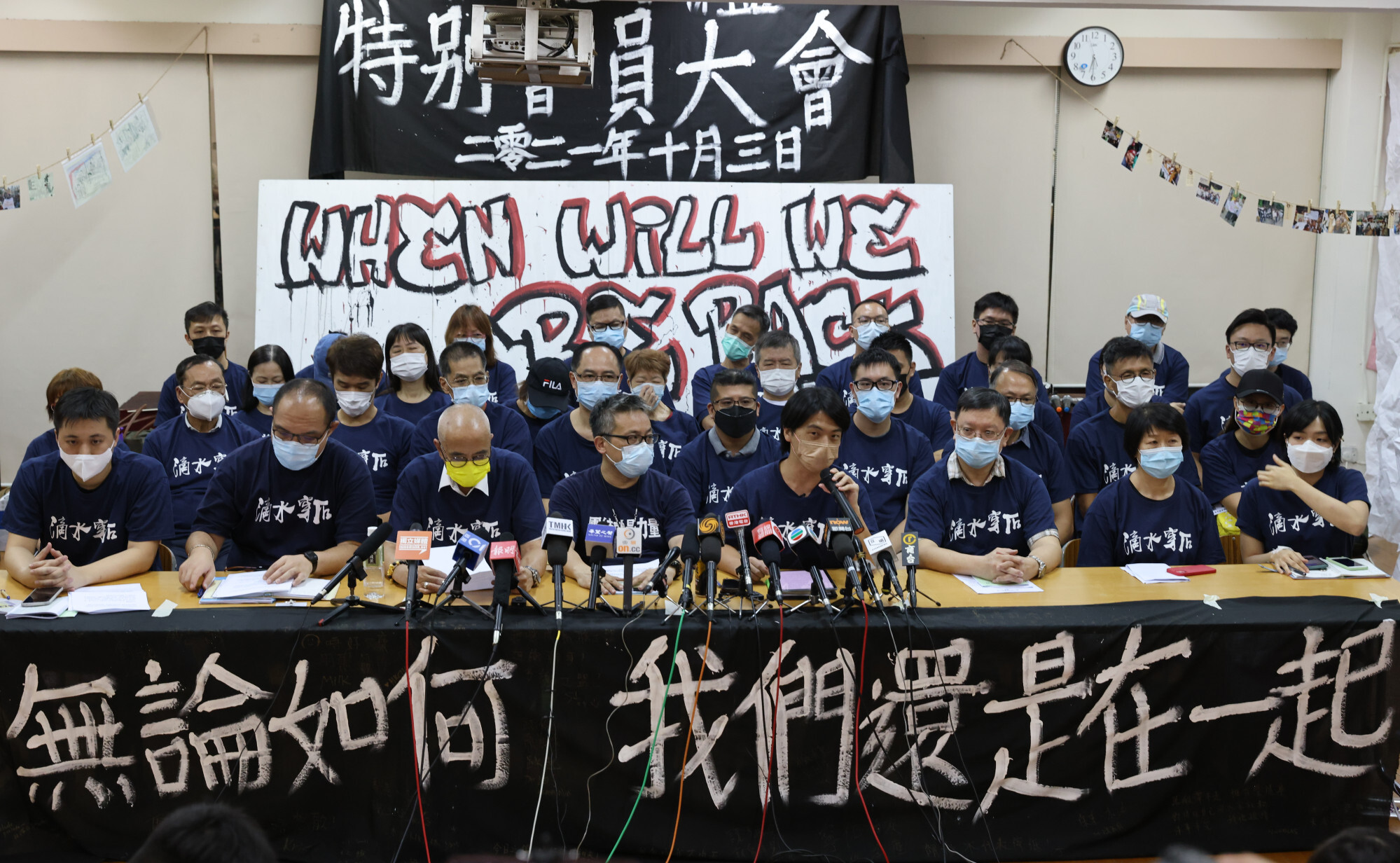 First, the city's pro-Beijing newspapers would unleash attacks accusing them of violating the
national security law
, pointing to past activities, their organisation's goals and links with foreign groups.
Next, local officials would weigh in with warnings – even vague remarks, sometimes – that the authorities could not turn a blind eye to any acts jeopardising national security.
Finally, the "middlemen" would show up. Claiming to have received a message from Beijing, these individuals with links to mainland Chinese officials would deliver advice or directions too hard to ignore.
"They told our leadership that if they refused to resign, those around them – their family members or comrades – would suffer," said an insider from a group that disbanded this year.
"It was definitely not a friendly reminder but a warning. People may have been prepared to expect to go to jail themselves, but the last thing they wished was to drag others into this. It made them live in fear every day."
The source added that it was also too eerie that some pro-Beijing media appeared to have got hold of internal information – such as meeting times and venues. Such actions made the group's leadership question the confidentiality of its communications.
More than 50 activist groups, trade unions and political parties have disbanded this year, in the wake of the national security law imposed by Beijing on Hong Kong in June 2020, banning acts of secession, subversion, terrorism and collusion with foreign forces.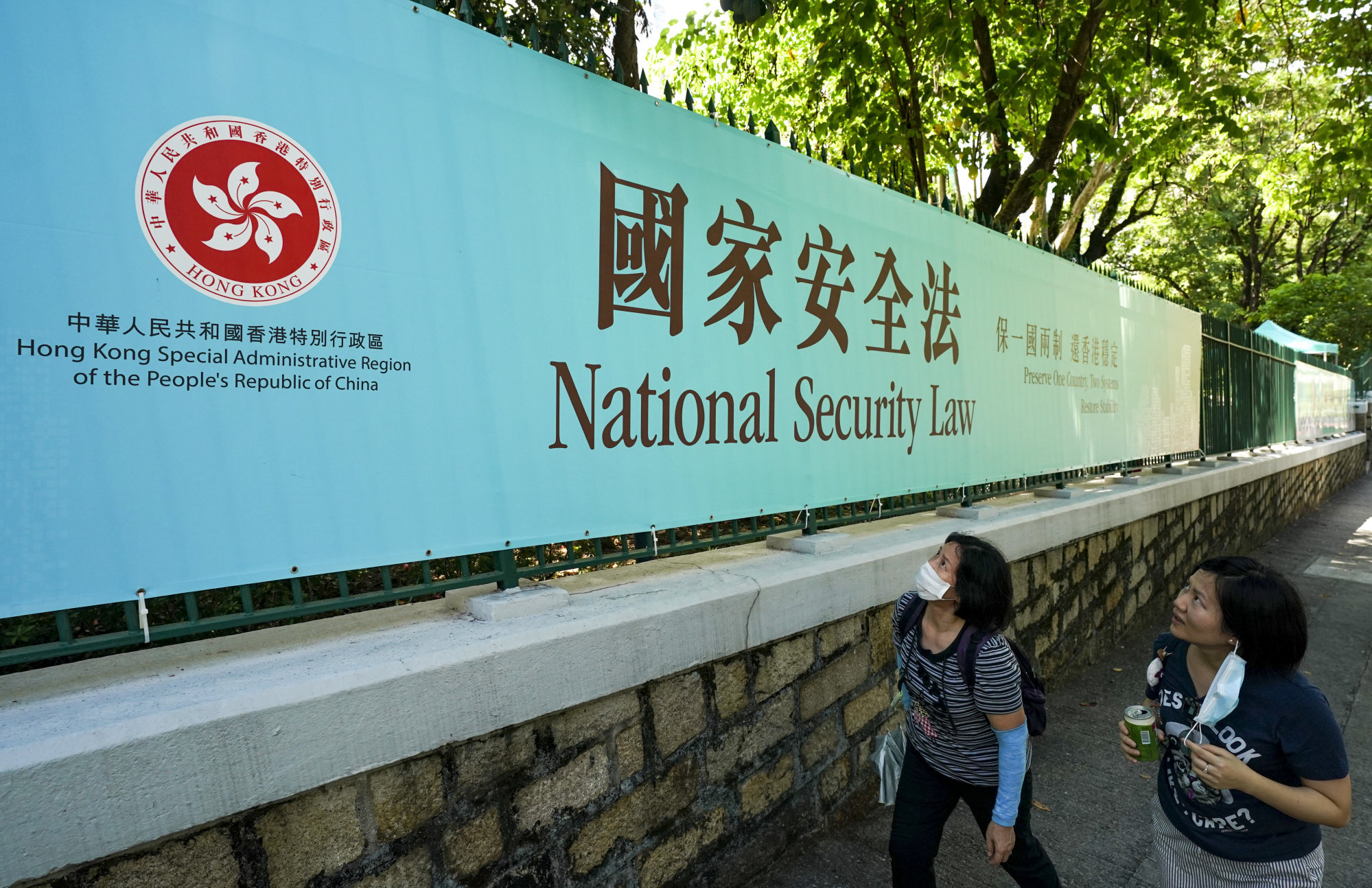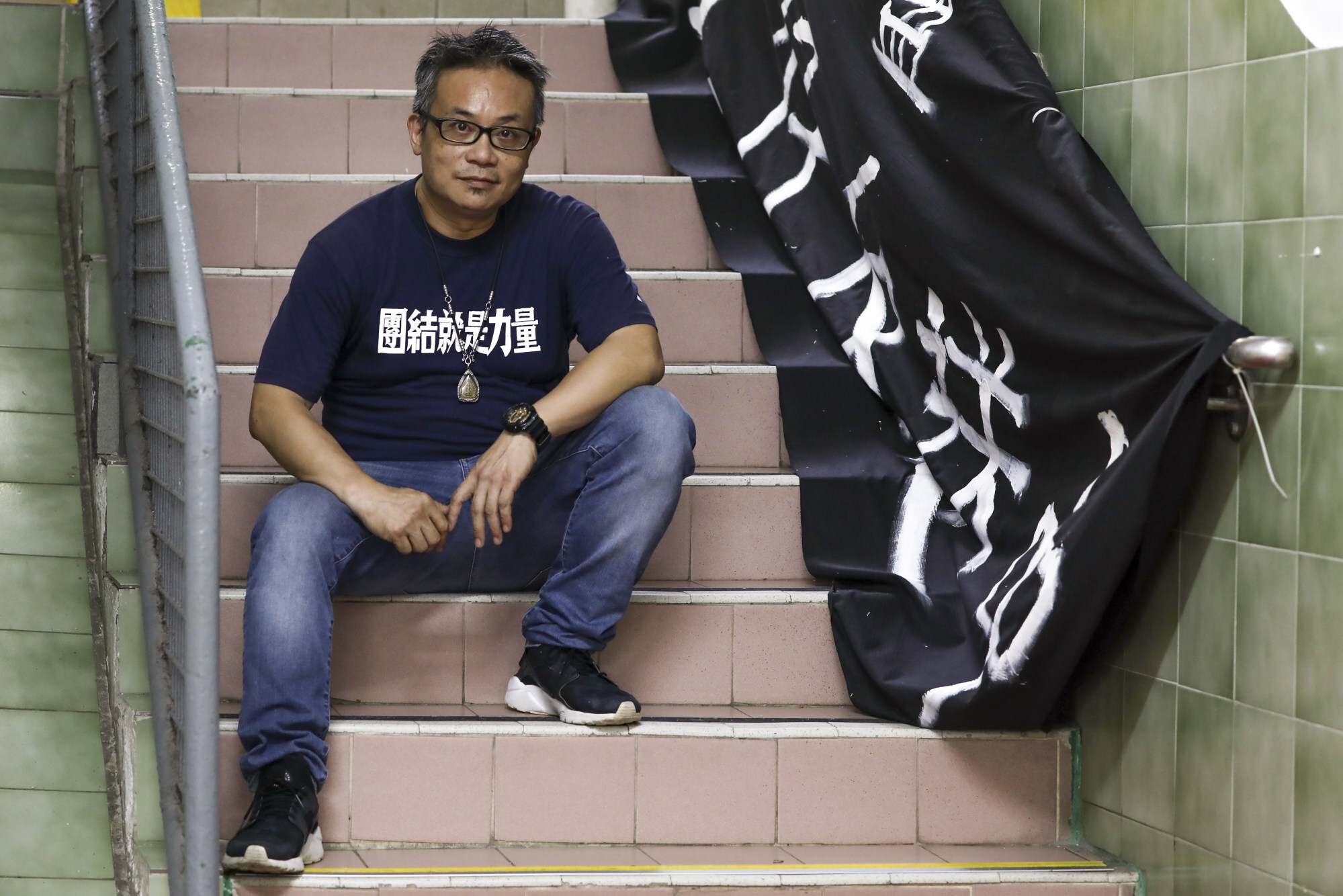 Several others have also fallen like dominoes, including trade-based concern bodies and community groups which mushroomed following the 2014
Occupy protests
that shut down parts of the city for 79 days.
"We had really hoped to carry on," said Joe Wong Nai-yuen, chairman of the CTU which voted to disband last month. "But when our members started believing their personal safety was affected, we had no choice but to reassess how much political risk we could take."
Different paths, same fate
Wong said he endured two sleepless nights before visiting secretary general Lee Cheuk-yan and former chairwoman Carol Ng Man-yee in jail to tell them that the CTU, founded in 1990, would be no more.
Lee, a former lawmaker and the face of the confederation, is in jail for his role in the 2019
anti-government protests
, while Ng has been charged with subversion for taking part in an unofficial primary election last year to shortlist opposition candidates for the Legislative Council election.
"I kept saying 'sorry'," Wong recalled. "Both of them comforted me, but I know the decision to disband also breaks their hearts."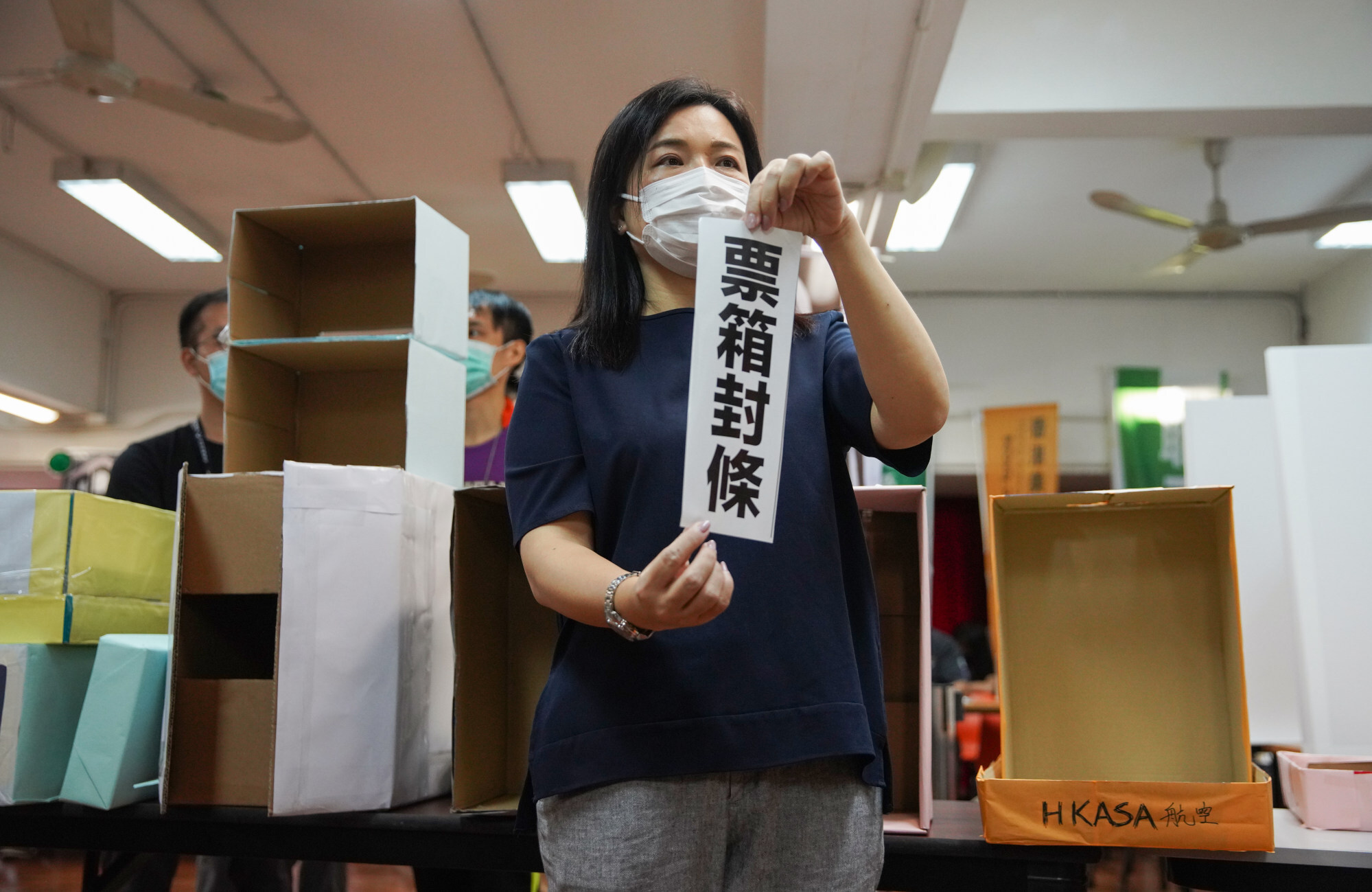 Wong, a 50-year-old cleaning foreman who took the helm of the confederation in March after Ng was remanded, said it was painful for him to float the idea of dissolving when the board met in September, as many members still believed they had done nothing wrong.
But the signs of trouble had been too hard to ignore by then. Pro-Beijing newspapers Ta Kung Pao and Wen Wei Po accused the CTU of colluding with foreign forces by receiving their funds, slamming the group for advocating general strikes and encouraging workers to start new trade unions to seek more democracy during the 2019 unrest.
The CTU denied the accusation of collusion, saying it worked with a centre under the American Federation of Labour and Congress of Industrial Organisations on specific projects related to labour rights, not politics, and that had ended before the national security law was implemented.
The group also argued it was only normal to work with the International Trade Union Confederation, the largest labour alliance in the world.
But a source said the confederation's leadership saw the writing on the wall when the PTU and the alliance folded in quick succession, despite having responded in different ways. The PTU had tried to be cooperative at first while the alliance sought to resist being closed down, but in the end both collapsed.
On July 31, state media Xinhua and People's Daily targeted the opposition-leaning teachers' union in commentaries condemning it as a "malignant tumour" that had to be excised for its leading role in the 2019 social unrest.
They accused the union of engaging in "anti-China and anti-Hong Kong activities", saying it had become a full-fledged political organisation by causing politics to "infiltrate campuses and lead students to riot".
Hours after the commentaries emerged, Hong Kong's Education Bureau announced it was severing ties with the union.
In the days that followed, the PTU took several desperate steps to prevent the worst from coming to pass.
It pledged to refocus on professional and welfare efforts, vowed to quit the CTU and sever ties with Education International, a Brussels-based federation, and even announced a new working group to raise awareness of Chinese history and culture among teachers and pupils. As a last resort, the entire leadership was prepared to resign.
Beijing was not impressed. A source said the middlemen who showed up – including close contacts of mainland officials – made it plain these moves were useless and the group's only choice was to "cease to exist".
Just 11 days after the state organs' damning reports, the 47-year-old union founded by late Hong Kong democracy icon Szeto Wah announced it was disbanding.
"The union realised there was no way it could reverse its fate," the source said.
The alliance was next to find itself accused of violating the national security law because one of its operational goals was to "end the one-party dictatorship". Police accused it of acting as a "foreign agent" and in late August demanded information about its members, finances and activities.
It refused to comply, with vice-chairwoman Chow Hang-tung questioning the legality of the police action and demanding that the force back up the claim of collusion.
Chow and three other core leaders of the alliance were arrested for refusing to cooperate in the probe and police raided the group's Tiananmen Square museum, which has since shut down.
Chow, chairman Lee Cheuk-yan – the CTU secretary general – and former vice-chairman Albert Ho Chun-yan were
charged with inciting subversion
against state power.
On September 25, the alliance took a vote and decided to fold.
Joe Wong said: "It appears that the room in Hong Kong's civil society has shrunk so much that any organisation with slightly more influence will have to disappear, as the regime wants to break them all down."
The Apple factor
Two months after the teachers' union decided to disband, two sources remained adamant it did nothing wrong.
Although the union did urge teachers to skip classes during the 2019 unrest, it denied the Beijing media accusations that it had incited students to break the law. It said it never urged students to take part in demonstrations, and was opposed to the notion of Hong Kong independence.
Why, then, did it cave in so swiftly in September? The PTU sources pointed to the "Apple factor".
They were referring to the 26-year-old Apple Daily newspaper, which was accused of breaching the national security law by running numerous articles calling for foreign sanctions on Hong Kong.
Founded by media tycoon
Jimmy Lai Chee-ying
, its
final edition
appeared on June 24 – less than a week after national security police arrested five senior editorial executives, raided the newsroom and froze HK$18 million (US$2.3 million) worth of assets of three affiliated companies.
As a result, the company said it was unable to pay the salaries of about 1,300 employees.
When police arrested the paper's lead editorial writer, the company decided to shut down the paper.
Founder Lai is serving a 20-month sentence for his part in unauthorised demonstrations in 2019, and also faces charges of collusion with foreign forces and conspiracy.
The PTU sources said the last thing their leadership wanted was to suffer the same fate as Apple Daily, given the union's enormous financial assets and its staff size, of around 200 employees.
The union had an annual turnover of HK$300 million, owned several properties, sold insurance and ran two large supermarkets in Mong Kok and Causeway Bay selling groceries, home appliances and stationery to members at a discount.
One of the sources said the union's decision to disband was hastened by hints of more pressure to come.
"Some business partners informed us that they were under pressure to end their partnership with us," said the source.
The union leadership agreed it was better to shut down and protect its financial reserves to run its businesses, pay employees and share the money with members.
Lau Siu-kai, vice-president of the semi-official think tank the Chinese Association of Hong Kong and Macau Studies, suggested that not all the groups that folded this year needed to shut down.
He said several mainland officials had told him they had no intention of wiping out groups other than those named and shamed by state media or the authorities.
"Beijing is fine with smaller groups as long as they no longer engage in any acts that 'oppose China and disrupt Hong Kong'," he said. "But probably a lot of these groups felt threatened by developments and decided to dissolve as they foresaw there was little room for them to play in the future anyway."
Many trade-based groups which have emerged in recent years were formed by middle-class professionals, who were not prepared to "pay a huge cost" for their advocacy, he added.
A dampened civil society
Not every group that folded disbanded out of fear.
Former Labour Party chairwoman Suzanne Wu Sui-shan co-founded Community March, an advocacy group based in Yau Tsim Mong district, in 2017, three years after the Occupy protests.
The group had hoped to strengthen civil society, which was then struggling to recover its footing after the Occupy movement's failure to get Beijing to budge on universal suffrage for Hong Kong.
Her group's grass-roots efforts worked when Wu and four core members won in November 2019's district council election, when opposition candidates scored a landslide victory riding on the momentum of the anti-government protests that year.
Community March disbanded in September, after three of its district councillors resigned ahead of a government bid to weed out "unpatriotic" office holders through a new oath-taking requirement. Wu and the remaining councillor, Chu Kong-wai, subsequently lost their seats.
A former CTU organiser, Wu said the series of disbandments had dealt a blow to the city's civil society movement.
"It takes only seconds to destroy, but forever to repair," she said. "The frustration Hongkongers have right now is not triggered by what they have lost but the fact that they do not know what can be done in future."
Law professor Eva Pils, of King's College London, who studies authoritarian regimes and the practice of legal and political resistance, said the Hong Kong authorities' attempts to "make life so hard" for some groups had created a chilling effect in civil society, producing fear well beyond their immediate targets.
But she said the disappearance of prominent groups did not guarantee smooth governance ahead. Furthermore, the "internal resistance" seen in Europe at different times in history – where swathes of people did not approve of government action, but kept the discontentment to themselves – could grow in Hong Kong too and surface some day.
"There are plenty of people who potentially have an opposing mindset," she said. "In some ways, this repression of civil society can also lead to a more conscious political resistance to the system."
For now, Hong Kong's activists and unionists have withdrawn to reflect, with some saying it was pointless to clash with authorities given the high price to pay.
Wu, 41, who spent two years between 2007 and 2009 advocating for labour rights in mainland China, said the current atmosphere in Hong Kong reminded her of her days across the border.
"You have to be extremely careful with every step you take, and start over again every time when authorities turn over your effort," she recalled.
She said she had no idea how to sustain the cause, but was in no rush.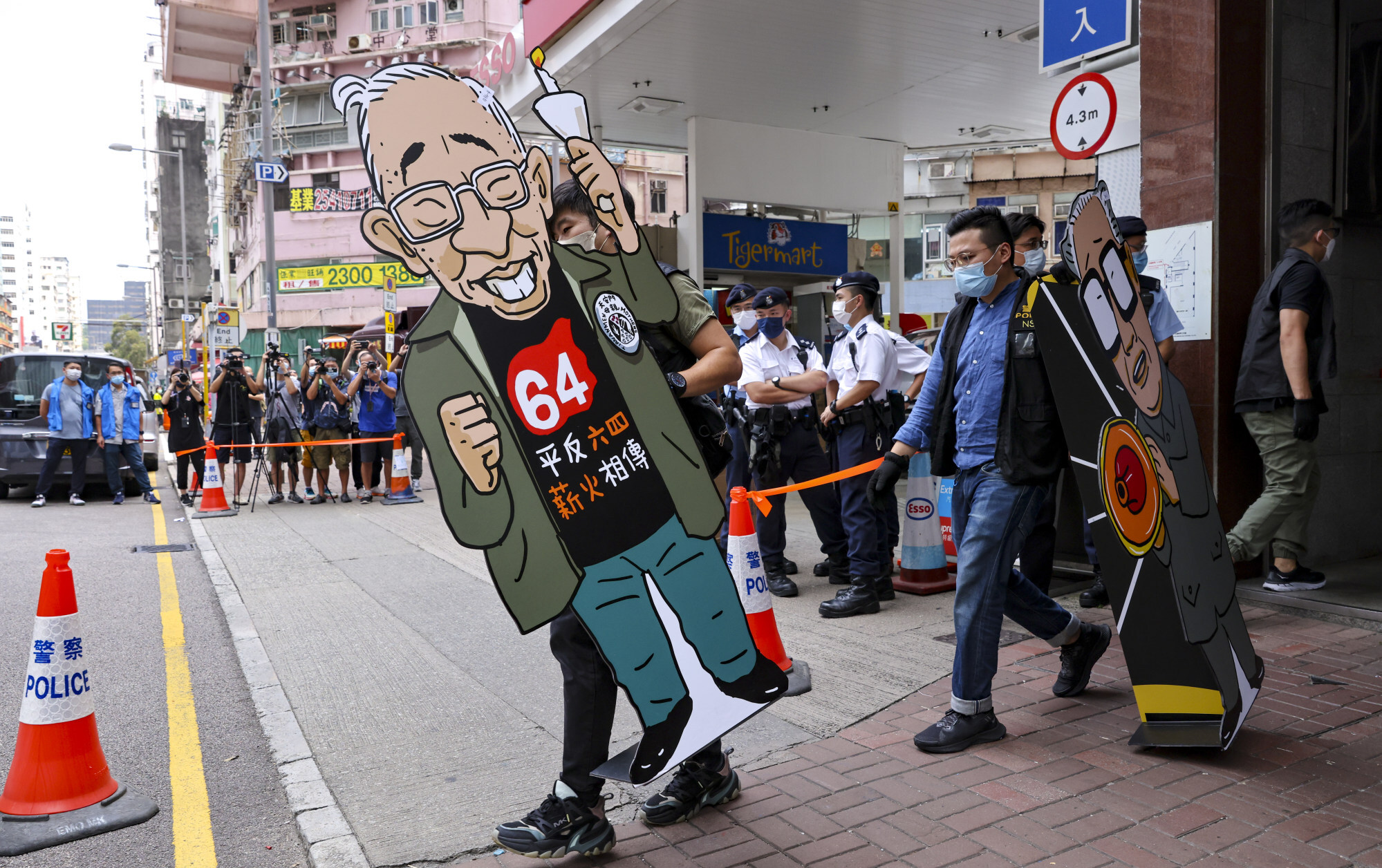 "I did not feel too sad regarding the dissolution of the CTU because I don't think that marks the end of everything. You just need to take a step back and find your new role," she said.
Elizabeth Tang Yin-ngor, the confederation's former chief executive and the wife of jailed Lee Cheuk-yan, agreed, saying the crackdown did not undo their decades of work.
"We have experienced various forms of struggles and protests – big and small – over the past 30 years. The seeds have already been planted in workers' hearts," she said, adding that unionism was not over yet in Hong Kong.
This was why the strike by some 300 food couriers against Foodpanda for fairer pay was a morale booster to some activists, who had feared civil society or labour movements no longer had a role in the city.
Tang, who had been targeted by pro-Beijing newspapers which accused her of colluding with foreign forces, said Hongkongers needed to overcome fear.
"I thought those articles were just compositions that could be laughed away, but they have successfully created a chilling effect," she said.
Tang said while she understood the CTU members' decision to disband as they were eager to protect one another, there had been moments when she wondered if they had played into the hands of the authorities.
"Many of us tend to keep the information and concerns we have to ourselves as we do not want to spread fear or worry that it would lead to more persecution should we say it out loud. But the more we keep it to ourselves, the more anxiety it will create and the less we know how to face the situation," she said.
"Eventually we have to learn to overcome fear, or else it will become their invincible weapon."