Hong Kong election: new lawmakers seek to regain voters' trust, but infighting exposes gaps in pro-Beijing group's unity
20 new members of Legislative Council also call on Carrie Lam to boost daily quotas for quarantine-free travel to mainland China
Record low turnout cast a shadow over Sunday's poll, which was first under new 'patriots-only' system
A group of new lawmakers have identified boosting voter enthusiasm in Hong Kong's next general poll as an important task during their four-year term, after record low turnout cast a shadow over Sunday's election.
The 20 newly minted members of the Legislative Council directly returned in 10 geographical constituencies also called on Chief Executive Carrie Lam Cheng Yuet-ngor, who was in Beijing for her annual duty visit, to boost daily quotas for quarantine-free travel to mainland China to help residents with urgent family needs.
Only 30.2 per cent of voters bothered to cast their ballots as Hong Kong's pro-establishment bloc took all but one seat in the first citywide election after Beijing's "patriots-only" overhaul of the political system.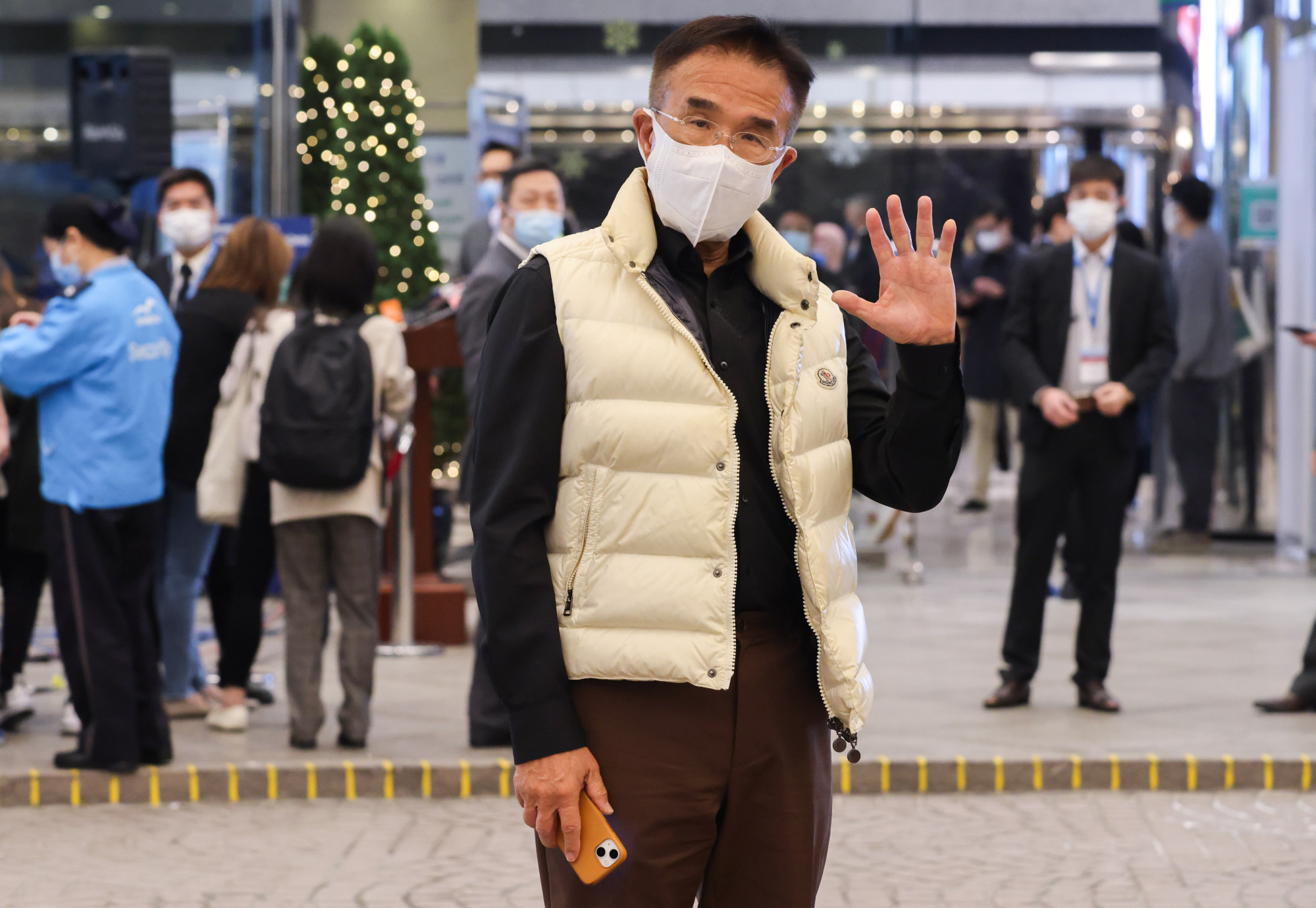 All 11 centrist or moderate candidates vying for a directly elected seat were defeated by a wide margin.
On Wednesday, several of the newly elected lawmakers dismissed Lam's controversial comments over low turnout being an indicator of good governance.
Roundtable lawmaker Michael Tien Puk-sun said that "supervising the government" was the most important thing.
"We won't always support the government, but will stand firm and propose substantial solutions to some issues," he said. "This will help boost the voter turnout four years later. It might not hit a record high, but a rise will be an indication of what we have achieved in this term."
Gary Zhang Xinyu, an engineer who won a seat in the New Territories North constituency, echoed that sentiment.
"Boosting the turnout is a responsibility of politicians. I hope to work with colleagues to regain trust and recognition in the next election," said Zhang, of the New Prospect of Hong Kong, a new party founded by a group of mostly mainland-born Hongkongers.
Up to 1,559 votes, or 5.3 per cent of the total votes he got, were from mainland-based Hongkongers who cast their ballot papers at the three border polling stations under a new arrangement introduced by the government amid the coronavirus pandemic – outnumbering the votes received by other pro-Beijing candidates, including prominent incumbents.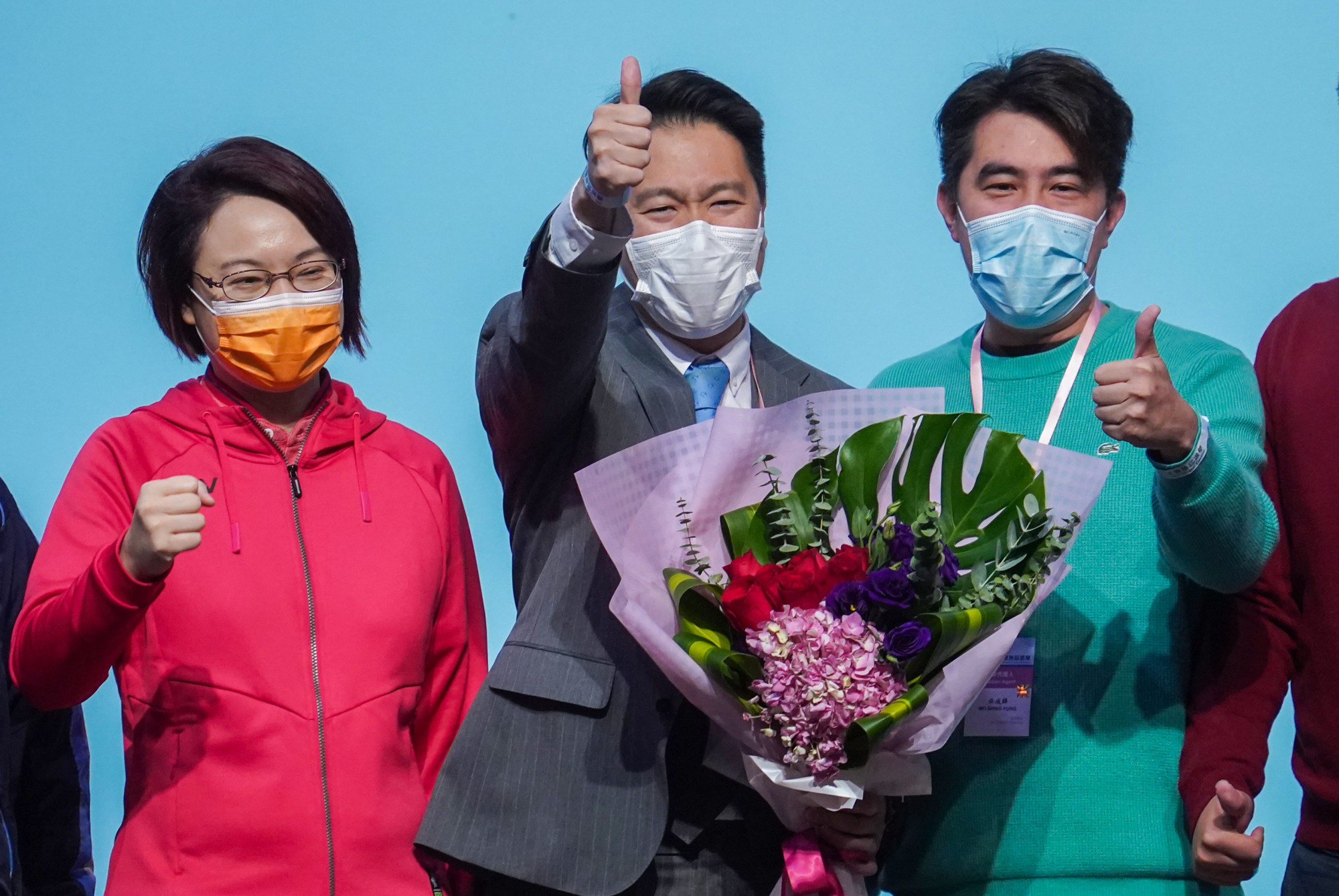 But Regina Ip Lau Suk-yee, who won in Hong Kong Island West, said high turnout might not be "necessarily good" if politicians had to provoke people's emotions to boost voter enthusiasm.
The group made their remarks during an unprecedented gathering, where all 20 winners returned via the geographical constituencies met the press together.
Although an insider said the last-minute arrangement had come at the request of Beijing's liaison office in the city to "demonstrate the unity of lawmakers", the infighting within the camp was evident when Tien launched a veiled attack against his election rival, Holden Chow Ho-ding, for his campaign tactics.
"A so-called ally, who already got hold of iron votes from the party, is bound to win with the highest vote. But in order to become 'the king of votes', he [Chow] still took part in mudslinging and adopted label-bandying tactics," Tien said, without naming the Democratic Alliance for the Betterment and Progress of Hong Kong (DAB) member.
"I am not sure if this is the healthy competition Beijing expected."
In a previous election debate, Chow had called Tien, a former member of the Liberal Party and New People's Party, "a snitch" and a "fence-sitter". He later apologised to Tien for his remarks.
Meanwhile, DAB's chairwoman Starry Lee Wai-king, who was dubbed "queen of votes" after capturing 95,976 ballots in Kowloon Central, joined her colleagues in calling on Lam to convey residents' demand to resume quarantine-free travel across the border to the nation's leaders.
"More than 500,000 residents signed up for the new Covid-19 health code. If the daily quota is just 1,000, some may have to wait for more than one year. We request the chief executive to deal with this during her duty visit," she said, adding that a certain number of passes should be allocated to residents with urgent family needs.
Lam met President Xi Jinping and Premier Li Keqiang in Beijing on Wednesday, three months ahead of the March 27 leadership election.