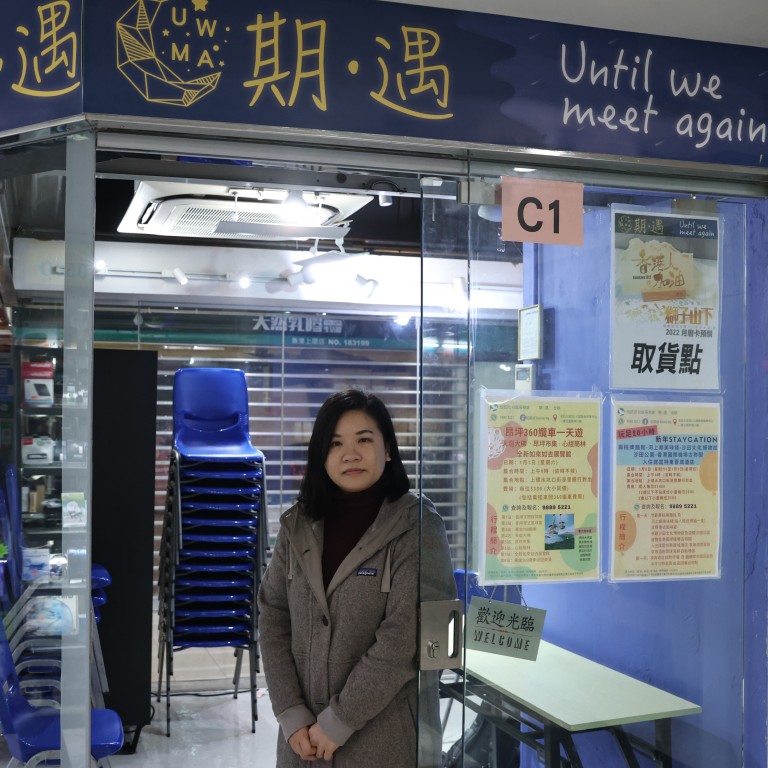 Former Hong Kong district councillors struggle to find jobs, some start businesses 'to keep in touch with community'
Hope and despair as opposition politicians start rebuilding their lives after leaving council jobs
Some claim prospective employers won't hire them because of their past in opposition politics
Tucked away in a busy shopping centre in Sheung Wan, amid the bright lights of electronic shops and nail bars, is a new store called "Until We Meet Again".
Its main attraction is a large 24-hour vending machine selling spicy pork snacks and ginger tea from Taiwan, and hand sanitiser.
The shop was opened last week by former district councillor Bonnie Ng Hoi-yan, 37, joining more than 260 of her colleagues in the opposition who resigned or were ousted over the summer.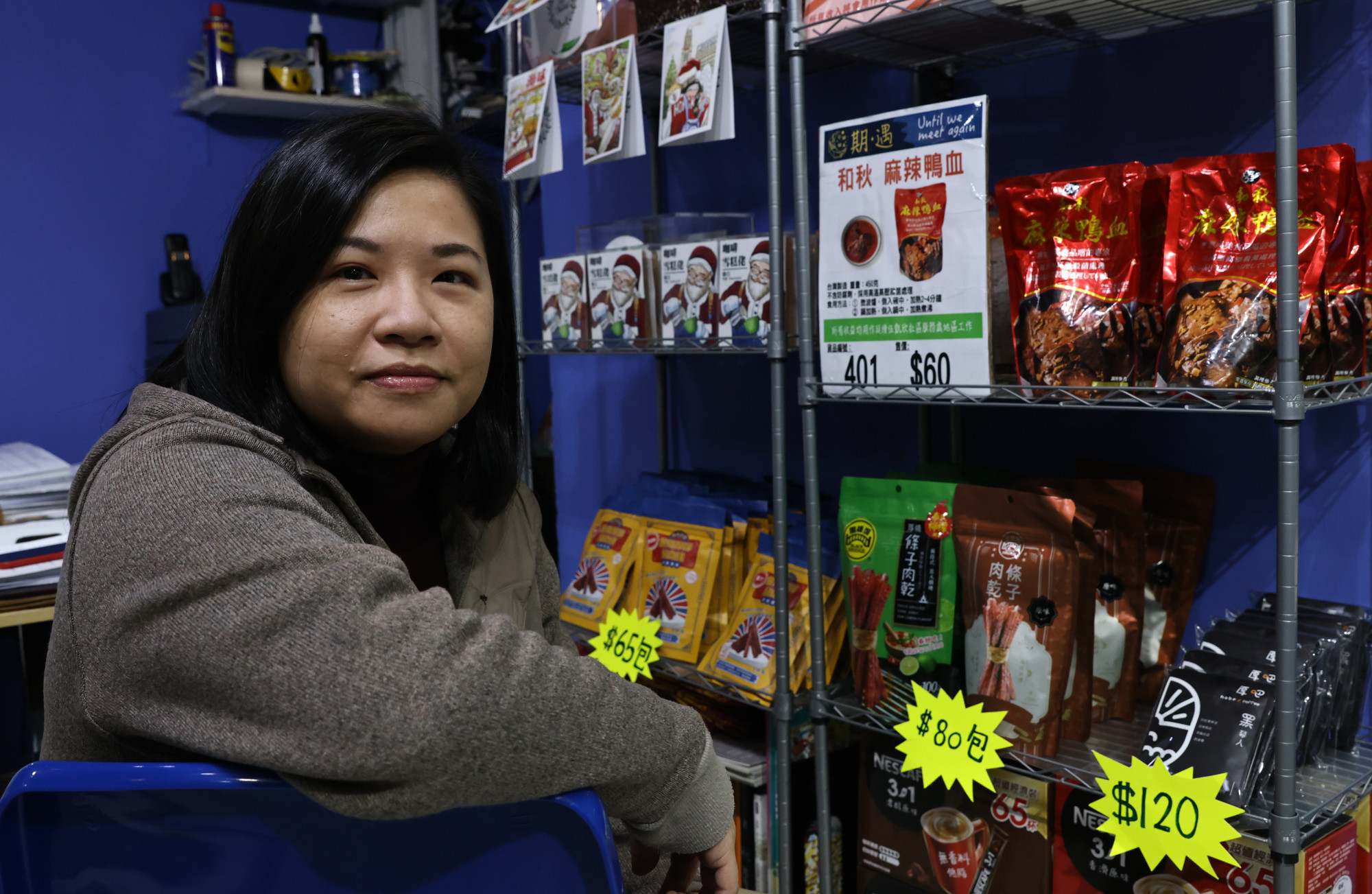 The former member of the Central and Western district council said the shop occupied her old office and was a way for her to continue serving residents.
"Although I'm not a district councillor, I'll still try my best to serve them," she said.
Several opposition politicians who resigned their council positions rather than take an oath pledging allegiance to the
Basic Law
, the city's mini-constitution, and the Special Administrative Region, have started new jobs in totally different fields.
While many, like Ng, have gone into business, others have struggled to find work because of their political backgrounds.
One former councillor who preferred to remain anonymous told the Post that some organisations and large NGOs had told his colleagues unofficially that they could not be employed because of their past in politics.
Those who tried to get professional jobs, as teachers or accountants, for example, also found it hard to secure employment, he added.
Their fortunes have changed drastically from November 2019, when the opposition camp
swept control
of 17 out of 18 district councils in elections held at the height of that year's anti-government protests.
After Beijing imposed a
national security law
in June last year, banning acts of subversion, secession, terrorism and collusion with foreign forces, several opposition leaders, including some district councillors, were arrested.
Beijing subsequently overhauled the city's electoral system to ensure that only "patriots" run the city, with a stringent new
vetting system
for all election hopefuls.
In May this year, a new law required district councillors to take an oath of allegiance, a move widely seen as heralding the mass disqualification of those from the opposition.
The new law aligned the city's legislation with Article 6 of the national security law, which requires any resident "who stands for election or assumes public office" to swear to uphold the Basic Law and pledge allegiance to the city.
In July, government sources told several media outlets that disqualified district councillors might be made to repay every dollar of salary and operating allowances received since taking office – as much as HK$2 million (US$257,500) per person.
That prompted more than 210 councillors to resign, with many citing bankruptcy fears or investigations against them under the national security law. Others fled Hong Kong.
Another 49 were ousted after the government deemed their oaths of allegiance to be "invalid".
In October, former Kowloon City district councillor Tony Kwok Tin-lap, the first to be stripped of his seat, was asked to
return more than HK$110,000
in allowances and expense payments.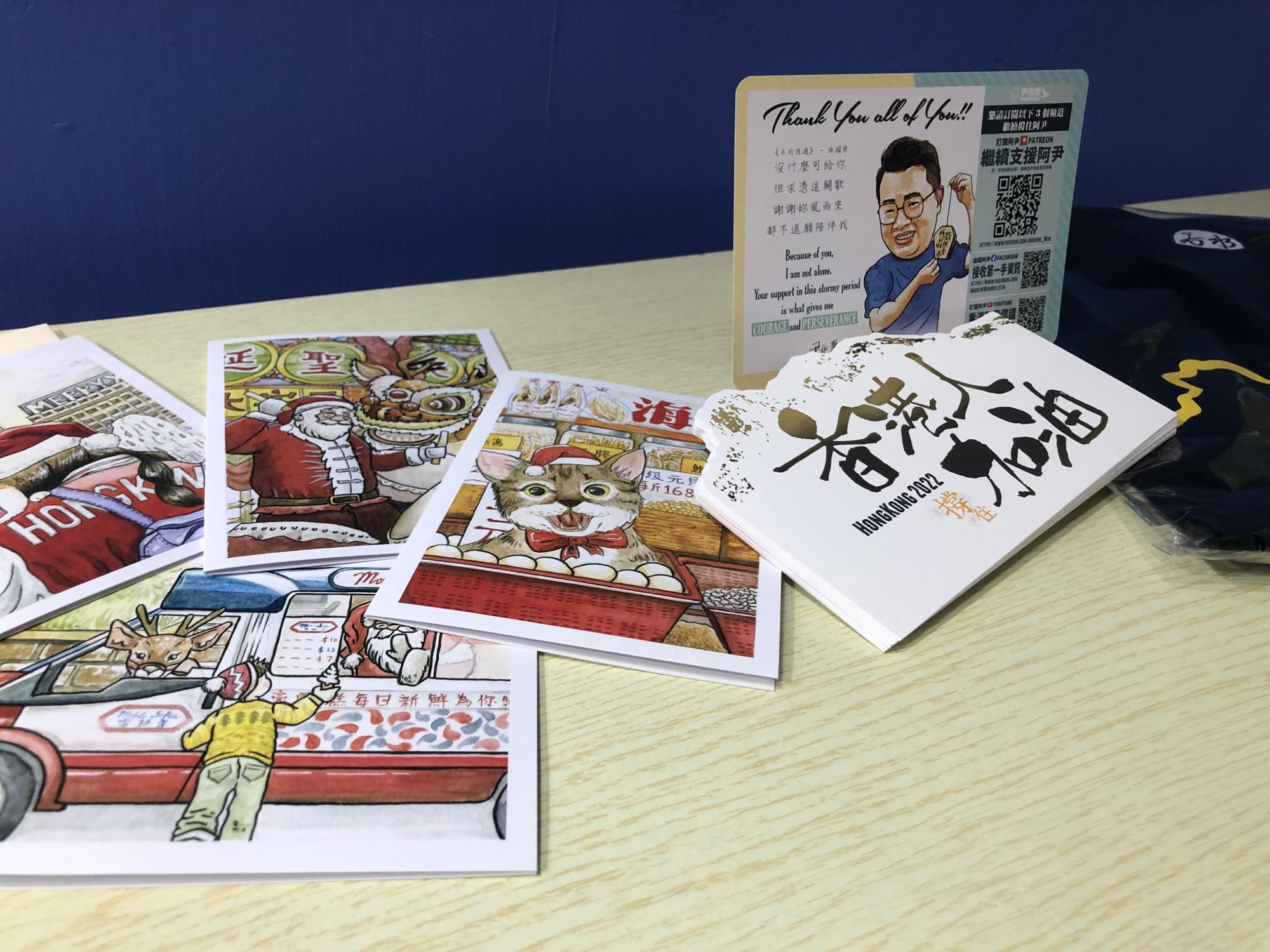 Former councillor Bonnie Ng recalled that after she resigned, she felt like she had broken her promise to residents by failing to fulfil her four-year term.
With her office lease not due to run out until next year, she decided to open a shop instead, with a friend in Taiwan offering to source the snacks to sell for HK$50 (US$6) to HK$80.
So far, she has covered the HK$20,000 monthly operating expenses with subsidies from the Democratic Party and out of her own pocket.
On sale at the shop are Christmas cards and 2022 calendars designed by her jailed party colleagues, former lawmakers Wu Chi-wai, Andrew Wan Siu-kin and Lam Cheuk-ting, all facing national security charges relating to an unofficial primary election held last year to shortlist candidates for the Legislative Council election.
The proceeds from the sales of these items, priced at HK$100 to HK$280, will go towards their legal expenses.
"This is the only way I can show some support to them. It is all I can do," she said.
Former district councillors Siu Tak-kin and Yeung Yuk were among a group who started a Japanese rice wine business called "Hong Kong People's Sake". It sells their own brand of sake, with the outline of Lion's Rock – a symbol of democracy in the city – on its label.
They wanted to raise money to support other ex-councillors still hoping to serve the community, and help jailed protesters continue their studies behind bars.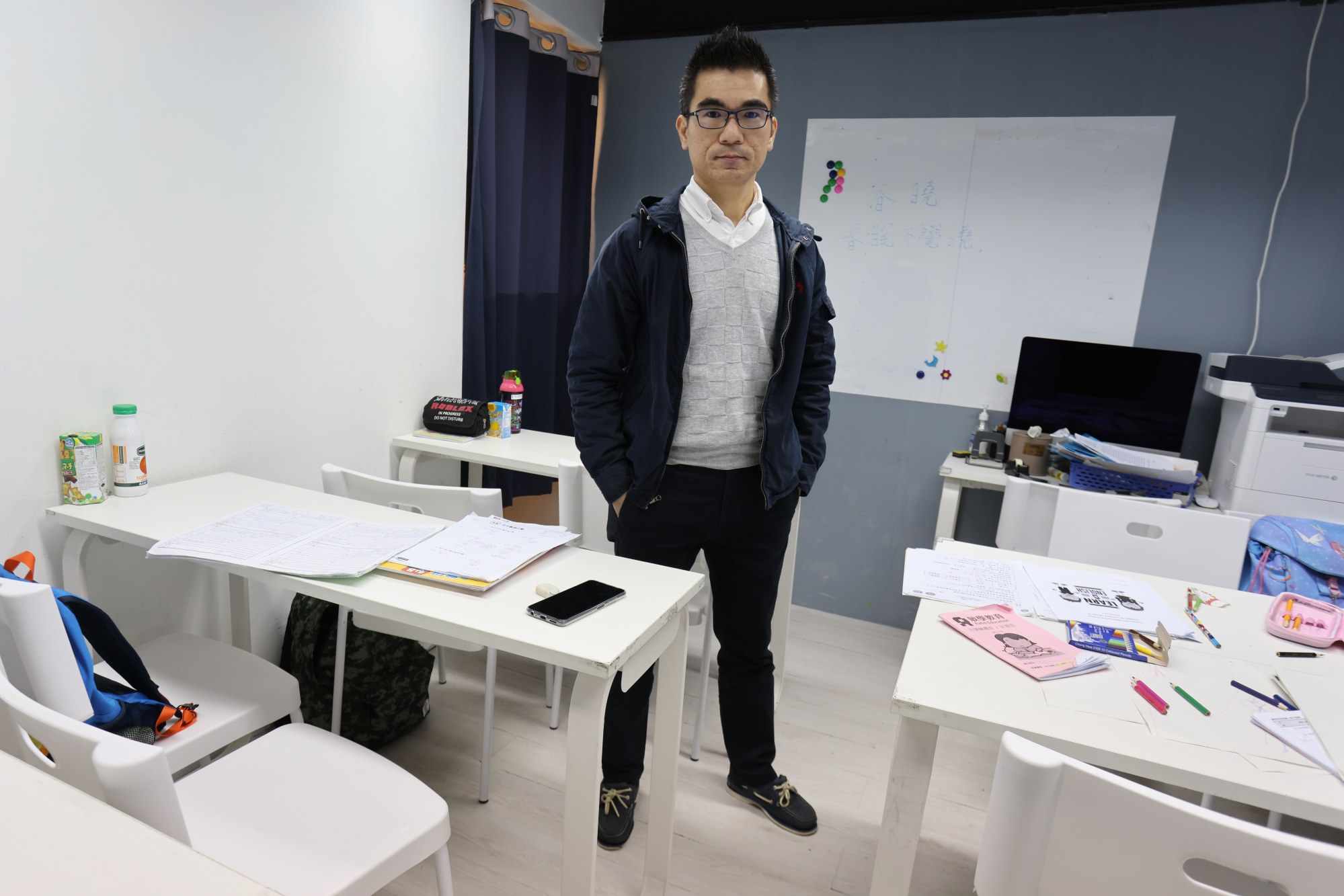 Former councillors Kevin Tsui Yuen-wa, 41, Chan Ping-yeung, 37, and Janice Chan Yan-yi, 32, all from the Democratic Party, opened a tutorial centre for primary school students in Aberdeen in September.
A councillor for more than 13 years, Tsui said that at first he did not want to resign but gave in when his wife and parents told him they were worried he might be arrested and forced to repay his wages.
Recalling the day he resigned, he said: "I felt hopeless. I felt it was probably the end of my political life."
He had previously worked for Yeung Sum, former vice-chairman of the Democratic Party, and had hoped to follow in his footsteps by becoming a lawmaker.
Aside from having been a part-time tutor, Tsui had spent almost his entire working life in politics. With little other experience and fearing that his political background would make it hard for him to become a teacher, he decided to open the tutorial centre.
With 20 students so far, he said parents chose to send their children to their centre as they knew him from his years as a district councillor.
"We're operating our business in our district because we are well known here. People support us and they trust us," he said.
However, he added that he was earning only about half what he made as a district councillor, and his wife, 40, a secondary schoolteacher, was the family's main earner. The couple have a nine-year-old son.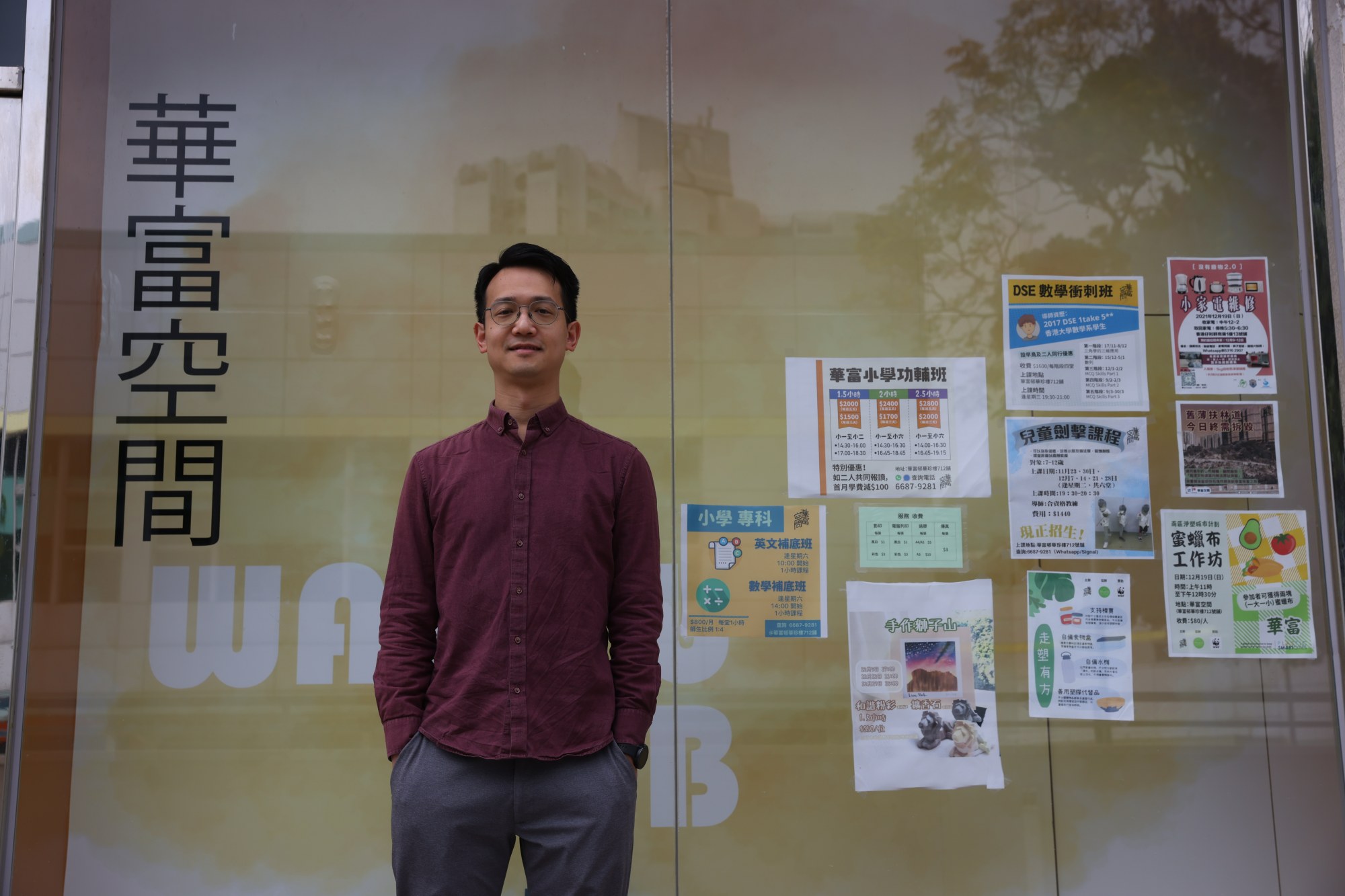 Former councillor Philip Yim Chun-ho, 36, also opened a community centre in Wah Fu Estate to provide activities and workshops for residents and tutorial classes for primary school students.
A Democratic Party member who spent 11 years in politics, Yim said he did not believe the events of the past year had spelt the end for opposition politicians.
"The hope is in the community," he said. "People still ask for freedom and for their rights. So I think it can help if we stay in the community and connect with people."