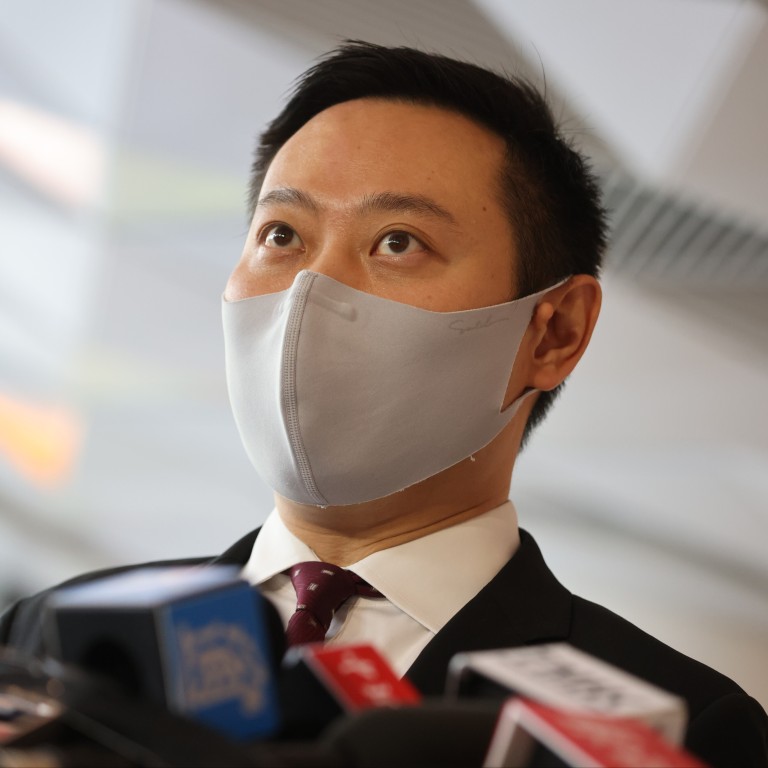 Hong Kong leader Carrie Lam asks Beijing to remove home affairs chief from post after scandal surrounding Omicron-hit birthday bash
Secretary for Home Affairs Caspar Tsui earlier issues statement saying he has tendered his resignation and will take responsibility for his actions
In embarrassing situation for administration, Tsui and several other officials and lawmakers had been ordered into quarantine after attending banquet
Hong Kong leader
Carrie Lam
Cheng Yuet-ngor has asked Beijing to remove her home affairs chief, the highest-ranking official to be caught up in a scandal surrounding an Omicron-hit birthday bash this month, while two other members of her team will receive a verbal warning for violating social-distancing rules at the banquet.
Lam revealed the decisions on Monday hours after Secretary for Home Affairs Caspar Tsui Ying-wai issued a statement saying he had tendered his resignation to her and would take responsibility for his actions.
Tsui said: "As one of the principal officials taking the lead in the anti-epidemic fight, I have not set the best example during the recent outbreak.
"I made the wrong decision to attend a banquet on January 3 and behaved in an inappropriate manner when all efforts should have been devoted to controlling the spread of the virus."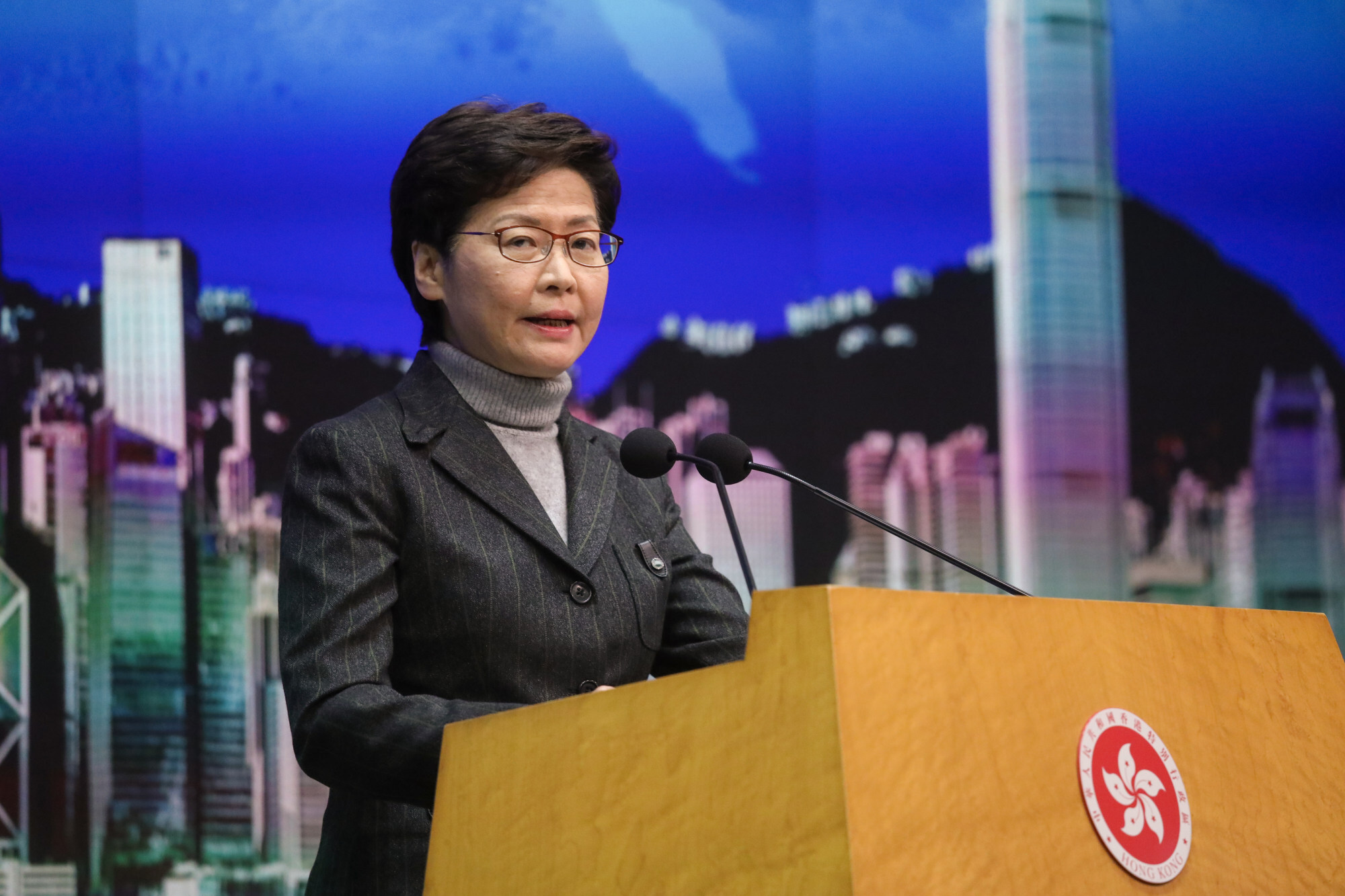 Confirming a Post report last week that he was expected to vacate his post over the scandal, Tsui, 44, said he would leave the role on Monday.
In an incident that deeply embarrassed the government, Tsui and several other officials and lawmakers were ordered to undergo quarantine after attending the birthday party of a pro-Beijing figure along with two people later found to have Covid-19, going against the advice of health authorities to avoid large gatherings.
Lam told a press briefing on Monday afternoon she had received the findings of an investigation into the officials' conduct last week and had subsequently submitted a report to the central government.
She said Tsui's near two-hour attendance at the party – held at a Spanish restaurant in Wan Chai with about 200 guests present over the evening – and without using the government's Covid-19 risk-exposure app during a worsening epidemic situation showed his "awareness and sensitivity were seriously insufficient".
She added: "He didn't wear a mask while chatting with others at the party. What he did was disappointing and violated the code for politically appointed officials.
"Tsui was a member of the government's core team tackling the pandemic. He should have had better awareness than other officials on pandemic controls."
Lam said he had attended two core internal meetings on measures to tighten social-distancing rules on December 31 and January 3 – hours before going to the party.
She added that politically appointed officials should not do anything to embarrass the government or cause negative perceptions among the public.
The chief executive said she had received Tsui's resignation on Monday morning and had asked the central government to remove him from office. Home affairs undersecretary Jack Chan Jick-chi will serve as acting secretary.
Asked about the possibility of a penalty for Tsui if he did not resign, Lam said that it was a hypothetical question that would go unanswered.
Allen Fung Ying-lun, political assistant to the development secretary, and Vincent Fung Hao-yin, deputy head of Policy Innovation and Coordination Office, are set to receive verbal warnings.
The investigation found Allen Fung had stayed at the party for more than four hours and could not remember clearly if he wore a mask as a result of alcohol. Vincent Fung failed to comply with a compulsory testing order on the day it was issued and imposed an infection risk on colleagues by returning to work the next day before going for a test.
Lam said they would only receive a verbal warning from their supervisors because they were not involved in anti-pandemic work.
Tsui tendered his resignation despite intense behind-the-scenes lobbying from his party, the Democratic Alliance for the Betterment and Progress of Hong Kong (DAB).
Fifteen officials and 20 lawmakers were among the guests who attended the birthday banquet for Witman Hung Wai-man, a delegate to the national legislature and principal liaison officer for Hong Kong at the Shenzhen Qianhai Authority.
They were all ordered into quarantine when it emerged two people infected with the Omicron variant had also attended the party, though many were spared confinement at the government's Penny's Bay camp after they were deemed unlikely to have come into contact with the patients.
In the end, Tsui, immigration chief Au Ka-wang and Allen Fung spent 14 days at the government's Penny's Bay facility.
Asked why Au was not subject to disciplinary action despite not scanning the restaurant's QR code into the risk-exposure app – the second such occurrence – Lam said on the latest occasion, he stayed outside the premises for 15 minutes without entering.
Lam said she was satisfied with the reasons provided by all 15 officials that their attendance was work-related.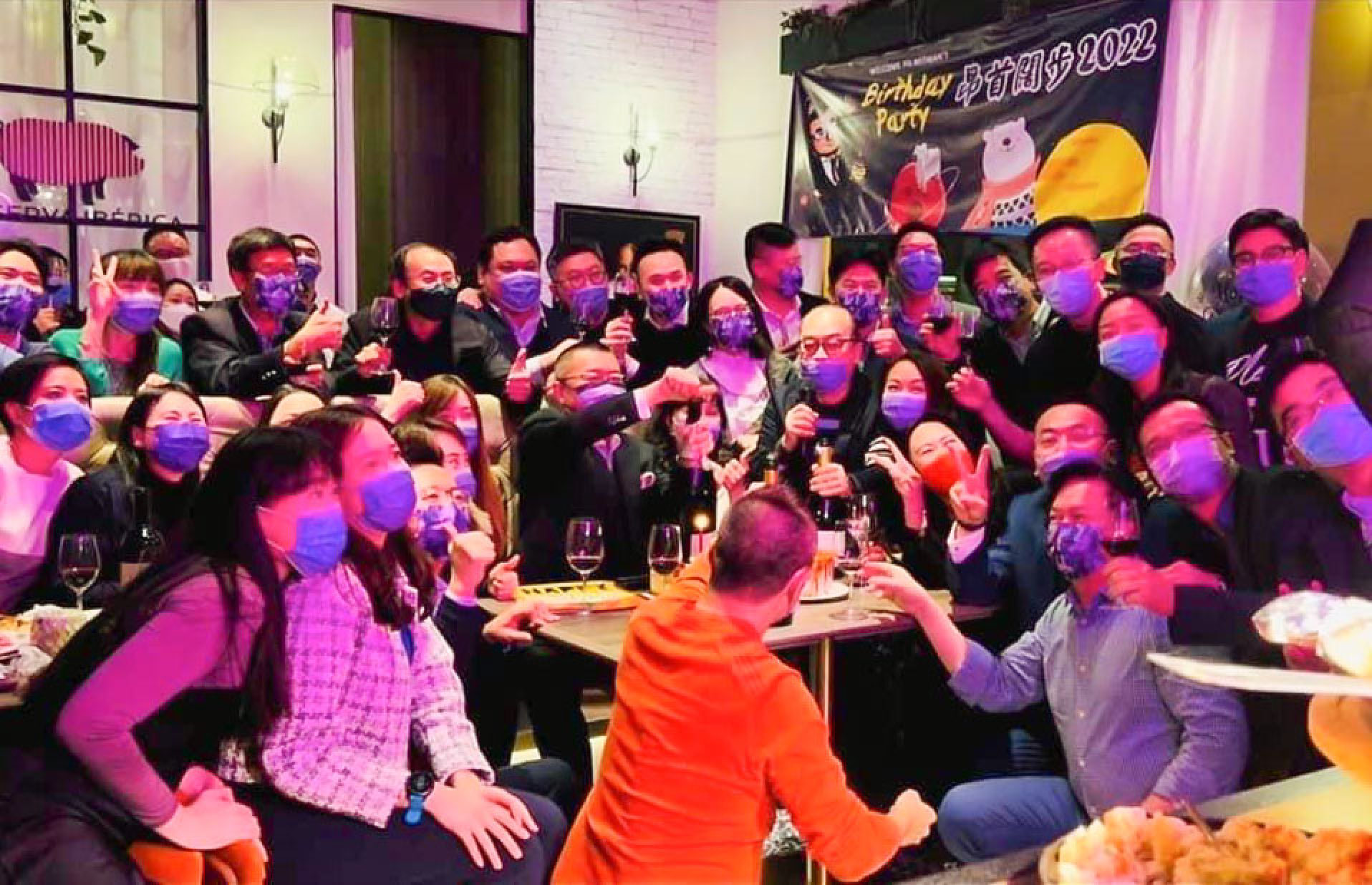 In the case of Independent Commission Against Corruption chief Simon Peh Yun-lu, she said:"[He] is now in some discussions with Qianhai about how to help on corruption prevention … It is understandable for officials to have official dealings with a private individual."
At a press conference on January 6, Lam singled out Tsui for censure and vowed to take "appropriate actions" after conducting an investigation.
DAB chairwoman Starry Lee Wai-king said that she respected Tsui's decision.
"A principal official under the political accountability system must be ready to take responsibility," she said.
Ivan Choy Chi-keung, a political scientist at Chinese University, said Beijing had backed the city leader's handling of Tsui because it agreed that the Hong Kong government needed to boost its credibility, regardless of whether Lam planned to seek a second term.
A mainland expert familiar with Hong Kong affairs said Lam's handling of the situation could boost public confidence in the local government.
"It is natural for the central government to support the chief executive's decision to punish those officials who have breached social-distancing rules. It won't show mercy to Tsui despite lobbying by the pro-establishment camp," said the mainland expert, who spoke on condition of anonymity.
The expert added that Witman Hung Wai-man should follow suit and resign from the national legislature, as his political image had been seriously damaged by the scandal.
Tsui joined the DAB in 2006 and became vice-chairman of its youth division Young DAB the following year. He had worked for various financial institutions in Canada and Hong Kong before joining the government in 2008 as political assistant to the secretary for home affairs.
He was the first political assistant to have been promoted to minister since the political appointment system was implemented in 2008.
He was appointed undersecretary for labour and welfare when Lam became leader in 2017, with Tsui replacing 63-year-old Lau Kong-wah as home affairs chief in April 2020.