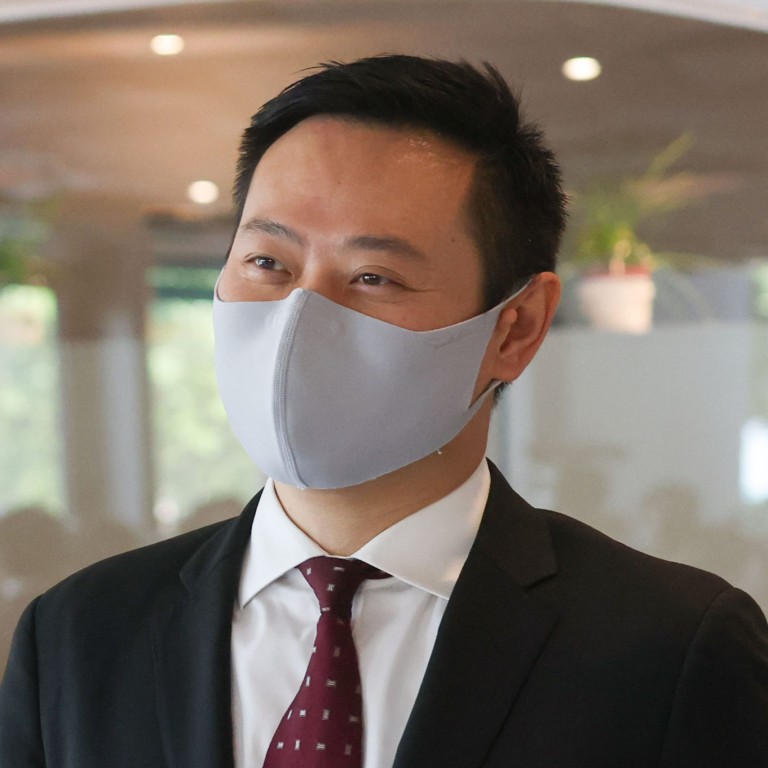 Caspar Tsui wanted to help 'rebuild' Hong Kong after pandemic, but Covid-19 rules brought him down
Tsui, who said he had tendered his resignation on Monday, was the first ministerial-level official to leave under such a cloud in a decade
He was also the first political appointee to ever be named minister, taking office while still in his early 40s
Caspar Tsui Ying-wai, Hong Kong's first political appointee to rise through the ranks to become a minister, has now become its first official of that rank to resign under a cloud in a decade.
The 44-year-old secretary for home affairs said on Monday that he had tendered his resignation over his decision to attend an Omicron-hit birthday party just hours after joining a meeting about tightening social-distancing measures as the city's fifth wave of infections was taking off.
The move left the future of his 14-year career in politics in doubt, and was described by city leader Carrie Lam Cheng Yuet-ngor as "the right act", as she revealed she had asked the central government to remove him from his post.
"[Tsui] is by and large a very responsible, diligent colleague. But it is a very unfortunate event that he made a wrong judgment and lacked political sensitivity," Lam said on Monday.
"He is still young. He has learned a very hard [lesson] over this incident. I am sure he will try his best to continue to serve people in Hong Kong in various capacities."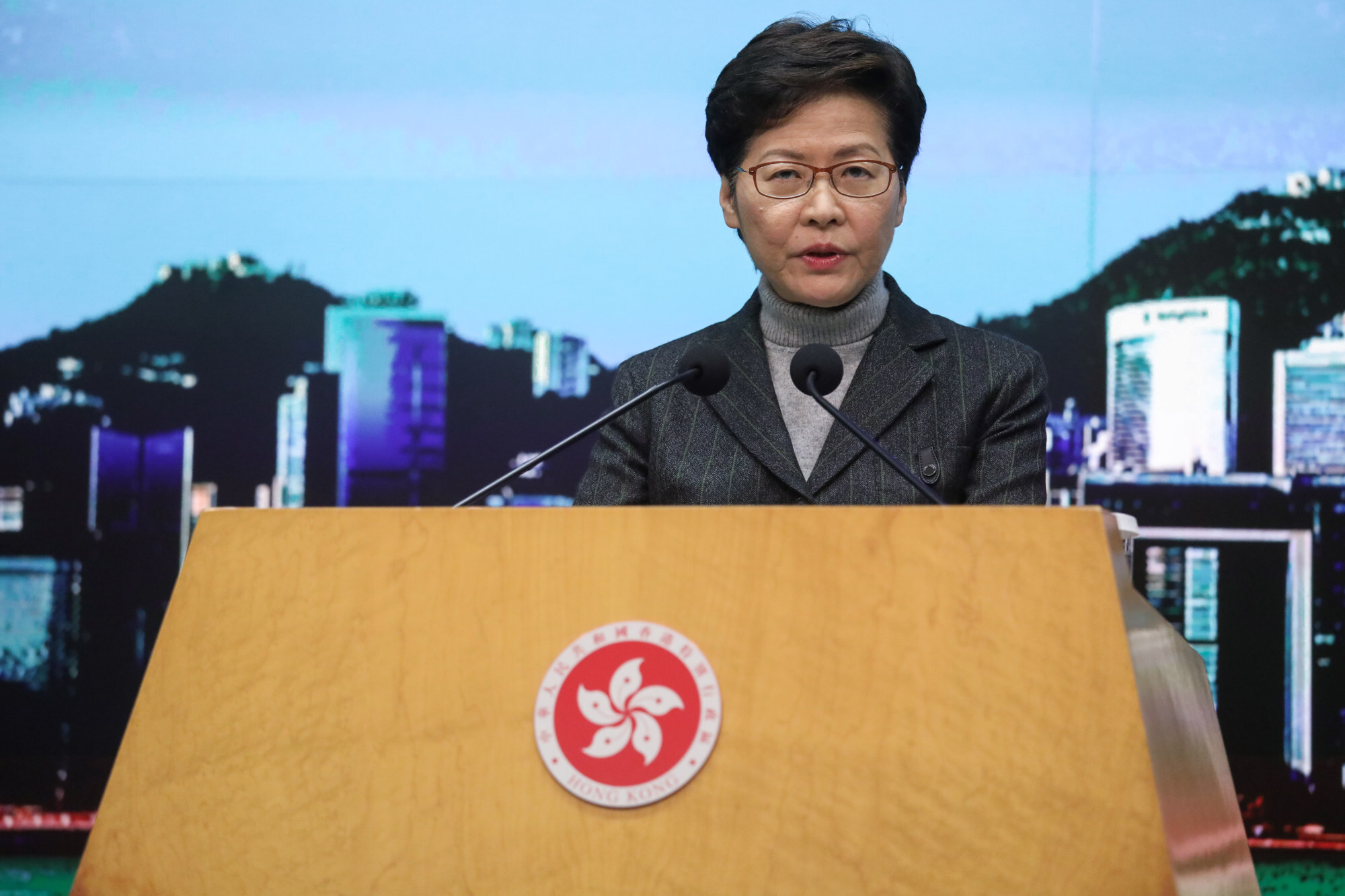 The announcement of Tsui's resignation came nearly a month after he attended a birthday party where anti-pandemic rules were violated. He was the most senior of several officials to later be interned at the government's quarantine facility at Penny's Bay after it was discovered that two people carrying the Omicron coronavirus variant had attended the party as well.
An internal investigation found that Tsui, a core official in steering the city's anti-epidemic efforts, did not use the government's official contact-tracing app and was spotted chatting without a mask at the packed soirée.
Tsui was the first political assistant to have been promoted to minister since the city's political appointment system was implemented in 2008.
The last minister to resign in the face of scandal was Mak Chai-kwong, whose stint as development secretary in 2012
imploded after just 12 days
on the job when he was arrested by graft-busters over housing subsidy fraud dating back more than two decades. Mak quit his post immediately.
In 2004, former health chief Yeoh Eng-kiong
left his post
in somewhat less dramatic fashion after a Legislative Council report blamed him for the mishandling of the Sars crisis the year before.
Yeoh, however, stayed on temporarily in a caretaker role, and the Hospital Authority at the time called his resignation "absolutely unnecessary".
And in 2003, then financial secretary Antony Leung Kam-chung stepped down after a scandal emerged surrounding his purchase of a luxury car just before he introduced a hefty tax increase on vehicles in his budget.
Even then, the chief executive at the time, Tung Chee-hwa, reportedly
refused to accept
his resignation at first.
Tsui had worked for various financial institutions in Canada and Hong Kong before joining the Democratic Alliance for the Betterment and Progress of Hong Kong (DAB), the largest pro-Beijing party in the city, in 2006. He became vice-chairman of its youth division, Young DAB, the following year.
In 2008, Tsui renounced his Canadian citizenship and joined the government in the appointed role of political assistant to the secretary for home affairs.
He was promoted to undersecretary for labour and welfare when Lam became the city's leader in 2017.
"[Tsui] was chosen by me, nominated by me and appointed by the central government as a principal official in his early 40s," Lam said on Monday. "I do wish him luck and hope he continues to serve the community."
In April 2020, Tsui replaced 63-year-old Lau Kong-wah as home affairs chief, saying at the time he saw opportunities "to help rebuild Hong Kong after the pandemic".
As the city was fighting its fourth wave of the coronavirus epidemic at the end of that year, Tsui had blamed the resurgence on "violations of Covid-related rules by certain people".
In January last year, he coordinated the city's first two-day localised lockdown involving more than 8,000 residents in Jordan, a densely populated district in Kowloon.
The Post learned that Lam was satisfied with his efforts, and had told colleagues that the operation would be a valuable experience in coping with future outbreaks.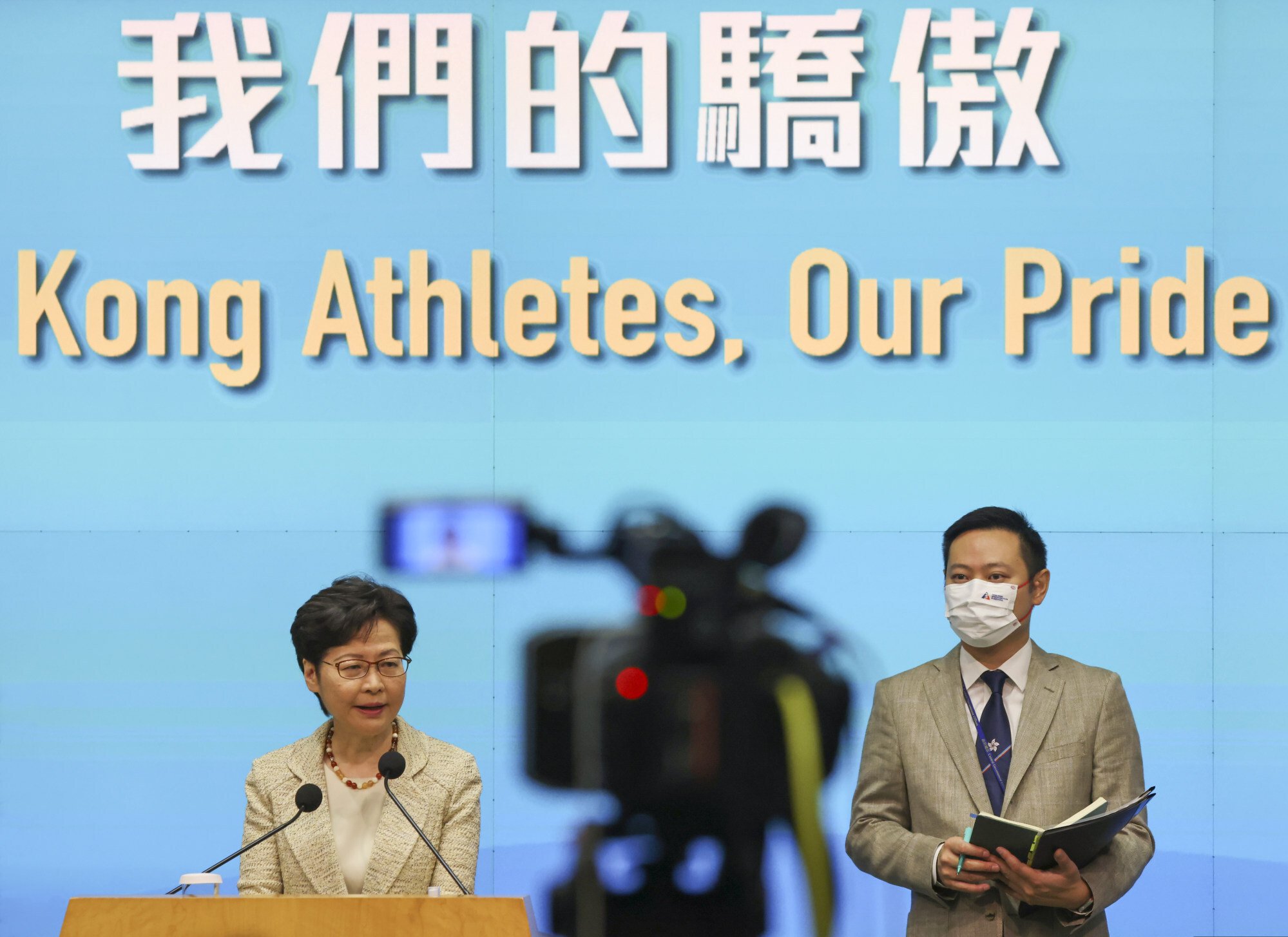 According to one government insider, apart from his Covid-related work, Tsui also contributed to Lam's ambitious government reorganisation plan, especially on how sports and culture policies, now overseen by the Home Affairs Bureau, could be smoothly moved to a new one.
"Tsui had worked diligently in consulting numerous sports and cultural organisations specifically on this to ensure a smooth transition," the insider said.
But his role as the home affairs chief was also marred by controversy surrounding new oath-taking requirements for district councillors. The opposition bloc had criticised him for using "scare tactics" in the lead-up to the oaths that prompted more than 200 councillors to leave their posts prematurely.
Their decisions stemmed from reports by several media outlets citing unspecified government sources saying that disqualified district councillors could be required to return every dollar of salary and operation allowances received since taking office – as much as HK$2 million (US$257,500) per person – raising fears of bankruptcy.
Multiple government sources later told the Post that Tsui and his aides in the Home Affairs Bureau were well aware the legal rationale for any such reimbursement was weak, but the rumours had been enough to convince the councillors to voluntarily step down.