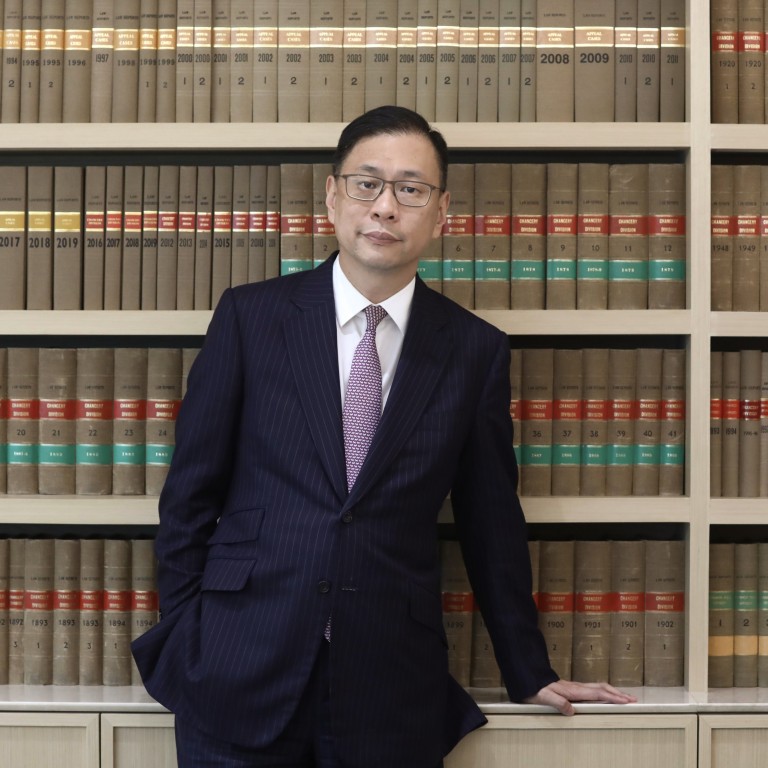 Can Hong Kong Bar Association's new chief walk a tightrope and mend ties with Beijing while speaking up on issues?
Victor Dawes says he won't duck or hide from important issues, but pledges to steer clear of politics
After controversies surrounding past chiefs, new man is optimistic about resuming annual Beijing trips
Taking the helm at a time when the Hong Kong Bar Association is hard-pressed to mend ties with Beijing, new chairman Victor Dawes acknowledges that it can feel like he is treading a tightrope.
He hopes to make a start, and is optimistic that the association's official annual visits to Beijing, suspended since 2018 as the relationship soured, can happen again.
"Certainly my intention is to resume the annual visits and I think I have confidence that we will be welcomed," he told the Post in an interview.
At the same time, the 45-year-old commercial law specialist, elected to the top post in January, remained aware of concerns from younger members and the public.
"The public expects and trusts the Bar on rule of law issues. They expect the Bar and the chairman to speak out," he said.
"We just have to find a line that is in the best interest of Hong Kong people and in the best interest of the Bar. To get things done, and to be heard, we just have to be able to find that delicate line."
Dawes stepped up at a time of political change in Hong Kong, after Beijing imposed a national security law on the city and overhauled its electoral system to ensure that only "patriots" were in charge.
The electoral changes reduced the influence of the 1,600-strong association in the recent chief executive election. Previously, barristers voted to send the legal representatives to the powerful Election Committee which elected the city's leader. With the changes, the whole Bar Association has only one vote.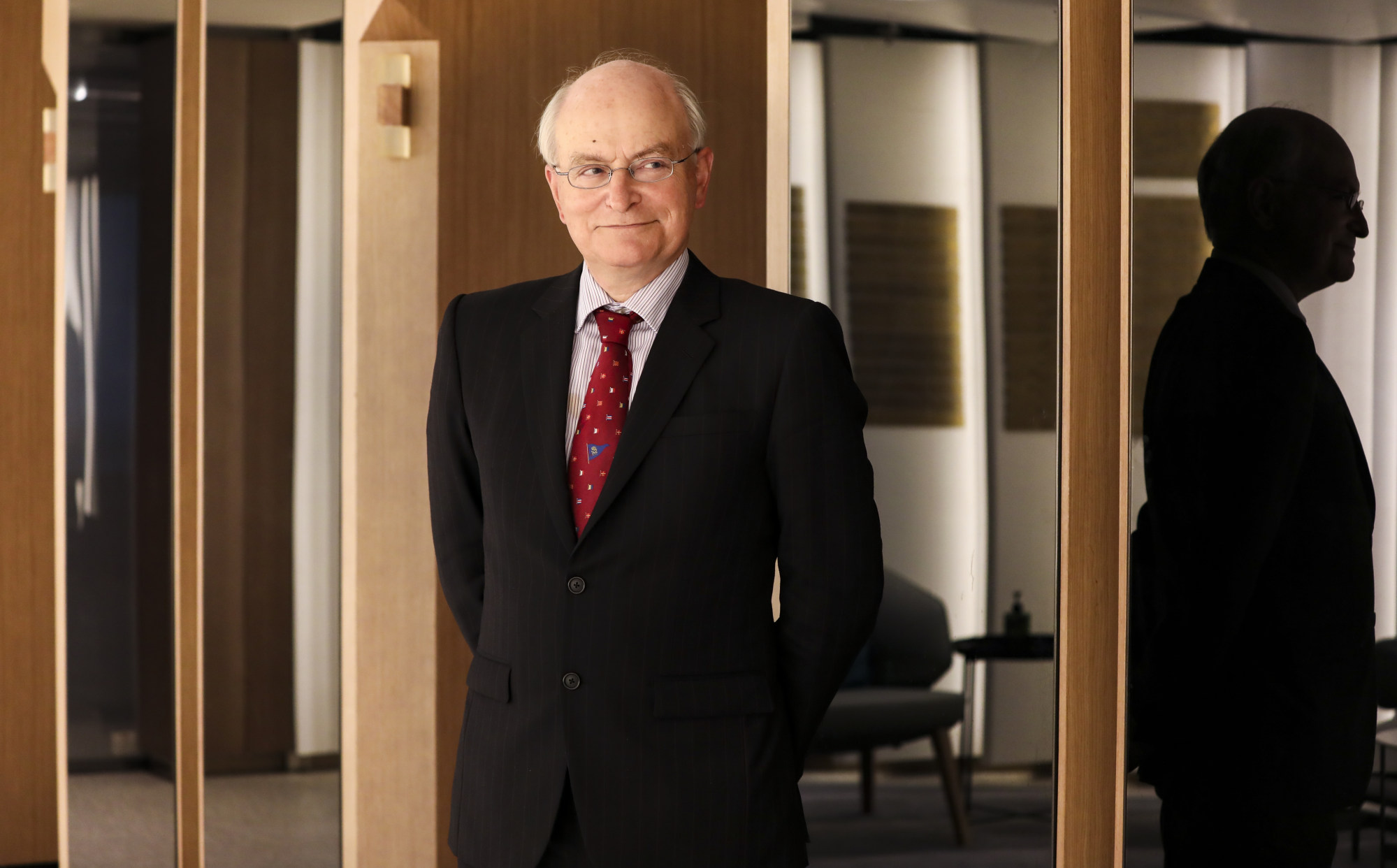 Dawes' predecessor, human rights lawyer Paul Harris,
left Hong Kong in March
after being called up by the national security police for an investigation. He had earlier been subjected to a host of attacks from the pro-Beijing camp.
Meanwhile, British judges Lord Robert Reed and Lord Patrick Hodge withdrew from sitting on Hong Kong's Court of Final Appeal over the national security law imposed by Beijing in 2020.
They said they could not continue "without appearing to endorse an administration which has departed from values of political freedom and freedom of expression". The Hong Kong government criticised their action as political grandstanding.
Dawes, not known for being involved in political issues or courting controversy during his 23-year career, did not deny having concerns.
He said he spoke to some young barristers recently and took in their views.
"They, of course, are concerned about whether we enjoy the same degree of freedom. They do have concerns, for example, as to whether our courts will uphold the rights of Hong Kong people like in the past," he said.
Some specialising in public law were also worried that a new legal aid rule preventing lawyers from taking up more than a certain number of judicial review cases each year would hurt their practice, he said.
Dawes said he had assured younger colleagues that the association would not duck or hide from important issues and would speak out impartially and professionally.
He previously denied that he was in contact with officials from Beijing's liaison office in Hong Kong before he was elected.
But he said that since becoming chairman, he has had formal communications with officials at the liaison office and set up virtual exchanges with legal bodies in mainland China, such as Shenzhen Court of International Arbitration.
However, the association's plan to visit Beijing had to wait because of the pandemic situation in mainland China.
"I don't believe there should be no dialogues. There's always been a dialogue," he said.
The annual visit was a tradition since Hong Kong returned to Chinese rule in 1997. But the 73-year-old legal body's good relationship with Beijing changed drastically after a team of vocal barristers led by human rights lawyer Philip Dykes took over in 2018.
Beijing subsequently ended all exchanges with the association.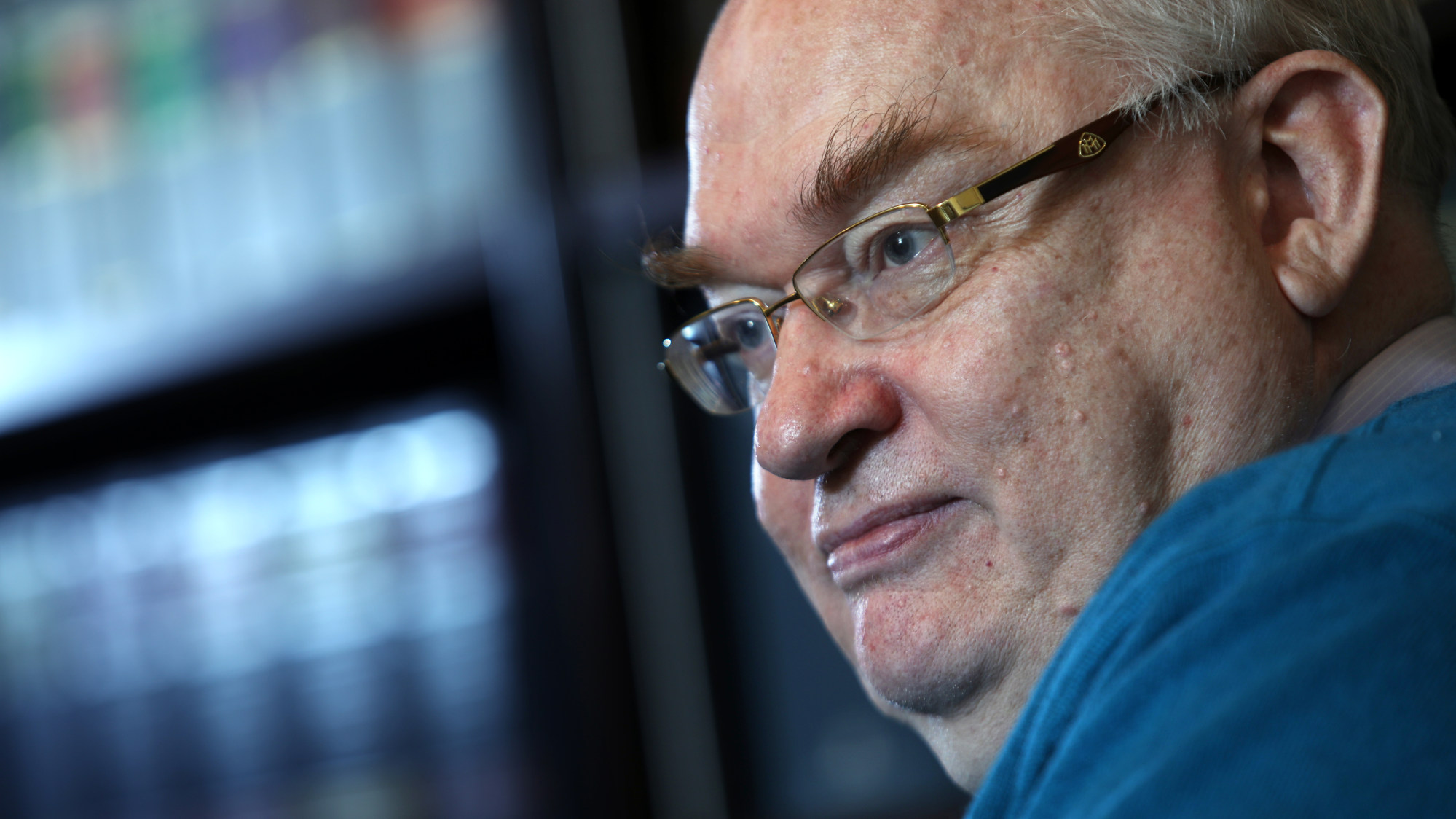 During Dykes' term, the association spoke out against a number of issues, including an arrangement to station mainland immigration officers at the local terminus of the high-speed rail station with services connecting to the mainland, as well as the national security law.
The relationship deteriorated under Dykes' successor, Harris. He was targeted by Beijing and pro-establishment news outlets for suggesting changes to the national security law and for being a member of British political party the Liberal Democrats, which he subsequently rescinded.
Asked if it was possible to be critical without angering Beijing, Dawes said there were previous chairmen who managed to strike a balance. He also vowed to stay away from politics.
As an indication of some challenges he may face, the association came under fire recently for failing to speak up after veteran member Margaret Ng Ngoi-yee was arrested by national security police.
She was among five trustees of the 612 Humanitarian Relief Fund, which provided financial help mainly to protesters involved in the 2019 unrest, who were accused of colluding with foreign forces, an offence under the national security law.
Dawes said the association simply could not issue a statement on every individual case.
In a more general sense, he added: "There're always going to be concerns that the Bar is not able to speak out as freely as in the past because we have many challenges. We all know there is the [national security law]. We all know that the political climate changes from time to time.
"The line can often be a very thin one. We would just have to take it step by step, and be as constructive as possible."
He vowed to remain critical, yet sensitive to "how things are put".
On the withdrawal of the two British judges, he said their decision failed to take into consideration the interests of Hong Kong people.
On a personal note, he spoke up for the soundness of the city's judicial system and the integrity of its judges, saying he went to law school with many of them.
"I'm saying this because I do know our judges … A lot of them were former colleagues. I've known a lot of them since uni," he said. "And if you ask me whether we have judges who are professional people, who have high standards and integrity, the answer must be yes."
On the implementation of the national security law, Dawes noted criticisms that some defendants had been held in jail for a year awaiting trial. He said he believed more work needed to be done to expedite the process.
He was also aware of angst directed towards both prosecutors and defence lawyers from across the political spectrum, when they represented parties not aligned with their critics' political views.
Dawes said the trend was as damaging as abuse hurled at judges.
"We hope the public can understand that we are trying to do our job. We are part of the system, where we just have to pick up the difficult and challenging cases," he said.
Asked if he was anxious that he could end up in the eye of a political storm like his predecessor, Dawes shrugged off such worries, describing himself as an optimist.
"I think if we stick to our principles and tell yourself you're going to go by these principles and you're not going to please everyone, then you just have to soldier on," he said.