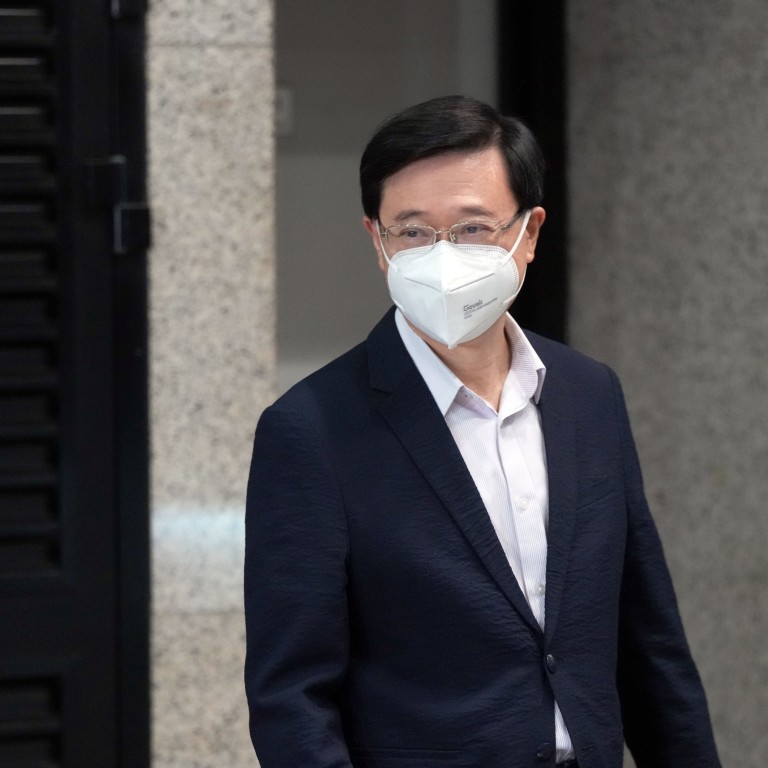 Hong Kong's next leader John Lee dismisses Western criticism of arrests of cardinal and activists, insists city's rule of law targets only criminals and not dissent
Lee, a Catholic, says people who break law need to be held accountable regardless of their background or beliefs
Chinese foreign ministry's local office also hits back at US House Speaker Nancy Pelosi, who praised Zen as 'outspoken champion of democracy'
Chief Executive-elect John Lee Ka-chiu has dismissed criticism from the West over the recent arrests of a cardinal and four other opposition activists, saying Hong Kong remains a place with the rule of law, where only criminals are targeted and not dissent.
A spokesman for the Chinese foreign ministry's office in the city also hit back on Sunday at US House Speaker Nancy Pelosi, who condemned the arrests and lauded Cardinal Joseph Zen Ze-kiun as an "outspoken champion of democracy" and "a critical voice of conscience".
Lee, also a Catholic, said people who breached the law needed to be held accountable regardless of their background or beliefs, responding publicly for the first time to the action on Wednesday by national security police.
"There are often people whose background will attract special support or attention from others in any place," the former security minister told a radio programme, without naming Zen. "But if his behaviour has breached the law, it needs to be addressed in accordance with the law.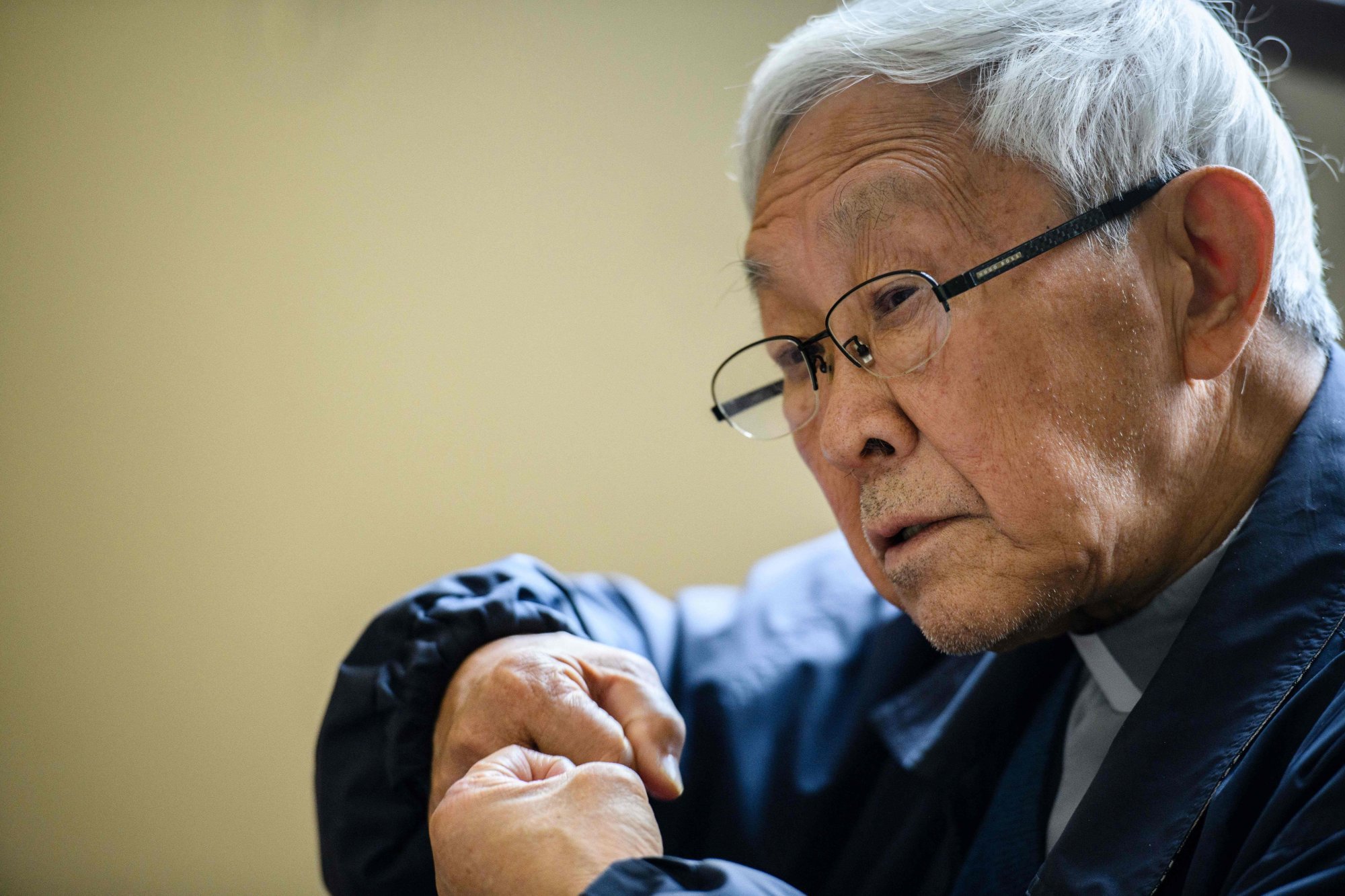 "Hong Kong is a place under the international spotlight, and most of these issues are targeted at our nation's development. When we take such action, we need to be open and candid, ensuring there is good legal basis."
Lee said there should not be a difference in the interpretation of the "one country, two systems" policy, and that the national security law would not be used to stamp out disagreement.
"I will not use the law to handle differences in opinions. The law is designed to combat illegal acts. I believe there should not be any disparity if everyone is doing good for Hong Kong under one country, two systems," he said. "This is because everyone hopes to see long-term stability in Hong Kong unless they are using a particular identity to commit harmful behaviours."
The incoming leader again reiterated his previous statement on local press freedom, likening it to "the identity card that every resident already has in their pocket".
"We need to work hard to prevent people from stealing press freedom out of our pockets. Some people are using press freedom to achieve their own political purpose," Lee said, adding that this right was protected by local laws.
Zen, 90, was arrested on suspicion of collusion with foreign forces, alongside other trustees of the now-defunct 612 Humanitarian Relief Fund, set up to help those involved in the anti-government protests of 2019.
The other trustees were former opposition lawmaker Margaret Ng Ngoi-yee, singer Denise Ho Wan-sze, former Lingnan University academic Hui Po-keung and ex-lawmaker Cyd Ho Sau-lan, who is already in jail for her role in illegal assemblies.
The arrest drew reactions worldwide, including from the Vatican, the European Union and the United States, while Beijing defended Hong Kong's move.
On Saturday, Pelosi condemned the arrests in a Washington Post article, describing the action as an affront to religious and political freedoms, as well as on human rights.
She said Beijing's pledge of a high autonomy for Hong Kong had been abandoned, and rights in the city had been shattered by violence and intimidation.
She praised Zen as an "outspoken champion of democracy" in society and in the Catholic community, recalling he had urged the Vatican to reject an agreement that would give China a say over the ordination of bishops.
"He is not only a leader of Hong Kong's and other Chinese Catholics. To a broader audience, he is a critical voice of conscience," she wrote.
In response to Pelosi's article, the Office of the Commissioner of China's Ministry of Foreign Affairs in Hong Kong said it strongly disapproved and firmly rejected the "misleading" article.
"We urge Nancy Pelosi to immediately withdraw her 'black hand' from Hong Kong affairs and stop using Hong Kong to contain China," a spokesman said.
"Nancy Pelosi, who once called the black violence in Hong Kong 'a beautiful sight to behold' but strongly condemned the 'thugs' in the Capitol riots in the US, is yet again wading into Hong Kong affairs under the pretext of 'human rights' and 'freedom', which fully exposed her double standards and hypocrisy on Hong Kong."