US-based group calls for sanctions on national security law judges and panel, says Hong Kong has 'fastest growing population of political prisoners'
Hong Kong Democracy Council says in report city has one of the fastest-growing populations of 'political prisoners' in world
Responding to the comments, Security Bureau spokesman says government 'will continue to strive to safeguard national security'
A Washington-based advocacy group has called for sanctions against Hong Kong judges handling cases related to the Beijing-imposed
national security law
and also on a committee overseeing the legislation, saying the city has one of the fastest-growing populations of "political prisoners" in the world.
The Hong Kong Democracy Council on Tuesday also urged overseas non-permanent judges in Hong Kong's Court of Final Appeal to resign, and called on the US government to expedite the creation of humanitarian pathways for what it described as "politically persecuted Hongkongers" in a report.
Responding to the comments, a spokesman from the city's Security Bureau said in a reply to the Post that the Hong Kong government "despises the suggestions and will continue to strive to safeguard national security", with enforcement action not based on political stance, background or occupation.
The council said there were 1,014 political prisoners in Hong Kong since June 2019, when anti-government protests sparked by a now-withdrawn extradition bill broke out, with 582 in custody and 432 released after completing their sentences. More than three-quarters of them are under the age of 30.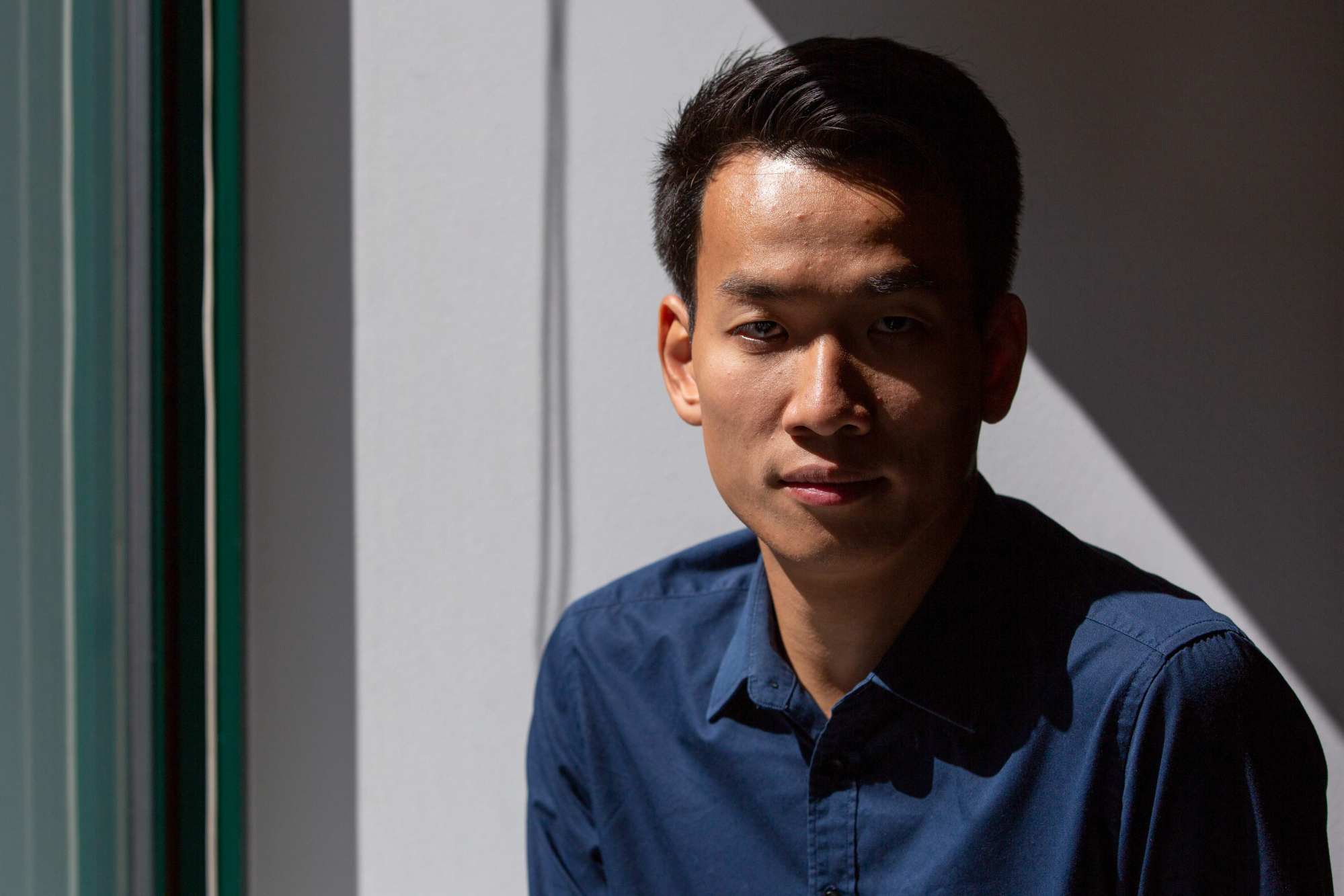 "Hong Kong now has one of the fastest-growing populations of political prisoners in the world, rivalling Belarus, Burma and Cuba – other societies where authoritarian governments have recently cracked down on protest movements," the organisation's executive director Brian Leung Kai-ping said.
Leung fled to the United States after joining other protesters in storming the Legislative Council on July 1, 2019.
Citing the national security law, the Security Bureau spokesman said a person who requested sanctions or conspired with a foreign country to impose a penalty or a blockade, or who engaged in other hostile activities against Hong Kong or mainland China, would be guilty of an offence.
"All law enforcement actions taken by the law enforcement agencies under the national security law, or indeed any local legislation, are based on evidence, strictly according to the law and for the acts of the persons or entities concerned, and have nothing to do with their political stance, background or occupation," he said.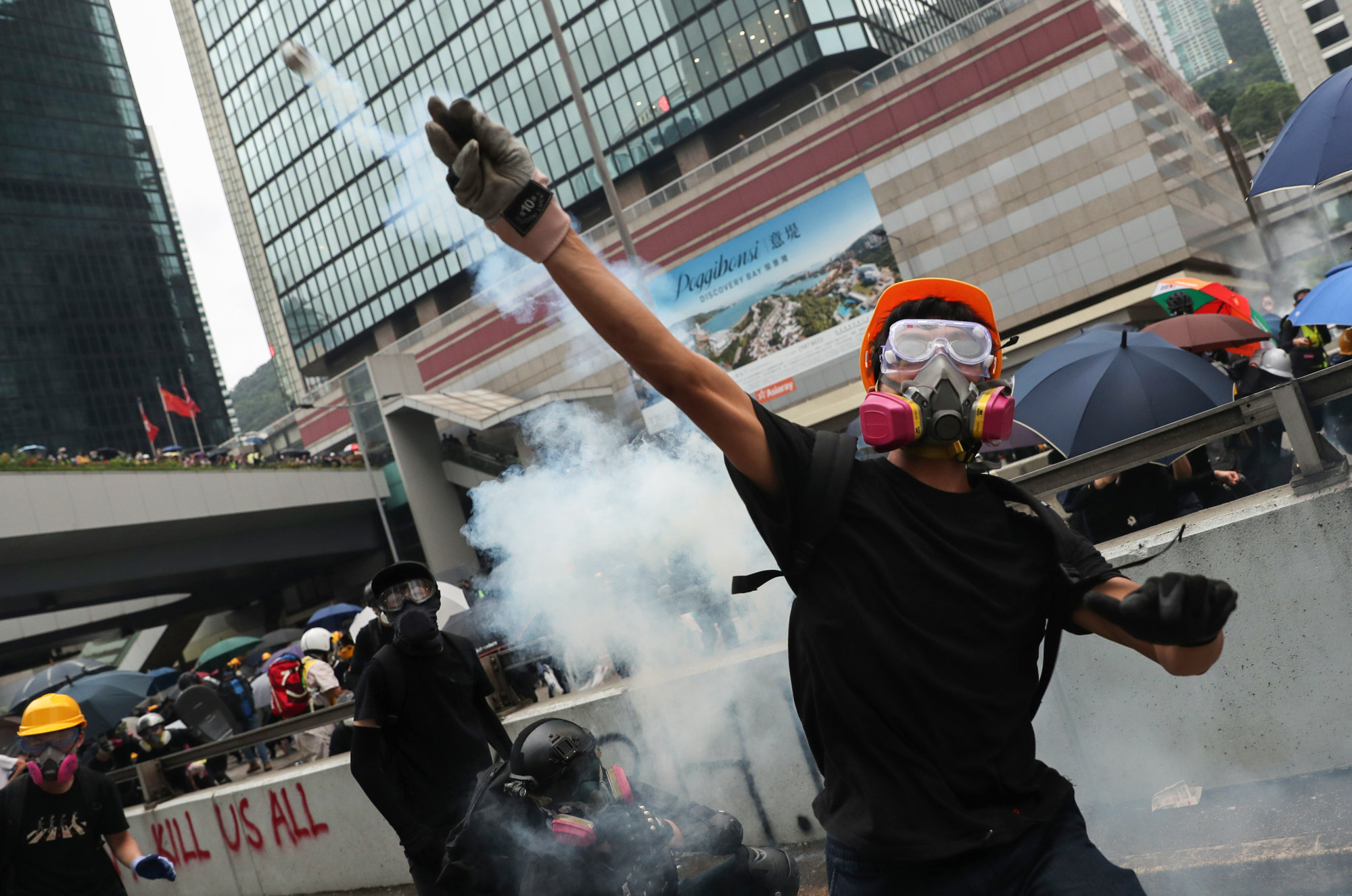 According to the report, at least 10,501 political arrests have been made and authorities had prosecuted 2,974 defendants between June 2019 and March this year.
The Hong Kong Democracy Council said it had determined the figure by looking into its database which was "continually updated for long-term monitoring", but it did not specify its sources.
It defined "political prisoners" as anyone in the city remanded, imprisoned, placed in juvenile detention, or otherwise incarcerated for charges linked to speech or actions related to their expression of political belief or opinion, being a member of the organised political opposition, explicitly political charges under the national security law, or engaging in activities protected as basic human rights under international law.
About 12 per cent of the 1,014 prisoners were defendants, or had been convicted and imprisoned for national security or sedition offences, the group said.
Unlawful assembly was the offence with the most convictions at 234, with possession of offensive weapons second, followed by rioting. The average prison sentence was 1.3 years, with five receiving more than six years, while the longest was 12 years for possession of explosives.
The organisation said more than 800 had fled the city due to persecution of themselves specifically as individuals.
It added that the number of prisoners had soared from 26 before the 2019 social unrest, and projected the figure to reach 1,500 to 2,000 "eventually", saying the conclusion was reached assuming there were no "large waves of political arrests" in the future.
"The numbers will continue to rise despite the world no longer seeing mass protests on the streets. Some individuals are still in the middle of their trials. Some, on bail or behind bars, are waiting for that to begin. Others continue to be arrested for what they did two or three years ago," Leung said.
According to the latest official figures in May, Hong Kong police arrested 10,277 people in connection with the 2019 anti-government protests between June 30, 2020 and February 28, with 27.3 per cent of them being prosecuted and 1,172 convicted. Additionally, 175 people were arrested between June 2020 and March this year in connection with acts that endangered national security.
The Hong Kong Democracy Council was founded by local residents in 2019 amid the anti-government protests. It is led by Alex Chow Yong-kang, a former student leader who rose to prominence during the 2014 Occupy protest movement.
The UK Supreme Court withdrew its last two serving judges from Hong Kong's highest court in March, while at least eight of the 10 remaining overseas judges at the Court of Final Appeal have confirmed they will stay on after the controversial move.
A spokesman for the Hong Kong judiciary this month said calls to impose sanctions on judges and prosecutors handling national security cases was "absolutely unacceptable" after seven Republican congressmen wrote to US President Joe Biden urging him to enforce the penalty.
The US has sanctioned more than 20 Hong Kong and mainland Chinese officials in relation to the national security law, including Chief Executive Carrie Lam Cheng Yuet-ngor and incoming leader John Lee Ka-chiu, a former security minister.
Additional reporting by Lilian Cheng