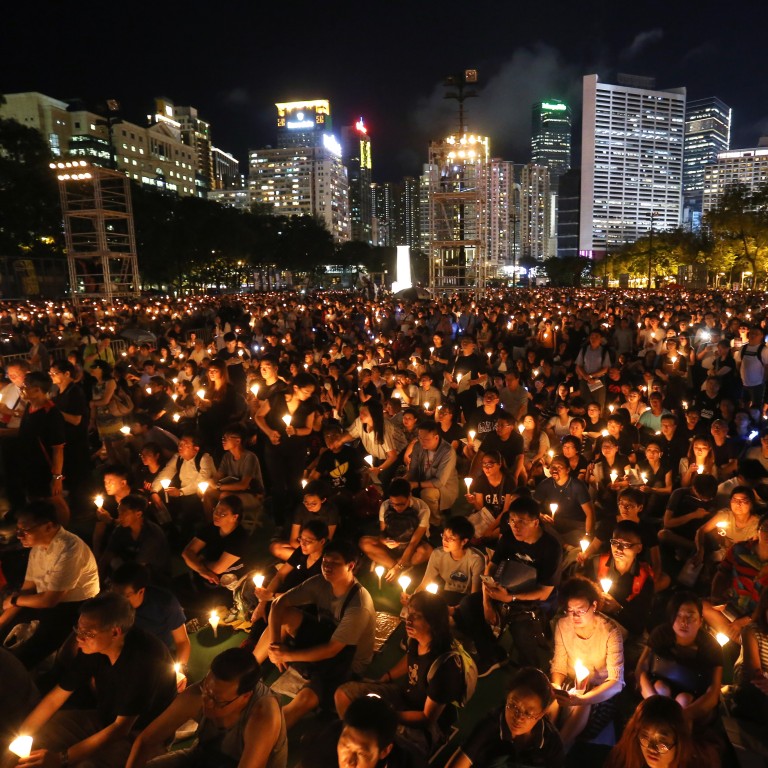 National security law: can Hongkongers still hold June 4 commemorative events marking anniversary of Tiananmen Square crackdown?
Political pundits say Beijing-imposed national security law has sounded a death knell for assemblies commemorating 1989 Tiananmen Square crackdown
No opposition group has currently signalled any intention to apply to police or authorities to hold events related to June 4
For the first time since Beijing imposed the
national security law
on Hong Kong two years ago, no political or religious groups, among other bodies, have expressed intentions to hold commemorative events marking the 1989 Tiananmen Square crackdown.
For three decades, Hong Kong was the only city on Chinese soil where large-scale activities were held to mourn those killed in the incident, with the annual June 4 vigil at Victoria Park leading the occasion.
The introduction of the security law on June 30, 2020 – which bans acts of secession, subversion, terrorism and collusion with foreign forces – sounded the death knell for such assemblies, according to political pundits.
A liberal legal scholar suggested that there might be a need for a yet-to-be-enacted local version of the security law, as required under Article 23 of the Basic Law, the city's mini-constitution, to clarify the definition of sedition, while pro-Beijing analysts "advised" the public not to hold any form of group commemorations which might be deemed illegal.
"The public can mourn the June 4 incident but do not have to show up at Victoria Park together, wear black or chant slogans. These might all draw suspicions from law enforcement agencies," executive councillor and barrister Ronny Tong Ka-wah said. "There might only be more clarity some years later when Beijing's national security law has been implemented in the city for a few years, with more cases to refer to."
For three consecutive years, Hong Kong authorities have banned holding "other events", including a vigil, in the iconic Victoria Park in Causeway Bay, citing public health concerns arising from the Covid-19 pandemic.
The football pitches in the park, however, are available for booking for sports on June 4, but not for "other purposes", authorities said on Tuesday.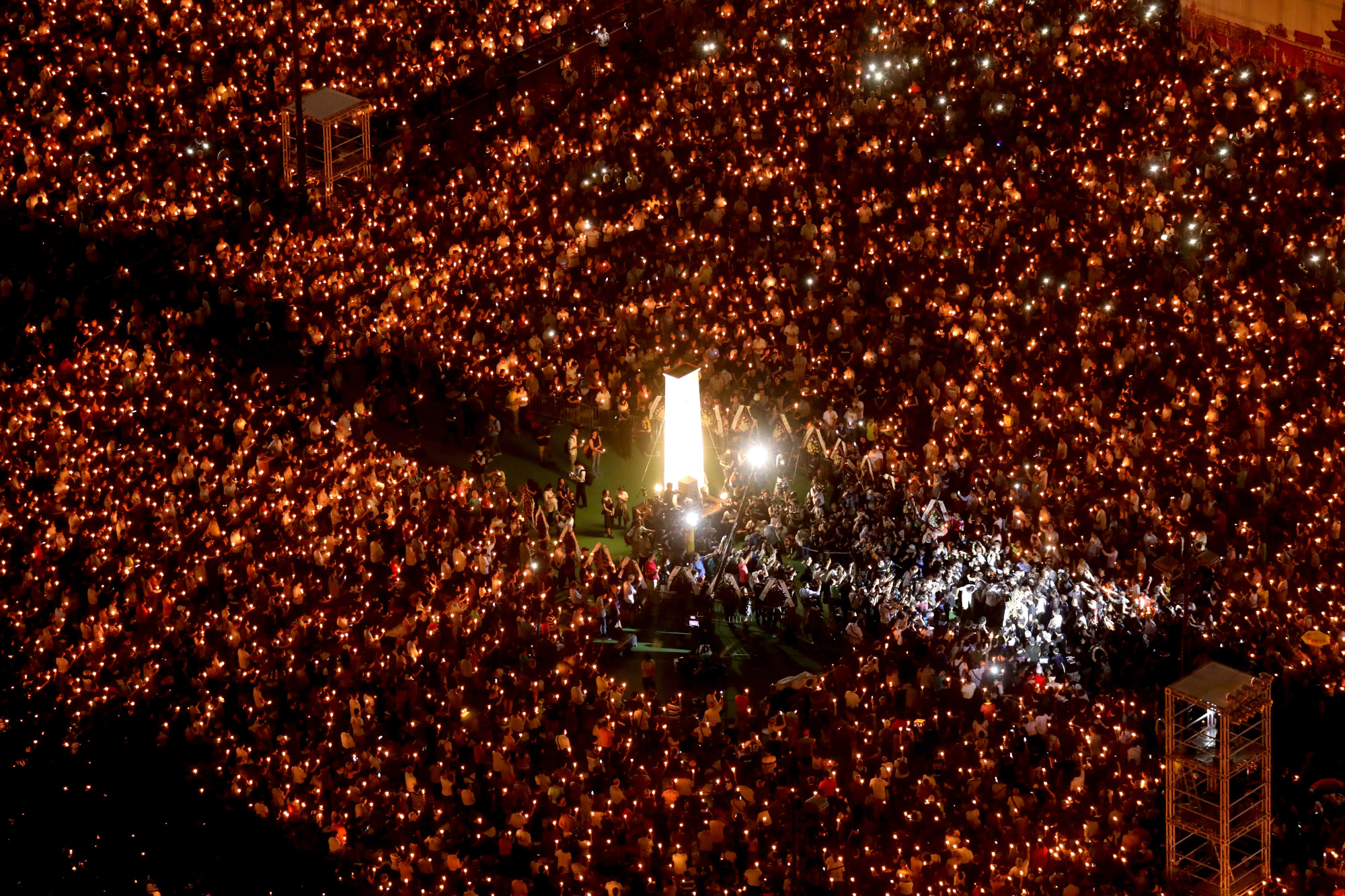 As of Tuesday night, no opposition group had signalled any intention to apply to police or the government to hold events related to June 4. The ambiguity of the national security law was cited as a reason by such bodies to abandon plans.
In a reply to Post inquiries, opposition groups including the Democratic Party, Hong Kong Association for Democracy and People's Livelihood (ADPL) and League of Social Democrats said they had no plans to hold any events on that day.
"We believe the public will use their own ways to commemorate the tragedy," Democratic Party chairman Lo Kin-hei said.
Echoing Lo, ADPL chairman Bruce Liu Sing-lee said while he personally would commemorate June 4, it would be "very difficult to organise any similar events in the future years" with the national security law in place.
Chiu Yan-loy, a former member of the executive committee of the now-disbanded Hong Kong Alliance in Support of Patriotic Democratic Movements of China, said the June 4 vigil had become "taboo" since the social unrest in 2019.
"Hong Kong people can only use their own ways to remember the date," Che said.
As the organiser of the annual vigil in Victoria Park for more than 30 years, the alliance decided to disband last September after coming under increasing scrutiny by authorities. Many of its leaders are still behind bars over various crimes.
Tik Chi-yuen, chairman of the centrist party Third Side and the sole non-establishment lawmaker, said on Wednesday his party had not planned any activity to mark June 4 this year.
He also said he had no plan to move a member's motion on June 4 either, departing from the pan-democrats' usual practice of sponsoring a motion debate on June 4 during this period.
"I have been preparing to move a motion on pushing for political reforms. It seems I would not have much room spared for promoting June 4 commemoration at the same time." Tik said.
"Of course, I have views on June 4. And my position has not changed and has remained the same as what it was in the past. June 4 is a democratic and patriotic movement."
Asked if he himself had any plan to mark the anniversary of the 1989 event, Tik said: "I am still considering what I should do to express my position this year. But for Third Side, there is no plan to hold any commemoration event."
On the religious front, Catholic churches that used to hold an annual mass for victims of the 1989 crackdown have also decided for the first time to skip the ritual, citing concerns from frontline colleagues on whether the event would "contravene the national security law".
The Hong Kong Catholic diocese announced its decision on Tuesday, saying: "According to the Catholic faith, we can commemorate the deceased in different ways, holding a mass is of course one way, but just praying in private or in small groups will also be very meaningful."
The Methodist Church said it held prayer meetings for their members from time to time, adding that a prayer session would be held at the end of May.
According to the church's promotion leaflets, the prayer session will be held next Monday, saying: "Every May and June, people are reminded that our motherland in the past had experienced some turbulent waves. No matter if it is the May Fourth movement more than 100 years ago or the June Fourth incident more than 30 years ago, they have left an indelible mark on the hearts of the people."
US-based legal scholar Michael Davis, a former law professor at the University of Hong Kong, said that in the face of suppression of commemorative events, "the prospects of any public expression of this nature is nil".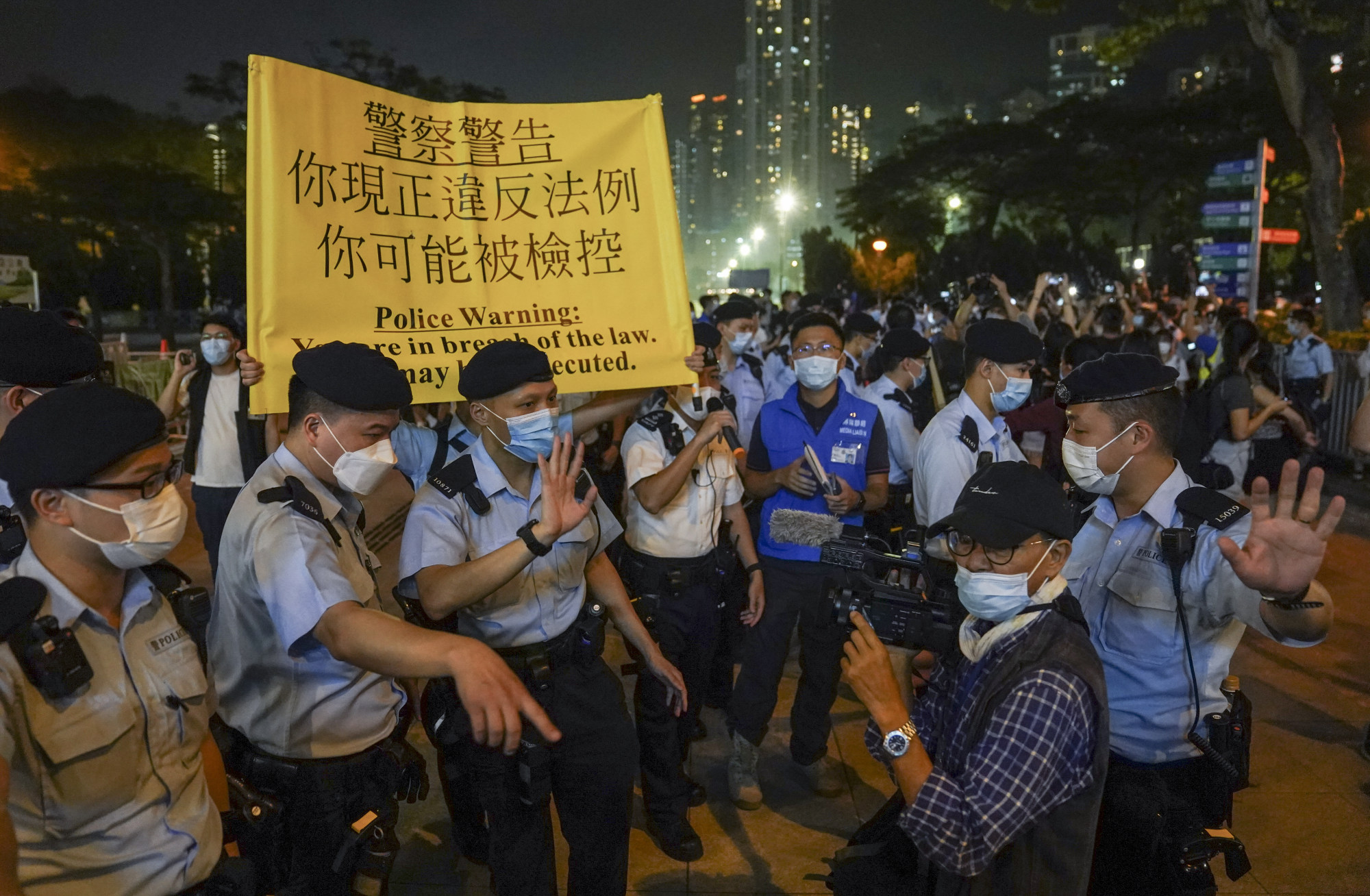 Britain-based political scholar Steve Tsang, director of the University of London's School of Oriental and African Studies, also said the security law was intended to ensure activities that were deemed unpatriotic could not take place in Hong Kong.
"It has been enforced in a way to secure an intimidation effect," he said. "Unless someone or members of a civil society organisation are prepared to be charged and jailed … they will not hold a public event of any sort."
Lau Siu-kai, vice-president of the semi-official Chinese Association of Hong Kong and Macau Studies, said a large vigil commemorating June 4 might be seen as an act that undermined China's sovereignty and therefore was not worth the risk.
Asked what kinds of June 4 events might be allowed in the future, the pro-Beijing scholar said: "Some implicit actions, in private, and in small groups, should be fine under the current political atmosphere."
Simon Young Ngai-man, associate dean of research at HKU's law faculty, said the question centred on whether such acts signalled "seditious intent", which might risk violating the Crimes Ordinance – an offence punishable by up to two years in prison for first-time offenders.
"Note that intending to promote feelings of ill will and enmity between different classes of the population is also a seditious intent," he said. "The precise meaning of 'exciting disaffection' is unclear. Does it cover any kind of criticism of the Chinese and Hong Kong governments?"
He said the current structure of the law was to have a wide definition of sedition coupled with several specific exceptions, the latter of which might only be clear when a suspect was charged and prosecuted. "This is rather unsatisfactory," he argued.
"What's important is whether this coming legislation to implement Article 23 can bring more clarity and certainty to the law of sedition," Young said.
The Hong Kong government tried to enact Article 23 legislation in 2003. Then chief executive Tung Chee-hwa was forced to shelve the unpopular bill after an estimated 500,000 people took to the streets to protest in a historic July 1 march.
Giving an update to lawmakers earlier this month on the new bill, security minister Chris Tang Ping-keung said progress was "delayed" due to the city's fifth wave of Covid-19 infections. He did not offer a new time frame.
Additional reporting by Ng Kang-chung