John Lee
Get more with myNEWS
A personalised news feed of stories that matter to you
Learn more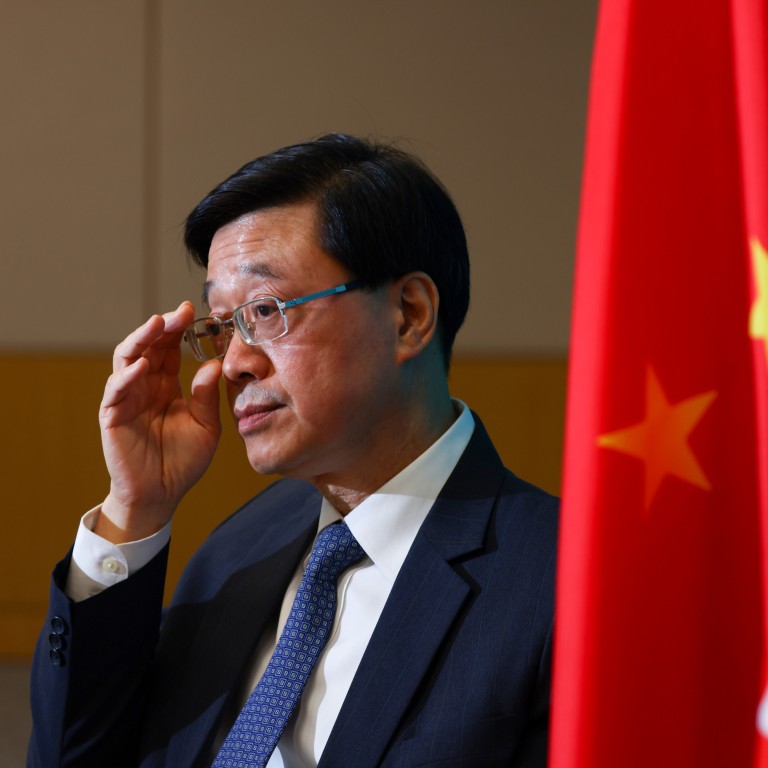 Hong Kong's John Lee expected to meet Chinese vice-premier to discuss government restructuring, national security, housing
Lee is likely to have a long and in-depth discussion about city's future with Han, and could also meet Minister of Public Security Zhao Kezhi while in Beijing
Executive Council convenor Bernard Chan says next administration must find simpler ways to convey policy information to deal with 'advent of social media'
Hong Kong's incoming leader John Lee Ka-chiu is expected to meet Chinese Vice-Premier Han Zheng on Monday to discuss a range of key issues including government restructuring, housing and national security, the Post has learned.
Apart from Premier Li Keqiang and President Xi Jinping, Lee is also likely to meet Minister of Public Security Zhao Kezhi, who is also the deputy chief of the Communist Party's leading group on Hong Kong and Macau affairs, sources have said.
Political analyst Song Sio-chong, an academic from Shenzhen University's Centre for Basic Laws of Hong Kong and Macau, on Sunday said Lee and Han were likely to have a long and in-depth discussion about the city's future.
"Senior Beijing officials have been talking about national security recently … so they could touch on issues such as the
coronavirus pandemic
and national security to make their stance clear [to each other]," he said, referring to a legal forum held on Saturday to commemorate the second anniversary of the enactment of the security law in June 2020.
"There are also many unresolved issues in Hong Kong. They include the housing problem, and how the deputy ministers will share the workload of the secretaries for administration, finance and justice."
Lee had proposed creating the new posts to better coordinate large infrastructure projects and improve communication throughout the civil service. Under a blueprint endorsed by the Executive Council earlier this month, the number of policy bureaus will also be increased from 13 to 15 starting from July 1 to put more emphasis on areas such as housing, sports and culture.
Sources previously told the Post that Lee would receive a certificate of appointment, also known as an appointment letter, from the premier on Monday, and submit a list of his proposed governing team for the state leaders' approval. Lee is expected to return to Hong Kong and speak to the media at the city's airport on Tuesday afternoon.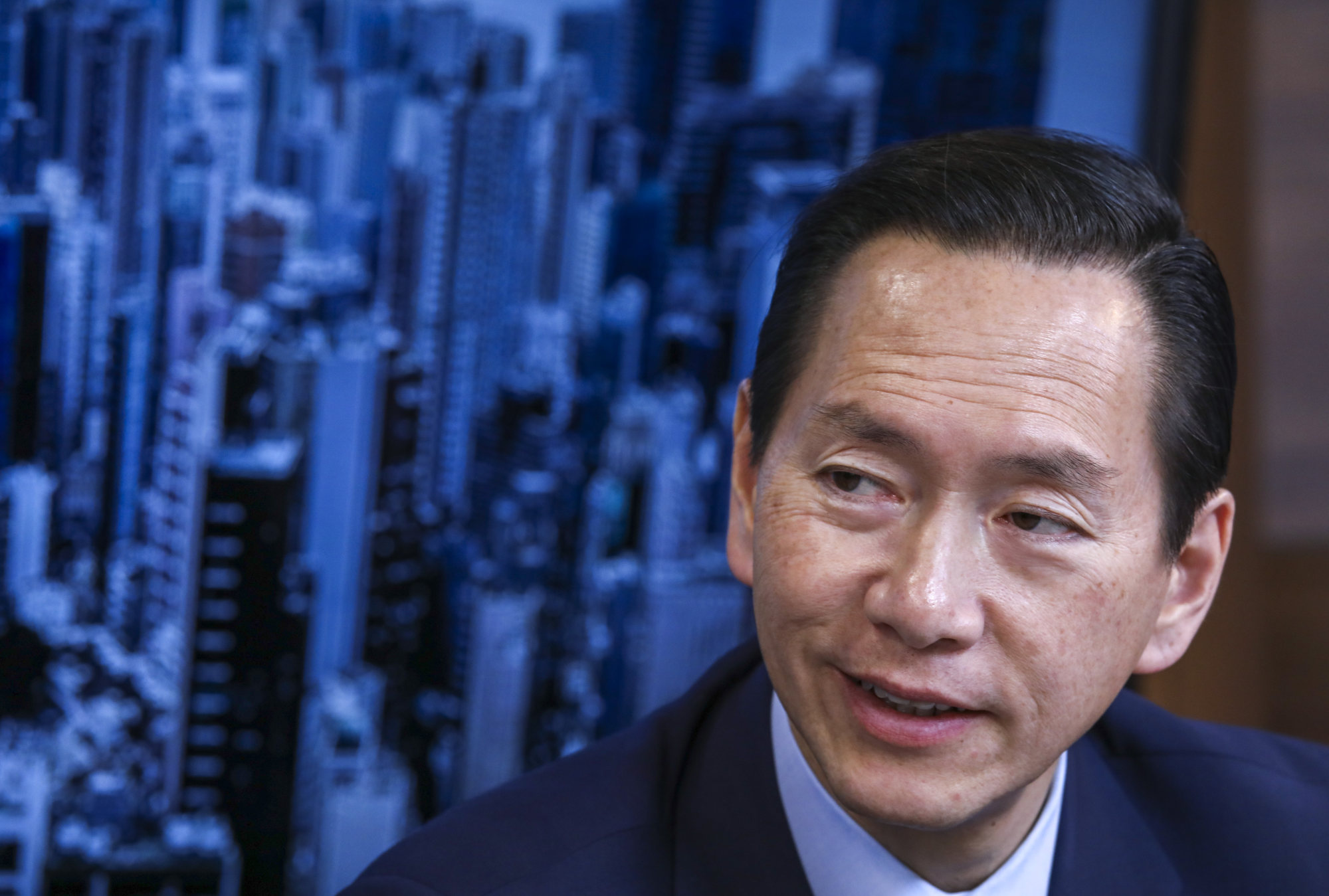 Earlier on Sunday, Bernard Chan, convenor of the Executive Council and a top adviser to the city's outgoing leader, said Hong Kong's next administration must bolster its publicity work to keep residents informed of policies, become more internationally competitive and "think outside the box".
Chan also told a radio programme the next government would need to learn from the unprecedented challenges faced by Chief Executive Carrie Lam Cheng Yuet-ngor's administration during the 2019 social unrest and the coronavirus pandemic.
Among his recommendations, the top adviser to Lam said authorities needed to communicate policies more effectively to deal with "the advent of social media".
"Many people only read information from their own social media groups, and are unwilling to listen to other voices," Chan said. "This has intensified mistrust and confrontation between people … and made it difficult for the government to push forward policies."
He said the next administration under Lee would need to "think of simpler ways to disseminate information".
Hong Kong's economy also needed to catch up with the rest of the world after suffering from the impact of both the city's social unrest and the pandemic, Chan said.
"Some countries are starting to reopen, but we are still handling the pandemic, so we cannot muddle along slowly, thinking that we have good foundations. The next administration must absolutely not do this," he said.
He also called for Lee's administration to abstain from a "traditional mindset" when tackling policies such as reopening the border with mainland China, instead urging the governing team to "think outside the box".
"With many aspects of the city having been hard hit in the past few years, we are forced to think of new solutions. I hope that this is a good opportunity for the new government," he said.
Without naming anyone, Chan said some officials had become complacent as other economies began to compete with Hong Kong.
While acknowledging that Lam's administration had actively used measures such as tax breaks to attract talent, he suggested that Lee's government be more proactive in globally promoting Hong Kong as well as boosting the city's cultural sector.
But the Exco convenor hinted that he was unlikely to become one of Lee's advisers, noting he had served on the council for more than 13 years and it was time to make way for fresh faces.
"I'm sure the incoming chief executive will have his own team and … recruits for the new Executive Council, I think Hong Kong deserves change and new hope," he said.
Chan said it would be hard to fill some of the administration's top jobs, given that it required a strong level of commitment.
"It's difficult to recruit full-time ministers because people would need to sacrifice and leave their jobs … But non-official Exco members are not full-time jobs, they are easier to fill."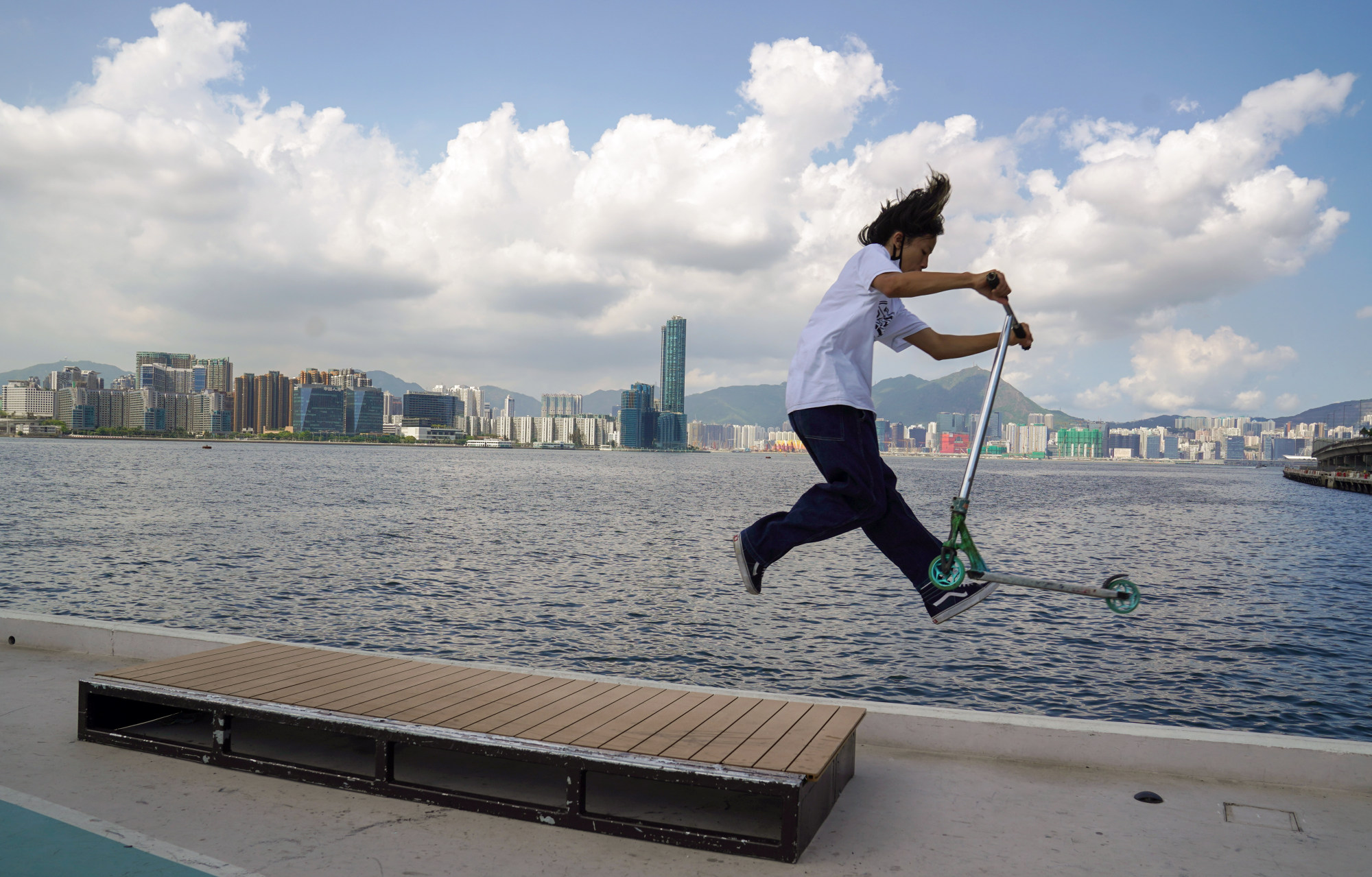 Chan, who also chairs the
M+ museum
, noted that a large number of residents had visited the venue since it opened in November last year, suggesting there was a demand for more arts and cultural centres in Hong Kong.
He said the promotion of arts and culture would help improve the city's quality of life and attract those who emigrated abroad to return in the future.
"We spent two decades designing our arts and culture hardware, and now they are ready. The next step is to nurture people," he said.
"When I graduated with a degree in arts more than 30 years ago, there were some music or art teaching jobs for young people like me. But now, with the West Kowloon cultural hub, this is a new industry with many facilities available."