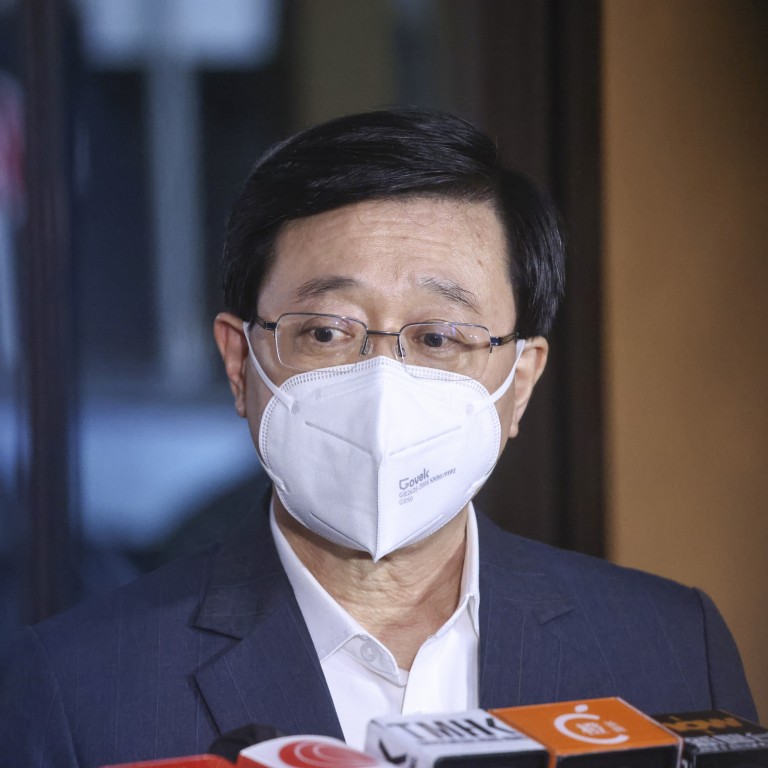 Incoming Hong Kong leader John Lee 'finalising team, selects top 3 ministers' ahead of line-up reveal
Eric Chan, director of Chief Executive's Office, expected to be nominated as chief secretary, according to sources
Financial Secretary Paul Chan and Secretary for Justice Teresa Cheng likely to stay on in next administration, they say
Hong Kong's incoming leader John Lee Ka-chiu is finalising his governing team after selecting his top three ministers, and is expected to unveil his line-up in the second half of the month, the Post has learned.
Multiple sources said Eric Chan Kwok-ki, director of the Chief Executive's Office, was likely to be nominated as chief secretary, while Paul Chan Mo-po would continue to serve as finance chief.
Secretary for Justice Teresa Cheng Yeuk-wah is also highly likely to serve in the next administration, according to the sources. An insider familiar with the formation of Lee's team said Secretary for Security Chris Tang Ping-keung was likely to remain as security tsar, instead of taking up the post of deputy chief secretary as speculated by some media.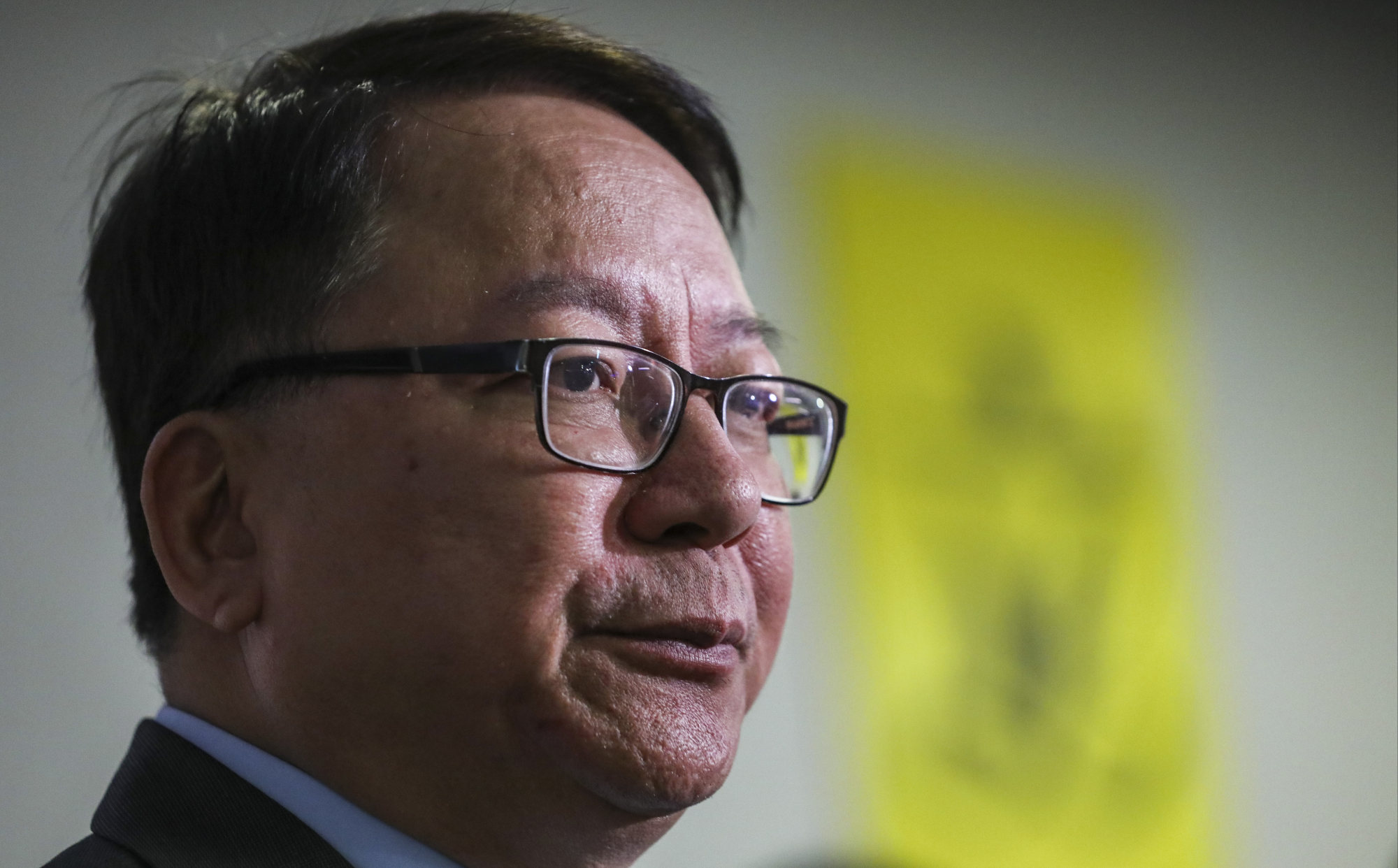 Eric Chan, 63, was picked as the city's No 2 official after intense behind-the-scenes jockeying for the top post.
A veteran pro-Beijing politician who is well connected with the central government told the Post that Chan initially turned down Lee's invitation to become chief secretary.
"Eric Chan told Lee he was determined to retire from government," the politician said. "But many Beijing officials favour Eric Chan as the next chief secretary and he accepted the offer after some senior people had spoken to him."
The source familiar with the formation of Lee's team also confirmed that Eric Chan had intended to retire but he had changed his mind after being persuaded by some "influential people".
The source said some senior officials from Beijing's liaison office in Hong Kong had recommended Secretary for Constitutional and Mainland Affairs Erick Tsang Kwok-wai for the chief secretary role.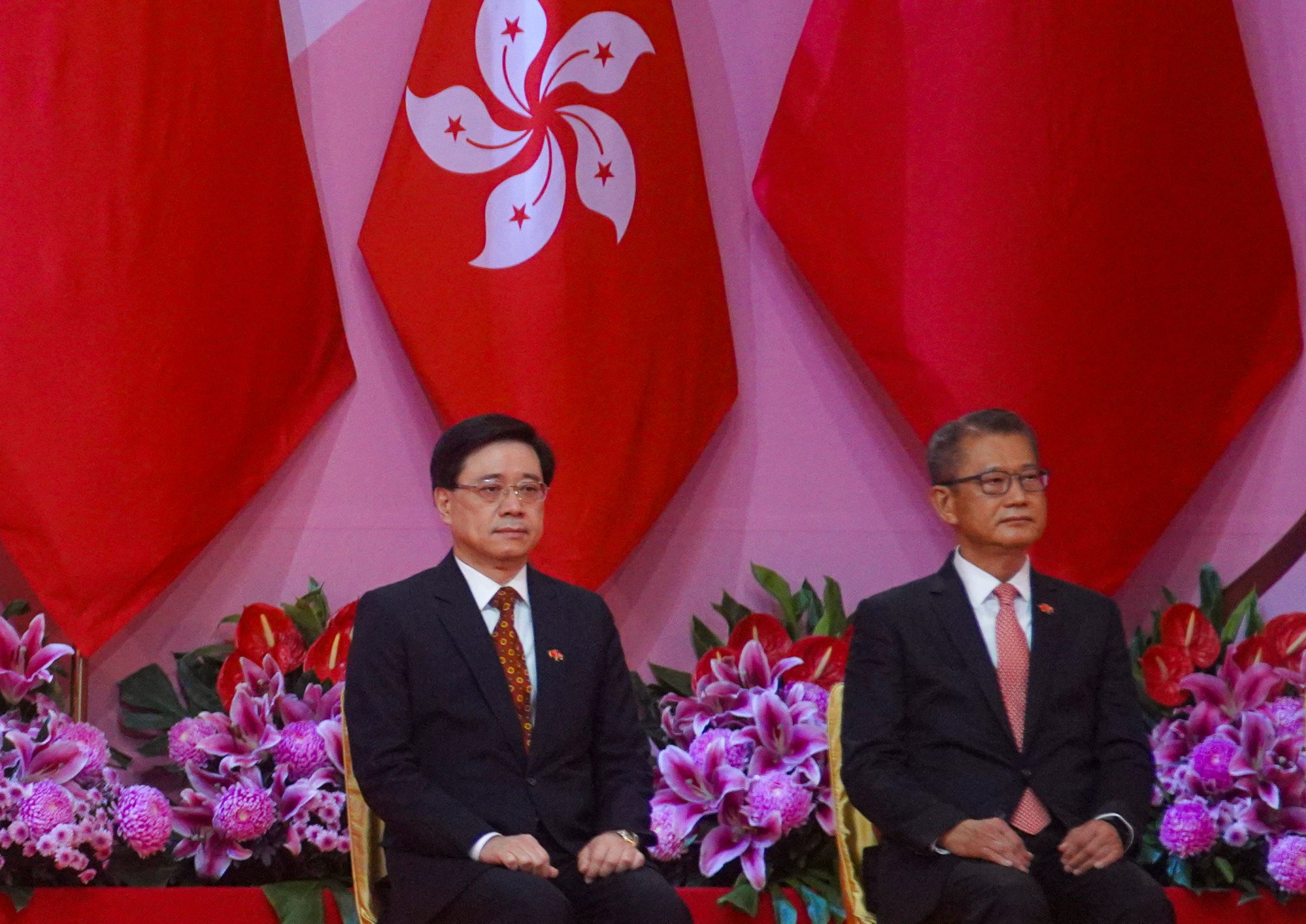 The Post reported earlier that some senior officials from the liaison office favoured Tsang to succeed Matthew Cheung Kin-chung as chief secretary following the latter's resignation in June 2021. Beijing eventually chose Lee to serve in the role.
The source said Eric Chan was the preferred choice because of his experience in coordinating various policy bureaus and departments during his tenure as director of the Chief Executive's Office.
Eric Chan joined the Immigration Department in 1982 as an assistant immigration officer, working his way up to become deputy director in 2010 before being appointed to director in 2011. He retired as immigration director in April 2016 and was appointed the following year as director of the Chief Executive's Office.
The source told the Post that Paul Chan was recommended by some pro-establishment figures to become the chief secretary.
"But the central government prefers Paul Chan to stay as finance chief as maintaining Hong Kong's financial stability is a top priority amid uncertainty in the global economy," the veteran politician said.
Under the Basic Law, Hong Kong's mini-constitution, principal officials are nominated by the chief executive and appointed by the central government. Lee travelled to meet state leaders in Beijing at the weekend, and discussed his ministerial team with Xia Baolong, director of the State Council's Hong Kong and Macau Affairs Office.
Xia told Lee on Tuesday that it was important to form a team of like-minded officials to help the next leader implement his policies in the next five years.
Lee is expected to announce his ministerial choices shortly after a resolution on his government restructuring blueprint heads for a vote in the Legislative Council on June 15, ahead of him assuming office on July 1.
The restructuring plan increases the number of bureaus from 13 to 15 and creates deputy posts under the secretaries for administration, finance and justice to better coordinate large infrastructure projects and improve communication throughout the civil service.
Another source said the University of Hong Kong-Shenzhen Hospital chief executive Lo Chung-mau was very likely to replace Sophia Chan Siu-chee at the revamped Health Bureau, which would focus on epidemic initiatives after passing its existing environmental hygiene and food safety duties to the retitled Environment and Ecology Bureau.
A veteran lawmaker said Permanent Secretary for Development Bernadette Linn Hon-ho was expected to become development minister if her boss Michael Wong Wai-lun was appointed deputy financial secretary.
He also said Edward Yau Tang-wah could be leaving his post of secretary for commerce and economic development after spending nearly 15 years at the top echelon of the city's leadership team.
Additional reporting by Tony Cheung