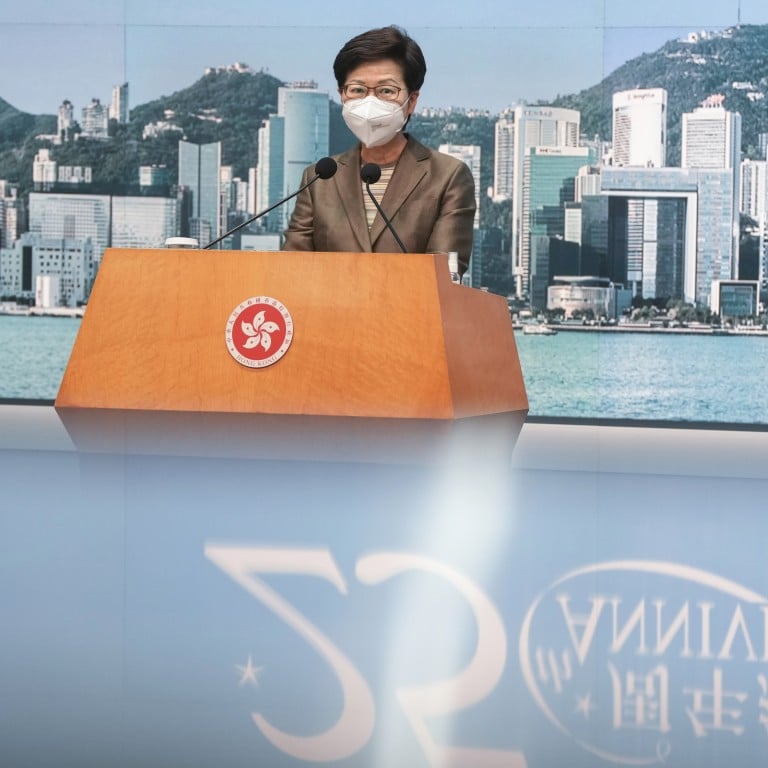 Hong Kong's top officials could be put under week-long 'closed-loop' arrangement ahead of 25th handover anniversary celebrations
Chief Executive Carrie Lam, ministers among those to be prevented from meeting outsiders for a week before possible mainland Chinese state leader's visit
Sources say those under such an arrangement could be required to live apart from their family members for that period
Hong Kong's top officials and advisers to the chief executive are expected to be put under a week-long "closed-loop" arrangement towards the end of June, as part of preparations for a possible visit by a mainland Chinese state leader for the 25th anniversary of the city's handover.
Chief Executive Carrie Lam Cheng Yuet-ngor, ministers and permanent secretaries, as well as non-official members of the Executive Council, Lam's de facto cabinet, will be placed under a stringent system preventing them from meeting outsiders for a week before the state leader's visit, the Post has learned.
Chief Executive-elect John Lee Ka-chiu and his governing team are also expected to be put under the closed-loop arrangement, which is still being finalised by authorities.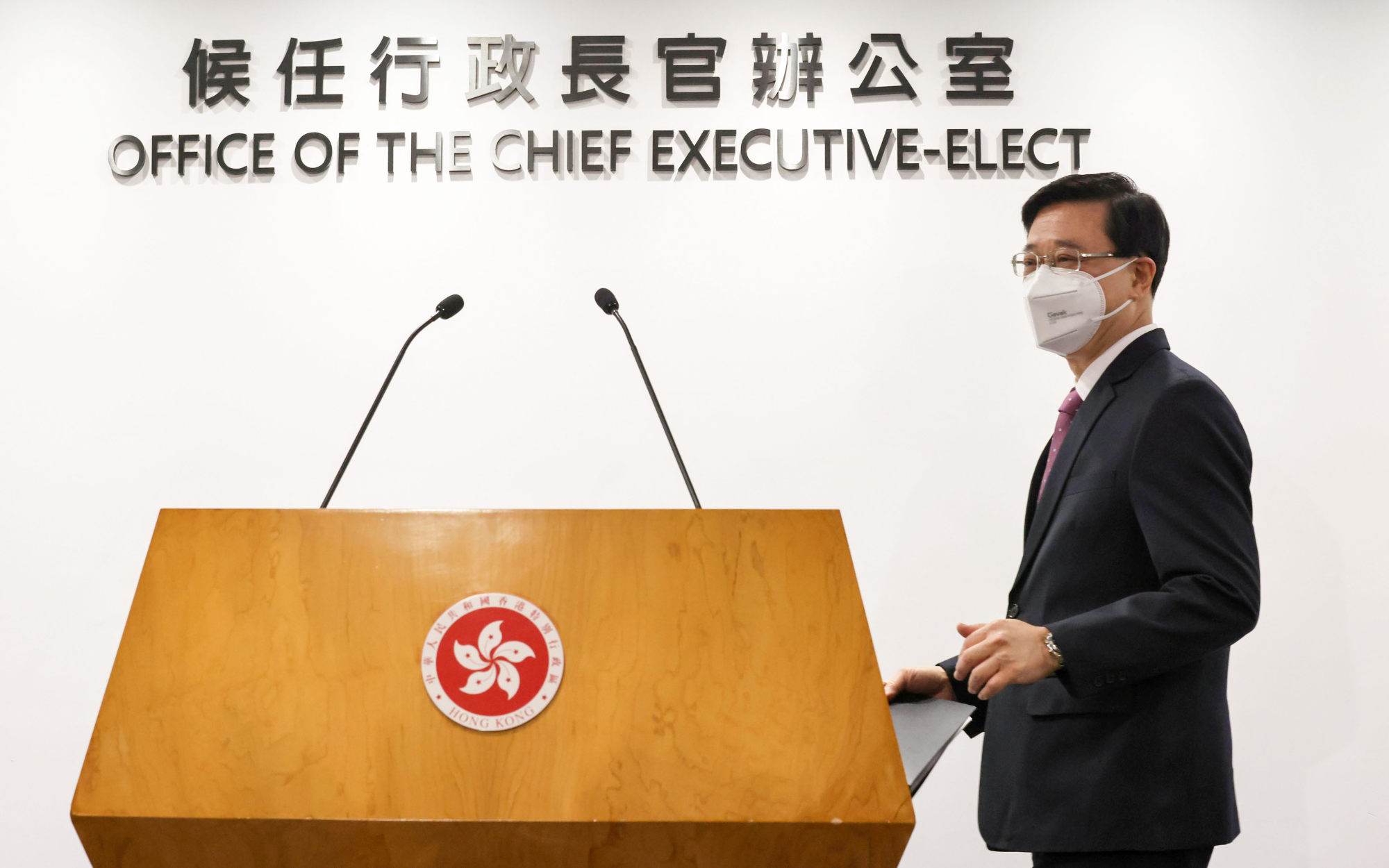 According to multiple sources, possible measures would include requiring officials who are part of such an arrangement to live apart from their family members for that period.
A source close to the government said executive councillors had been informed four weeks ago of the possibility of being placed under the "closed-loop" system in preparation for a possible visit by a state leader at the end of the month.
"In light of a potential rebound in coronavirus cases, it's understandable that the Hong Kong government plans to step up anti-pandemic measures to ensure the safety of the state leaders visiting Hong Kong," the source said.
"But whether a stringent system would be introduced and how many people would be covered under the scheme is a matter being finalised by the government."
The Chief Executive's Office did not respond to inquiries from the Post on Monday.
In an interview with the Post two weeks ago, Secretary for Security Chris Tang Ping-keung said protecting the state leader and his entourage from Covid-19 infection and terrorist attacks was among the challenges law enforcement agencies would face during the 25th handover anniversary.
Though it remained unclear whether Chinese President Xi Jinping would lead the central government's delegation to Hong Kong for the event as he did five years ago, Tang said preparations were in full swing to ensure guests' safety.
Local health experts have warned of a rebound in coronavirus cases just weeks before Hong Kong celebrates the 25th handover anniversary.
The city on Monday recorded 543 new Covid-19 cases, including 86 imported infections.
The reproductive rate of the virus rose to 1.4843 on May 29, according to an estimate by the University of Hong Kong's School of Public Health. A reproductive rate above one suggests a faster epidemic growth and the rate has surpassed one since May 25.
Lee's four-day trip to Beijing late last month proceeded under a "closed-loop" arrangement, meaning he underwent testing and quarantine, and could not interact with outsiders, before he met state leaders on May 30 and returned to Hong Kong the following day.
During his three-day visit from June 29 to July 1, 2017, Xi met principal officials, executive councillors, the Legislative Council president, the head of the judiciary and all permanent secretaries.
Xi also met some 200 people from various sectors at the Convention and Exhibition Centre on June 30 that year.
On July 1, 2017, Xi officiated the swearing-in ceremony of Lam and her governing team. About 2,000 guests, including lawmakers, Hong Kong deputies to the National People's Congress and the Chinese People's Political Consultative Conference, political and economic figures, and members of the foreign diplomatic corps attended the event.