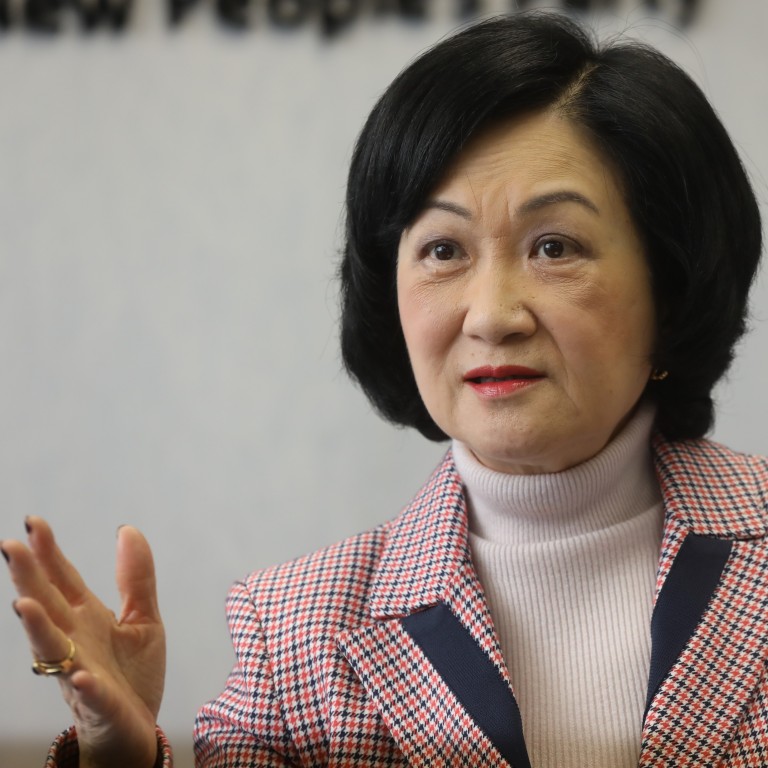 Veteran Hong Kong lawmaker Regina Ip set to become convenor of incoming leader John Lee's de facto cabinet, sources say
If confirmed, Ip, 71 will be first woman to lead body of advisers that helps chief executive in policymaking
New People's Party chairwoman would also be first convenor with political affiliation since Hong Kong returned to Chinese rule
New People's Party chairwoman Regina Ip Lau Suk-yee is set to become convenor of incoming Hong Kong leader John Lee Ka-chiu's de facto cabinet, the Post has learned.
If confirmed, the 71-year-old veteran lawmaker would be the first woman to lead the Executive Council. She would also be the first convenor with political affiliation since Hong Kong returned to Chinese rule in 1997.
Multiple sources on Thursday said Lee, who will be sworn in on July 1, had finalised the list of non-official members for Exco, a core body he must consult before making important policy decisions and introducing bills to the Legislative Council.
A source familiar with the team formation said Ip was preferred over another incumbent member, Arthur Li Kwok-cheung, 76, and deputy director of Lee's campaign office Raymond Tam Chi-yuen for the role.
"Both Lee and Ip headed the disciplinary services and they had close ties with each other. It's natural for Lee to pick her as the convenor," the source said. "The only scepticism people have about Ip is her impartiality considering her party affiliation."
Ip, whose party currently holds five seats in the 90-strong legislature, on Thursday refused to comment on the likely appointment.
All five Executive Council convenors since the handover have been men with no party affiliations. They were the late political icon Chung Sze-yuen, former city leader Leung Chun-ying, former chairman of Hong Kong Exchanges and Clearing Ronald Arculli, ex-minister Lam Woon-kwong and incumbent Bernard Chan, a seasoned politician and businessman.
Chan will not be part of Lee's de facto cabinet, the Post has learned.
The source said Ip had lauded her experience in government and in the legislature on a number of occasions.
During her tenure as secretary for security under Tung Chee-hwa's administration, Ip had advocated the passage of a national security bill under Article 23 of the Basic Law. The bill was later shelved and Ip subsequently stepped down in 2003.
Her interest in the chief executive post is well known. In 2012, she withdrew her candidacy after failing to obtain sufficient nominations. She made a comeback five years later and resigned from Exco for her bid, but failed again for the same reason.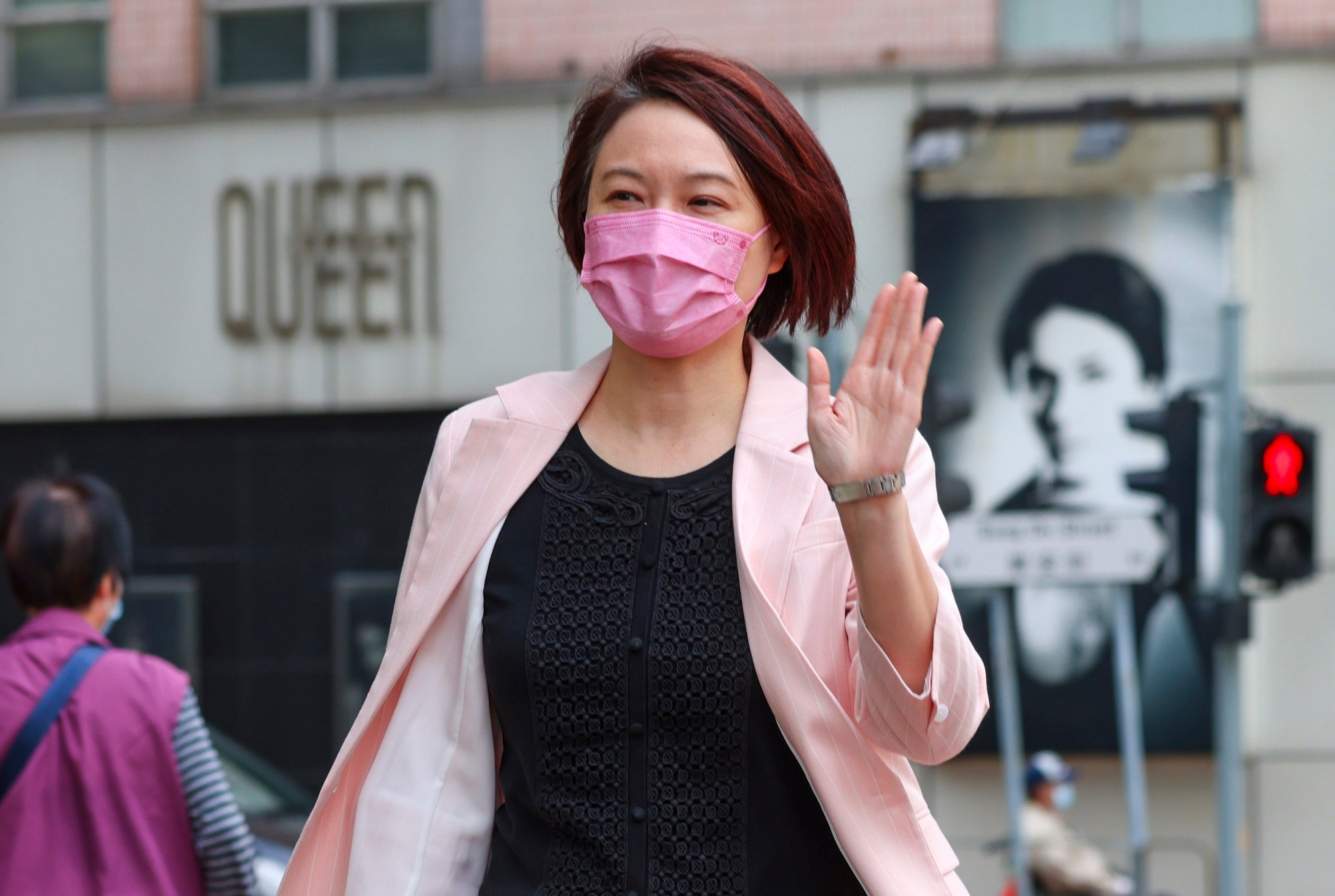 Starry Lee Wai-king, chairwoman of the Democratic Alliance for the Betterment and Progress of Hong Kong (DAB), is likely to replace the party's vice-chairman Horace Cheung Kwok-kwan as Exco member, as he stands a high chance of taking up the newly created post of deputy secretary for justice. Veteran DAB member Ip Kwok-him, 70, could also step down.
Lawmaker Stanley Ng Chau-pei, president of the Federation of Trade Unions, will take over his party colleague Wong Kwok-kin's position in Exco. Wong, 70, confirmed his departure and added: "We need new blood to bring in fresh ideas."
Current Exco members expected to stay on include Business and Professionals Alliance vice-chairman Jeffrey Lam Kin-fung and Kenneth Lau Ip-keung; Liberal Party leader Tommy Cheung Yu-yan; Martin Liao Cheung-kong, the convenor of the pro-establishment lawmakers; and senior counsel Ronny Tong Ka-wah.
Laura Cha Shih May-lung, who chaired Hong Kong Exchanges and Clearing, Joseph Yam Chi-kwong, former chief executive of the Hong Kong Monetary Authority and Arthur Li, former council chairman of the University of Hong Kong, are also expected to continue as Exco members.
Meanwhile, it is understood that lawmaker Stephen Wong Yuen-shan, deputy executive director and head of the Public Policy Institute of Our Hong Kong Foundation, a think tank founded by former city leader Tung, is expected to lead a policy research unit set to be revived in the next administration.
Another insider said lawmaker Nelson Lam Chi-yuen, an accountant by trade, was likely to be appointed as head of the Audit Commission. Lam was formerly a vice-president of the Hong Kong Institute of Certified Public Accountants.
Asked if he would become the next audit director, Lam said: "I'm now a lawmaker. But if there are any other posts for me to serve the people and my country, I'll do my best."
Additional reporting by Tony Cheung