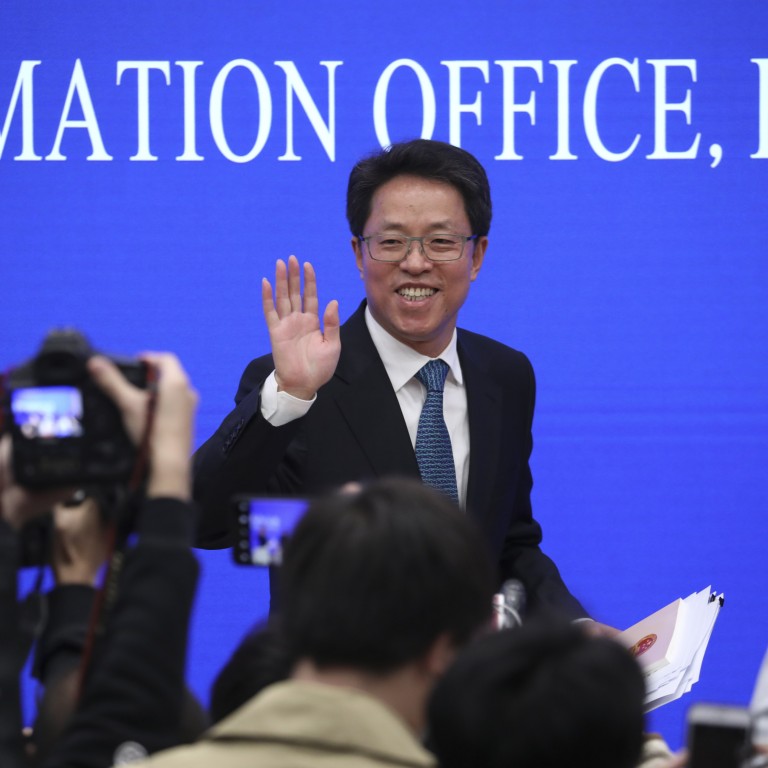 Senior Beijing official with over 30 years' experience in Hong Kong affairs appointed to deputy role in nation's top advisory body
Zhang Xiaoming, ex-executive deputy head of state-level Hong Kong office, named deputy secretary general of Chinese People's Political Consultative Conference
Senior Beijing official had a rocky time in office during Hong Kong's social unrest in 2019, later replaced by trusted ally of Chinese President Xi Jinping
A senior Beijing official with more than three decades of experience in handling Hong Kong affairs was appointed a deputy secretary general of the nation's top political advisory body on Wednesday.
The state-run CCTV reported on Wednesday that Zhang Xiaoming, former executive deputy director of the State Council's Hong Kong and Macau Affairs Office (HKMAO), was formally appointed a deputy secretary general at the close of a three-day meeting of the Chinese People's Political Consultative Conference (CPPCC) standing committee in Beijing.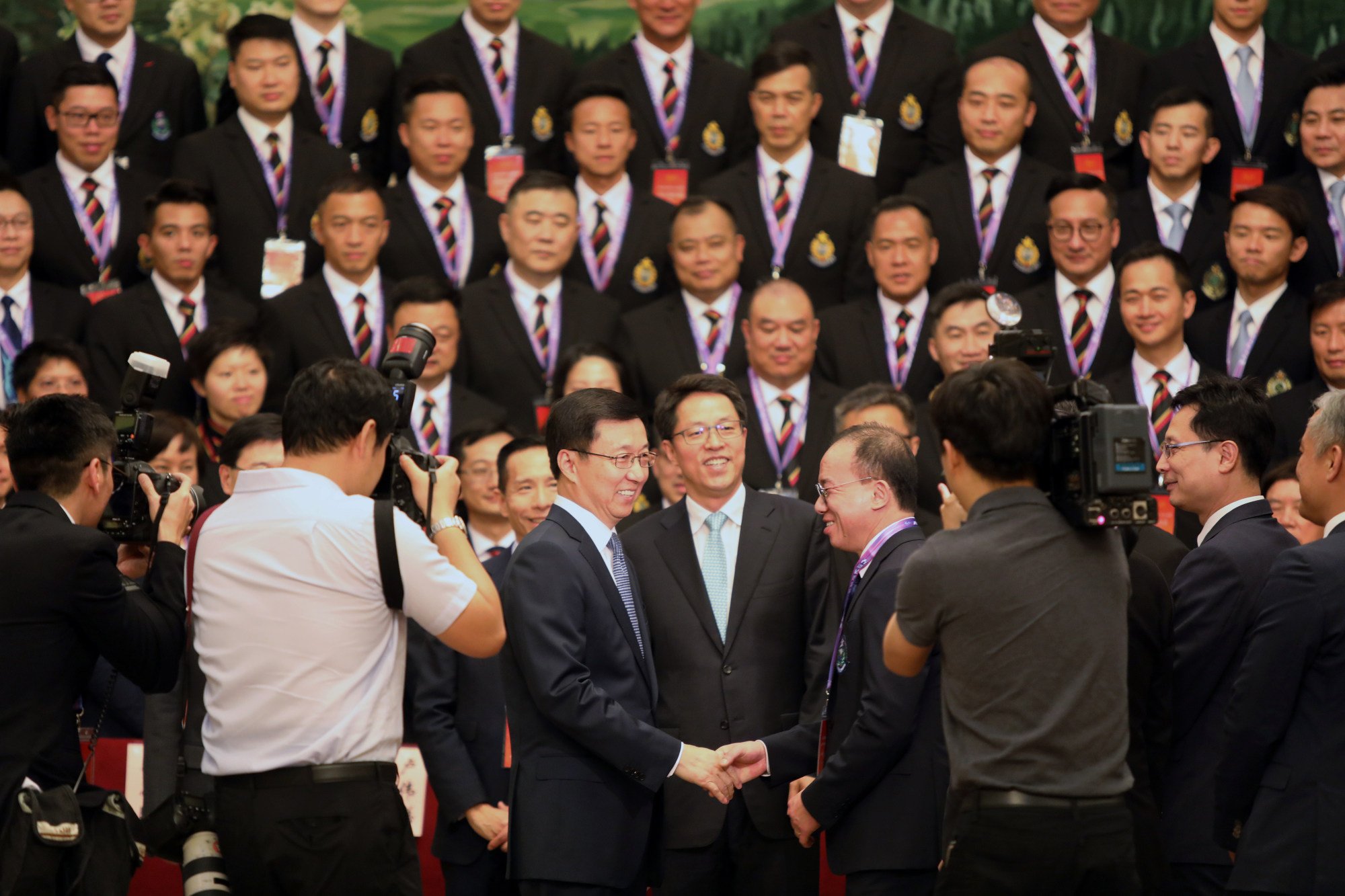 It remains unclear who will succeed Zhang as executive deputy director of the administrative agency.
Last month, the Post reported that Zhang had been picked as a deputy secretary general of the CPPCC, as part of efforts by the advisory body to pursue a greater level of engagement with the local community.
An insider had previously said the move signified Beijing's intention to strengthen the work of the CPPCC in relation to Hong Kong and Macau, with an emphasis on connecting with residents of both cities from different walks of life.
Hong Kong-based political analyst, Professor Lau Siu-kai, also a vice-chairman of Beijing's semi-official think tank the Chinese Association of Hong Kong and Macau Studies, said he expected Zhang would play a bigger role in stepping up liaison work in the community after joining the CPPCC.
"It has been the plan of the central government to mobilise the CPPCC delegates more to help expand the influence of the pro-Beijing force," Lau said.
Hui Ching, research director of policy think tank the Hong Kong Zhi Ming Institute, said Zhang's appointment could be "a signal that Beijing likes to have more people with Hong Kong experience to help the CPPCC's work" such as promoting the nation's policies.
"The CPPCC is an important agency in the political structure of China. It is wrong to interpret that Zhang's transfer means he is being demoted, although the CPPCC is not a government executive agency, unlike HKMAO," Hui added.
Zhang, 58, began working at the HKMAO in 1989 after graduating from Renmin University of China Law School, serving as the agency's deputy director from 2004 to 2012.
He was then promoted to the role of director for Beijing's liaison office in Hong Kong, later becoming director of the HKMAO in 2017. But Zhang's term at the agency's helm was rocked by the city's
anti-government protests
in 2019, which were triggered by a now-withdrawn extradition bill.
In February 2020, the central government appointed Xia Baolong, CPPCC vice-chairman and secretary general, to take over as director, while Zhang was made executive deputy director.
Xia is widely regarded as a trusted ally of Chinese President Xi Jinping, with the pair having worked together for more than four years in the mid-2000s when Xi was Communist Party chief in Zhejiang province and Xia served as his deputy.