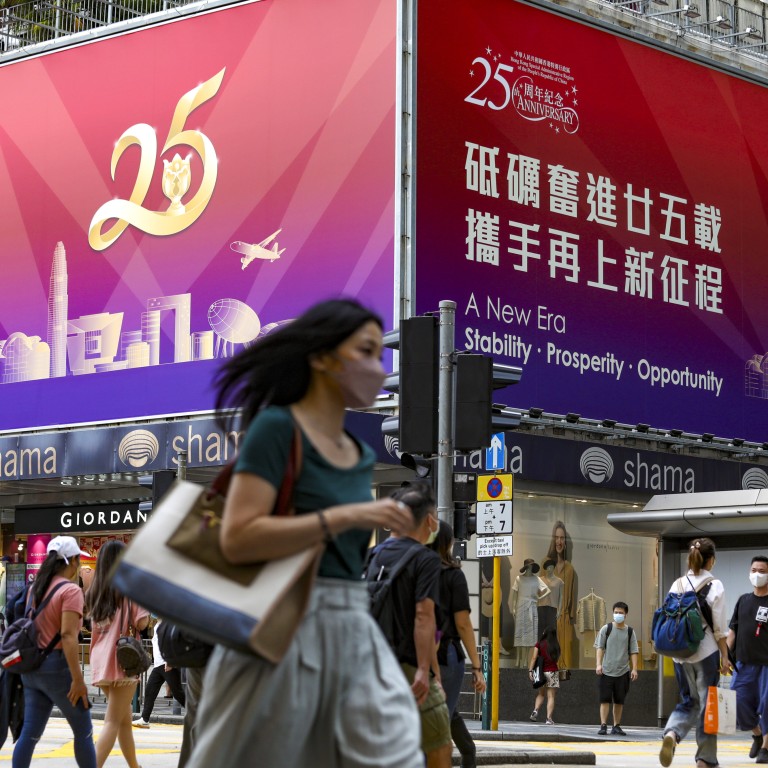 Coronavirus: Beijing assessing options for July 1 visit to Hong Kong after 2 top local officials infected
Infection of mainland affairs minister Erick Tsang and incoming chief secretary Eric Chan sparks speculation on whether state leader such as Xi Jinping will attend celebrations
Source familiar with preparations for next week's celebrations says cases will not have 'significant impact' on any visit
Beijing is still assessing the
coronavirus
situation in Hong Kong before deciding on precautionary steps over who will attend the 25th anniversary of the city's return to Chinese sovereignty given the rising number of cases and the infection of two key officials, politicians said on Friday.
A source familiar with preparations for next week's celebrations said the two officials' cases would not have a "significant impact" on a visit by a yet-to-be-named state leader.
The initial expectation had been that Chinese President
Xi Jinping
would be visiting Hong Kong and overseeing the swearing in of new leader
John Lee Ka-chiu
on July 1, with sources telling the
Post
on Tuesday that was the arrangement up to then.
But National People's Congress local deputy Ip Kwok-him said he expected the central government to be making contingency plans for the inauguration of the new government.
This could include sending a senior official to the city to officiate at the swearing-in ceremony and having a state leader give a speech via teleconferencing, he said.
Secretary for Constitutional and Mainland Affairs Erick Tsang Kwok-wai and incoming chief secretary Eric Chan Kwok-ki were on Thursday confirmed as infected with the coronavirus, the same day senior local officials entered a "closed-loop" arrangement aimed at protecting them from infection ahead of the anniversary.
"[The infections] will affect state leaders' plans. If no state leader is coming, the central government will still send a representative to oversee the swearing-in," Ip told the Post. "This official is more likely to be Xia Baolong, director of the State Council's Hong Kong and Macau Affairs Office."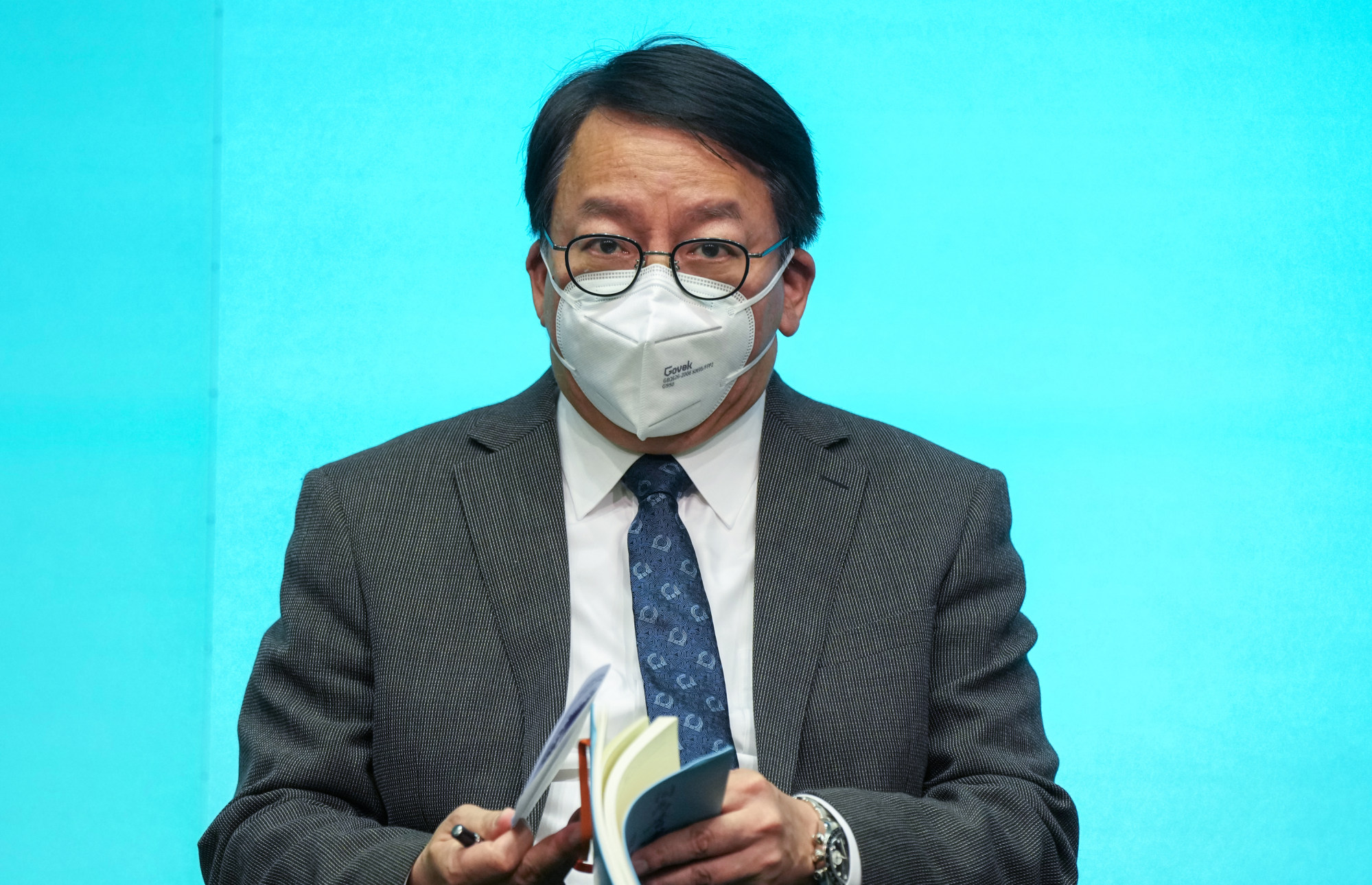 Covid-19 Cases continue to climb in Hong Kong, with health authorities on Friday reporting 1,860 infections, including 139 imported ones, marking the tenth straight day of the overall figure hitting the four digits. The city recorded 1,650 cases on Thursday and just 1,145 this time last week.
Asked about the infections of senior officials, including the source of transmission, Dr Chuang Shuk-kwan of the Centre for Health Protection's communicable disease branch declined to comment.
"I will not disclose details about any particular individuals," she said.
Neither would Chuang disclose the number of close contacts identified nor how many of them worked in government.
Permanent Secretary for Development (Works) Ricky Lau Chun-kit also contracted Covid-19 and was sent into quarantine, as were Tsang and Chan.
Ip said he believed Chinese Premier Li Keqiang and Chinese Vice-Premier Han Zheng were less likely to be backup candidates as they were high-ranking state leaders. It was also unlikely to be Luo Huining, director of the central government's liaison office in Hong Kong, as he was ranked lower than Xia, he added.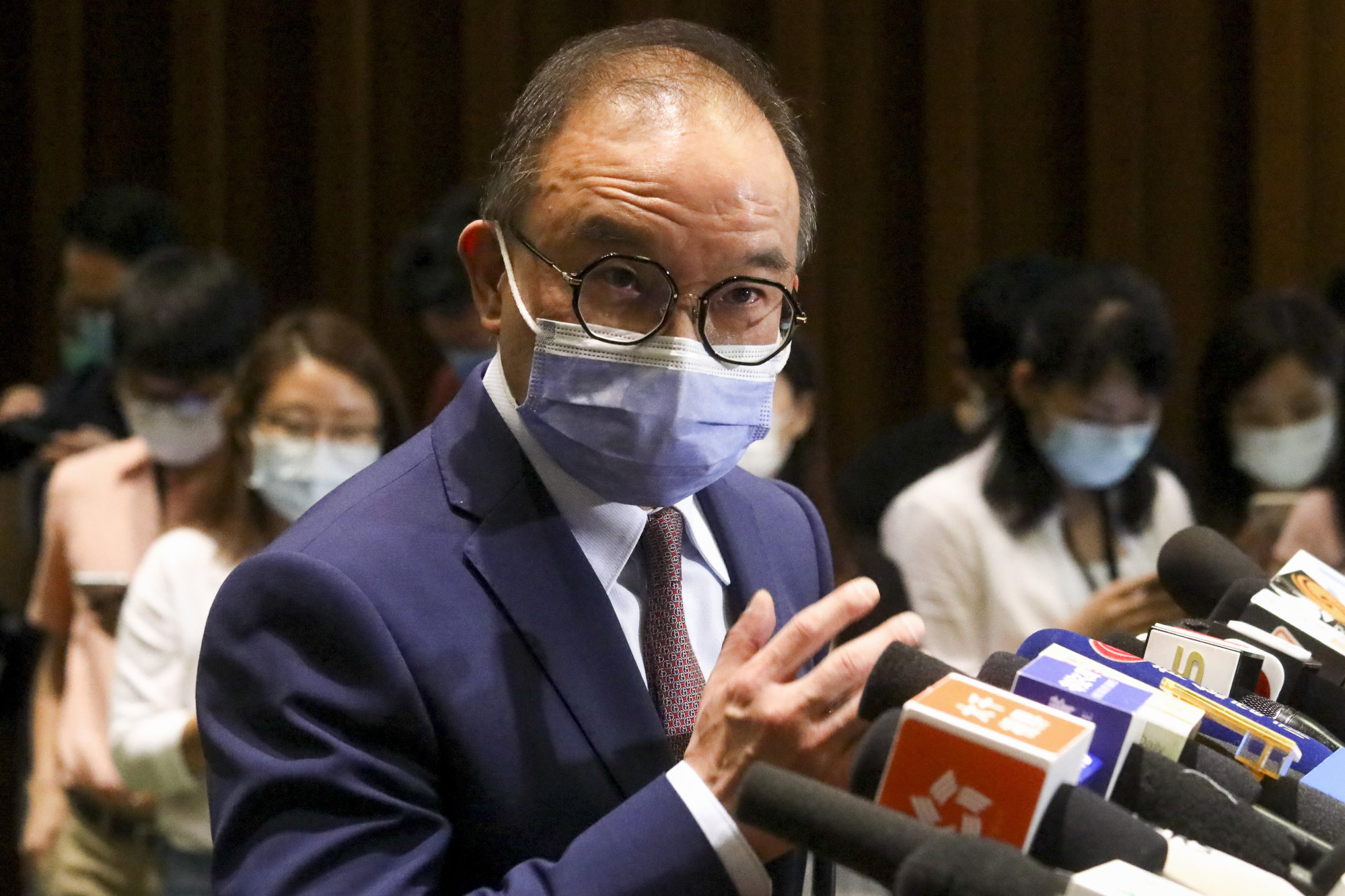 As Beijing had already appointed Hong Kong's new governing team of officials, there had been talk on whether they could take office automatically on July 1 without the need to be sworn in. But Ip said it was unlikely, as the legislature had passed a law last year to specify the necessity of a proper oath of office.
In 2016, China's top legislative body interpreted Article 104 of the Basic Law, the city's mini-constitution, to specify that "oath taking is the legal prerequisite and required procedure for public officers … to assume office".
It added: "No public office shall be assumed, no corresponding powers and functions shall be exercised … by anyone who fails to lawfully and validly take the oath."
Ip also said there was a high chance Tsang and Chan, currently director of the Chief Executive's Office, would be absent for July 1 events.
"My impression is that [Beijing] wants zero risk. Under these strict criteria, they may not be able to attend the event if the state leader is present," he said.
Ip pointed to the "two sessions" annual meetings of the country's legislature and top advisory body as an example, saying people whose driver or family members had contracted the virus were barred from attending. Political heavyweight Tam Yiu-chung was unable to attend a meeting after accepting a cheque from a Covid-19 patient, he added.
According to past practice, incoming leader John Lee Ka-chiu will take his oath in front of a state leader on July 1, with Chan then expected to lead other senior ministers in taking their vow as a group.
Ip said that if Chan could not attend the ceremony, Financial Secretary Paul Chan Mo-po, as the next minister in terms of precedence, would replace the incoming chief secretary and lead others in taking the oath.
He also expressed concerns that other incumbent and incoming officers could be experiencing the virus' incubation stage and test positive a few days later.
Under health authorities' discharge criteria, Covid-19 patients who have received at least two doses of a vaccine may end their quarantine at the earliest on day seven after a positive result if they are negative using a rapid antigen test on days six and seven.
The two officials could therefore end their quarantine at the earliest on June 30, a day before the swearing-in ceremony.
Veteran pro-Beijing politician Tam Yiu-chung, Hong Kong's sole member of the Standing Committee of the National People's Congress, said the public should wait for further announcement when asked whether a state leader would visit next week.
"We hope that the state leader can come to Hong Kong to celebrate the 25th anniversary with us," he said.
Tam added he hoped Tsang and Chan would recover soon so they could join the celebrations. He also said the government had mentioned earlier it would modify the oath-taking arrangements if top officials were infected.
Maria Tam Wai-chu, vice-chairwoman of the Basic Law Committee which advises Beijing on the city's mini-constitution, said she believed the celebration events would proceed as scheduled.
Infectious disease specialist Dr Joseph Tsang Kay-yan said he believed the chance of infections among other officials was low, given that they wore masks at work and tested themselves for Covid-19 every day.
As part of the security arrangements for the anniversary, the entire police force will be on duty for three straight days starting from June 28, working a minimum of 12-hour shifts per day.
The Jockey Club said its clubhouse in Happy Valley would be closed for five days from Friday due to a rise in infection among staff.
The city's Covid-19 tally stood at 1,233,912 infections, with the related death toll remaining at 9,398.
Additional reporting by Gary Cheung and Edith Lin