Hong Kong's largest journalist group insists it operates in accordance with law after being asked by authorities to justify activities
Hong Kong Journalists Association says it received letter from Registry of Trade Unions demanding explanation of group's operations
Association chief Ronson Chan says queries in the letter are not 'unanswerable, adds group will reply to authorities in July
Hong Kong's biggest journalist group has insisted it has been operating in accordance with the law after it was asked by labour authorities to justify its activities for the second time in six months.
The Hong Kong Journalists Association (HKJA) revealed on Sunday it had received a letter from the Registry of Trade Unions of the government's Labour Department earlier this month, demanding an explanation of its operations.
Association chairman Ronson Chan Ron-sing said he would not comment on whether authorities had investigated the group's inspection activities on Taiwan's presidential election two years ago, as reported in other media. He also refused to reveal further details of the letter.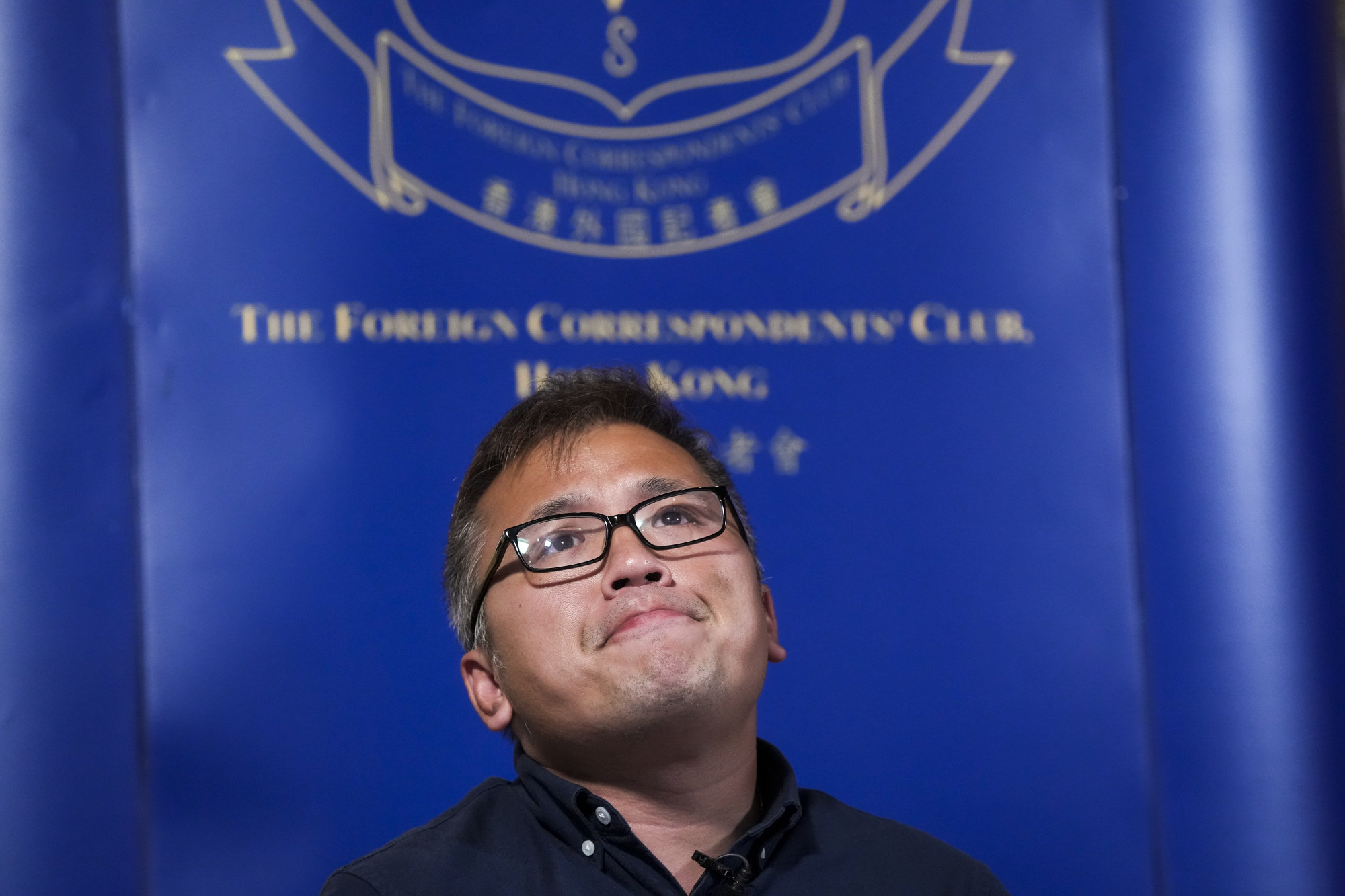 "It wasn't our first time holding such activities and there's not much controversy," Chan argued.
"[Our] activities are reasonable and legal. They are in compliance with the Trade Unions Ordinance and the association's constitution."
He added that the queries in the letter had not "confused" the association and were not "unanswerable". The group has been seeking legal advice and will reply to authorities in July, according to Chan.
A Labour Department spokeswoman told the Post on Sunday it was inappropriate for the registry to comment on individual cases. If a trade union was found to be in breach of the ordinance or its constitution, the registry would take stringent follow-up action, she said.
The registry is responsible for administering the ordinance to promote management of workers' group and unionism under the law, and to ensure compliance with the rules.
The journalist group received a letter from the registry in January, requesting additional financial information on its operations on top of annual financial statements submitted yearly.
The letter in January also asked the association to clarify how some of its activities and social media posts were related to its work as a trade union.
During the group's annual general meeting on Saturday, it amended its charter, with the voting threshold for disbandment reduced from 83 per cent of membership to half.
After the meeting, Chan said the members' decision showed they hoped to give the executive committee flexibility in the event of a need to disband, while stressing that the association did not have any views on folding at present.