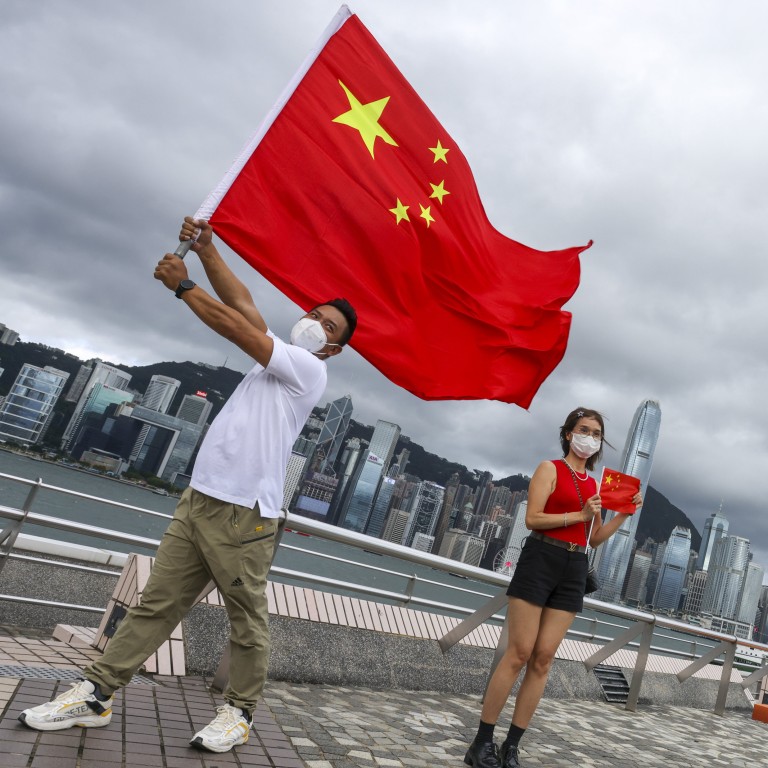 5 key takeaways from Xi's Hong Kong speech, including Beijing's 'full jurisdiction', no change to 'one country, two systems' and John Lee's to-do list
Xi says one country, two systems has been repeatedly tested and has won the support of residents and the rest of the nation
Beijing's comprehensive jurisdiction is the source of Hong Kong's high degree of autonomy, and both are needed for the city's success, he maintains
Chinese President Xi Jinping attended the inauguration of Hong Kong's new administration on Friday, giving reassurances on the long-term continuity of the "one country, two systems" governing principle, as well as setting out a demanding to-do list for John Lee Ka-chiu's team.
Here are five key takeaways from his 3,700-word speech: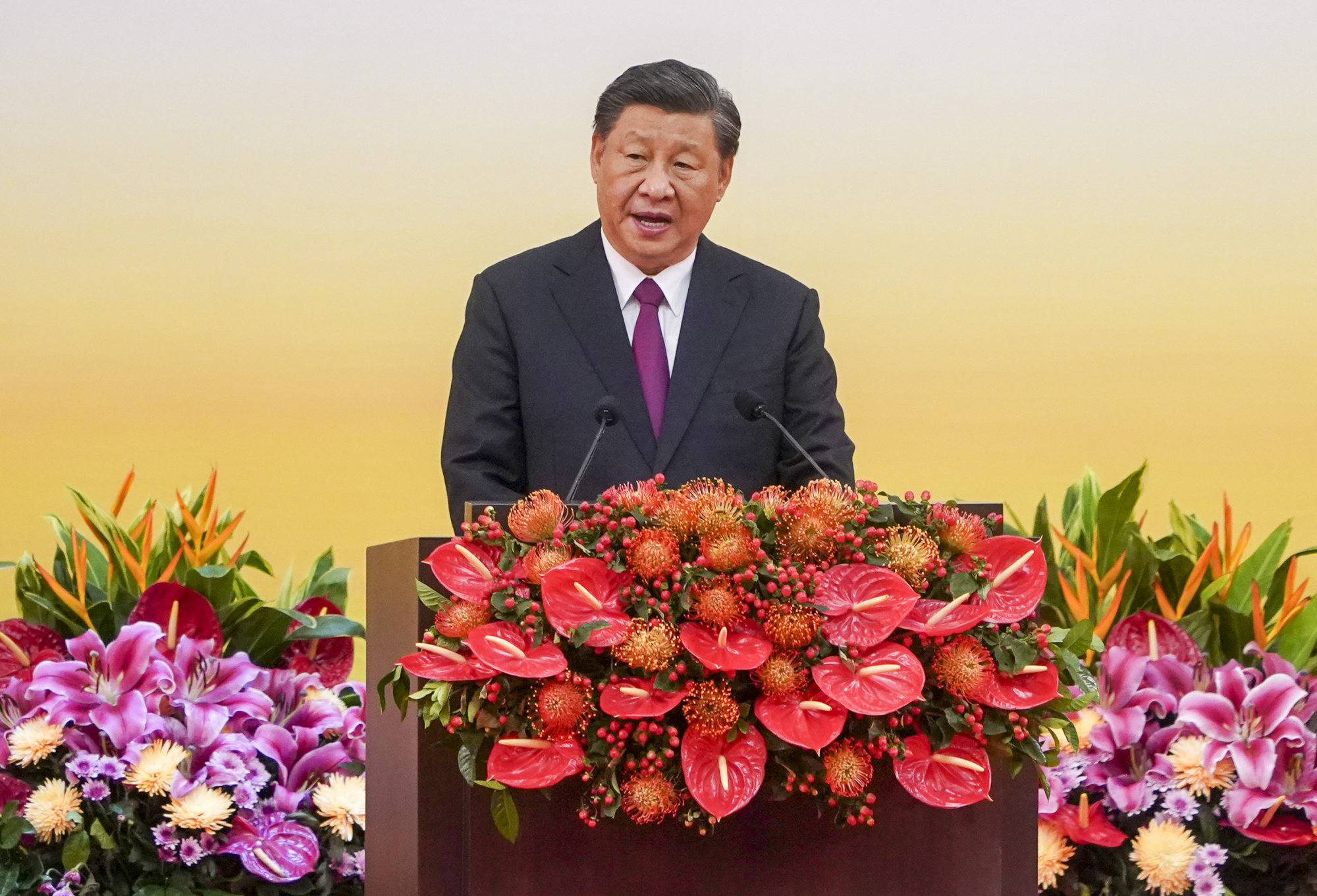 1. No change to one country, two systems
This year marks the 25th anniversary of Hong Kong's return to Chinese rule, and local politicians had hoped Xi would touch on the city's direction for the next 25 years, with Article 5 of the Basic Law, the city's mini-constitution, specifying the local capitalist system and way of life shall remain unchanged until 2047.
In his opening remarks, Xi made clear that the one country, two systems formula must be adhered to in the long-run.
"It has been repeatedly tested. It conforms to the fundamental interests of the nation, as well as the fundamental interests of Hong Kong," he said.
"It has won the support of more than 1.4 billion people of the motherland, the unanimous support of the residents of Hong Kong … and the general approval of the international community. There is no reason to change such a good system."
Xi also said experiences in Hong Kong over the past 25 years showed that authorities must implement one country, two systems comprehensively and accurately, ensure that the city was administered by patriots, find the right balance between Beijing's comprehensive authority and the city's high degree of autonomy, and safeguard Hong Kong's unique strengths.
2. 'Patriots administering Hong Kong': no other country will let traitors hold power
On patriots administering Hong Kong, Xi said it was a universal principle that political power must be in the hands of patriots.
"No country or people would allow unpatriotic, or even traitorous and treasonous forces or people, to hold political power," he said.
"To ensure Hong Kong's long-term prosperity and stability, the city's administering power must be firmly held by patriots. This must not be swayed."
Xi also said that to guard Hong Kong's political power is to guard its long-term prosperity and stability, and the interests of more than 7 million residents.
Last year, Beijing imposed a sweeping electoral overhaul to ensure the city's political institutions, such as the Election Committee and Legislative Council, were firmly dominated by those deemed "patriotic".
3. Beijing's 'comprehensive jurisdiction' over Hong Kong
In recent years, senior Beijing officials have asserted that the central government enjoys "comprehensive jurisdiction" over a wide-range of policy and constitutional matters in Hong Kong.
Xi touched on this point on Friday, saying that Beijing's comprehensive jurisdiction was the source of Hong Kong's high degree of autonomy.
"Enforcing the central authorities' overall jurisdiction and upholding the Special Administrative Region's high degree of autonomy are integral aspects of the same policy, and only by ensuring both can we run the SAR truly well," he said.
Xi added that under this policy, Hong Kong's government must be executive-led. The executive, legislative and judicial branches must follow the Basic Law and other relevant laws in performing their duties, with the first two branches offering support as well as checks and balances for each other, while the judiciary exercised independent judicial power, he said.
4. The need for Hong Kong to retain its common law system and unique status
Another lesson that Xi said one could learn from the practice of one country, two systems was that Hong Kong's unique role and strengths must be maintained.
"The central authorities have always handled Hong Kong affairs from strategic and overarching perspectives, with the starting point and ultimate goal always being to uphold the fundamental and long-term interests of both our country and Hong Kong," he said.
Looking ahead, the presidents said the central government fully supported Hong Kong "in maintaining its free, open and sound business environment, [and] in retaining its common law system."
In March, Xia Baolong, director of the State Council's Hong Kong and Macau Affairs Office, said that the city would continue to be governed under the one country, two systems principle, and keep its common law and judicial systems beyond 2047, half a century after its handover from British to Chinese rule in 1997.
5. John Lee has to address social problems and promote harmony
Xi gave the new chief executive a long checklist, which included improving government efficiency and boosting economic momentum.
On livelihood issues, the president said the biggest desire of Hong Kong people was "a better life, a bigger flat, more business start-up opportunities, better education for children and better elderly care".
"What the people call for, we must strive to deliver," he said.
Xi also highlighted the importance of social harmony. In a reference to the 2019 social unrest, the president said: "A harmonious family will always prosper. Having gone through ups and downs, people have learned the hard way that Hong Kong must not be destabilised and cannot afford any chaos."
Xi also paid special attention to young people, urging authorities to help them overcome difficulties in education, employment, starting businesses and buying homes, as well as ensure they had more opportunities to grow.