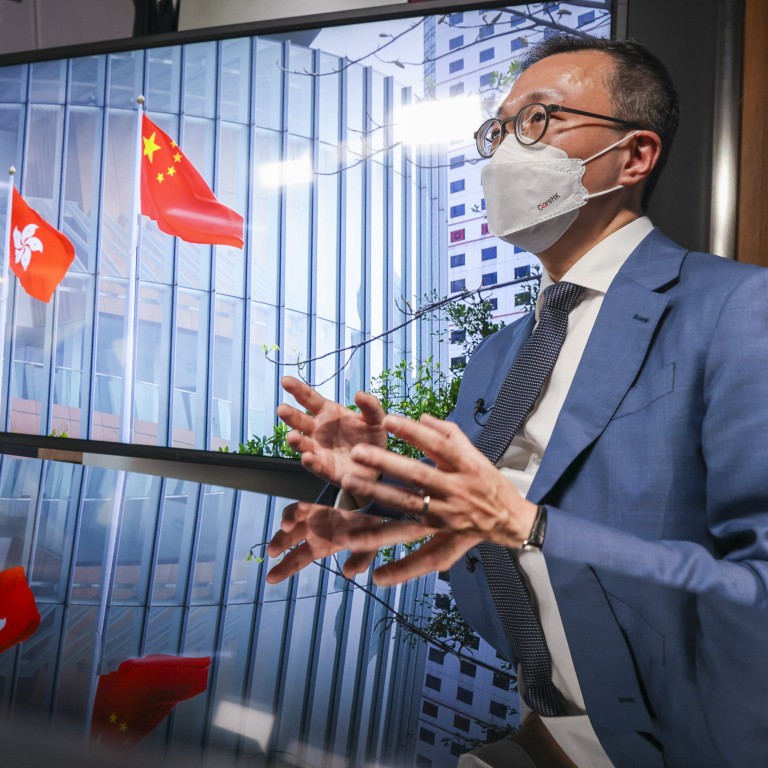 Exclusive

|
Hong Kong's Secretary for Justice Paul Lam addresses concerns over timely court proceedings for 47 opposition activists arrested for national security law violations
Secretary for Justice Paul Lam says prosecutors have been grappling with a much heavier workload in recent years
More than 30 opposition activists charged with subversion have spent over a year behind bars awaiting trial
Hong Kong's new secretary for justice has promised to act on "legitimate" concerns over a delay in the prosecution of 47 activists arrested under the national security law, but insisted the proceedings so far have not been exceptionally lengthy.
Appealing for public understanding, Paul Lam Ting-kwok said prosecutors had been grappling with a much heavier workload in recent years, but added the Department of Justice had been working with judges and defence lawyers to resolve the issue of unduly long waiting times before cases appeared in the courts.
Concerns have been raised about the lack of clarity on when the 47 opposition figures charged with subversion under the
national security law
would have their day in court. The activists were charged in March last year for their participation in a non-official election primary in 2019. More than 30 of them have spent over a year behind bars awaiting trial.
"As a matter of principle, very seriously, I accept that justice delayed is justice denied," Lam said in an exclusive interview with the Post.
"Obviously, there's always room for improvement because otherwise people will not be so concerned. So I recognise there is a concern. It's a legitimate concern. And I'll do whatever possible to address this."
Critics argued defendants were facing undue punishment if they ended up being acquitted, and for those who faced charges with shorter maximum sentences – such as sedition, which carries a jail term of two years – they might spend a longer time waiting in jail than the sentence eventually received.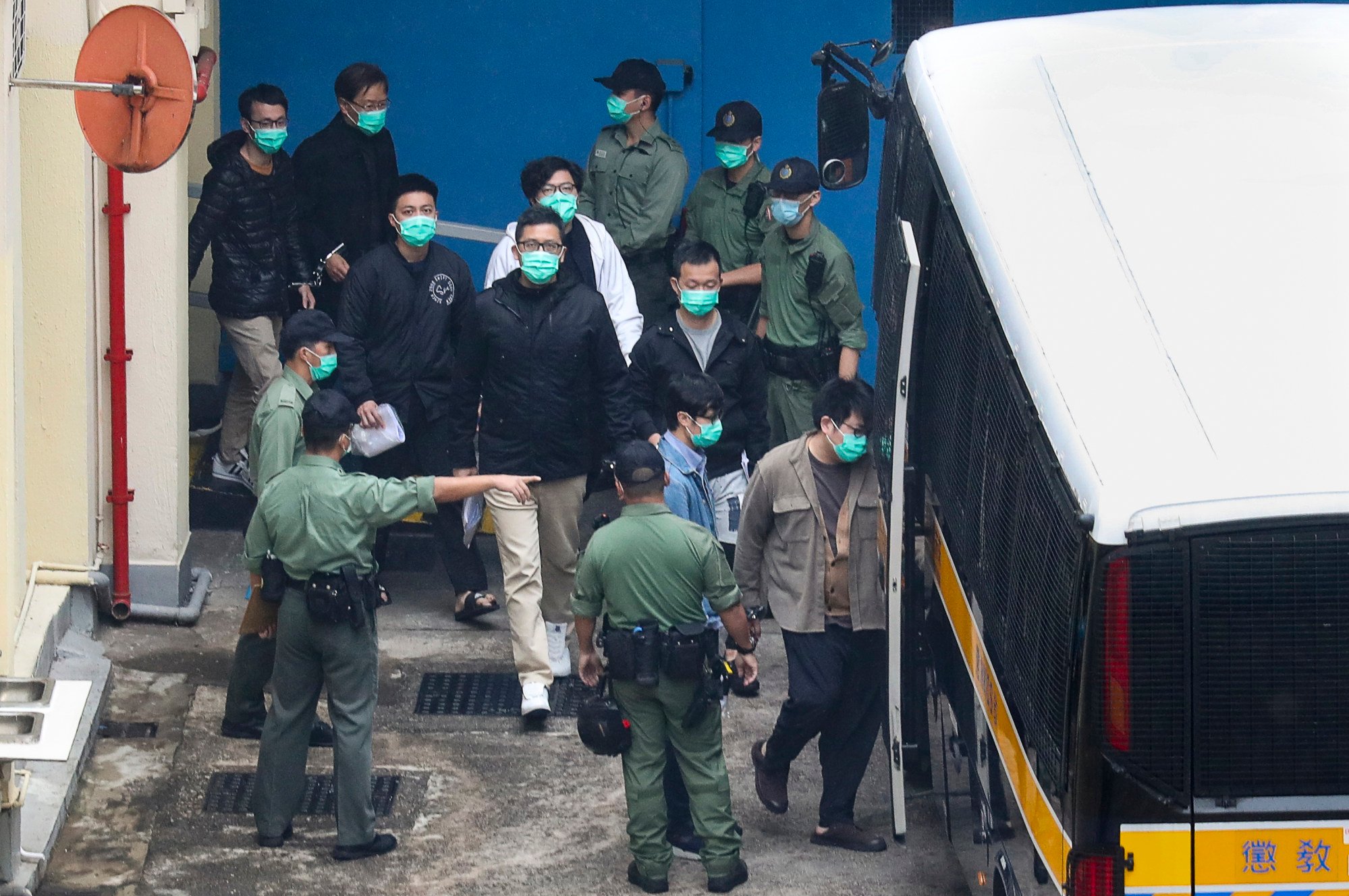 A month into his job as the justice secretary, Lam, 54, a barrister by training, said the new administration had not set a timeline for passing Article 23 legislation, a security bill Hong Kong is obliged to enact under the Basic Law, the city's mini-constitution.
In a wide-ranging interview, Lam also discussed how his commitment to the city prompted him to take up the job, despite the prospect of being sanctioned, adding he planned to tell the outside world how Hong Kong's rule of law remained as robust as ever.
Lam said the government was opting for a cautious approach to ensure Article 23 would cover all national security lacunas – filling the remaining five aspects that the Beijing-imposed national security legislation had yet to prohibit – while striking a balance with ensuring people's freedom of expression.
The national security law introduced by Beijing in June 2020 bans acts of secession, subversion, terrorism and collusion of foreign forces, while Article 23 requires the city to also legislate against sedition, treason, theft of state secrets and prohibition of foreign bodies carrying out political activities and local entities forming ties with them.
Lam declined to comment on whether the bill would come with the same high bail threshold, additional investigative powers and exceptional scenarios where mainland Chinese authorities could assume jurisdiction, such as under the security law imposed in June 2020.
"The matter is still under consideration," he said.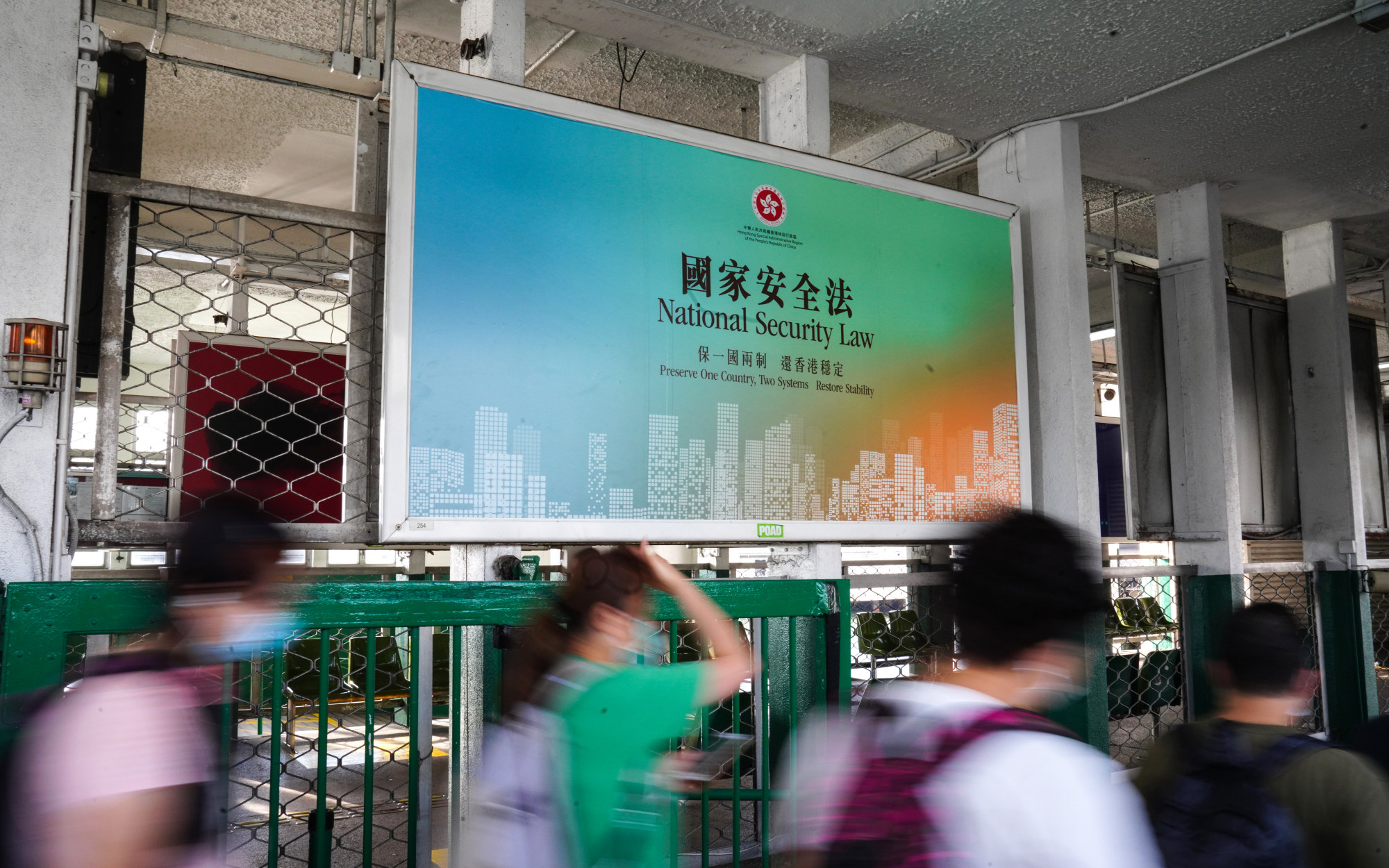 Lam said he believed the city still enjoyed a high degree of rule of law as reflected by its independent judiciary and its international ranking – coming in 19th in the World Justice Project's 2021 rule of law index which surveyed 139 countries and territories.
Over the past three years, Hong Kong had come under heavy scrutiny and attack for its implementation of the national security law and its crackdown on protesters from the 2019 social unrest, with Western countries accusing it of disregarding residents' rights and freedoms.
Two judges from Britain's Supreme Court
pulled out
of the city's Court of Final Appeal earlier this year, citing concerns of "appearing to endorse an administration which has departed from values of political freedom, and freedom of expression", though nine retired jurists from overseas also decided to stay – a point Lam argued was what mattered.
"My concern is that some people outside Hong Kong may not be able to obtain a very accurate and complete picture of what's going on here," he said, stressing that presenting "a more accurate and complete picture" of Hong Kong was one of his goals in his five-year term.
Noting the public's concern on national security cases, he said: "One of the very first things that I directed my colleagues to do is to ensure that there will not be any unreasonable delay."
Lam said, in fact, it had not taken those facing national security charges "exceptionally longer" to go to trial, although the law imposed a higher bail threshold than nearly all other criminal offences, making it harder for defendants to remain out of jail while awaiting trials.
He said the department had tried to delegate more prosecutorial duties to private barristers to ease the workload of its own staff, who were also coping with cases from the 2019 unrest.
"But it turned out to be not as easy as one may think," he said, saying private barristers were often fully booked themselves.
The time taken for a case to proceed to trial also depended on judges' availability and various requests made by defence lawyers, such as translation work or disclosure of documents, Lam noted.
Lam said the department had been working with both defence lawyers and the judiciary to speed up the process, and the courts had been taking a more proactive role in managing cases.
Nonetheless, criticisms have surfaced over a recent case with defendants facing sedition charges. A court granted the prosecutors' request for a two-week adjournment to prepare for their closing submission, despite defence lawyers insisting that proceedings should continue.
Lam said if time was "well-spent" to ensure a case was properly presented, it should not be treated as a delay. "It's the necessary time taken to ensure the administration of justice," he said.
He declined to comment on whether the case of the 47 opposition figures should be tried by a jury – seen as a move to boost public confidence in national security trials – stressing only that a non-jury trial, led by three designated judges, would not make it any less fair.
On Article 23, Lam noted the potential backlash if the administration rushed through the legislative process, bearing in mind the 2019 anti-government protests triggered by a now-abandoned extradition bill which would have allowed for criminal suspects to be sent to the mainland for trial, as well as a mass demonstration in 2003 that caused Article 23 to be shelved.
"In terms of history, there is more than one lesson that we may learn from," he said.
But he added: "Irrespective of what happened in the past, a cautious approach is necessary … People will be concerned about how to strike a proper balance between safeguarding national security and safeguarding freedoms and expression."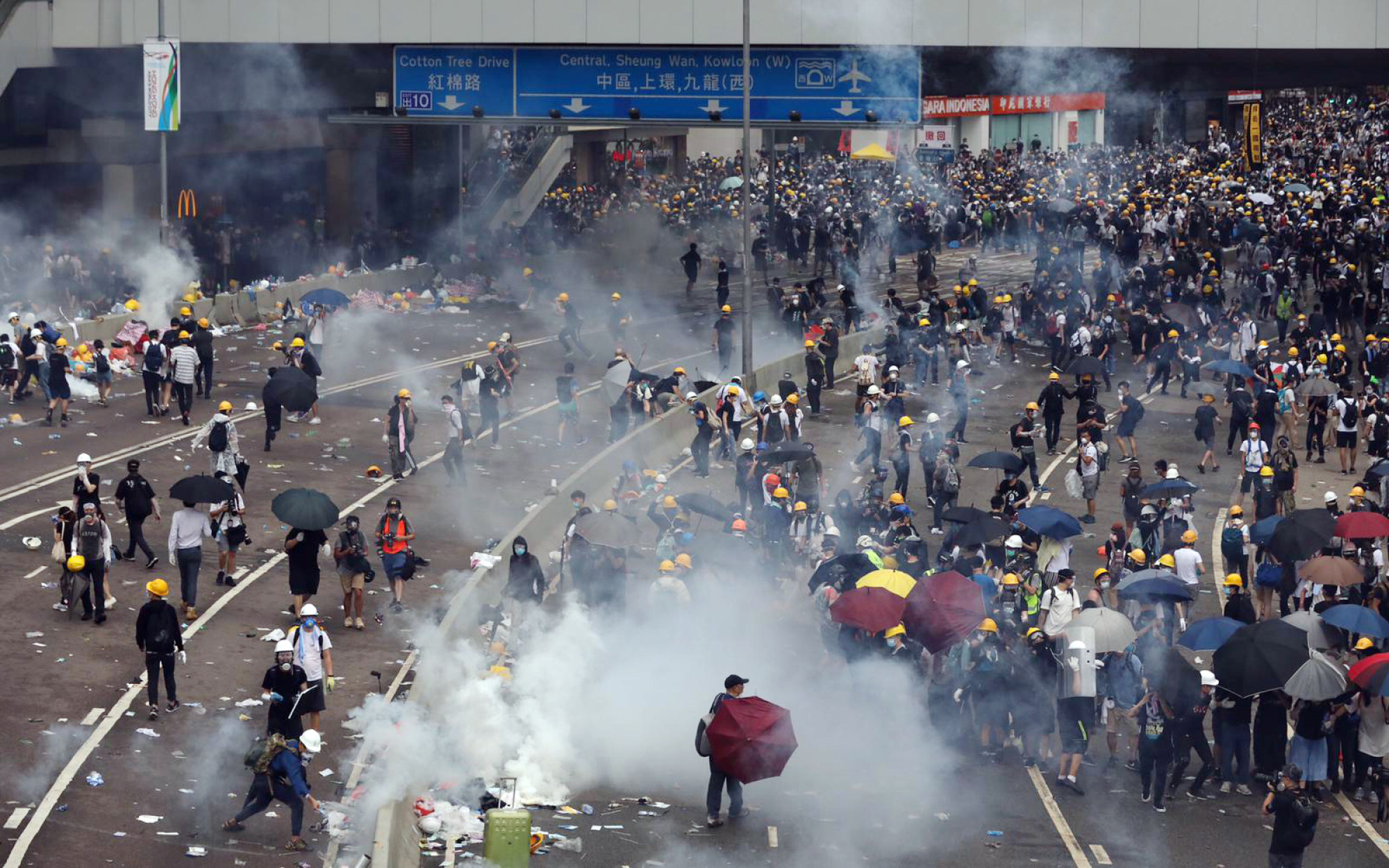 At the same time, the government would also want to avoid legislating a law that would be plagued by loopholes "the next day", he said.
Last month, Lam was named alongside 16 prosecutors by the US Congressional-Executive Commission on China for their role in pressing national security charges, with the body recommending sanctions.
Lam said the move only made his colleagues' morale higher. "Morale was … in fact improved because people feel that our colleagues have been treated unfairly. They recognise that they are doing a very important job," he said.
He said he had no "crystal ball" to predict the response to the justice department's next recruitment drive, to take place in about a month, but added he was "not pessimistic at all".
"People recognise its importance and this may well be factors attracting people to join the Department of Justice," he said.