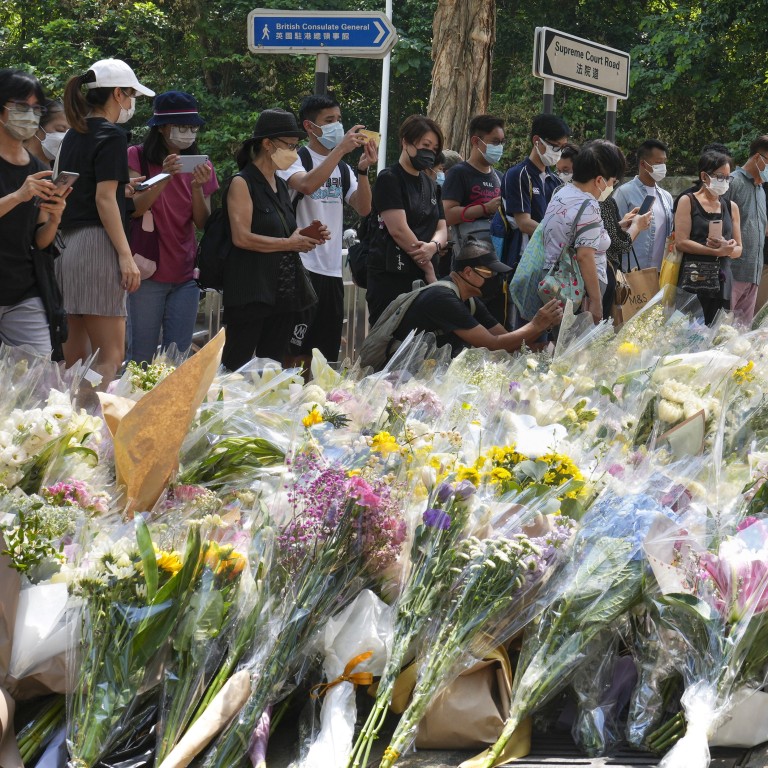 What really drove massive outpouring of grief in Hong Kong over queen's death?
Long queues of residents pay tribute to late monarch at British consulate this week in what was biggest display of respect in region
Residents recall British rule as era of stability and prosperity, but academics argue city did not struggle with past ties as other colonies did
Massive queues of Hong Kong residents sweltered in the heat as they paid tribute to the late Queen Elizabeth at the British consulate over the past week, but academics suggested the outpouring of grief was as much to do with uncertainty about the future as nostalgia for the city's colonial past.
Mourners, the majority middle-aged or elderly, left flowers, letters and cards outside the diplomatic mission in Admiralty in what is believed to be the biggest show of respect for the queen in the region.
Some burst into tears or fell to their knees in front of a portrait of the queen, who died at Balmoral Castle in Scotland last Thursday.
Others brought their pet corgis with them, a dog breed beloved by the late monarch, who was the city's head of state before it returned to Chinese rule in 1997.
But the atmosphere in the city was different from other former British colonies, and academics and historians suggested that was down to Hong Kong's unique history.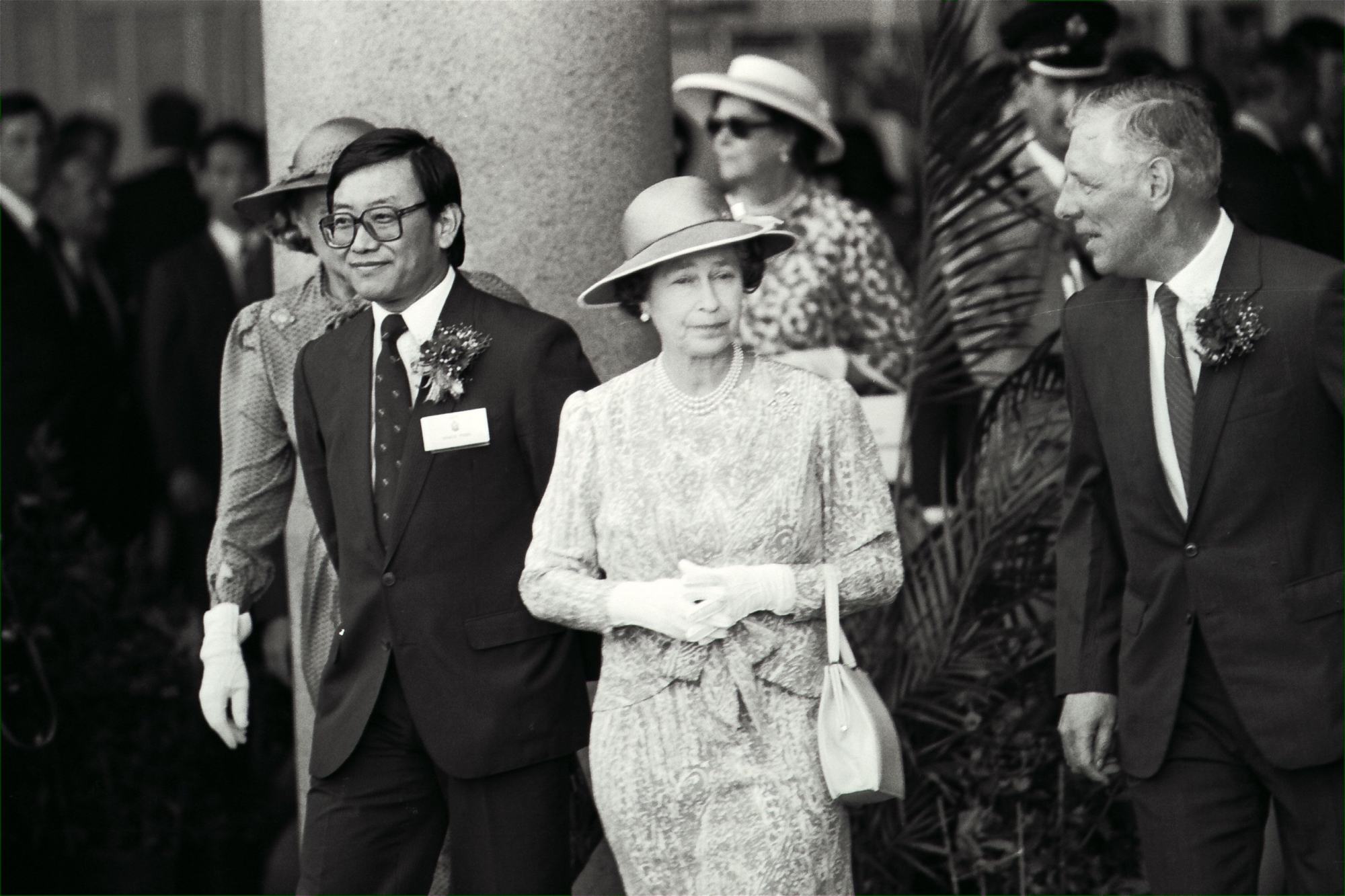 Steve Wu, a 34-year-old college lecturer, who visited the consulate, said the queen had set an example of how to be a humble leader capable of listening to a variety of voices, which contrasted with what many believed was an erosion of freedoms under Chinese rule.
"I can no longer think of a reason to be proud of being a Hongkonger," he said. "The former governors did many things, with housing, urban planning and infrastructure. They wanted the best for Hong Kong."
Carol Lam, 52, an accountant who also joined the crowds outside the consulate on Monday, said she was mourning Hong Kong's past as well as the late queen.
"We have been criticised for our attachment towards the city's colonial past, but those people never study why we can't detach from that sentiment," she said.
"The death of the queen makes us miss the old days more, when there was still freedom of speech and a foundation for us to thrive. But since 2019, everything has become so bleak."
That year, Hong Kong was rocked by anti-government protests triggered by wide resistance to a planned extradition bill but which morphed into a call for faster political reform.
Flora Pang, 42, an office clerk, said she was attached to the queen because she had grown up seeing a picture of the monarch on her classroom wall.
"I received my education in Hong Kong. I miss those stable, calm times," she said. "Since the handover, society has been filled with disorders stirred up by opposition lawmakers."
Wong Chun-kok, a cultural studies lecturer at Lingnan University in Tuen Mun, said Hong Kong was very aware of its relative prosperity in the colonial period.
"Hong Kong used to fare better than the mainland," he said. "The sensation of Hong Kong being comparatively open, comparatively liberal and comparatively thriving in the economy was tied with the colonial government."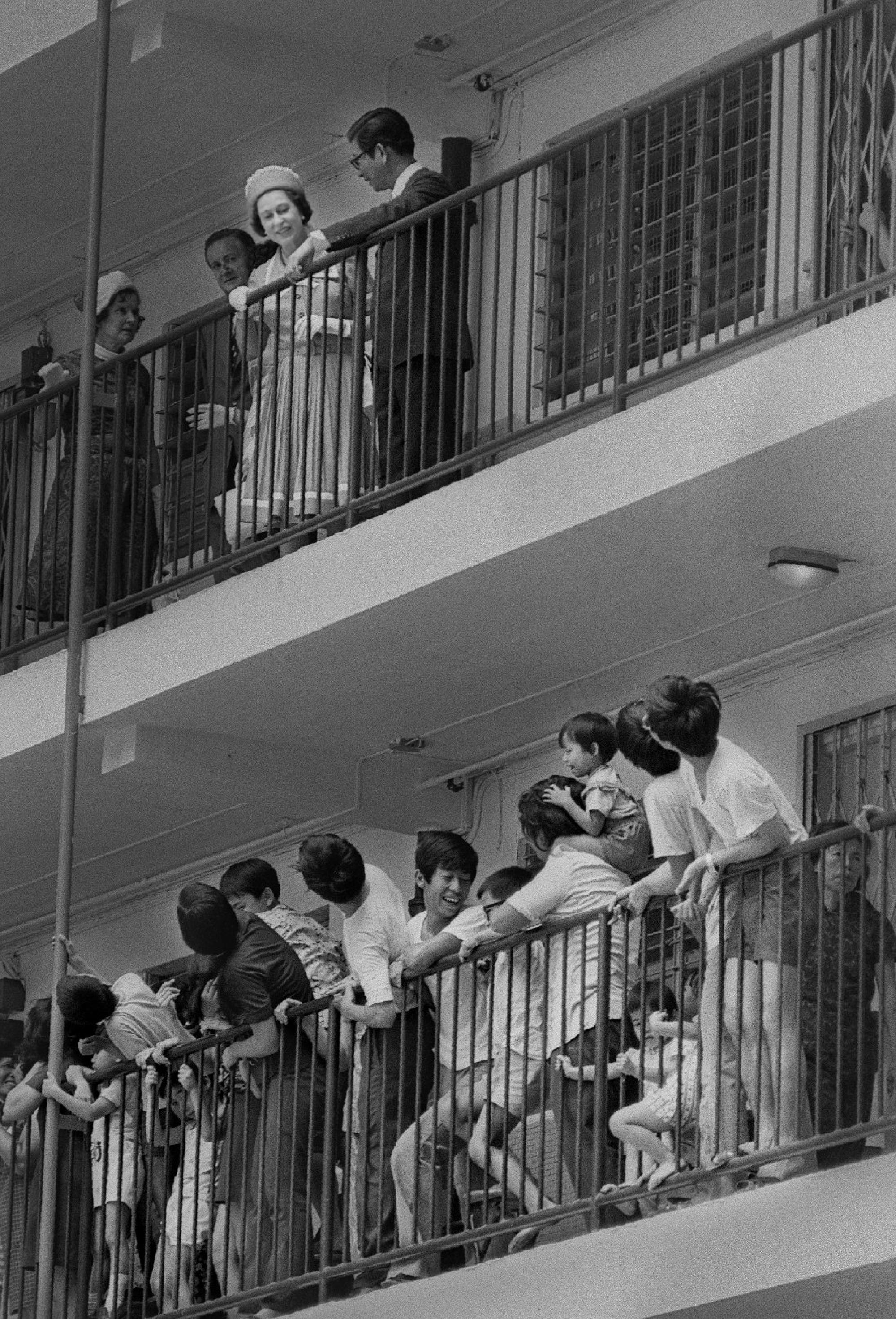 John Carroll, a history professor at the University of Hong Kong, agreed the city's history had played a part in the apparent devotion to the memory of her majesty.
"Hong Kong was run somewhat differently from other former colonies. Whereas many colonies were in bad shape economically when they became independent, Hong Kong's GDP was higher than that of Britain, Australia and Canada when it was returned to China in 1997," he said.
Carroll explained that the British encountered almost no resistance when they first occupied Hong Kong Island in 1841 and only one massacre was recorded during the colonial era, after the British extended its control to the New Territories in 1899.
"Nostalgia is always about romanticising the past, but it's also almost always about criticising the present," Carroll said. "Perhaps some people don't realise that the queen had nothing to do with British foreign policy, colonial policy or even domestic policy."
The grief contrasted with what has shown in other former British colonies, which have become republics or signalled an intention to cut ties with the monarchy.
The Caribbean island of Barbados removed the queen as head of state after almost four centuries in November last year.
Antigua and Barbuda – a Caribbean nation that gained independence from Britain in 1981 – last week said it would push for a referendum on the country becoming a republic within three years.
Jamaica, the Bahamas and Belize have also signalled a desire to ditch the British monarch as head of state.
Hong Kong was removed from the United Nations' list of colonies in 1972 at Beijing's request, which meant it could not declare independence or make a case for self-determination.
Sarah Stockwell, a professor of imperial and Commonwealth history at King's College London, said that Commonwealth countries that retained the British monarch as head of state were debating unresolved issues from their colonial pasts, which had fuelled republican sentiment.
"Presumably, the attitude of people in Hong Kong towards a British monarchy is not complicated by those ideas around republicanism and, potentially, resentment of that ongoing colonial link," she said.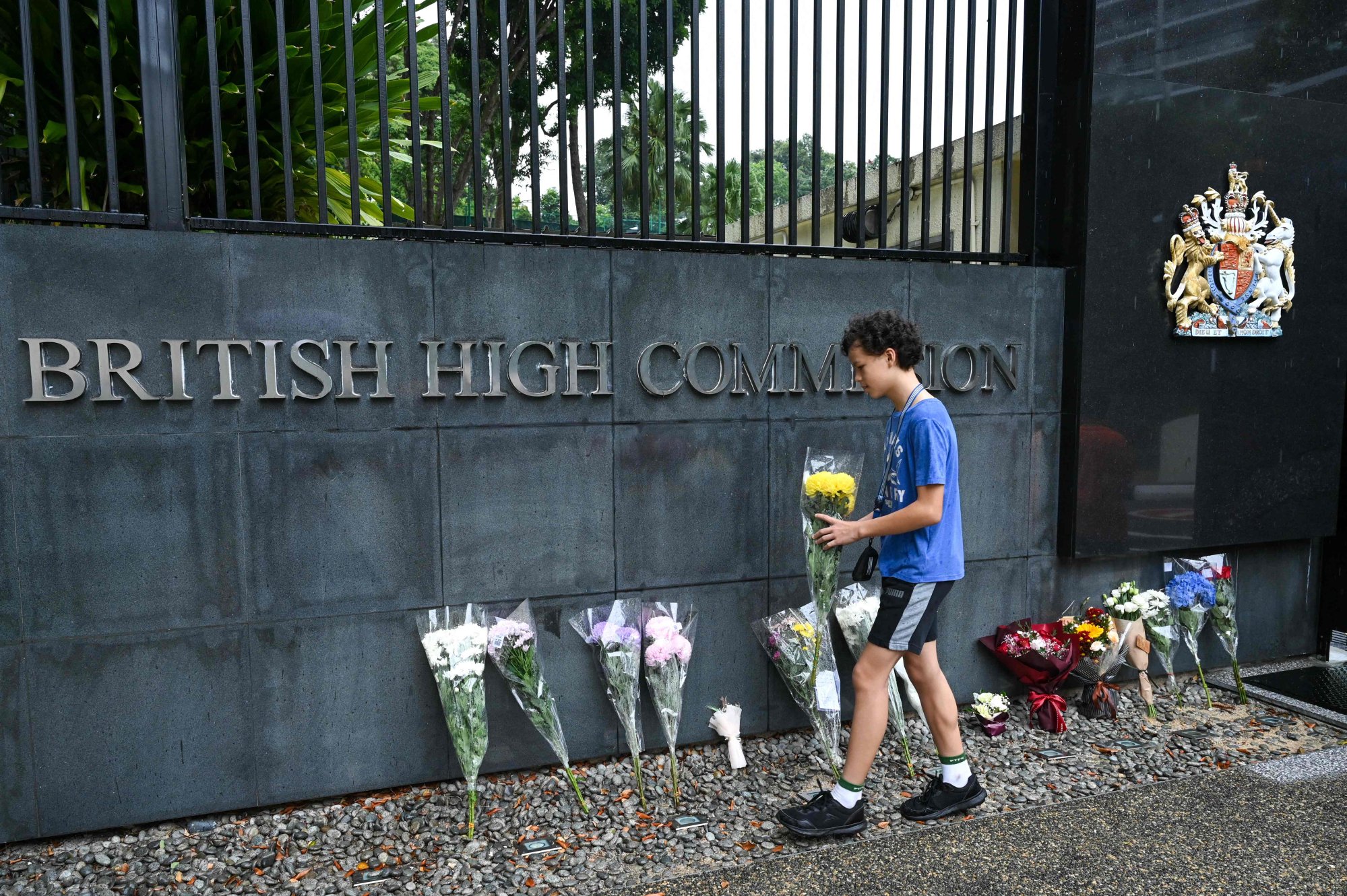 "The nostalgia and response towards the queen's death is, I think, also driven by a reminder and a reminiscence of a Hong Kong prior to the protests [in 2019] and the changes seen in Hong Kong society since," said Dylan Loh, an assistant ­professor in foreign policy at Nanyang Technological University in Singapore.
He added that the profile of the British monarchy was much lower in Singapore.
Tan Ern Ser, an associate professor of sociology at the National University of Singapore, explained that the city state gained independence from Britain about three decades before Hong Kong returned to Chinese rule and, to citizens born after World War II, Britain was already seen as a foreign country.
Regional politics observer Bridget Welsh said the queen's death "rekindled memories of the negative aspects of British colonial rule and the country's independence struggle" in Malaysia.
The Malaysian state of Pahang attracted public wrath after it announced that flags in the state would be flown at half-mast as a mark of respect for the queen. Some accused the state of being "overzealous".
Additional reporting by Dewey Sim in Singapore and Hadi Azmi in Malaysia.