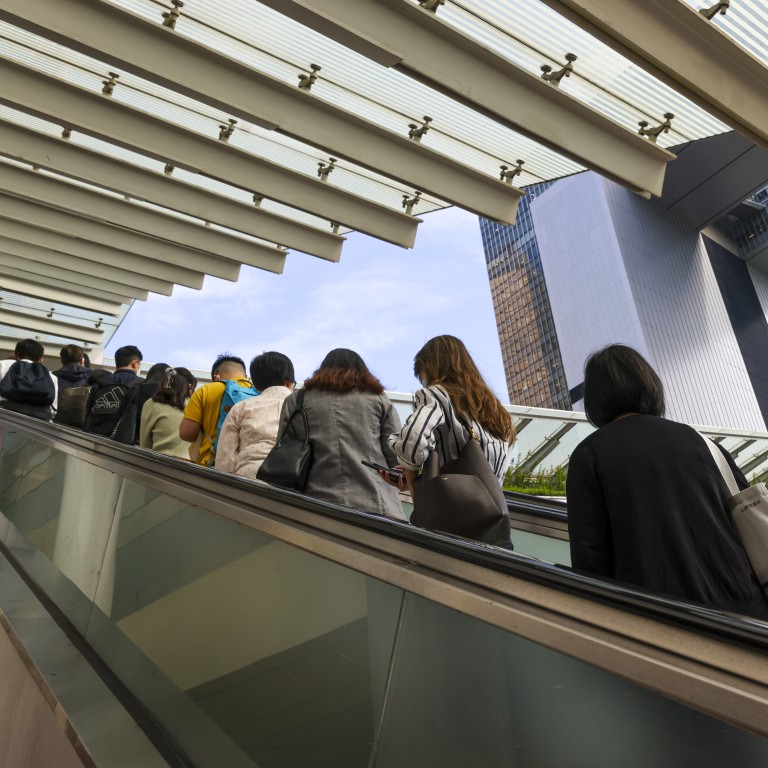 Coronavirus: 370 Hong Kong government workers suspected of using fake vaccination exemptions from arrested doctors, as city logs 3,907 infections
Civil Service Bureau spokeswoman says police investigation under way, and affected workers will have their documents invalidated by October 12
Lawmakers call case 'worrying and disappointing', accusing 'black sheep' of destroying public's respect and trust in sector
Hong Kong's Civil Service Bureau has said 370 government employees are suspected of using fake Covid-19 exemption certificates, warning that those involved in misconduct will be held accountable.
"The government attaches great importance to the conduct and integrity of employees. Should any individual officers be suspected of breaching the law or misconducting themselves, the government will deal with them seriously under the established mechanism," a bureau spokeswoman said in a reply to the Post.
The warning came as the number of daily Covid-19 cases in Hong Kong fluctuated around the 4,000 mark this week, with health officials recording 3,907 infections on Saturday, including 226 imported ones, and six additional deaths.
Under the current vaccine pass scheme, people seeking to enter public buildings and restaurants, as well as government employees going to work, need to be triple-jabbed if they have never been infected, or produce a medical exemption.
Police last month arrested six doctors on suspicion of issuing exemptions without following relevant guidelines and conducting proper medical diagnoses. A seventh medical professional is wanted by the force.
Initial investigations showed the seven doctors had issued more than 20,000 exemption certificates, accounting for more than half of all documents currently in use citywide. The documents in question will no longer be valid from October 12.
The Civil Service Bureau said that after a check on 850 government employees who currently hold exemption certificates, 370 of them, including 70 non-civil service workers, used certificates issued by the seven doctors.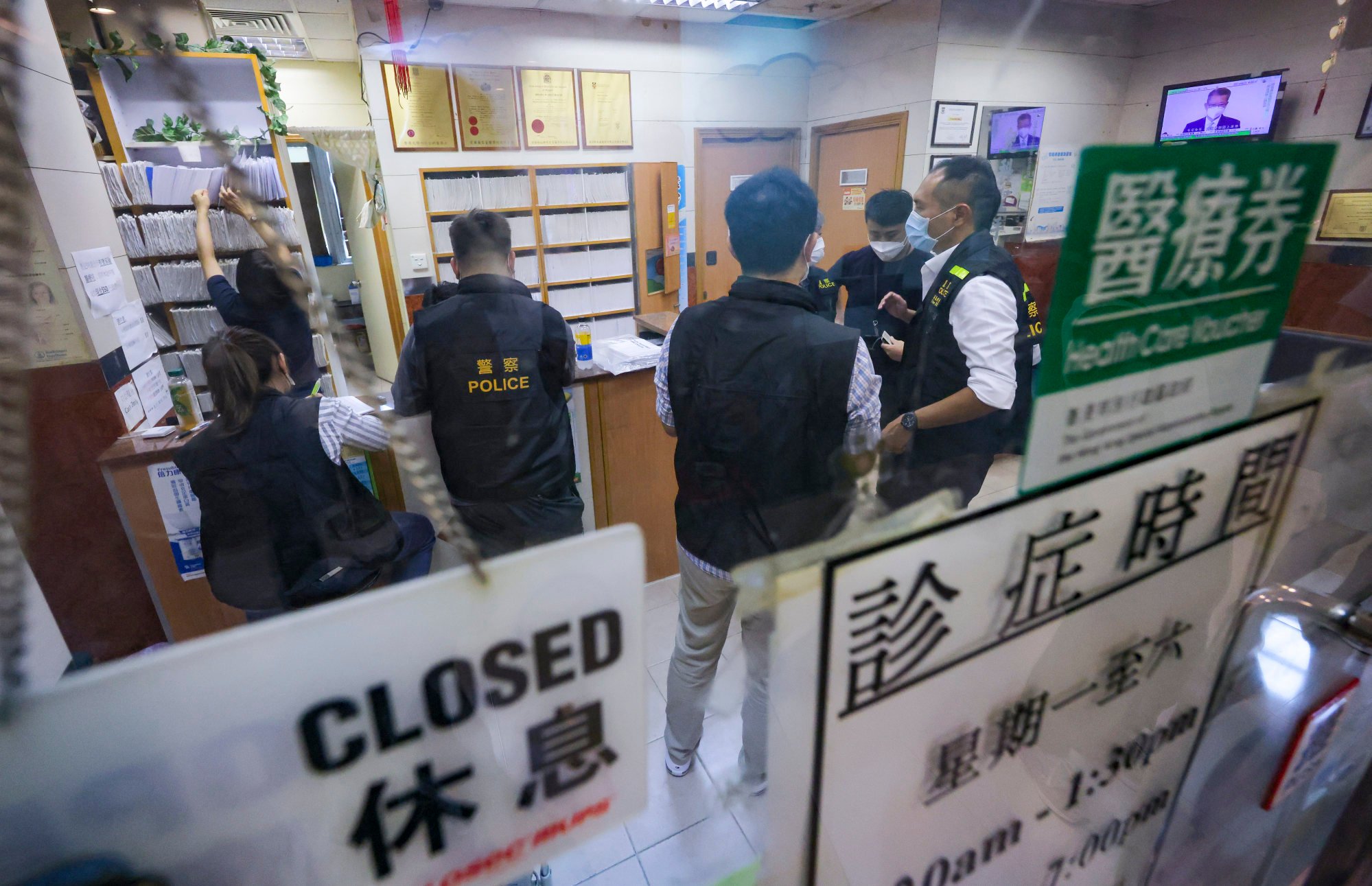 "We understand that police investigations on the abuse in the issuance of exemption certificates are still under way … We will not comment on individual cases," the spokeswoman added.
She also said that as the affected certificates would be invalidated from October 12, the 370 employees would need to obtain new exemptions or get fully vaccinated before the deadline.
"If these members of staff are absent from their place of work owing to the above reason, such periods of absence may be considered as unauthorised," she warned.
Also from now till October 12, all government employees must pay for their own regular polymerase chain reaction (PCR) tests outside office hours, and only return to work if they test negative for the coronavirus.
In a statement, lawmakers Elizabeth Quat and Nixie Lam, of the Democratic Alliance for the Betterment and Progress of Hong Kong, said the revelation was "worrying and disappointing", urging the bureau to follow up on the issue solemnly and transfer suspected cases to police.
"This incident has caused the public to question whether some civil servants had … deceived the government and created loopholes in anti-pandemic works. This small number of black sheep have seriously damaged the public's respect and trust in civil servants," they said.
The pair added that the civil service was the backbone of the Hong Kong government and should be exemplary.
The integrity of civil servants came under the spotlight in 2019 when a group of young workers staged an anti-government rally during the social unrest that year. Dozens of government employees were also among protesters arrested in that tumultuous period, leading the pro-establishment camp to urge authorities to adopt new measures to ensure the loyalty of civil servants.
Quat and Lam suggested that the latest revelation would cast further doubt on civil servants.
Hong Kong's overall coronavirus tally stands at 1,769,311 cases and 10,167 related fatalities.