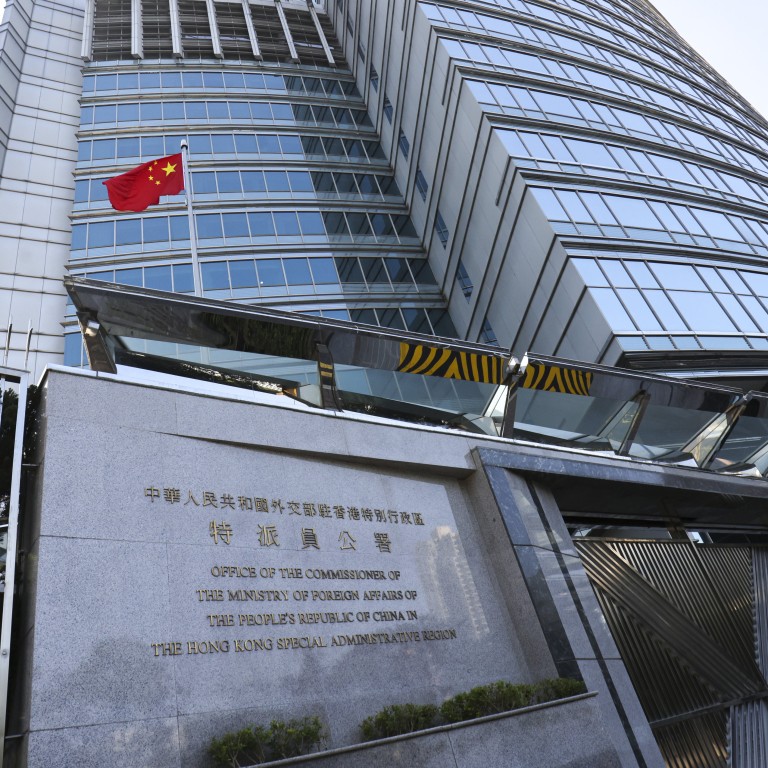 Consulates in Hong Kong faced with 'unusual' request from Beijing for information on their city properties
Chinese foreign ministry seeks details on properties used by consulates and international organisations
One senior diplomat insists overseas representatives in Hong Kong 'not obliged' to share information
Several diplomats based in Hong Kong have said they are still considering how to comply with what one called an "unusual" request by China's foreign ministry to provide details about properties their consulates own in the city.
The Commissioner's Office of China's Foreign Ministry sent out a reminder, seen by the Post, saying "the Chinese side is carrying out registration of properties of consular missions and representative offices of international organisations in [Hong Kong]".
The letter, issued on August 31 and a follow-up to an earlier one sent out in June, asked consulates to provide information details about properties "used as chancelleries, and residences of heads of missions and mission staff, and land for construction".
The ministry's office also sought details such as the opening date of the mission, means and date of acquisition or lease details, and whether the properties had been "used for other purposes or not".
The deadline for submitting the information was September 22, according to the August reminder, which did not mention any consequences for failure to comply.
A spokesman for the foreign commissioner's office could not be immediately reached for comment. Under the Basic Law, the city's mini-constitution, Hong Kong's foreign affairs are managed by the central government.
In 2020, the sale of property owned by the United States consulate failed to be completed as scheduled after China said its approval was needed first. At the time, the foreign ministry spokesman in Beijing, Wang Wenbin, said the application requirement was "in light of US regulations on the management of registered properties of foreign missions in the United States and based on the principle of reciprocity".
The recent notice did not state the need for Beijing's approval for sale of properties.
The British consulate declined to comment on the request, other than saying it was not its practice to speak about operational matters subject to diplomatic privilege. The Canadian consulate also declined to comment.
A former Asian diplomat said the Chinese request was "clumsy" and could be "counterproductive".
"I think it is probably to intimidate and unsettle the diplomatic community and as a not-so-gentle reminder that Hong Kong's boundaries of acceptable conduct by diplomats has changed," the envoy said.
"I doubt it will work – those very few, mainly Western, consulates inclined to behave in the way the Chinese fear are not going to stop supporting 'democracy' or calling out Chinese violations of human rights in Hong Kong, while the majority of consulates who never had any intention of doing so will just get irritated."
On June 4, the consulates of the US, Finland and the European Union placed lighted candles by the windows of their Hong Kong offices to mark the Tiananmen Square crackdown in Beijing 33 years ago and uploaded the pictures on their social media pages.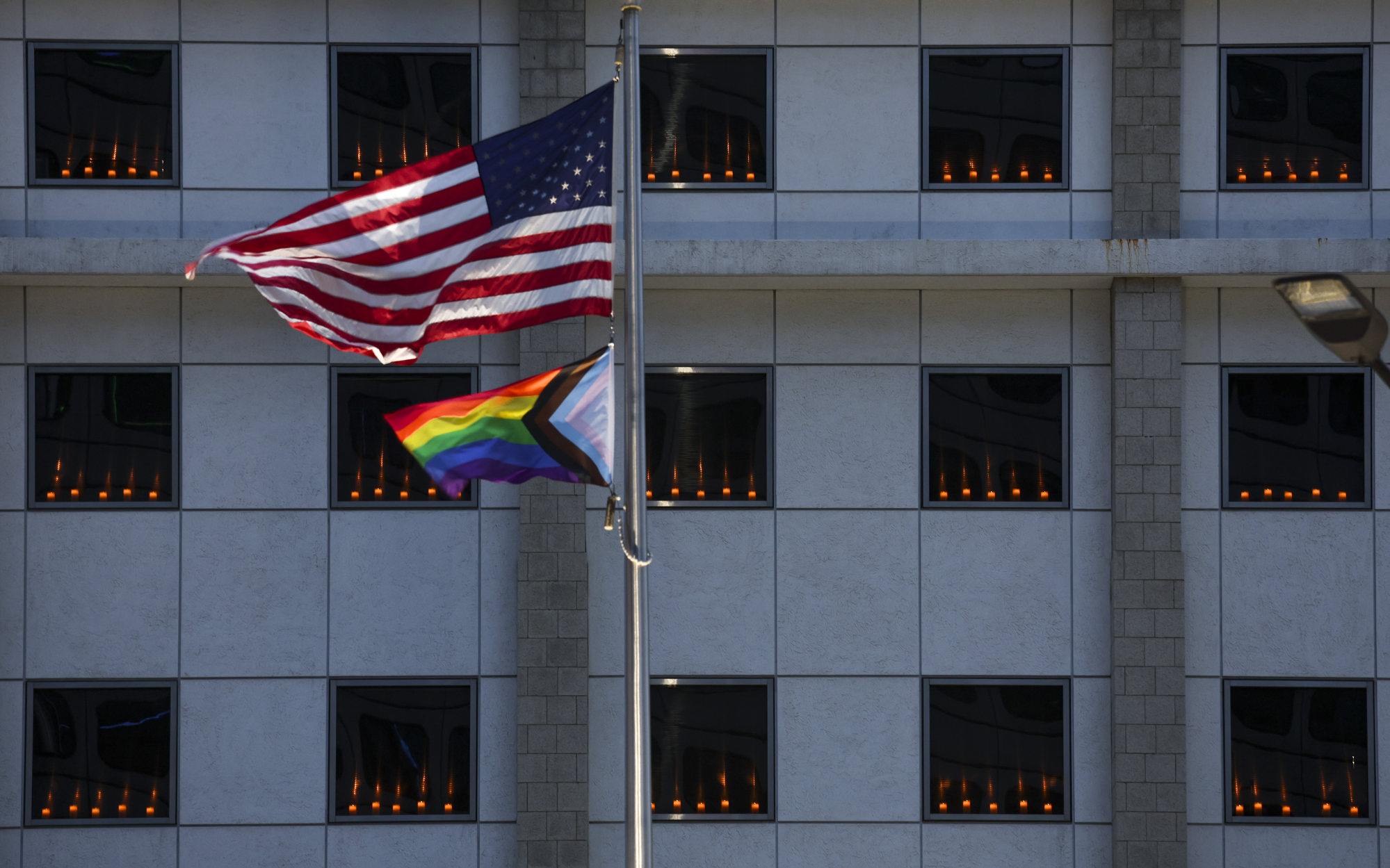 The Canadian and Australian consulates also posted messages to mark the event, with some EU member states sharing the post from Brussels. The foreign ministry's office made "solemn representations" to several Western consulates in response.
A diplomat based in Hong Kong described the notice as "quite unusual", adding his office was looking into whether Beijing had asked missions operating on mainland China for similar information.
While his consulate was still considering how to comply, its response could include demanding reciprocity from Chinese diplomats or officials posted to the Hong Kong Economic Trade Office overseas, he said.
A third senior diplomat said the request was "very, very out of the ordinary" as the property was considered the country's territory and the consulate was "not obliged to share any info at all".
International relations expert Wilson Chan Wai-shun of Chinese University said the host nation, under the Vienna Convention on Consular Relations, had the right to make such requests but the timing was bound to spark speculation.
The foreign ministry might also create an embarrassing situation if it decided to take any follow-up action after receiving the information, he said, as the move would probably elevate the matter diplomatically.
Veteran China watcher Lau Siu-kai, the vice-president of semi-official think tank the Chinese Association of Hong Kong and Macau Studies, warned against over-interpreting Beijing's intention and said such requests were not uncommon.
"If there is no more additional request from Beijing, the speculations will die down. After all, Beijing hopes to see more foreign missions operating in Hong Kong to consolidate its status as an international city," he said.
In Canada, authorities previously asked heads of diplomatic missions and all accredited foreign representatives to provide details about their residential addresses, phone numbers and information regarding official properties, among others.
Canada's foreign affairs department also sought "up-to-date floor plans and photographs of all official properties, including diplomatic and consular offices and their respective residence, as well as a list of persons mandated to interact professionally with [Canada's national police force] and other Canadian law enforcement officials at these sites", its website stated. But compliance was voluntary.
In the United States, the Department of State's Office of Foreign Missions can manage all acquisitions, including leases, additions and sales of property by foreign missions to assure they are consistent with national security interests, reciprocity and applicable local and international law.
Those foreign governments not providing the United States with substantially equivalent property rights are not permitted to purchase real estate for their diplomatic or consular posts.