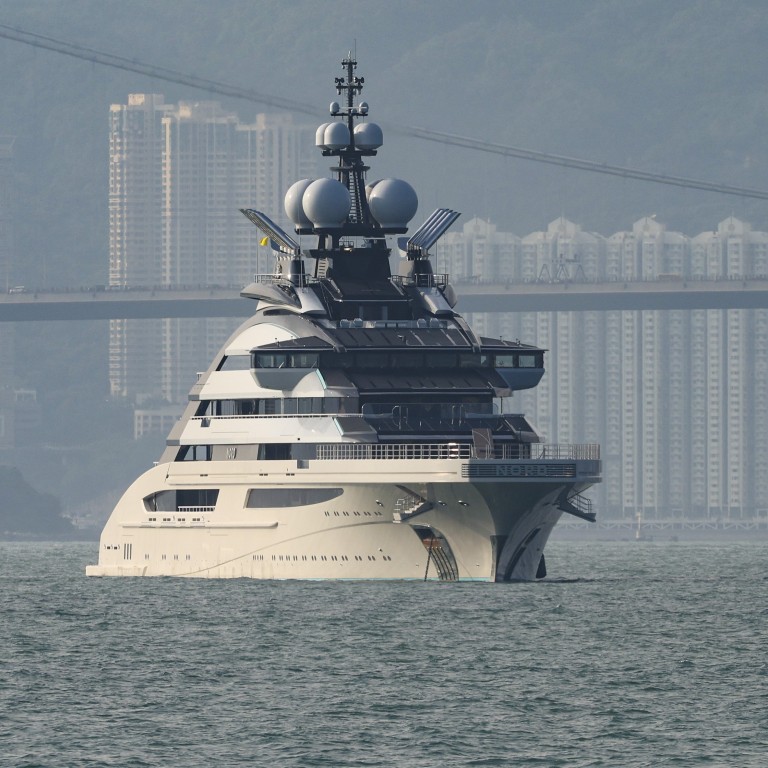 Hong Kong says it does not enforce sanctions imposed by other countries after superyacht linked to under-fire Russian billionaire arrives
Officials say the city has no obligation to enforce US, EU and UK sanctions after superyacht linked to Russian billionaire drops anchor off Hong Kong
But legal experts warn that secondary action could be taken against Hong Kong companies that do business with the vessel
Hong Kong has no obligation to enforce Western sanctions against a superyacht linked to a Russian billionaire that has dropped anchor off the city, the government has said, although one legal expert warned ignoring them could invite fresh penalties against entities based in the financial hub.
A Marine Department spokeswoman said penalties imposed by the United States, European Union and Britain on Alexei Mordashov, a steel and mining tycoon thought to be an ally of Russian President Vladimir Putin, over the country's invasion of Ukraine had no force in Hong Kong.
She was speaking after the HK$3.9 billion (US$500 million) Russian-flagged Nord, believed to be owned by Mordashov, arrived in Hong Kong waters, which sparked warnings from lawyers about possible punitive action against city entities that did business with the vessel.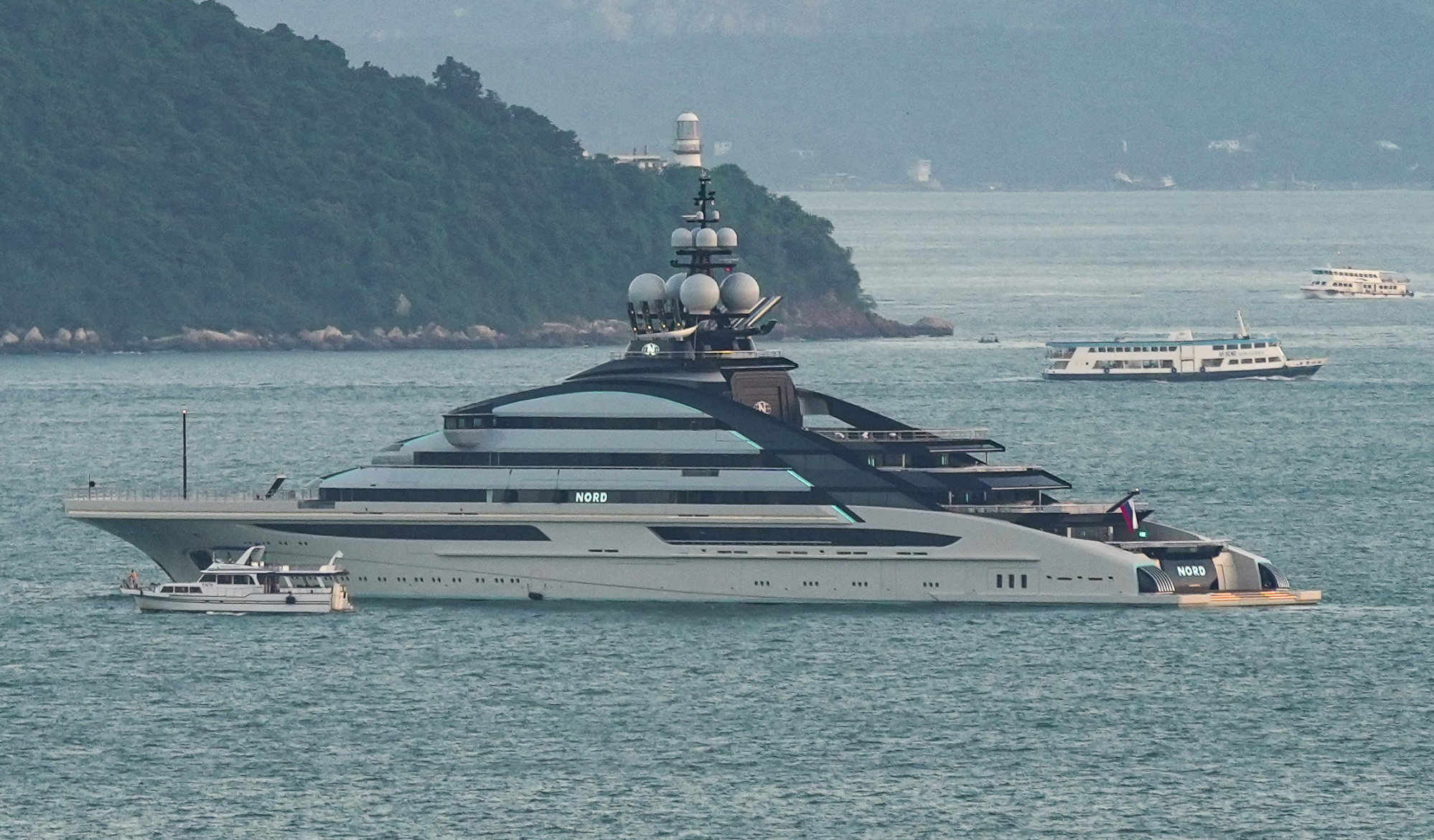 The legal experts also said the government should use caution after the arrival of the Nord to avoid the city's image as an international shipping centre being tarnished.
"The main risk from non-participation in the sanctions initiative is that the US or other participants could eventually choose to apply secondary sanctions targeting Hong Kong-based entities that engage in business dealings with the Russian state, companies, or individuals," Ryan Mitchell, an assistant professor and international law specialist at Chinese University of Hong Kong, told the Post.
The 142 metre (466 feet) Nord was anchored in Victoria Harbour, to the south of Tsing Yi and north of Green Island, on Wednesday after leaving Vladivostok, a Russian Pacific port, on September 28.
Another luxury vessel, the HK$432 million superyacht Lady M, also linked to Mordashov, was seized by the Italian financial police earlier this year after it docked in the port of Imperia.
Media reports suggested that after Russia invaded Ukraine in February, Nord, which had been registered in the Cayman Islands, a British territory in the Caribbean, sailed to the Seychelles in the Indian Ocean to avoid being seized by Western powers.
Yachts that visit Hong Kong are required to apply for permission to navigate its waters, including the specification of a berthing location.
The Marine Department declined to say whether it had asked for advice from Beijing before it allowed the Nord to anchor. The department added it did not comment on individual cases of vessel entry.
"The government of the Hong Kong Special Administrative Region … has all along been implementing and enforcing fully the sanctions imposed by the United Nations Security Council," the spokeswoman said.
She added that the city government did not implement, or have the legal authority to enforce, "unilateral sanctions imposed by other jurisdictions".
Mitchell said the Hong Kong government's decision not to join the sanctions regime imposed on Russia by the US, EU and UK, as well as by some other countries, was in line with its normal position, and shared by some other states.
"For example, India, China, Brazil, and many 'non-aligned' states do not view the Western sanctions regime as the best approach to resolving the Russia-Ukraine conflict," he said. "In that sense, Hong Kong is not atypical."
But Mitchell said possible secondary sanctions targeting associated Hong Kong-based entities would be "the main risk" from non-participation in enforcement action.
But he explained that if the Western side escalated the situation there could be major economic repercussions for the city.
"It would be prudent to avoid taking unnecessary actions, such as actively promoting Hong Kong as a destination for such traffic," he said.
Professor Michael Tsimplis, from City University's law school, said that even if no official action was taken, the international operations of financial or other institutions which directly or indirectly engaged with the owner of the yacht could be affected.
"Such institutions will be exposed … to the possibility of committing a breach of the sanctions, which can have very serious consequences for their usually global operations. This would include banks, insurers and so on," he said.
Tsimplis said he believed the Marine Department would have checked the validity of the documents of the yacht, as classification and mandatory insurance certificates could have lapsed or been revoked if they were provided by insurers and classification organisers located in countries that had imposed sanctions.
Assistant professor Stephenson Chow Pok-yin, also from the CityU law school, added it was "unlikely" that Hong Kong would be sanctioned over the Nord.
"Whether it will cause issues for Hong Kong depends on what they intend to do here in Hong Kong. If it is only to refuel and restock supplies, then it's unlikely," Chow said.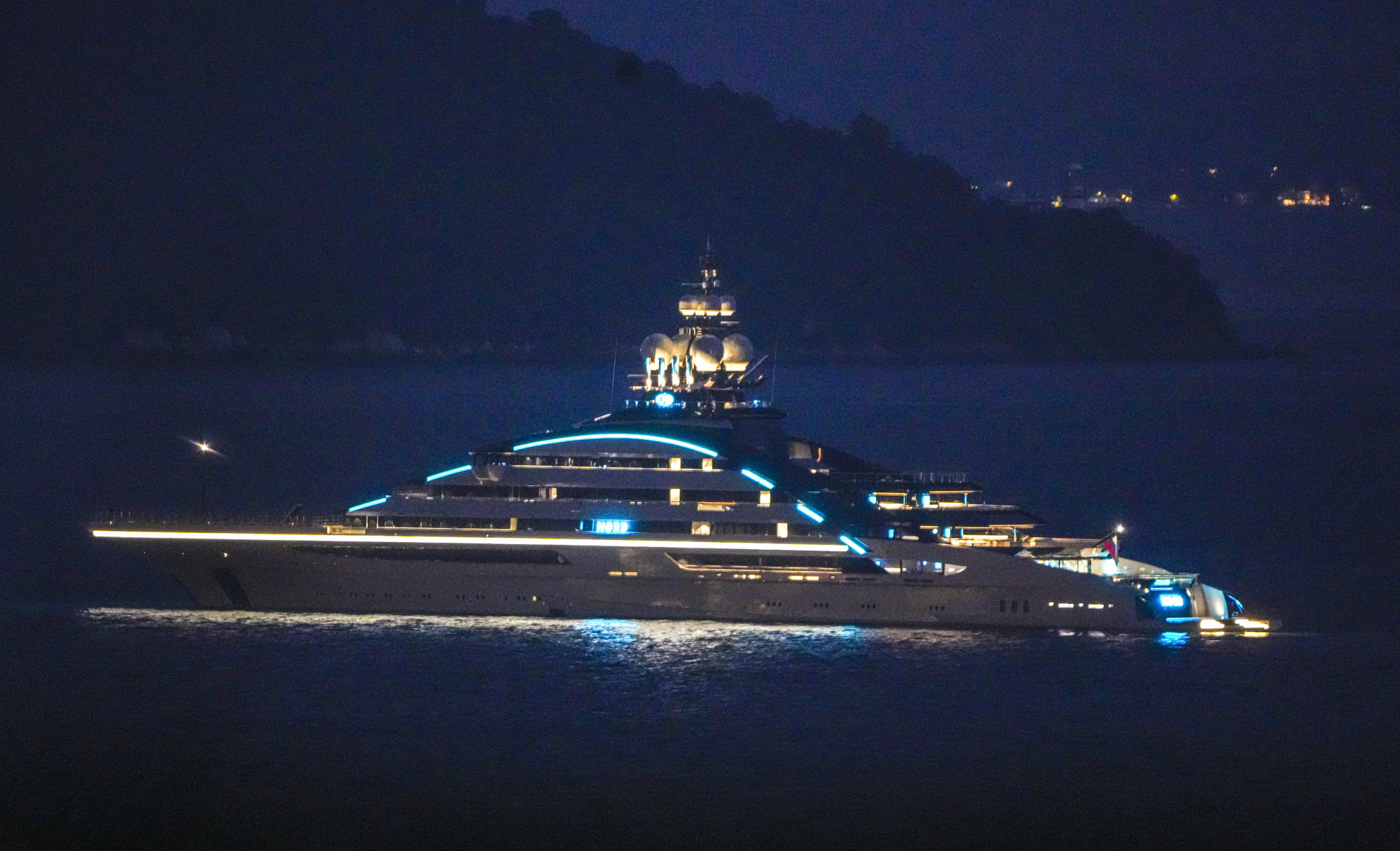 "To the extent that this may attract criticisms from other countries, I don't think states will expect Hong Kong to refuse entry given the current political climate. Nor is this likely to be on the top of Western leaders' minds – at least, not for now."
It was reported that the Nord's Hong Kong agent is Lodestone Yachts, based in Wong Chuk Hang.
The Post contacted Lodestone to confirm the firm was the Nord's agent. A staff member said "I'm not so sure" and hung up.
Nord is equipped with two helicopter landing pads, 20 luxury cabins, a cinema, a swimming pool and a sauna room.
Records of its arrival could not be found on the Marine Department's website.
Washington sanctioned 11 Beijing and Hong Kong officials, including former security minister and current city leader John Lee Ka-chiu, in August 2020 over the implementation of the Beijing-imposed national security law.