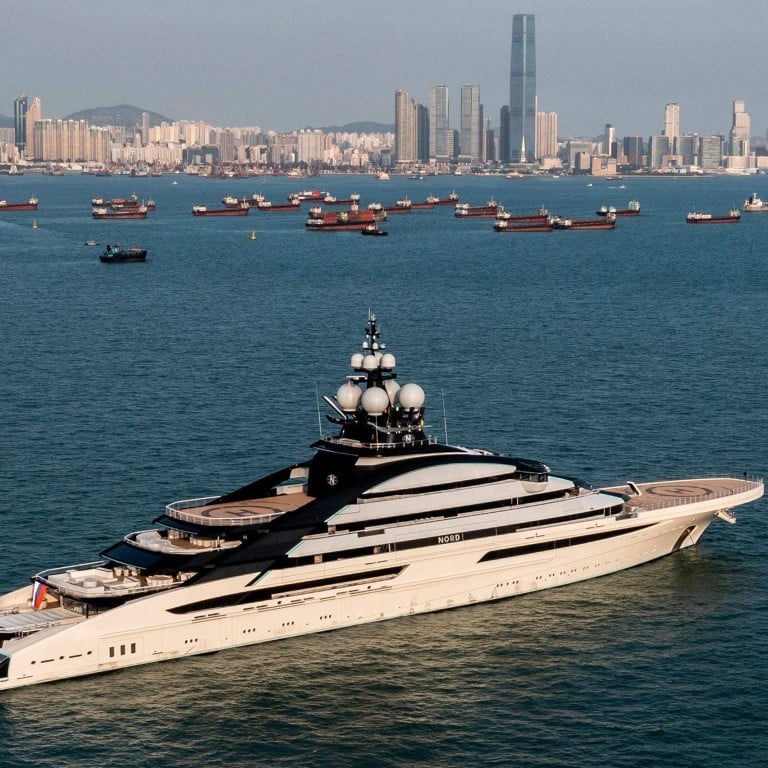 Russian consulate in Hong Kong given advanced notice for arrival of superyacht linked to sanctioned billionaire
Russia's top envoy in city says he 'fully agrees' with decision by Hong Kong Marine Department to refrain from implementing sanctions issued by third country
Washington and Beijing have locked horns over superyacht's arrival, with US saying Hong Kong's reputation is at stake
Russian envoys in Hong Kong received advanced notice regarding the arrival of a superyacht linked to a sanctioned oligarch in the city's waters, the Post learned on Monday.
Igor Sagitov, consul general of the Russian Federation in Hong Kong, confirmed the consulate had been aware in advance of superyacht Nord's arrival. The vessel is believed to be owned by Alexei Mordashov, a steel and mining tycoon considered an ally of the country's president, Vladimir Putin.
The oligarch was sanctioned by the European Union, Britain and the United States following Russia's invasion of Ukraine in February.
The top envoy also said he "fully agreed" with the Hong Kong Marine Department's decision to refrain from implementing sanctions issued by a third country.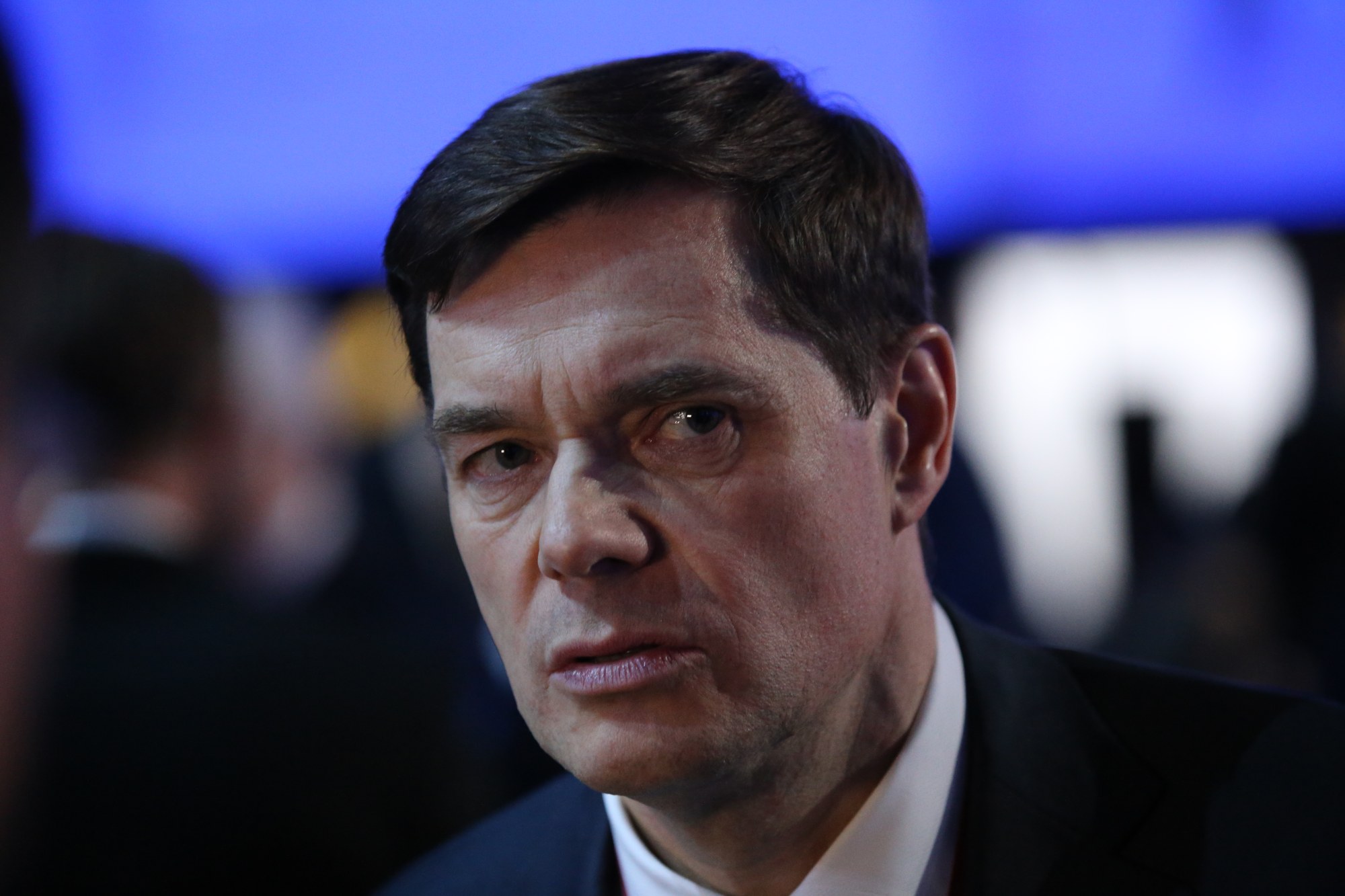 The department on Friday said Hong Kong had neither implemented "unilateral sanctions imposed by other jurisdictions" nor possessed the legal authority to enforce them.
The anchoring of the superyacht in Victoria Harbour, to the south of Tsing Yi and north of Green Island, has caused a diplomatic crossfire between the United States and Beijing over the reputation of the city's business environment.
A spokesman for the US State Department warned Hong Kong's status as a premier international financial centre depended on its "adherence to international laws and standards", adding that American companies were increasingly wary of the city's business environment.
But Beijing rushed to defend Hong Kong, dismissing the US allegations as "misleading".
In light of the diplomatic dispute, Sagitov vouched for the city's integrity and said: "I have no doubt in the excellent business environment of Hong Kong, well-known for the transparent rules, economic freedoms and a high degree of autonomy under the 'one country, two systems' principle."
Sagitov was referring to the governance model that guarantees Hong Kong a high degree of autonomy in managing its affairs as a special administrative region of China.
Legal experts had previously warned that Hong Kong's reputation could suffer as a result of the decision, while further sanctions could be imposed on the city as it risked breaching existing ones imposed on financial institutions already operating in the area.
Ryan Mitchell, assistant professor and international law specialist at Chinese University, cautioned that the city's non-participation in the enforcement action could result in secondary sanctions.
Hong Kong could face major economic repercussions if the West decided to impose further sanctions, he added.
But Professor Stephenson Chow Pok-yin, of City University, said such a move would depend on the yacht's activities in Hong Kong.
Meanwhile, Sagitov offered no comment on the purpose and duration of Nord's stay in Hong Kong, saying the question should be addressed to the yacht's captain.
Yachts that visit the city are required to apply for permission to navigate Hong Kong waters, including the specification of a berthing location.