Hong Kong will not implement US sanctions, says John Lee having 'laughed off' similar measures taken against himself
Chief executive says financial centre will handle overseas capital according to law, when asked if Russian funds are welcome
John Lee reiterates the city has 'no legal basis' to enforce sanctions not imposed by the United Nations
Hong Kong's chief executive has doubled down on his administration's stance of not implementing sanctions imposed by the United States, adding that he has "laughed off" similar measures taken against city officials and himself.
Asked if Russian funds were welcome in Hong Kong, city leader John Lee Ka-chiu said the financial centre would handle overseas capital according to the law. He was speaking to reporters ahead of a weekly meeting with the Executive Council, a key decision-making body, on Tuesday.
The docking of superyacht Nord, believed to be owned by sanctioned Russian billionaire Alexei Mordashov, in local waters since last week has sparked concerns among officials from the United States and the European Union that Hong Kong could become a haven for those evading sanctions, prompting a war of words with their Chinese and Russian counterparts.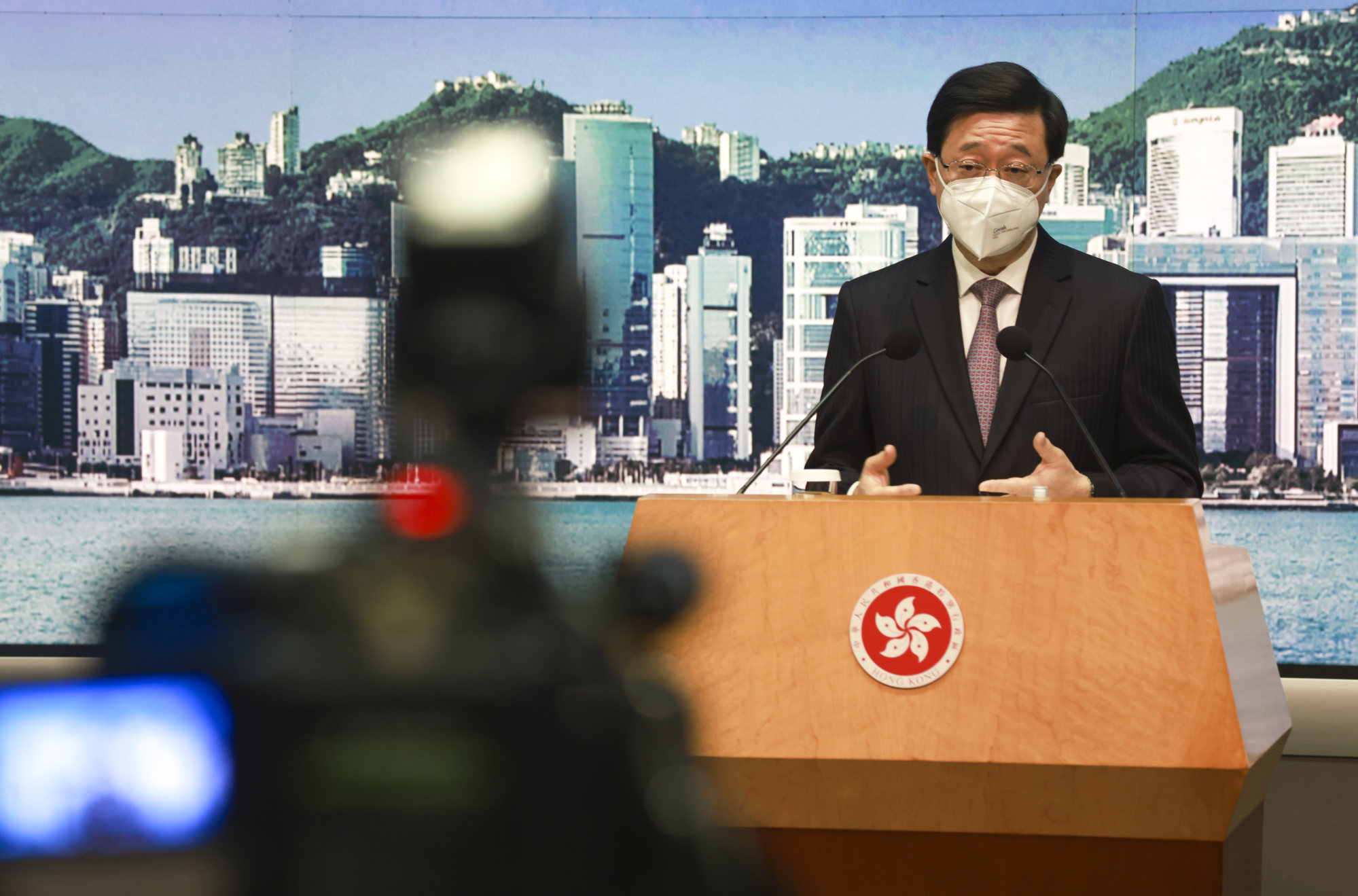 Lee also noted that the US had imposed unilateral sanctions on him and other officials in 2020 because of their role in implementing the Beijing-imposed national security law.
"It is a very barbaric act," he said when asked if he was receiving his salary in cash like his predecessor Carrie Lam Cheng Yuet-ngor who was also sanctioned.
"Officials in Hong Kong do what is right to protect the interests of the country and the interests of Hong Kong. So we will just laugh off the so-called sanctions."
Lee's comments came three days after the US State Department warned that "the possible use of the city as a safe haven by individuals evading sanctions from multiple jurisdictions further calls into question the transparency of the business environment".
It also said Hong Kong's status as a premier international financial centre depended on its "adherence to international laws and standards".
But Beijing rushed to defend Hong Kong, dismissing the US allegations as "misleading" and said the city was ranked as one of the freest economies and most competitive regions in the world by a number of international organisations.
Asked if the government would continue to welcome Russian funds for asset management or listing, Lee on Tuesday said Hong Kong would continue to operate as an international financial hub.
"Everything, including certain funds and activities, must be handled in accordance with the laws of Hong Kong," he said.
"As a financial centre, our regulatory system is in line with the world. So if any place has its own actions, and such actions don't have a legal basis, we would not do it."
He also reiterated the city had "no legal basis" to enforce sanctions not imposed by the United Nations, in line with a statement by Hong Kong's Marine Department which said the city would not enforce Western sanctions against the Russian-flagged yacht.
But Ryan Mitchell, an assistant professor and international law specialist at Chinese University, said entities engaged in business with the sanctioned Russian could invite fresh penalties by the US or other participants.
Lee was also asked why the government's plan to enact Hong Kong's own national security law this year has been put on the back burner, as revealed by documents submitted to the Legislative Council last week.
The legislation, required by Article 23 of the Basic Law, the city's mini-constitution, would complement the Beijing-imposed national security law.
The national security law imposed in 2020 targets acts of secession, subversion, terrorism and collusion with foreign forces. But under Article 23, Hong Kong must also enact its own law to cover treason, theft of state secrets and foreign political bodies engaging in political activities in the city.
Lee reiterated that it was Hong Kong's constitutional responsibility to enact Article 23, but various changes in international relations meant the city's authorities needed to be cautious.
"Geopolitical situations have rapidly deteriorated. There are many means that we couldn't imagine in the past and now being used as a tool by a country to attack another and endanger its national security," he said, in a reference to the Russo-Ukrainian war.
"So we need a law that is effective in handling extreme situations … We don't want to enact a new law which has loopholes that require review," he said.
The chief executive also said the administration needed more time to conduct legal research and to make reference to similar bills overseas.
"I noticed that some common law countries have made new national security proposals which are very harsh. For example, they proposed banning people identified to be national security risks from leaving certain premises for a very long period of time, and such a ban could be imposed repeatedly," he said.
"We are paying attention to these legal proposals, and how they strike a balance with human rights in their respective jurisdictions."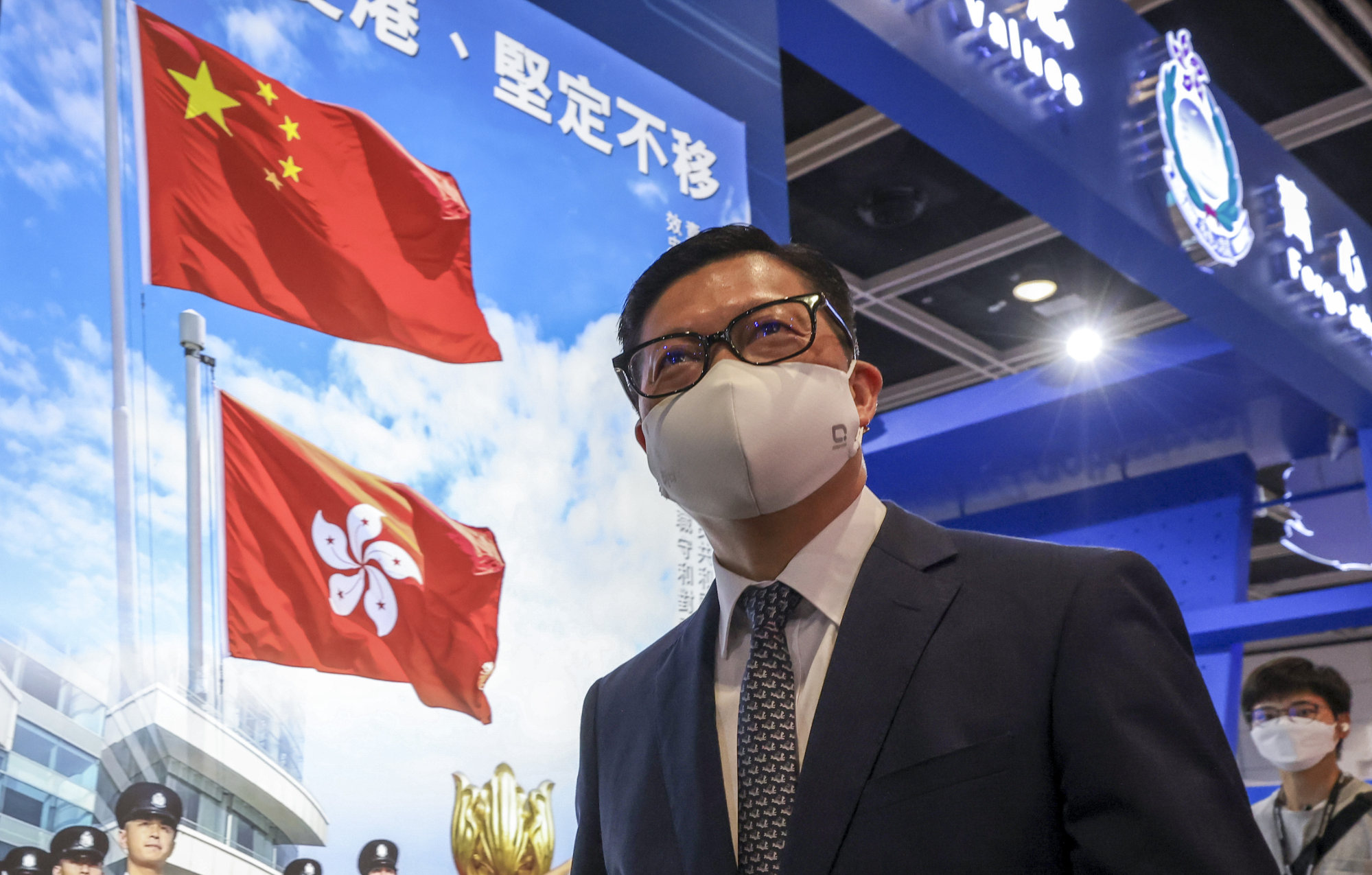 Lee was referring to the UK's national security bill, under which an individual could be required to remain in their home during specified hours, and must seek permission to leave during that period.
A source with knowledge of the matter told the Post on Tuesday that Lee was only suggesting that there were tougher laws overseas, and was not indicating that Hong Kong would propose the same measures.
Earlier, Secretary for Security Chris Tang Ping-keung had also said the government would refer to Britain's new national security bill when drafting the city's legislation.