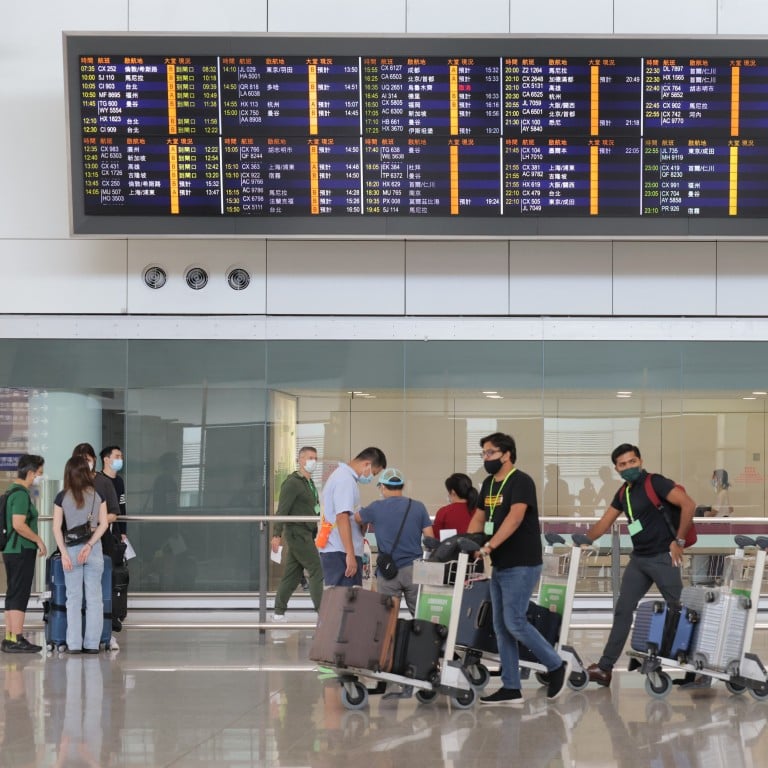 Hong Kong will hold more high-profile events catering to foreign investors and travellers, leader John Lee promises
Chief Executive John Lee also confirms he will fly to Thailand next month on his first overseas trip since taking office in July
Lee speaks to gathering of around 1,000 members of the British Chamber of Commerce ahead of his maiden policy address next week
More high-profile events catering to foreign investors and travellers will be held, Hong Kong's leader has promised, with measures to attract and retain talent from abroad as well as build stronger connections with mainland China to be announced next week in his maiden
policy address
.
Speaking to a gathering of around 1,000 members of the British Chamber of Commerce on Wednesday, Chief Executive John Lee Ka-chiu also confirmed he would fly to Thailand next month on his first overseas trip since taking office in July.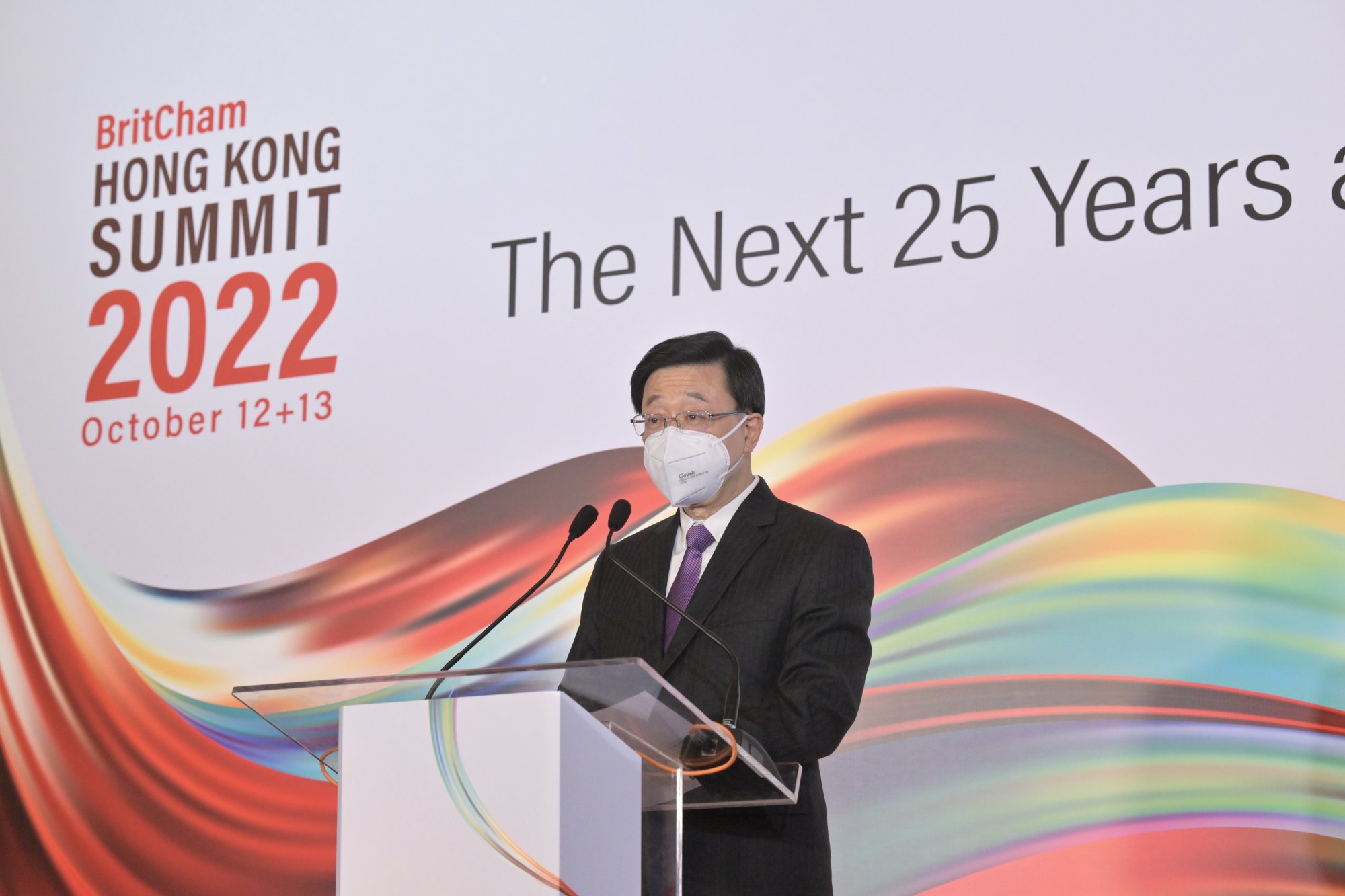 "I have, on various occasions, said that it's time we [begin] to tell the world, loud and clear, the compelling stories of Hong Kong," he said, highlighting opportunities in the city and his cautious easing of
Covid-19
restrictions for arrivals.
"Next month, I'll be doing that when I travel to Bangkok, Thailand, on my first overseas visit since taking up my office.
"I will be there for this year's Apec economic leaders' meeting and to reaffirm our commitment to promoting international connectivity and cooperation."
Lee was referring to a meeting on November 18 and 19 of the Asia-Pacific Economic Cooperation forum, which promotes trade and investment liberalisation among 21 member economies.
He also said more events would be held locally after the much-awaited Global Financial Leaders' Investment Summit and Rugby Sevens in coming weeks.
"That's just the beginning. Hong Kong FinTech Week, the Asia Summit on Global Health, Hong Kong Maritime Week, and the Asia Cultural Cooperation Forum, among many other regional and global gatherings, are on the way," he added.
Lee also took the chance to tell good Hong Kong stories, pointing to opportunities in the
Greater Bay Area
, Beijing's ambitious plan to integrate the southern Chinese coastal region into a financial and technological powerhouse.
"Nothing speaks more directly, and more powerfully, of those welling ties than our inclusion in the Greater Bay Area, a far-reaching cluster city development boasting a combined population of 86 million and GDP of over US$1.9 trillion," he said.
"While the pandemic has created temporary limitations to travel between the mainland and Hong Kong, I can assure you that new cross-boundary railway and new boundary control point improvement projects are on the drawing board," he said, referring to new schemes that would be revealed in his policy address according to sources.
Lee also revealed there would be measures to attract and retain talent from abroad in next Wednesday's policy address.
Seeking to reassure the international and business community, Lee said he was aware of their concerns about the city's pace in opening up, and that maintaining Hong Kong's international connectivity was "close to my heart".
But he then went on to explain why the city had to maintain its "0+3" arrangement of three days of home medical surveillance for arrivals, pointing to an increase of imported Covid-19 cases in the past two weeks, as well as the risk of coronavirus variants spreading to the community.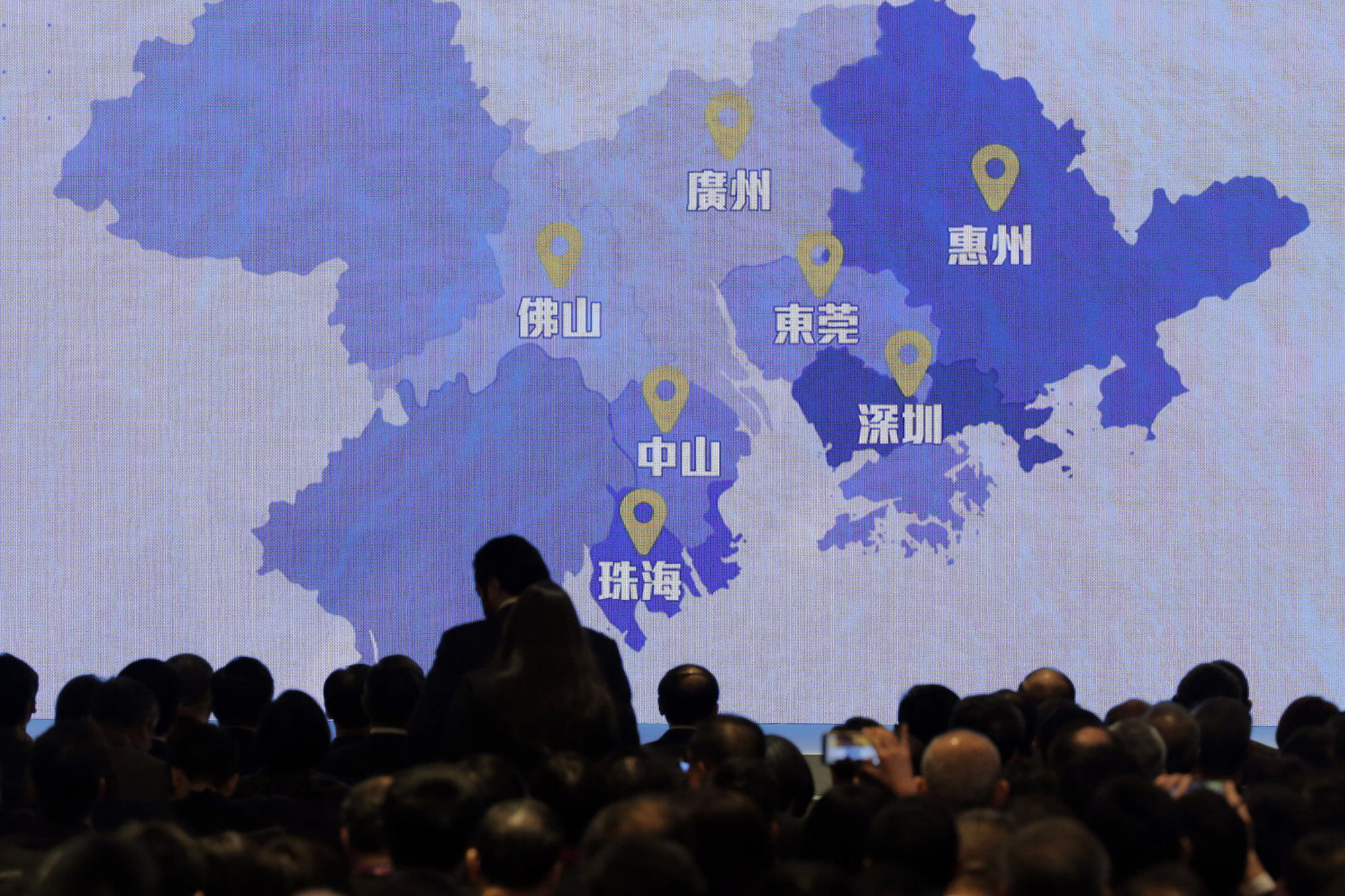 "While I understand your aspiration of continuing to open up ourselves to the world, I must stress that it is also important to remain prudent in our way forward," Lee said.
"With the ever-evolving variants and differences in anti-epidemic strategies across different economies and countries, the risks of spreading the virus to our community continue to be imminent."
He said care had to be taken in managing risks as the government had to protect the high-risk population, especially the elderly and the very young, while preventing the healthcare system from becoming overwhelmed.
"We cannot afford to do nothing. We want to reduce the number of critical cases and fatalities as much as we can … our hospitals must continue to provide adequate and efficient healthcare services to the people of Hong Kong," he said.
Authorities would continue to monitor outbreak trends and "strike a careful balance between protecting public health and ensuring economic activities", he added.
Lee will join at least two events with foreign businesspeople, organised by the Trade Development Council and Australian Chamber of Commerce, after delivering his policy address.