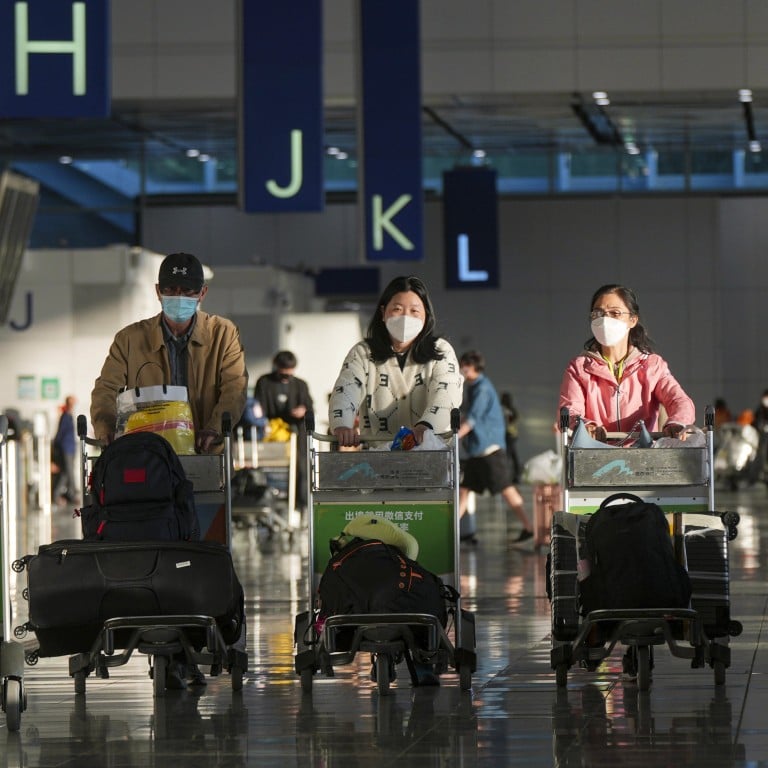 Will Hong Kong's John Lee announce '0+0' Covid travel curbs in policy address? Sources say no, but city can expect further easing of rules
Chief executive does not want 'definite time frame' on return to normality because of 'volatile' coronavirus situation
Government may offer exemptions for major events or for students, if vaccination rates increased, insider predicts
Hong Kong's leader will not be announcing the removal of all coronavirus restrictions for arrivals in his
coming policy address
, but will pledge to continue reopening the city to the world with more measures to be relaxed as international events roll around in November, the Post has learned.
Observers warned a decision by Chief Executive John Lee Ka-chiu not to declare a move towards ending
Covid-19
entry curbs, also known as the "0+0" model, would disappoint residents and businesses alike, given widespread expectations for Hong Kong's return to normality as foreign countries reopened to travellers.
But two sources said Lee did not consider setting out a precise time frame in Wednesday's address useful given a predicted surge of infections this winter and he preferred to focus on additional easing measures while firmly sticking with the relaxations already in place. Neither would he raise the topic of discussions with mainland Chinese authorities on fully reopening the city's shared border, they said.
"There won't be any announcement of a '0+0' regime by lifting all Covid-19 curbs for inbound travellers in the policy address," one insider said.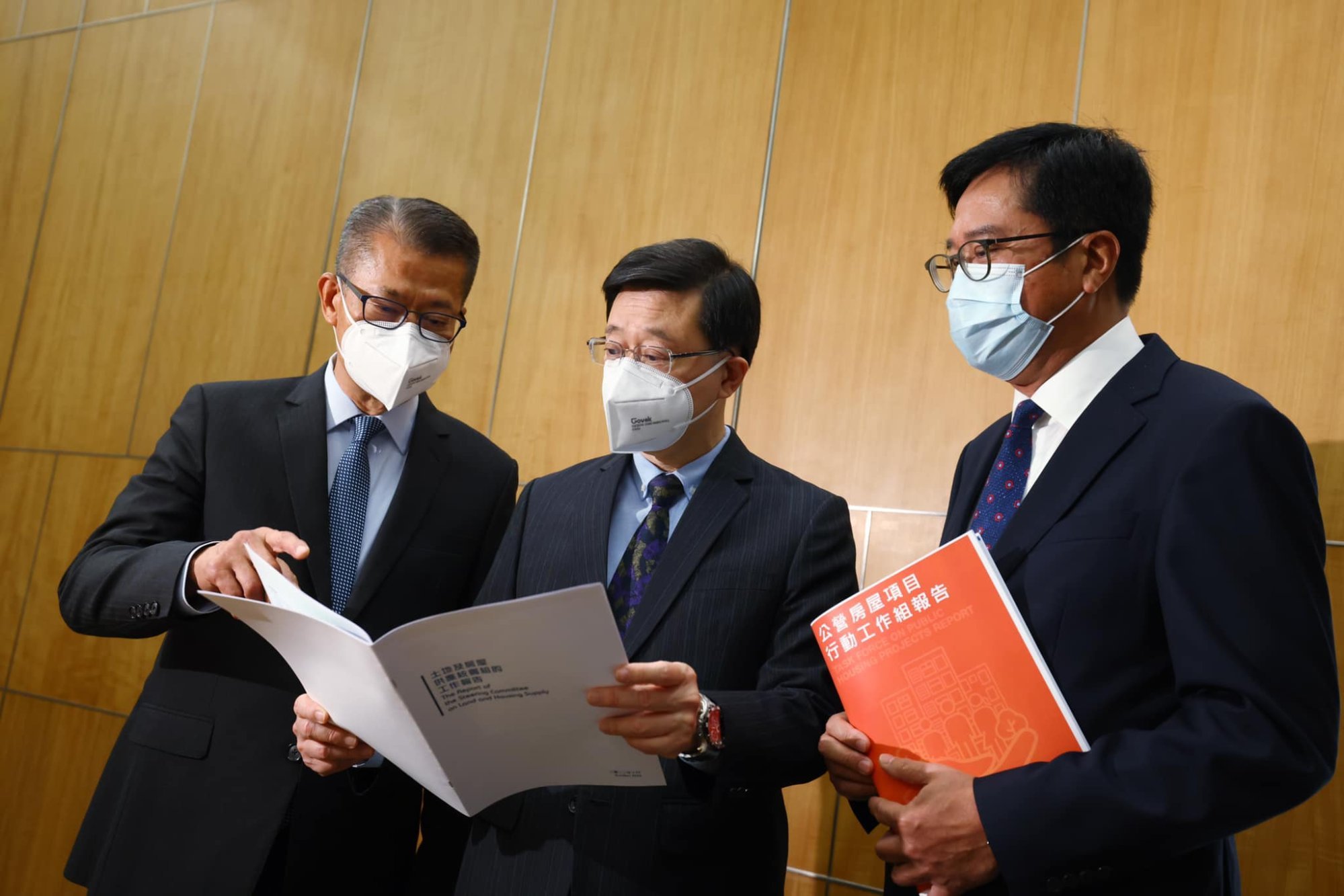 "John Lee doesn't want to set a definite time frame for removing all Covid-19 restrictions as he hopes to have some flexibility to manoeuvre the changing situation. After all, the Covid-19 situation is still volatile given the winter surge."
But the second government insider said room existed to continue easing restrictions provided the public healthcare system could cope.
"The government may offer exemptions for those who will participate in the coming major events or a particular group like students, if their vaccination rate can be raised further," the source said.
The second insider said fresh relaxations would be introduced by November, when the city welcomed international participants to the Global Financial Leaders' Investment Summit and Hong Kong Sevens. The same month, the Community Chest will host its Walk for Millions fundraiser, the first in-person one since the pandemic began.
The source said that while the coming "0+3" might not be like the current "0+3", he was confident it would indeed be an "easier" regime.
Hong Kong took a significant step in reducing pandemic restrictions last month by scrapping compulsory hotel quarantine and shifting to the "0+3" regime that required travellers only undergo three days of medical surveillance at home or in a hotel. During that time, they are barred from entering restaurants, bars and some entertainment venues.
But Lee has faced mounting pressure from the business sector to introduce a "0+0" regime and ensure the mainland border fully reopens as travellers and investors shun the city due to stringent Covid-19 restrictions, which they say have taken a toll on the economy.
But the leader had insisted on "a steady and orderly" approach to managing the pandemic, citing a more than twofold increase in imported coronavirus cases since hotel quarantine was axed, as well as the risk of the spread of variants.
The first source said Lee would pledge in his policy address that Hong Kong would further relax Covid-19 restrictions and there would be no rolling back of travel or business curbs.
"There will be further opening up of Hong Kong to the world and there won't be any rolling back measures as the city will hold many high-profile events catering to foreign investors and travellers," the insider said, adding Lee's decision was unrelated to the Chinese Communist Party's 20th congress that begins on Sunday.
"The major direction is to give more convenience to the travellers and facilitate the business environment – we won't go back to tightening social-distancing measures," the second insider said.
It would be impossible to switch to a "0+0" arrangement quickly, given the uncertainties of the pandemic, he said, adding: "But we know there are high expectations from the community, and that is why the government has been easing the measures over the past few weeks."
Gianna Hsu Wong Mei-lun, chairwoman of the Travel Industry Council, said many people would be disappointed if Lee failed to reveal a road map for lifting all Covid-19 travel curbs in his policy address.
"Many people, especially in the tourism industry, have high hopes that a '0+0' regime will be announced in the policy address," she said. "If there is no immediate removal of coronavirus restrictions, at least the government should fine-tune the existing '0+3' scheme to relax the restrictions for travellers coming via tour groups."
Business magnate Allan Zeman also stressed expectations were high for Lee to announce an end to all travel curbs next week.
"I think the government is trying to manage the public expectations because a lot of businesspeople are pushing for the '0+0' policy. We have a big financial conference coming in November, as well as Hong Kong Sevens and other conferences," he said.
Zeman predicted the government would scrap the remaining curbs soon, but only once authorities were confident the pandemic was under control and hospitals could cope with infection numbers.
"As soon as government officials feel comfortable with the health data which shows the hospitals won't be overwhelmed by a rise in new strains, we'll be expecting '0+0' in a not-too-distant future. I am sure '0+0' is on the cards but we just need a little more time," he said.
Hong Kong on Friday logged 5,106 coronavirus cases, 336 of which were imported, and seven additional deaths. The city's Covid-19 tally stands at 1,826,860 infections and 10,261 fatalities.
The government has downgraded its full-year forecast for Hong Kong's economic performance from a 1 to 2 per cent expansion to between 0.5 per cent growth and 0.5 per cent contraction because of a worsening external trade environment.
The city slipped into recession in the second quarter of this year with a year-on-year contraction of 1.3 per cent in gross domestic product after a year-on-year decline of 3.9 per cent in the GDP in the first quarter.
Additional reporting by Olga Wong