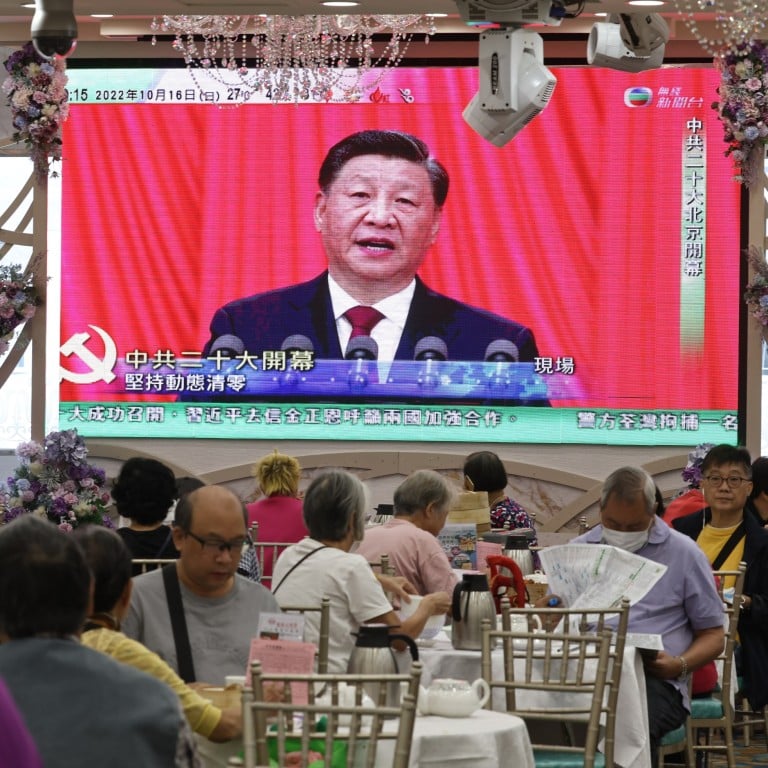 President Xi Jinping emphasises Hong Kong's critical role as he maps out China's direction, stresses need to safeguard national security, attract talent
Xi Jinping pledges support for greater integration of Hong Kong, Macau into national development plans in opening speech for Communist Party's 20th congress
President calls city's 'one country, two systems' governing principle 'a great innovation of socialism with Chinese characteristics', says it must be adhered to over long term
President
Xi Jinping
has underscored the critical role of Hong Kong as he mapped out China's direction over the next five years and beyond, stressing the need to safeguard national security at a challenging time for the country and to pursue talent and innovation to give new momentum to development.
Delivering his much-awaited work report at the opening of the Communist Party's twice-a-decade
congress
in Beijing, Xi said Hong Kong would be better integrated with national development plans and play a "better role" in realising the "great rejuvenation of the Chinese nation".
As he had done in the previous party congress and during his visit to the city on the 25th anniversary of its return to Chinese rule, he reaffirmed that Hong Kong's "one country, two systems" governing policy would be adhered to for a long time and the city would be administered by "patriots".
It marked the first time the "patriots" principle was mentioned at a party congress after Beijing passed a national security law in 2020 and overhauled the electoral system following the 2019 anti-government protests.
"[One country, two systems] has proven to be the best institutional arrangement for ensuring sustained prosperity and stability in Hong Kong and Macau after their return to the motherland," he told more than 2,000 delegates attending the 20th party congress. "This policy must be adhered to over the long term."
Xi said: "We will ensure the central government exercises overall jurisdiction over the two regions. We will see that Hong Kong and Macau are administered by patriots."
The president also guaranteed full support for Hong Kong to develop its economy, improve people's livelihoods and resolve "deep-seated conflicts" in its economic and social development, a pledge that on Sunday galvanised the pro-establishment camp and city leader John Lee Ka-chiu who promised to work hard on his vision.
While Xi's comments on Hong Kong were briefer than during the 19th congress in 2017 with no specific "to-do list" issued to the local administration, he highlighted Beijing's efforts in quelling the 2019 social unrest as one of the party's achievements over the past five years, alongside the country's "dynamic zero-Covid" policy and national efforts to alleviate poverty.
"In the face of the turbulent changes in Hong Kong's situation, the central government effectively exercised the power of comprehensive governance over the city in accordance with the constitution and the Basic Law, and implemented the principle of patriots governing Hong Kong," he said in his national blueprint on governance for the country for the next five years and beyond.
"We pushed Hong Kong from chaos to governance, and into a new stage of moving from governance to prosperity."
Xi told the ruling party's congress, which meets every five years to chart the path forward for the country, that China had to modernise its national security systems and capabilities, vowing to take coordinated steps to ensure "external and internal security".
In a longer, 72-page version of Xi's latest report seen by the Post, the president also highlighted the need to implement legal systems and enforcement mechanisms in Hong Kong to safeguard national security, as well as to firmly guard against any external forces from interfering with the city's affairs.
On the pandemic, Xi said the "tenacious pursuit" of the nation's anti-coronavirus policy had "protected the people's health and safety to the greatest extent", citing the country's response to Covid-19, as well as its economic and social development, as encouraging achievements.
In his speech, Xi also stressed the need to invigorate China through technological innovation and education as well as implement a workforce development strategy with measures to build global hubs for talent at a faster pace.
"We will support Hong Kong and Macau in better integrating themselves into China's overall development and playing a better role in realising national rejuvenation," he said in a speech that lasted an hour and 45 minutes.
Attracting global talent was highlighted by Hong Kong leader Lee as one of the key planks of his maiden policy address to be unveiled on Wednesday.
The chief executive said on social media on Sunday that Xi's remarks were like "a beacon" charting the city's future development, and would become his administration's blueprint in governance.
"I will put forward more measures to develop the economy and improve people's livelihood," he said. "[Policies on] land and housing, as well as ways to boost Hong Kong's competitiveness will be included."
Back in July when Xi visited Hong Kong, he had four "hopes" and four "expectations" for the local government to work on. His hopes focused on adherence to one country, two systems, respect for Beijing's comprehensive jurisdiction and implementing patriots ruling Hong Kong, as well as the city's unique status and strengths.
The four expectations were to improve governance, strengthen the momentum of development, solve people's livelihood problems and uphold harmony and stability, especially for young people.
Senior officials, political parties and business groups in Hong Kong hailed Xi's speech on Sunday as laying down the clearest guidelines and strongest support for the city's development since the president's visit.
Former Hong Kong leader Leung Chun-ying, who attended the meeting as a vice-chairman of top advisory body the Chinese People's Political Consultative Conference, wrote on social media that under the leadership of Xi and the party, China would experience "greater and fuller growth", offering bigger room for the city's development.
Lau Siu-kai, vice-chairman of semi-official think tank the Chinese Association of Hong Kong and Macau Studies, said instead of laying down a detailed "to-do list" for the city, Xi had clearly signalled areas that it should work on amid ongoing tensions between China and the United States.
"The US is expected to continue to use Hong Kong as a pawn in escalating its pressure on China in the next five years and beyond. Hong Kong still has a chance to become a weak link in national security despite the implementation of the national security law," Lau said.
He added that the war between Russia and Ukraine also complicated China's calculations for security and diplomatic issues.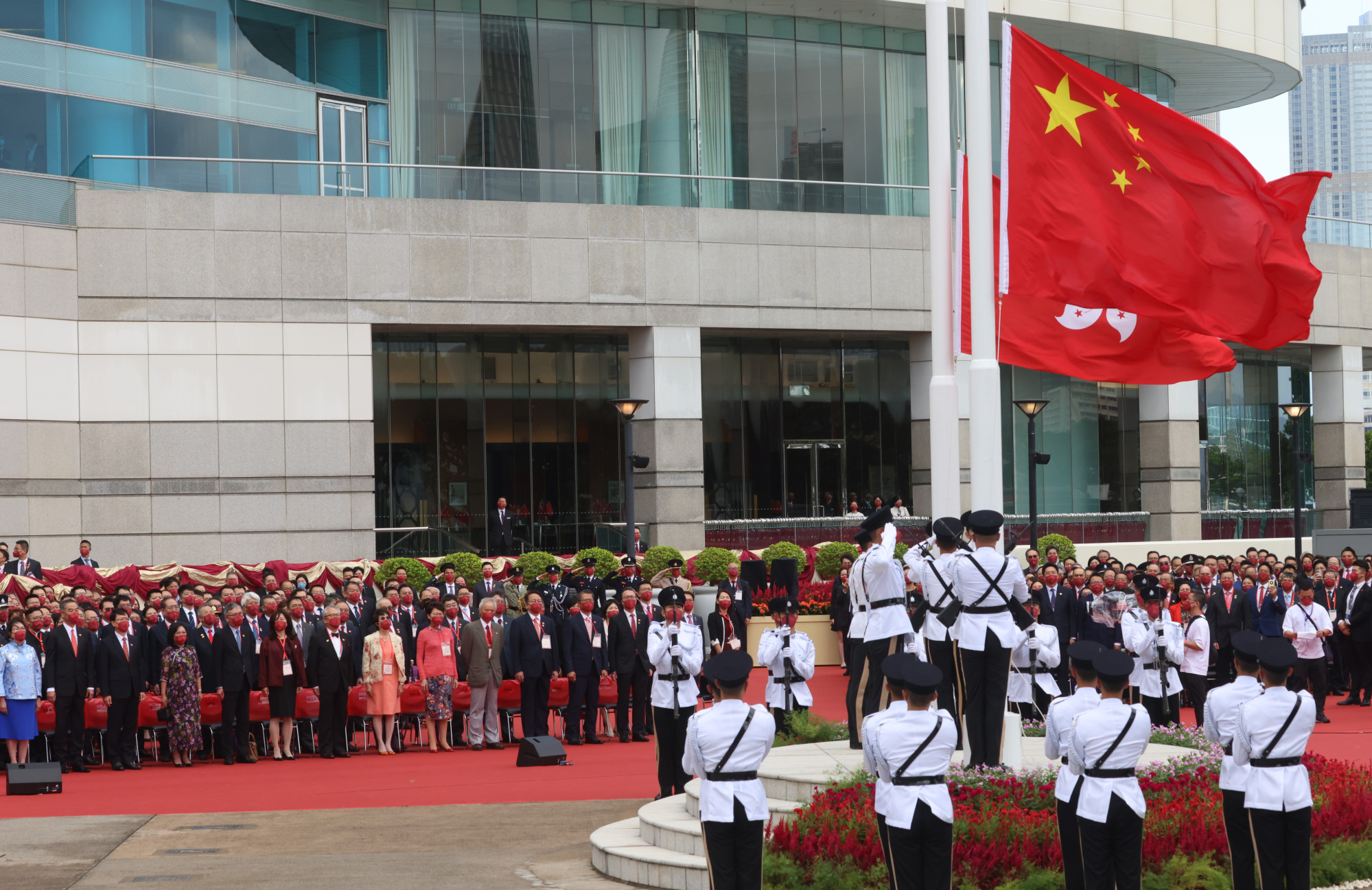 Earlier this month, the city government removed legislation for the Basic Law's Article 23 – enactment of Hong Kong's own version of a security law as required by the mini-constitution – from the Legislative Council agenda for the second half of this year.
Lau said while he understood that the authorities needed more time for a more well-thought draft bill, officials should do more to contribute to the country's broad plan to upgrade its security architecture.
Technology sector lawmaker Duncan Chiu said he believed Hong Kong could contribute to the nation's goal on innovation and attracting talent.
"Hong Kong is attractive to international research teams and experts … because of our advanced management and financing capabilities," he said. "Now we need more tax initiatives, investment and other incentives for talented professionals to live here."
But veteran China-watcher Johnny Lau Yui-siu said he was worried that incentives would not be appealing for some expatriates as long as "political correctness" and "patriotism" were embedded as prerequisites for the entry of global talent.
"When national security is delivered as the top priority of the country's development, there is not much the Hong Kong government can do in luring overseas talent who have concerns on human rights," he said.
Since Hong Kong's return to Chinese rule in 1997, the Communist Party's senior leadership has dedicated a portion of its reports for each congress to lay out a road map for the city's development over the following five years.
When Xi used the previous party congress five years ago to chart the course for how Hong Kong should be governed, he said patriotism among residents should be enhanced to let them "share the historical responsibility of national rejuvenation" and the glory of the motherland's prosperity.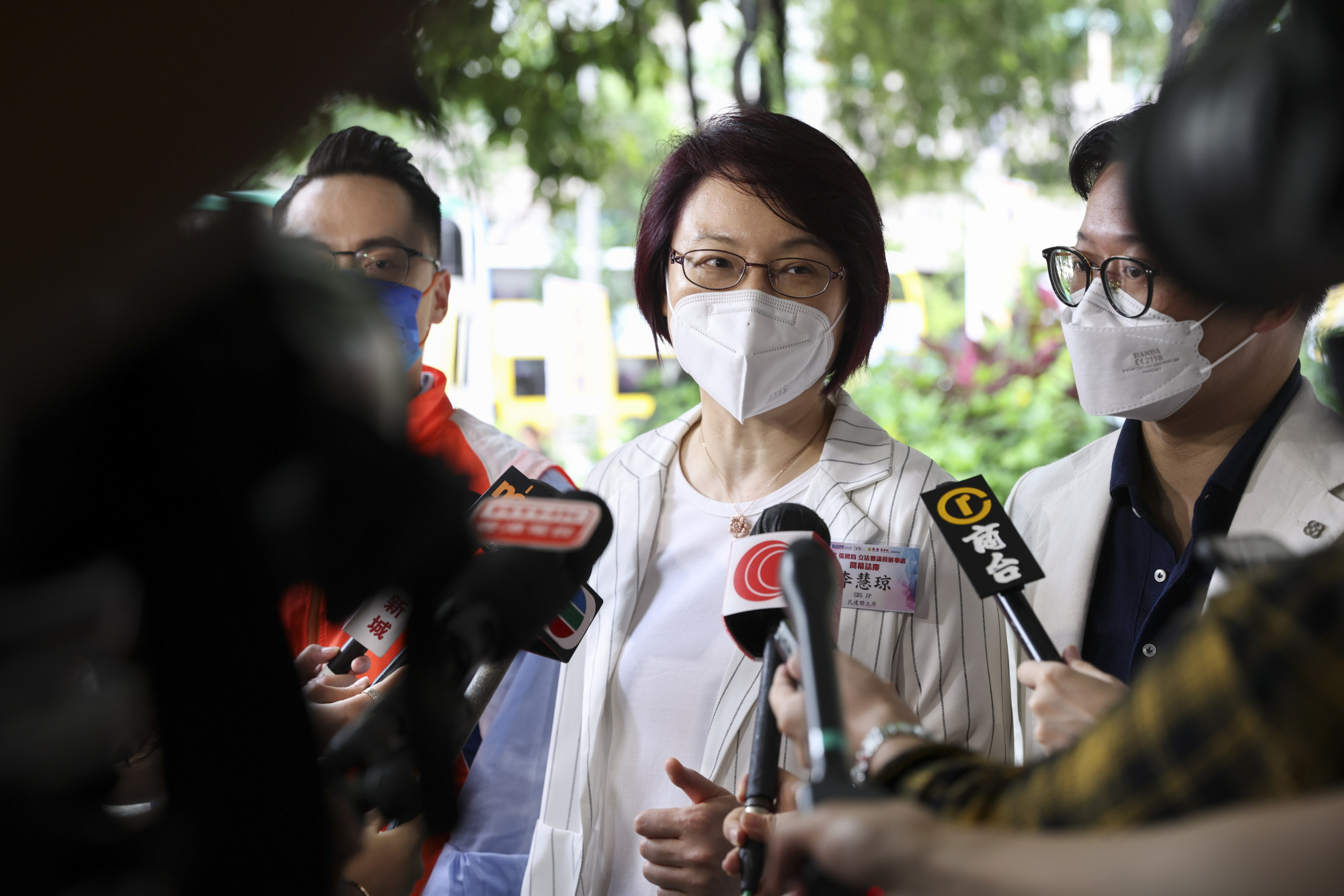 Lawmaker Starry Lee Wai-king, chairwoman of the Democratic Alliance for the Betterment and Progress of Hong Kong, said she agreed with Xi the city could play a better role in the nation's rejuvenation, pointing to its position as an international financial centre.
"Hong Kong can help China in the internationalisation of the yuan," she said. "Hong Kong can also be the testing ground for new policies that the central government wants to roll out."