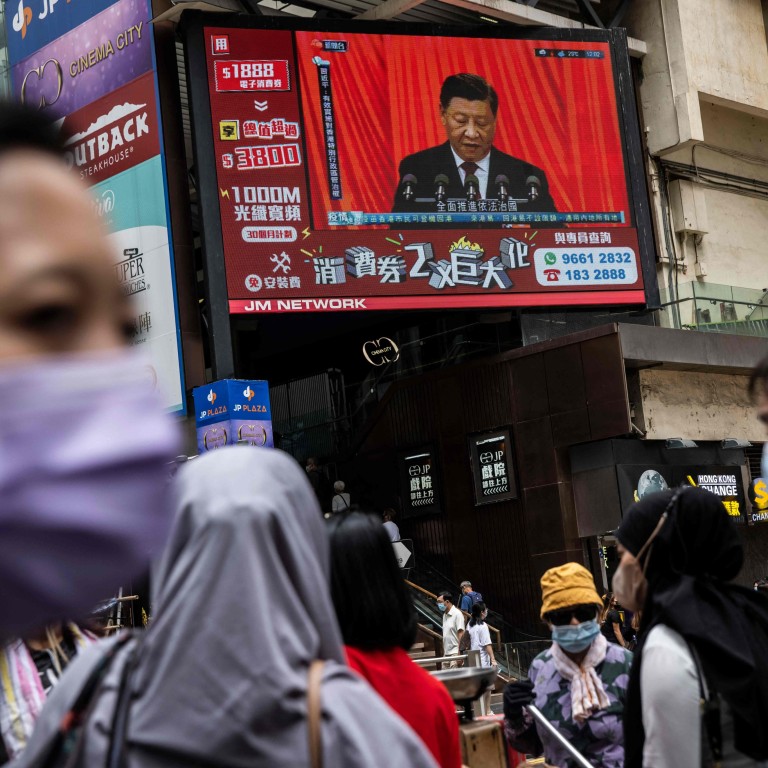 Communist Party's 20th congress: pressure on for Hong Kong to pass own national security law, but up to government to decide when, political heavyweights say
Chinese President Xi Jinping stressed critical role city plays in safeguarding nation in speech to Communist Party elites on Sunday
But Xi recognises administration may prefer to prioritise livelihood issues before pushing for second national security law to complement Beijing's, heavyweights say
The pressure is now on Hong Kong to enact its own local supplement to the Beijing-imposed national security law after Chinese President Xi Jinping's reminder, according to political heavyweights, although he has left the legislative timetable to be decided by the city's government.
In the work report he delivered to
Communist Party elites
on Sunday, Xi stressed national security was the foundation of China's "rejuvenation" and vowed to make existing systems "adequate", renewing speculation over when Hong Kong would push forward with the legislation, which city leader John Lee Ka-chiu only last week said he was in no hurry to pass.
Gary Chan Hak-kan, chairman of the Legislative Council's security panel, told the Post on Monday that while the central government had expectations of every chief executive to complete the legislation, Beijing also recognised the current administration had only been in office since July and might have other overriding priorities.
"The Hong Kong government may have its own assessment on this issue, on whether the legislation will lead to a larger discussion in the society. Therefore, it is necessary to be careful in planning before taking it to Legco," he said.
"I think this is a priority and political assessment, and the government does not want to cause social instability during the legislative process."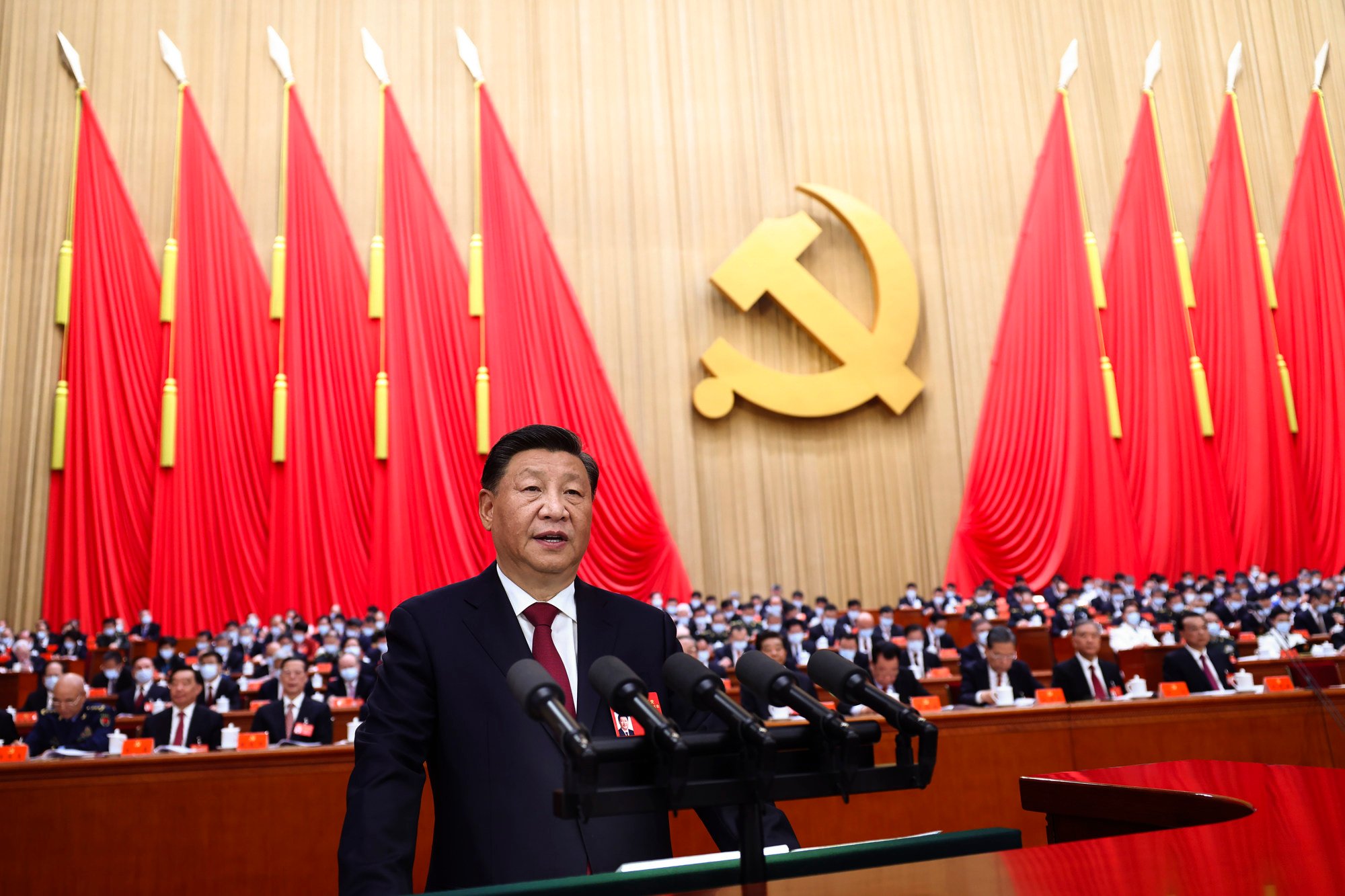 The government's first attempt to pass the law, required under Article 23 of the city's mini-constitution, was scuttled in 2003 when an estimated 500,000 residents took to the streets in protest, forcing the security minister at the time, Regina Ip Lau Suk-yee, to resign in defeat.
Ip, now convenor of the administration's key decision-making body, the Executive Council, noted that as part of the national security law Beijing imposed in 2020 following months of anti-government demonstrations, Hong Kong had established a comprehensive network to respond to threats against the state.
"We have set up a national security commission, police have a new national security department, and the chief executive has appointed national security judges. I don't think anything more needs to be done other than studying the enactment of local laws to implement Article 23," she said. "But Xi did not raise Basic Law Article 23 at all."
Pro-Beijing heavyweight Lo Man-tuen, vice-chair of the All-China Federation of Returned Overseas Chinese, agreed that since Hong Kong already had a national security law, "there is no urgency to implement its own version of it".
"I believe Chief Executive John Lee Ka-chiu has communicated well with Beijing on [his priorities]," he said.
Lee was asked last week about why the government's plan to enact its own national security law had been put on the back burner, as documents submitted to the Legislative Council showed.
While reiterating it was a constitutional responsibility to enact Article 23, Lee said he preferred not to rush the process as he wanted to ensure the law conclusively addressed all risks that might arise in the future.
Lau Siu-kai, vice-chairman of the semi-official Chinese Association of Hong Kong and Macau Studies think tank, said the Beijing-imposed law alone was far from sufficient to fully safeguard national security, especially when Hong Kong as an open society could become a source of risk as geopolitical tensions escalated.
"In face of rising recession fears, the United States might resort to every conceivable means to deter China from accelerating economic growth," he said. "How can we ensure that Hong Kong will not be used as a tool to hinder national development?"
Plenty of room existed for Hong Kong to improve its security concerning finance and trade, which if properly done, would strengthen investors' faith in Hong Kong as a hub for commercial activity, he suggested.
But the former head of the government's Central Policy Unit said he could understand that Lee's administration might want to "deliver results" on livelihood issues, before making Article 23 its top priority.
The existing national security law bans secession, subversion, terrorism and collusion with foreign forces, while Article 23 requires the local version to also target treason, theft of state secrets and foreign political bodies engaging in political activities in the city.
In his speech at the start of the party's twice-in-a-decade congress, Xi reaffirmed that Hong Kong's "one country, two systems" governing policy would be adhered to for a long time and the city would be administered by "patriots".
Xia Baolong, director of the State Council's Hong Kong and Macau Affairs Office, said the president had provided "an action guideline" on local governance.
"[The report] systematically set forth new concepts, new ideas and new strategies for upholding and improving one country, two systems," Xia said in a group discussion of the Guangdong provincial delegation on Sunday. "This provides a basis and an action guideline for conducting work on Hong Kong and Macau well."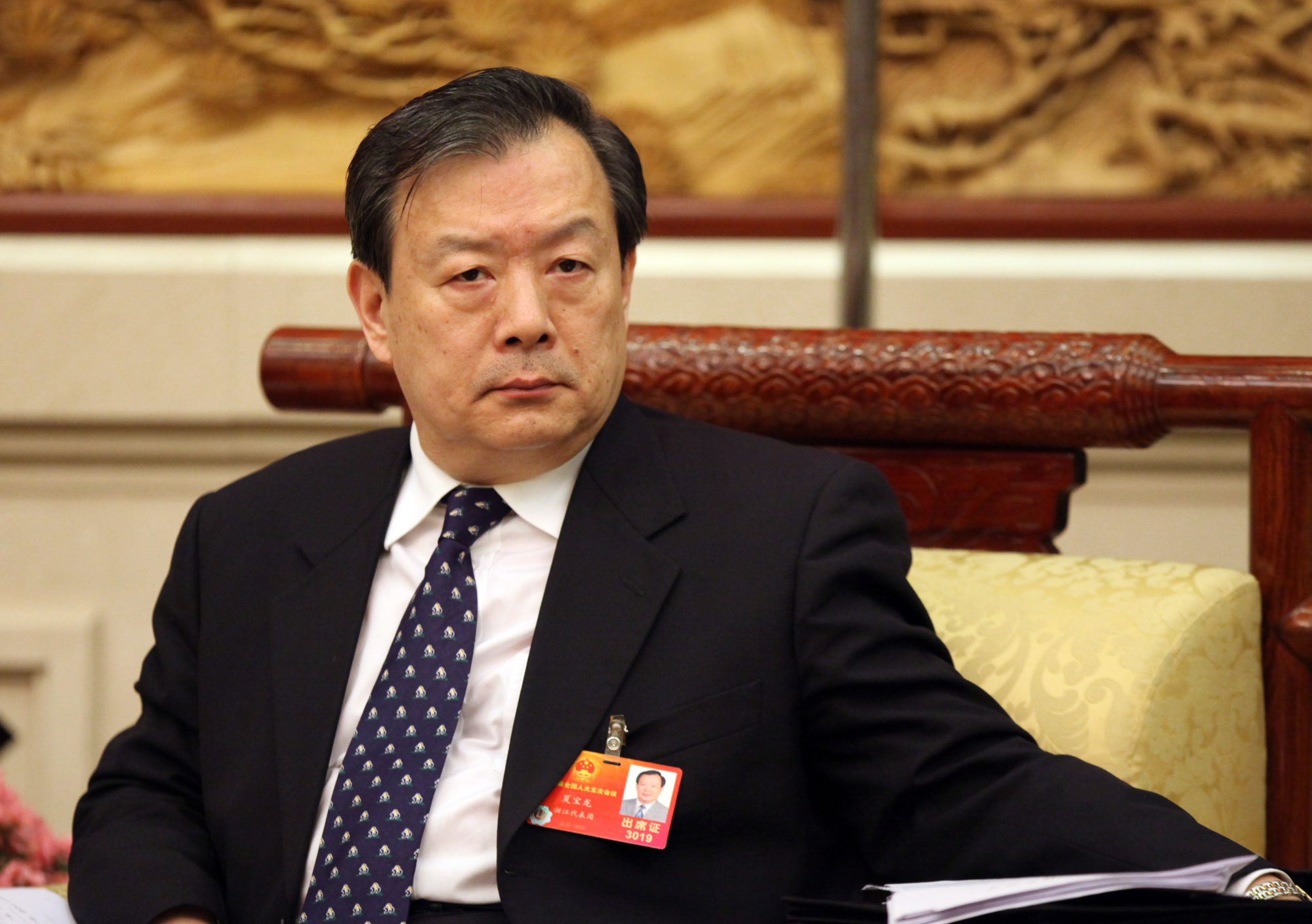 Beijing's efforts in quelling Hong Kong's 2019 social unrest was listed in the report as one of the party's major achievements over the past five years, alongside the country's "dynamic-zero" Covid-19 policy.
Echoing the president, Xia called the months-long anti-government movement triggered by a now-withdrawn extradition bill the "most turbulent" situation since Britain handed the city back to China in 1997.
He said Xi and the party's Central Committee had taken decisive action with a series of measures to treat "both the symptoms and the root causes".
The initiatives included the national security law and a series of "patriots-only" overhauls to the electoral system.
"These effectively combated anti-China forces and troublemakers in Hong Kong and Macau, ending Hong Kong's history of 'undefended' national security in one fell swoop," Xia told the delegates.
"As Hong Kong steps into a new stage from chaos to governance, and from governance to prosperity, a series of breakthroughs and landmark achievements have been made in the work of Hong Kong and Macau."
The senior official also touted a steadier implementation of one country, two systems under the party leadership, with Xi at its core.
On Monday, Tam Yiu-chung, Hong Kong's sole delegate to the state's top legislative body the National People's Congress Standing Committee, said Xi's speech was consistent with the one he gave on July 1, on the 25th anniversary of the city's handover.
Xi had at the time reminded the city of Beijing's overall jurisdiction and the importance of upholding the country's sovereignty and security, while highlighting the need to maintain Hong Kong's unique edge and connections with the rest of the world.
"[The congress report] emphasised that one country, two systems is the best arrangement in Hong Kong and there's no need to change it," Tam said on Sunday.
"This shows that the party and nation are supportive of one country, two systems and it should be continued."
Tam also said he expected that the reopening of the border with the mainland would not occur soon, as Xi had in his latest speech reiterated the country's Covid-19 strategy.
"Although people hope borders can open immediately after the party congress … it's not practical," Tam told a radio programme, citing emerging coronavirus variants.
Tam said he hoped there would be an expanded quota under current quarantine arrangements for cross-border travellers from the city, but the situation depended on authorities' preparations.
City leader Lee will deliver his maiden policy address on Wednesday, the halfway point of the congress in Beijing.
On Sunday, Lee lauded Xi's report as "a beacon" charting the city's future development and said he would announce initiatives on land and housing, which were often singled out by Beijing as deep-seated social issues to be resolved, as well as ways to boost Hong Kong's competitiveness.