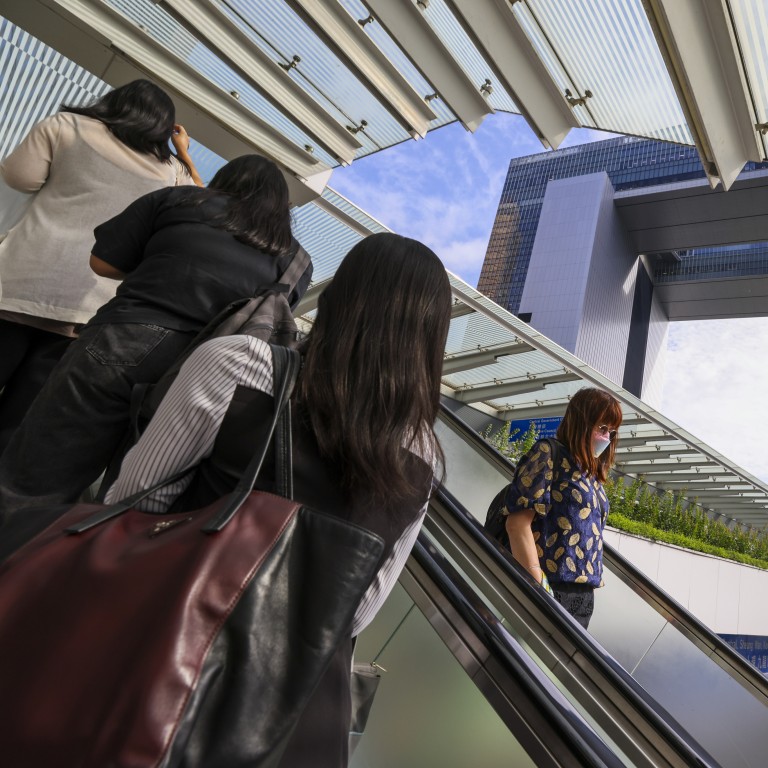 Poor performing Hong Kong civil servants will face the boot, city leader John Lee warns as he launches revamp to improve governance
Chief executive unveils raft of new measures to improve how city is run, including policy unit, task forces and benchmark indicators
While Lee insists new bodies will improve coordination, critics ask whether efficiency will truly be improved
The buck will have to stop somewhere, Hong Kong's leader made plain on Wednesday as he warned that consistently underperforming civil servants typically used to an "iron rice bowl" could face being fired in a "timely manner", as he unveiled a revamp to improve governance and accountability.
Under a new reward and punishment system for the city's 180,000 civil servants, those who exhibit "excellence" will also be publicly recognised by the new "Chief Executive's Award for Exemplary Performance" on a regular basis from next year.
Enhancing governance capability, one of the "four hopes" President Xi Jinping laid down for the city government, took up a major chapter in John Lee Ka-chiu's maiden policy address.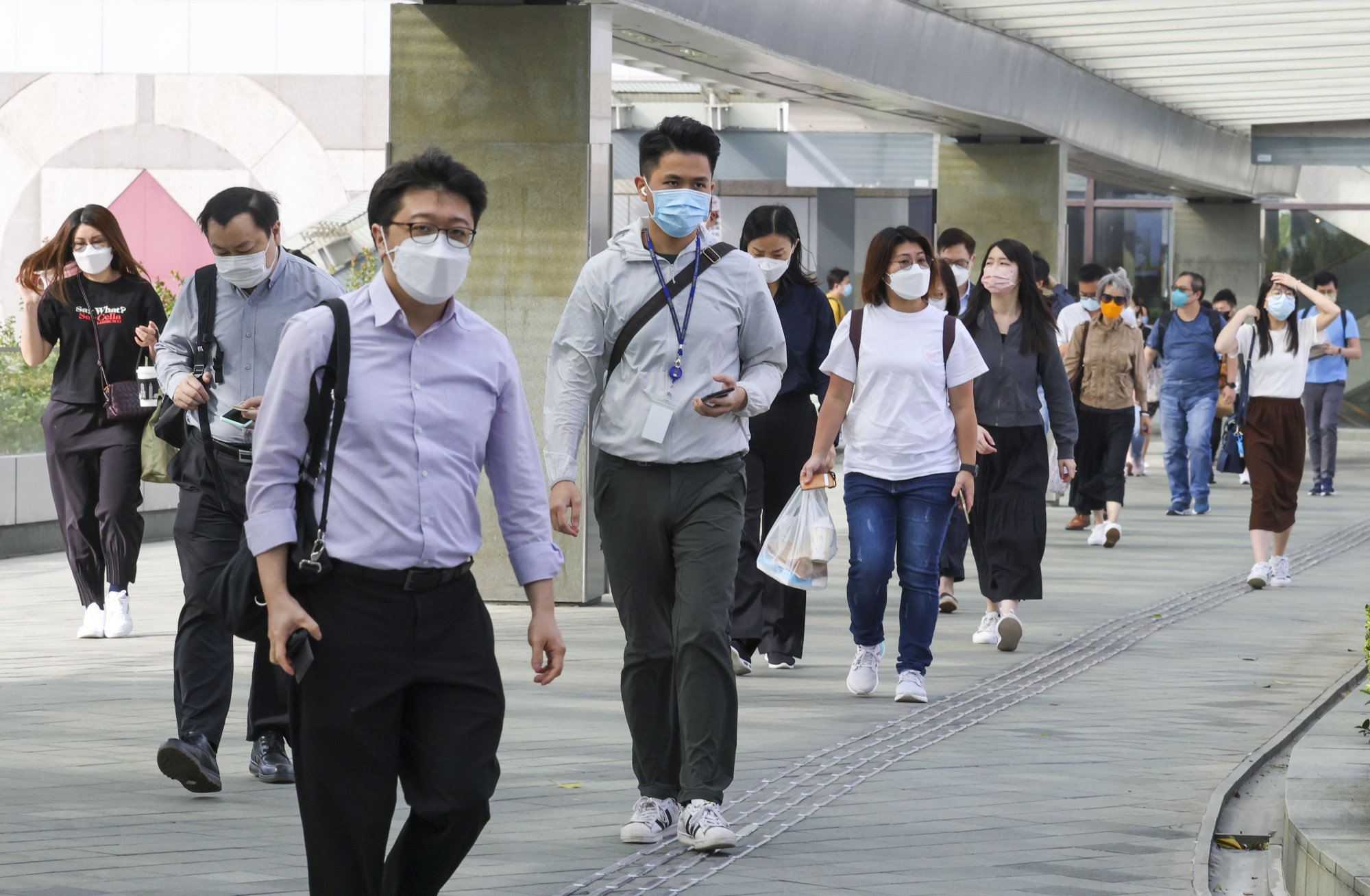 The array of measures he unveiled to fulfil his "result-oriented" approach to governance also included setting up a high-level policy unit, a few steering committees and task forces for policy coordination, and for the first time – listing 110 indicators in the annex to ensure progress could be tracked.
Lee stressed the indicators were not there to punish anyone when the goals were not reached.
"If an indicator is not met, we may have to see if there are some special reasons," he said. "But of course, if it is because of [the official] being lazy, then, there may be consequences."
Asked if the numerous new bodies would result in needless duplication of internal efforts, Lee, who joined the civil service as a policeman, said in a press conference: "Without coordination and command to unite forces, those taking part are only a motley crew. It's difficult to achieve things."
Targeting the management of the civil service which he regarded as "the backbone of the government," Lee said the civil service disciplinary mechanism would be adjusted so that appropriate punishment could be "promptly imposed" in a fair and just manner on officers.
"For officers whose performance remains persistently substandard despite supervision and assistance, their appointment should be terminated in a timely manner," he warned in his speech.
Half a year after the city went through its worst coronavirus outbreak in March, Lee, who rose to the top post in July, vowed to enhance existing mobilisation protocols to ensure sufficient manpower could cope with emergencies. Regular drills would also be conducted, he said, to ensure preparedness.
Politically, the Civil Service Code would be updated to sufficiently reflect that government workers should have "strong awareness of safeguarding national sovereignty, security and development interests" and put the principle of "patriots administering Hong Kong" into practice.
Among the new bodies to be set up later this year is the Chief Executive's Policy Unit, which directly reports research outcomes on mainland policies, as well as international trends, to the city leader.
There will also be a new steering committee on the Northern Metropolis, a mega urban development plan, and another on Rule of Law Education, to be chaired by the justice minister. At least two task forces will be established – one on strengthening cross-border legal assistance and another on rebuilding the image of Hong Kong.
Under the existing mechanism, the government dismissed 51 civil servants in the 2021-22 financial year alone and took formal disciplinary action for serious misconduct or criminal conviction against 1,124 civil servants between April 1, 2017, and March 31 this year.
Leung Chau-ting, chairman of the Federation of Civil Service Union, warned that if frontline workers were unclear about how the revamped punishment system would be implemented, their morale would be greatly affected.
"For example when the government was criticised for the delayed treatment of Covid-19 patients in quarantine facilities, should frontline colleagues take the blame?" he asked.
Leung also argued that monetary rewards could serve a better purpose than public recognition to boost engagement, considering that doxxing was common in the current political climate. He also warned such a system would encourage an "apple polishing" culture in the government.
Alexa Chow Yee-ping, a veteran human resources consultant, said that if the punishment system was properly imposed, it would be a "giant step" towards breaking the public perception that civil service jobs provided "iron rice bowls" - a Chinese phrase used to describe those who will not be fired no matter how egregious their mistakes were.
She dismissed concerns that the revamp would deter talent in private firms from joining the government, saying the government was always "the most stable employer" amid the global economic turbulence that saw waves of downsizing in corporations.
"Sacking the bottom 10 per cent is not uncommon in private firms. It's totally reasonable for the government to fire those who underperform," she said.
New People's Party lawmaker Dominic Lee Tsz-king, whose motion passed earlier in June calling for reform of the civil service system, welcomed the moves.
He believed that the city leader was under pressure to identify pain points in the mobilisation protocol after the inadequacies with civil service deployment prompted Beijing to offer help during the fifth wave of infections.
But centrist lawmaker Tik Chi-yuen expressed concerns that efforts by the chief executive to strengthen governance could be undercut by the newly formed task forces and committees.
"One more committee means one more meeting, which also means one more secretary," Tik said. "Is this really increasing efficiency ?"
Additional reporting by Jess Ma and Harvey Kong