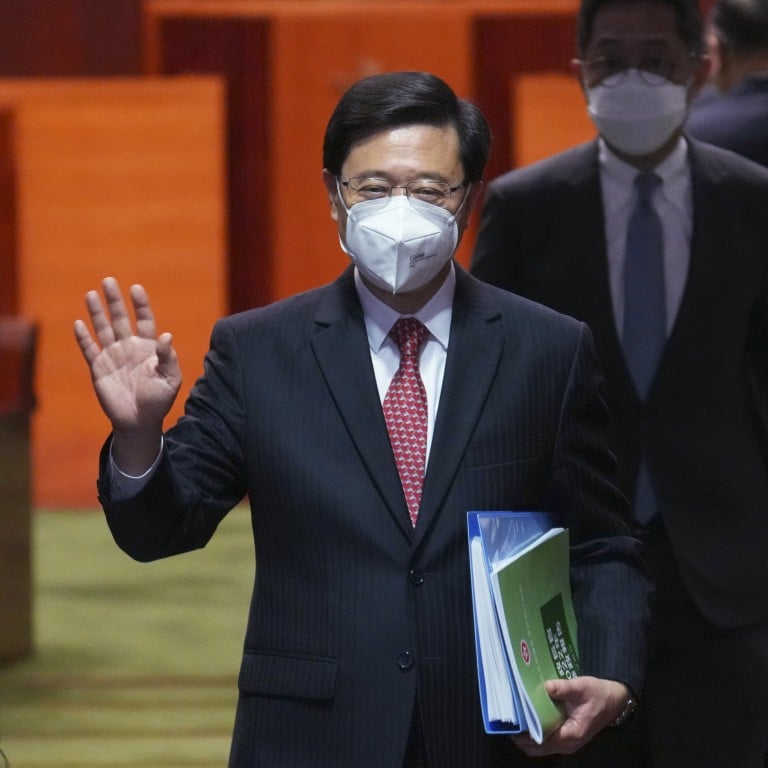 Did Hong Kong leader John Lee deliver with his first policy address? Talent, check. Housing, check. But where's the road map to full reopening of city post-Covid, analysts ask
Pro-establishment camp hails Lee's blueprint as 'forward looking', but some analysts say silence over rolling back of coronavirus curbs could scuttle development plans
'It's as though he is performing a blood transfusion, but he has not stopped the bleeding,' one scholar says
Hong Kong's leader received plaudits from the pro-establishment camp for his first policy address, as they hailed his talent and housing initiatives as "forward-looking" and "ambitious", but other observers were sceptical about whether the measures were sufficient to stanch the brain drain or keep up with growing global competition.
One on Wednesday told the Post that Lee had failed to stem the exit of home-grown professionals to begin with, while others were doubtful his trawl for global talent could work if he could not offer a clear road map to a full reopening of the city.
"It's amazing that we can finally have the breakthrough … But [our] Covid policy needs to be adjusted as these talents won't be coming in yet," said Bernard Chan, the former convenor of the Executive Council, a key decision-making body.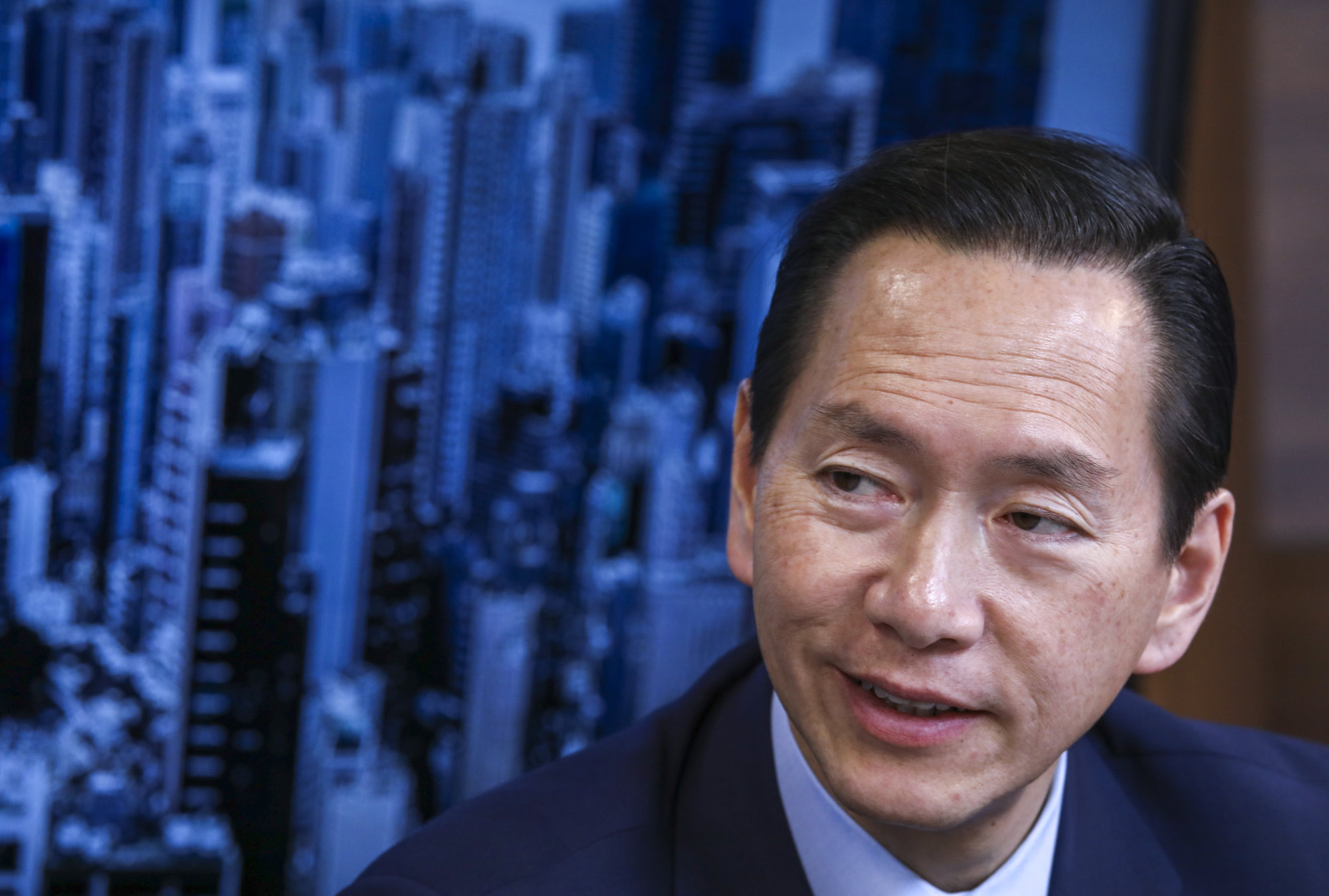 But a big round of applause shot through the chamber of the Legislative Council, as pro-establishment lawmakers clapped for Lee towards the end of his maiden policy address that lasted almost three hours.
Both the Hong Kong and Macau Affairs Office in Beijing and the central government's liaison office in the city issued press releases soon after, praising Lee for effectively responding to public concerns, "showing a new style of governance that is not afraid of difficulties".
Among the most eye-catching initiatives, Lee announced a new Top Talent Pass Scheme under which a two-year visa would be granted to anyone earning at least HK$2.5 million (US$318,480) a year, or who had graduated from the world's top 100 universities and with at least three years of working experience. The sponsorship of an employer is not required.
Employment visas would be extended to a maximum of three years, Lee said, while companies would be allowed to bring in staff from overseas without the need to prove difficulties in hiring locals for 13 professions facing manpower shortages.
Lee also set aside HK$30 billion from the Future Fund to establish the Co‑Investment Fund to attract enterprises and invest in their business, an initiative strikingly similar to Singapore's national investment company, Temasek.
With housing and land issues at the top of his agenda, Lee proposed building 30,000 new flats within the next five years under a new "Light Public Housing" scheme, which would simplify and speed up the supply of public flats. The government also vowed to shorten the waiting time for public housing to 4.5 years, from the current six, by 2026-27.
Starry Lee Wai-king, chairwoman of the Democratic Alliance for the Betterment and Progress of Hong Kong, said her party welcomed Lee's initiatives.
"This is a forward-looking policy address," she said, adding Lee and his team had shown "determination to move Hong Kong forward" and demonstrated their vision on "how to tackle structural issues in the coming years".
Allan Zeman, chairman of Lan Kwai Fong Group, described Lee's policy address as the best one since 1997, when the city returned to Chinese rule.
"He is being watched to make sure he is making people happier. We lost 140,000 people who left Hong Kong. The community is very divided during the protest. It's a rebuilding and healing process for Hong Kong people," he said. "It's very ambitious. He's the type that can deliver results."
But Zeman said he had been hoping for an announcement on when the city could drop its remaining Covid-19 restrictions on arrivals, replacing the current "0+3" policy of no hotel quarantine and three days of medical surveillance, with a "0+0" model.
While pro-establishment politicians described Lee as a visionary, several observers expressed reservations about his plans.
Political scientist Ivan Choy Chi-keung, from Chinese University, said the chief executive had failed to clearly identify a strategy to stop professionals from leaving.
"It's as though he is performing blood transfusion, but he has not stopped the bleeding," the scholar said, adding Lee also did not acknowledge the reasons behind a wave of emigration.
Anecdotal accounts suggest that while some left due to strict quarantine measures in place at the time, others were moving due to recent uncertainties over the political direction of the city.
As was widely expected, Lee did not set a firm timetable on when Hong Kong would adopt the "0+0" scheme for arrivals. During the afternoon press conference, some reporters compared Lee's plans to set up the Hong Kong Investment Corporation with Singapore's Temasek.
Lee said that while many people compared Hong Kong with its regional rival, the city should be confident in its advantages.
"It's fine if we hope to understand our own flaws and do better, but we should not belittle ourselves," he said. "We have our own advantages."
While the city had been affected by anti-government protests in 2019 and later the pandemic, in the long run, "Hong Kong's attractiveness is in our DNA".
John Burns, an emeritus professor at the University of Hong Kong, said Lee had signalled the city's aspiration to reestablish its position as an international financial hub and, new for Hong Kong, to re-industrialise.
Although Lee had ambitiously marked 110 key performance indicators, some set "a very low threshold", such as merely exploring an issue, he argued.
Referring to the leader's vow to deliver public housing to residents faster, Burns said: "Cutting the waiting time for public housing to 4½ years in five years is welcome, but the target allows authorities leeway if the number of applications increases and the number of recoveries declines. No penalties are provided for missing the targets."
Additional reporting by Harvey Kong