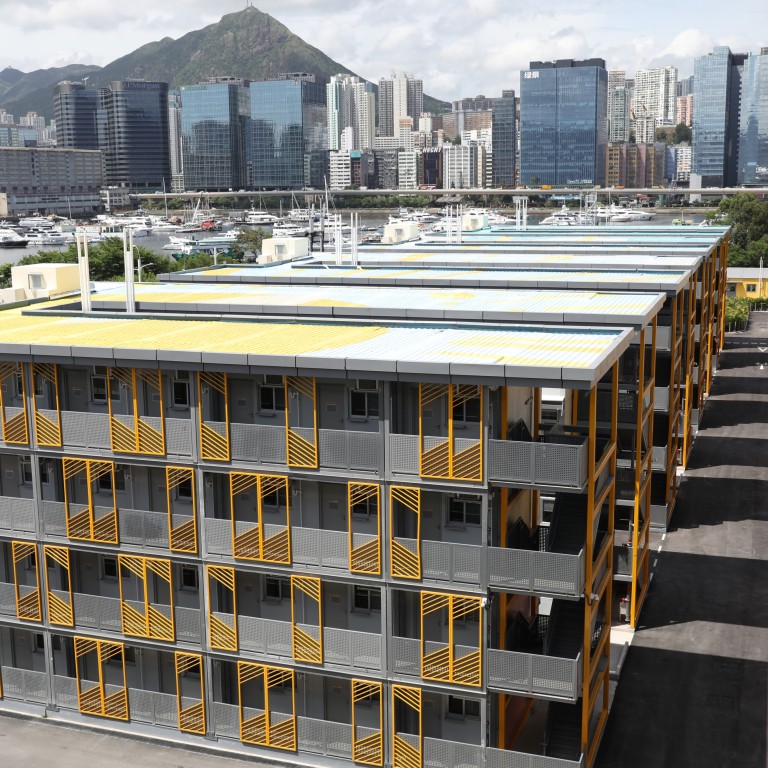 Converting makeshift coronavirus facilities into transitional housing not cost-effective, Hong Kong's John Lee says
Chief executive says building homes on edges of country parks not currently under consideration, calling it 'controversial' and more difficult to develop
Deputy finance chief says government to use modular integrated construction method to speed up development of transitional flats
Converting makeshift facilities built during Hong Kong's fifth coronavirus wave into transitional flats is not "cost-effective", the city's leader has said, citing the vast amount of refurbishment work required.
Chief Executive
John Lee Ka-chiu
on Sunday also said his administration was not currently considering building homes on the edges of country parks, calling it "controversial" and unattractive given the easier development available using other sources of land he proposed during his maiden policy address last week.
Among the suggestions to boost the overall production of homes by 50 per cent during his five-year term, Lee on Wednesday pushed for the construction of about 30,000 new "light" public housing flats and the identification of "green belt" sites to increase land supply.
But the city's community isolation units, which were built to help contain the spread of Covid-19 and include 10,000 spaces at sites in Penny's Bay and Kai Tak, were not included as a source of housing in the blueprint, despite repeated calls from several lawmakers to transform them into transitional flats.
"These facilities are temporary, a lot of work would be involved if they were to be upgraded for long-term living, and this means they might not be cost-effective," Lee said during a pre-recorded television interview that aired on Sunday.
"For example, the ceiling of some of these units would need to be refurbished regularly … But if a family lives there, we cannot regularly go there and refurbish their ceiling."
The chief executive also explained that many community isolation units were not equipped with their own bathrooms, making them unsuitable for conversion into long-term housing.
Some facilities would also need to be maintained for their intended purpose since health experts had warned of future outbreaks involving the flu or a coronavirus strain, he said. Lee added that a study would be conducted on future uses for the sites.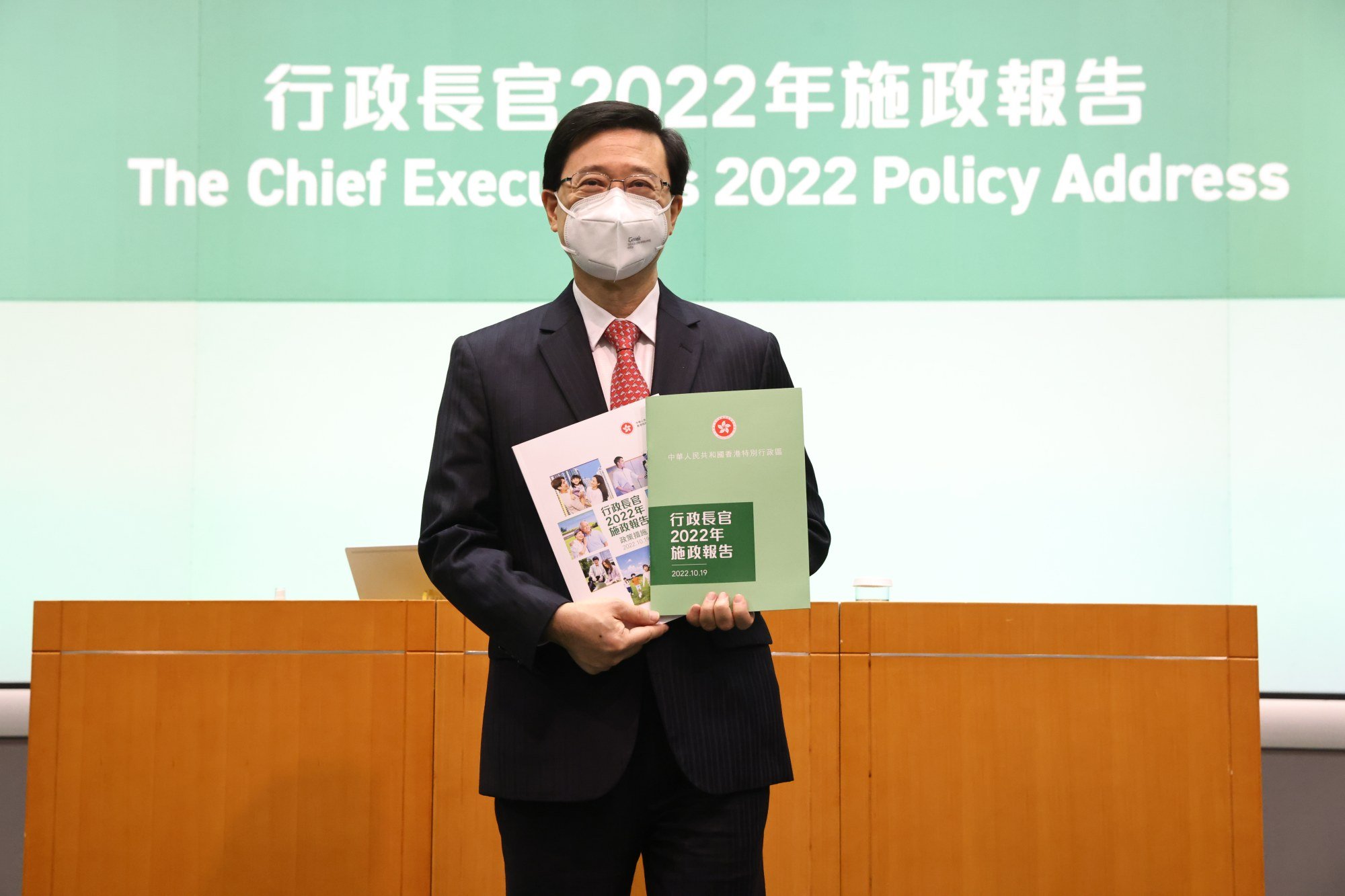 During the television interview, Lee also addressed the prospect of building more homes on the edges of country parks, a proposal that was originally floated by
Leung Chun-ying
during his term as chief executive between 2012 and 2017.
Lee said he would first proceed with other initiatives before making any such decision, focusing instead on the Northern Metropolis project in the northern New Territories and the construction of artificial islands to the east of Lantau Island.
"We have other means that are relatively easier and less controversial, and society needs to be harmonious and stable. So we need to set our priorities, but we do not rule out any possibility," he said.
Earlier in the week, Financial Secretary Paul Chan Mo-po said at least 3,280 hectares (8,105 acres) of land had been identified as suitable for housing development, with work to start by 2023. He added that the sites would yield 93,000 public and private homes by 2033, surpassing the government's original target by at least 60,000.
Michael Wong Wai-lun, the deputy financial secretary, on Sunday said authorities would also use a method called modular integrated construction, which relies on free-standing integrated modules manufactured in a factory, to speed up the development of more transitional flats.
Writing on social media, Wong said he had visited a 20-storey residence in Wong Chuk Hang for students at the University of Hong Kong (HKU) that was being built using the method. He added that the process was widely used overseas and had proved to be efficient and provided quality results.
Meanwhile, Secretary for Development Bernadette Linn Hon-ho said she hoped property developers would understand that the government's push to boost its land supply would not undermine the companies' vested interests.
"The government couldn't do this on its own … opportunities are everywhere for businesses," she told a radio programme.
The need for makeshift coronavirus facilities has eased as infections have fallen. Health authorities on Sunday logged 5,535 Covid-19 infections, 392 of which were imported, and four additional related deaths. Hong Kong's tally stands at 1,875,601 cases and 10,326 related fatalities.
Professor Yuen Kwok-yung, a top microbiologist and government health adviser, said the city was not ready to relax the current mask mandate, explaining the vaccination rate for children in Hong Kong was not satisfactory.
According to government data, more than 86 per cent of eligible vaccine recipients aged three to 11 had received their first jab, compared to 94.3 per cent for the entire population.
Professor Ivan Hung Fan-ngai, an infectious disease expert at HKU, agreed with Yuen's stance on the mandate, adding that wearing masks would help reduce cases of respiratory illnesses during the coming winter.
"Masks will be needed indoors during winter to prevent outbreaks of Covid-19, influenza and other upper respiratory diseases," he said.
Additional reporting by Jess Ma and Danny Mok