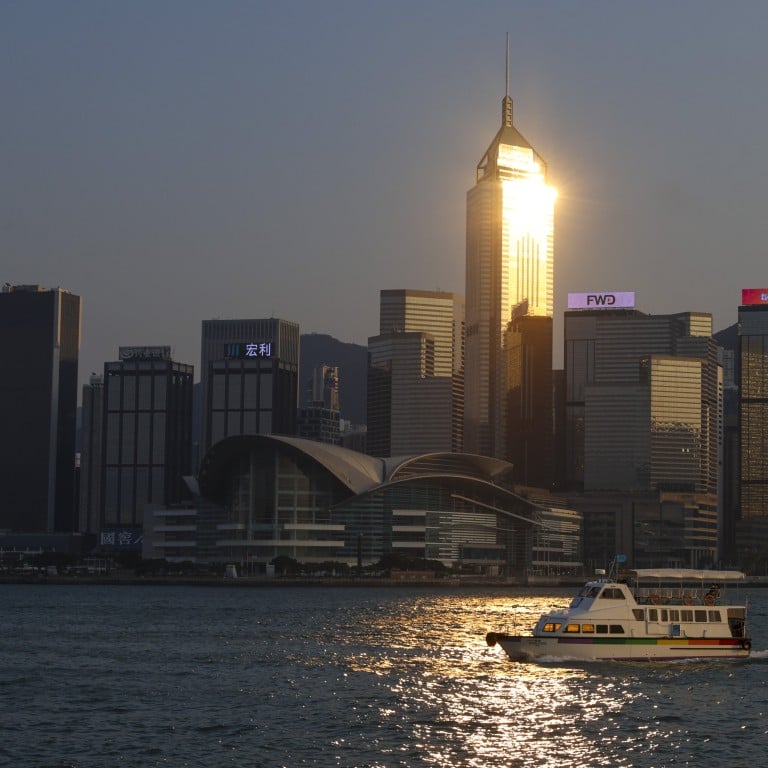 Hong Kong No 2 official Eric Chan slams US politicians over warnings to bankers set to attend global financial summit in city
Chief Secretary Eric Chan says comments 'show the US and other Western countries are using all extreme means to suppress China, including Hong Kong'
Government is preparing to host Global Financial Leaders' Investment Summit, the largest event of its kind Hong Kong will have staged since Covid-19 emerged
Hong Kong's No 2 official has hit out at foreign politicians threatening to sanction bankers for attending a global financial summit next week, saying such warnings show the West will exploit any means to suppress the progress of the city and the rest of the nation.
Chief Secretary Eric Chan Kwok-ki also told a radio programme on Saturday that the government would continue to boost national education in Hong Kong, so young people would understand the opportunities available to them.
He was speaking shortly after Secretary for Constitutional and Mainland Affairs Erick Tsang Kwok-wai revealed that he was considering extending an oath-taking requirement for public officers to those taking up key posts at statutory bodies.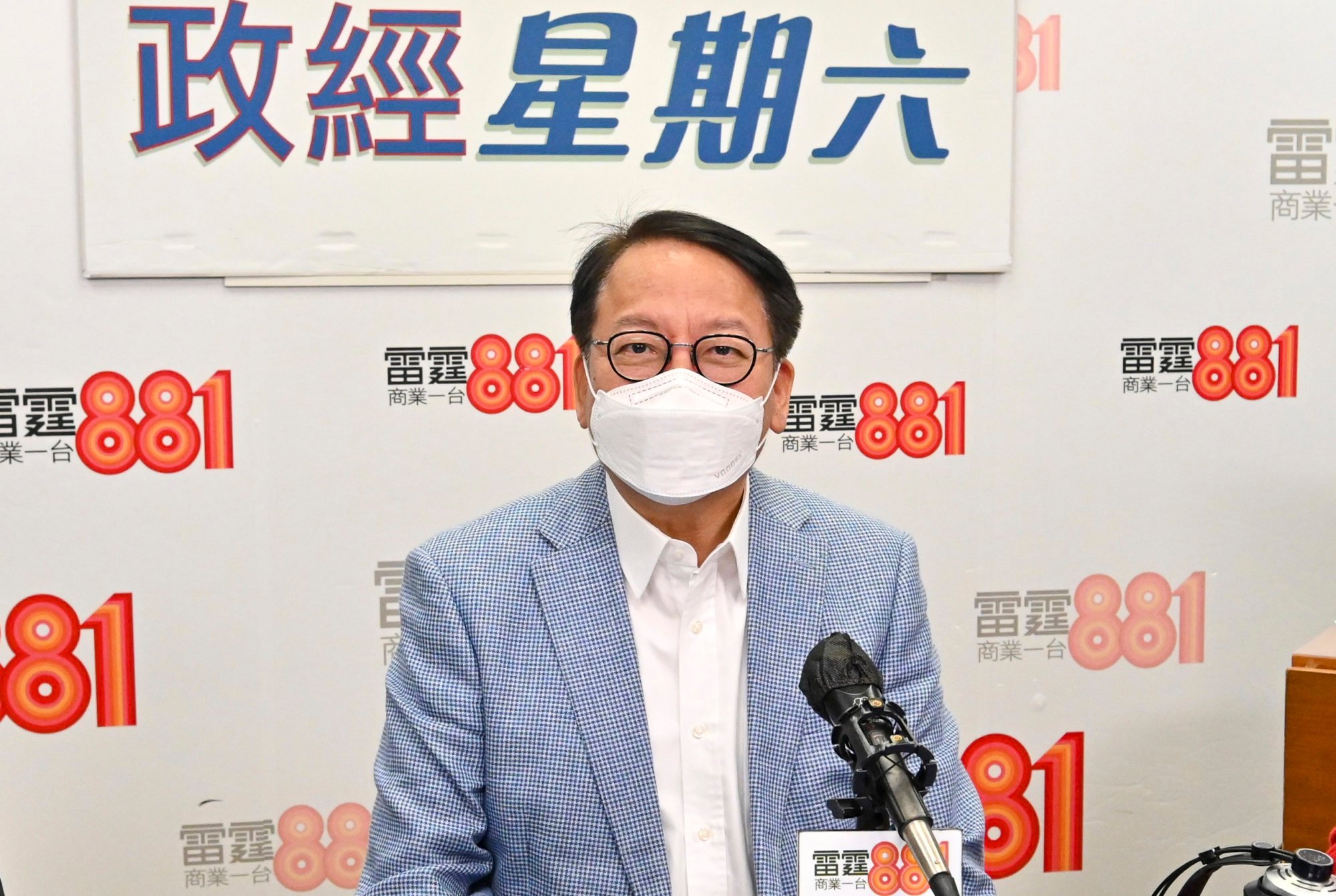 The administration is preparing to host the Global Financial Leaders' Investment Summit, the largest event of its kind Hong Kong will have staged since Covid-19 emerged almost three years ago, from Tuesday to Thursday.
But on Friday advisers to Hong Kong leader
John Lee
Ka-chiu had to defend the event after United States Senator Jeff Merkley and congressman Jim McGovern, both Democrats, alleged that executives taking part would be "complicit" in human rights abuses by the Chinese and Hong Kong governments.
Asked to comment on the duo's threats, Chan said: "This shows the US and other Western countries are using all extreme means to suppress China, including Hong Kong.
"We are just organising an ordinary financial summit, but they link it to human rights and freedom of speech … They just hope the event will fail, and we must stay vigilant."
Chan added that the criticism also showed the importance of Hong Kong safeguarding national security.
"In the past, when foreign media made such criticisms, I quickly sent letters or issued open letters to clarify and hit back," he said.
The summit is expected to be attended by about 200 global financial leaders from more than 100 major institutions including banks, securities firms, private equity and venture capital firms. More than 40 of these global institutions will be represented by group chairmen or CEOs.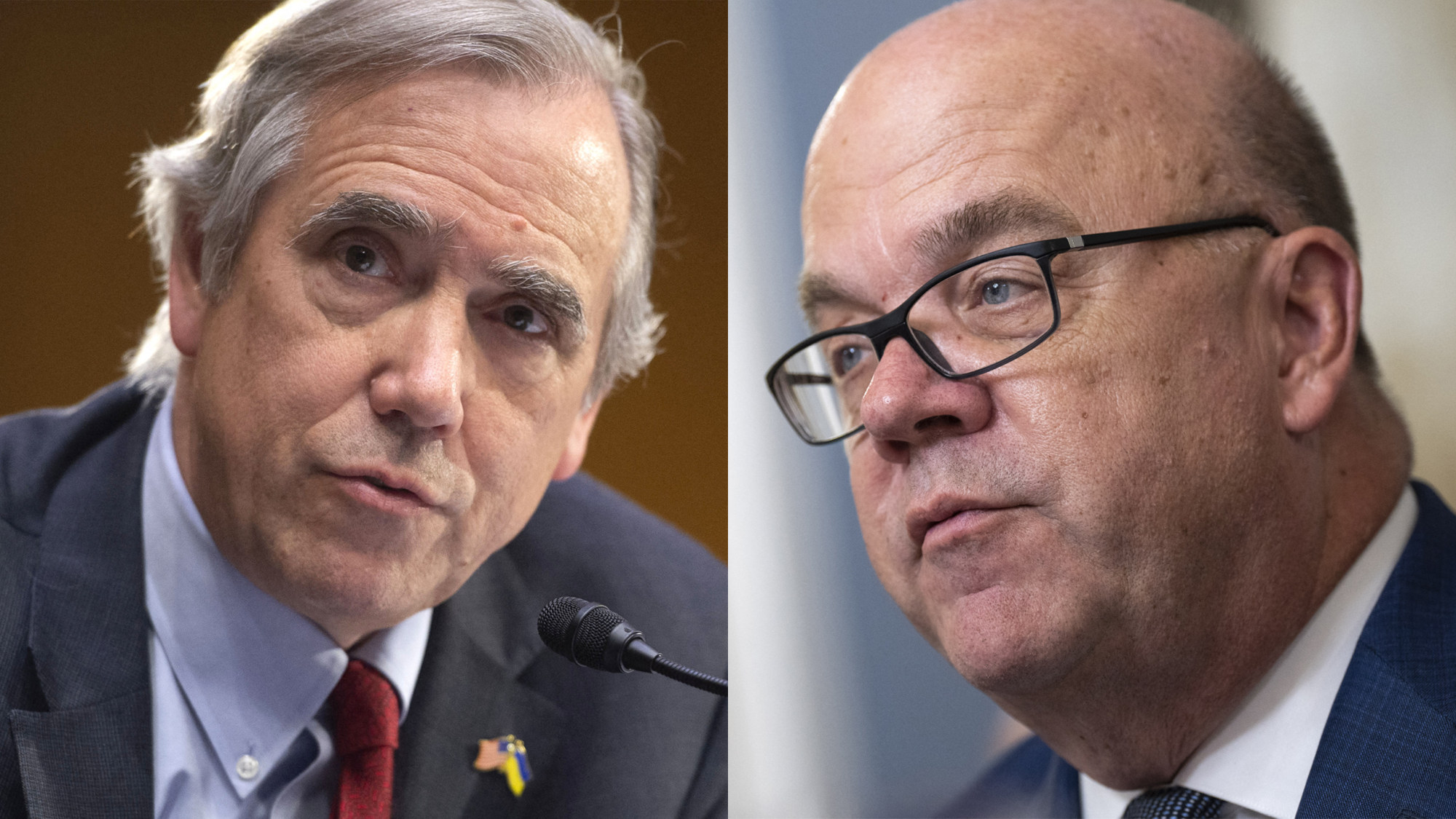 In response to the US lawmakers' warning, a spokesman for the Chief Executive's Office on Friday said the government would support the Monetary Authority in running the summit, which would "have a positive impact on the steady development of the global financial market and the city's economic recovery".
The chief secretary also said that apart from refuting foreign allegations, senior officials would also continue to travel abroad to promote Hong Kong. Financial Secretary
Paul Chan
Mo-po was on a tour of the Middle East this week to source investment but tested positive for
Covid-19
on Thursday.
Asked if the government would be more proactive in reconciliation with young people who supported or took part in the 2019 social unrest, Eric Chan said the policy address delivered by Lee earlier this month had many initiatives to support the city's youth.
"We'll give them a subsidy for working in
Greater Bay Area
mainland cities, and we will build more 'light public housing' units. These will benefit many young people," he said.
Mainland affairs minister Tsang earlier told the same programme that the younger generation was important for Hong Kong's future. He said the government would strengthen its promotion of the Chinese constitution and Hong Kong's mini-constitution, the
Basic Law
, so more residents understood their significance.
Tsang also said his bureau had been studying the possibility of extending an oath-taking requirement to statutory bodies to further implement Beijing's policy of "patriots administering Hong Kong".
"For key bodies … we hope that all those who administer Hong Kong, and those taking up important posts in public administration will be included," he said.
Tsang added that the government did not have a timetable for extending the requirement, but hoped to carry it out gradually and as soon as possible.
In the past, it was mainly principal officials, legislators and judges who were required to swear their allegiance to Hong Kong, and pledge to uphold the Basic Law.
After the national security law was imposed in 2020, the requirement was extended to district councillors and civil servants, and those who failed to take their oath with sincerity were dismissed.
Tsang did not specify which statutory bodies would be included, but legislators had suggested such bodies should include university councils, the Airport Authority, Hospital Authority and Equal Opportunities Commission.