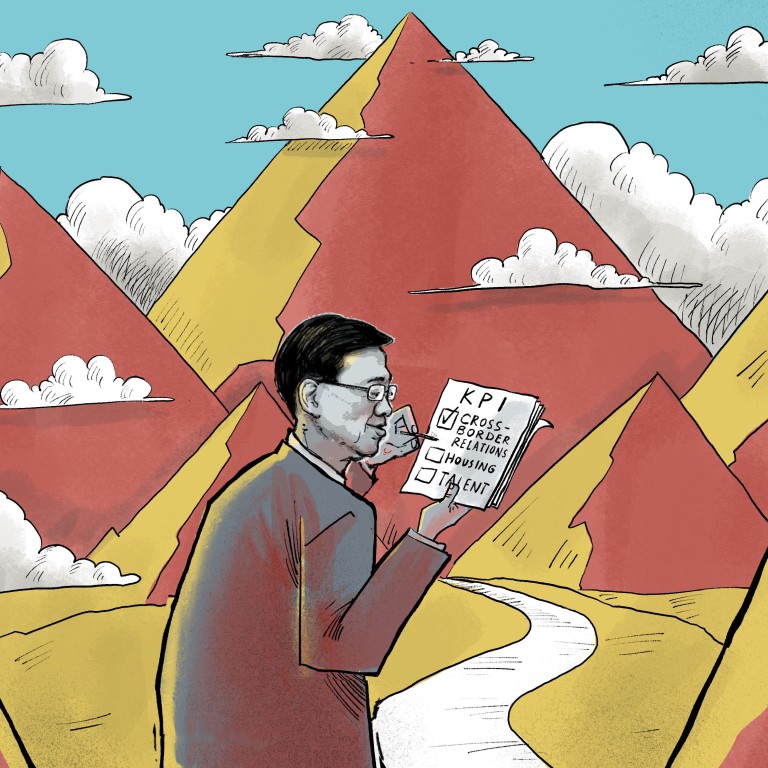 Hong Kong leader John Lee has taken only 2½ days of leave since last July. So what has he achieved in his first year in office?
In a massive step seven months into his term as chief executive, John Lee had Beijing's blessings to reopen the city
Observers say Lee's honeymoon is over and he can expect a more challenging second year in office, with housing and a manpower crunch among tasks to tackle
If a single event marked the highlight of
John Lee Ka-chiu
's first year as Hong Kong's leader, it was the reopening of the city's border with mainland China in January.
Seven months into his term as chief executive, he had Beijing's blessings to reopen the city, first to the world and then the mainland, a monumental step even though Hong Kong was then one of the last developed economies to abandon Covid-19 restrictions.
His approval ratings bounced to a high of 59.2 per cent in February, as high-profile publicity campaigns kicked off at home and overseas to announce the city's return to the world stage.
His administration ticked off key accomplishments as tourist numbers returned to 40 per cent of pre-pandemic levels, the unemployment rate dropped to 3 per cent, and the six-year wait for public housing shortened slightly.
Yet, observers say Lee's honeymoon is over and he can expect a more challenging second year in office.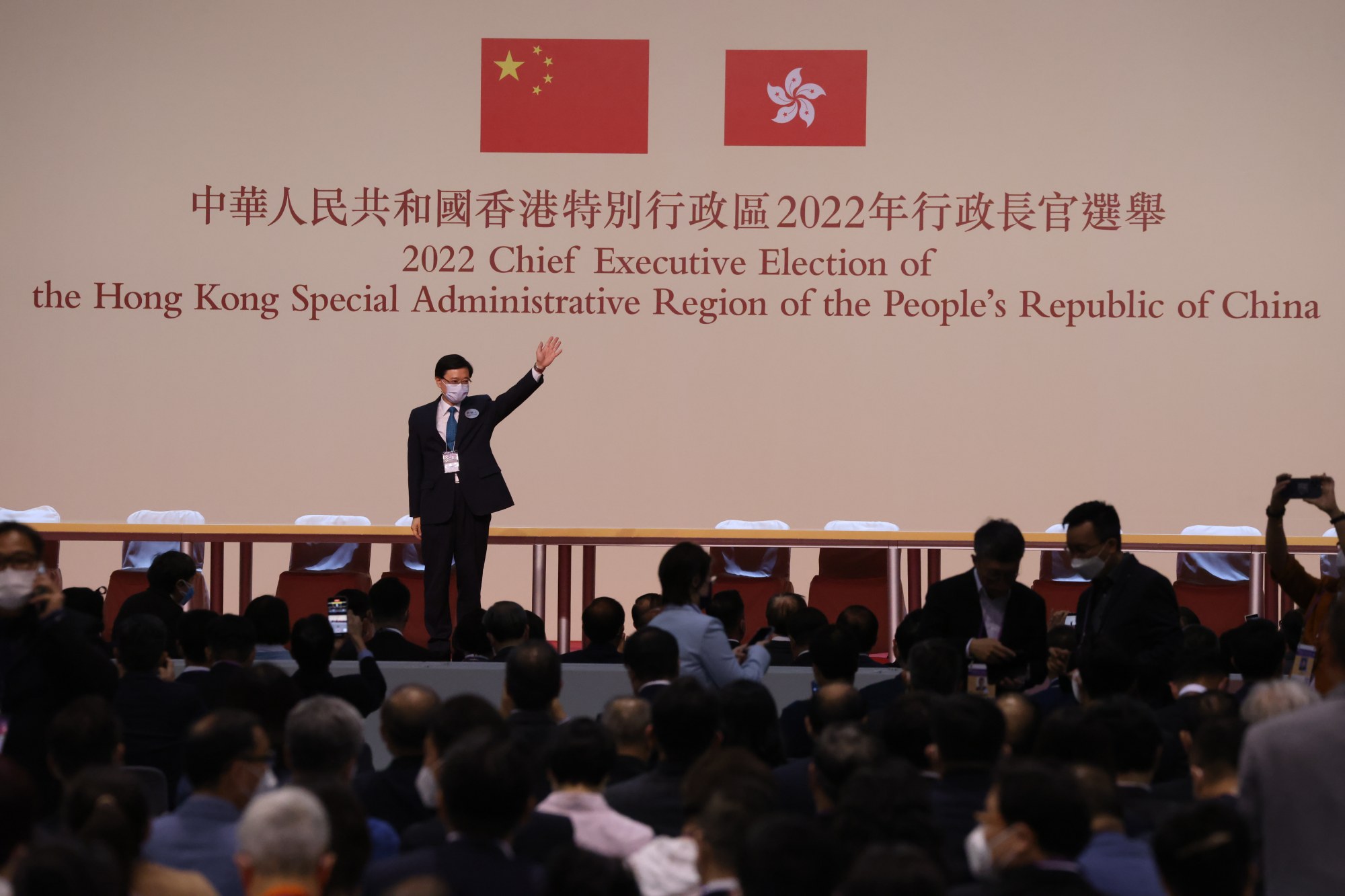 Unchallenged for the top job and operating in a political environment free of opposition, he is expected to tackle housing woes more urgently, ease a severe manpower crunch and find new engines of growth for a battered economy recovering from three years of the Covid-19 pandemic.
There are also other urgent tasks not on Lee's list of key performance indicators (KPIs), they say.
Critical among them are regaining trust and rebuilding engagement with Hongkongers. They warn that accumulated grievances related to policymaking and a growing disconnect with the people can make it more difficult for Lee's administration to defuse potential time bombs.
Ongoing geopolitical tensions between China and the West will also test his ability to balance Hong Kong's relationship with mainland China and the rest of the world as the city works to rebuild its reputation as an international financial centre.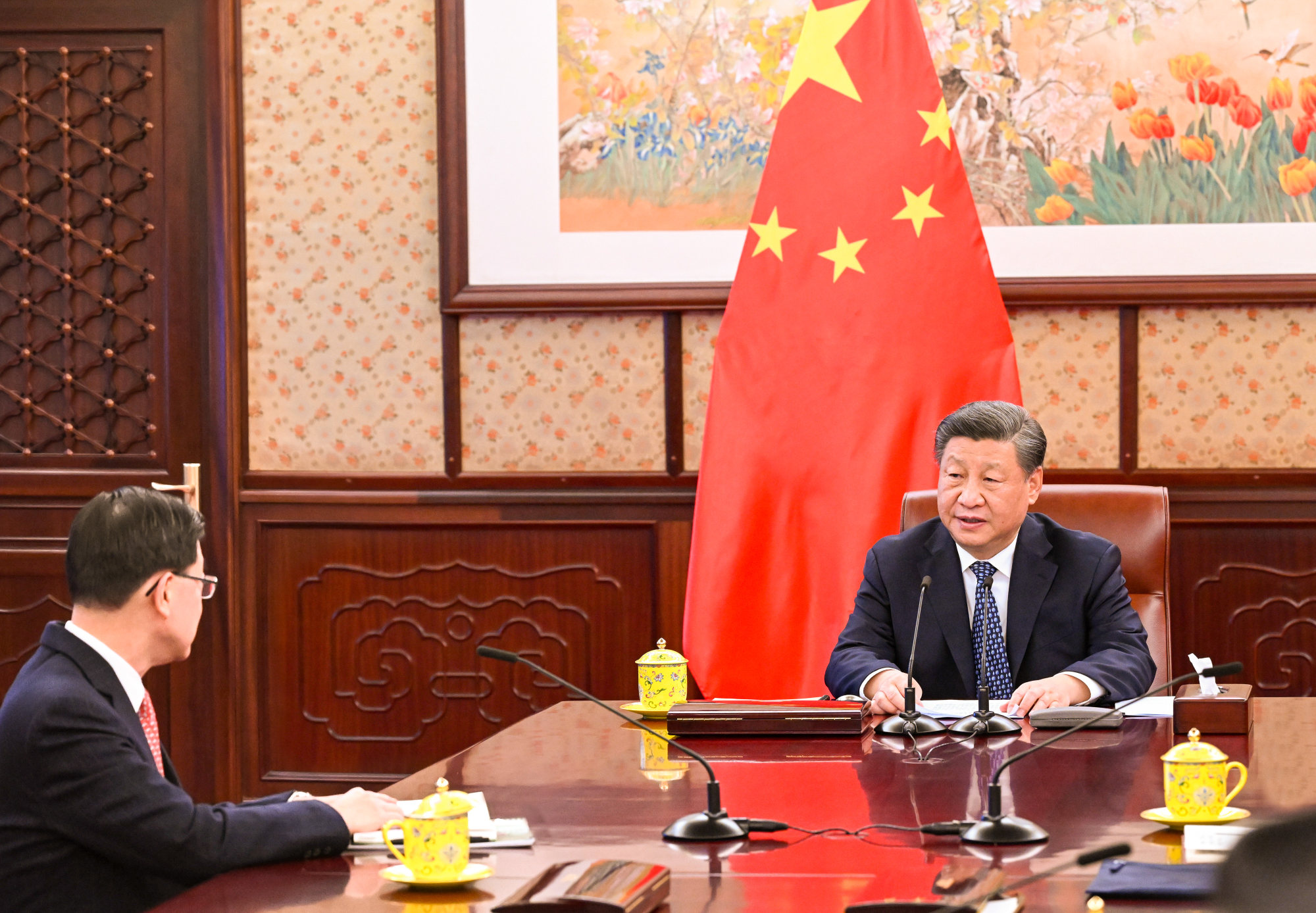 Are 'result-oriented' quick fixes value for money?
A career police officer and former security chief, Lee, 65, rose to the city's top job unlike any of his four predecessors.
Upon election, Lee sought immediately to differentiate himself from his beleaguered predecessor
Carrie Lam Cheng Yuet-ngor
, by pledging a "result-oriented" approach in running Hong Kong.
He identified bureaucracy, proceduralism and indecisiveness as hurdles to overcome and vowed to deliver on a list of 110 KPIs covering a range of policy areas.
At the one-year mark, a flagship project that could illustrate his governing style was the "light public housing" scheme to build 30,000 temporary flats and shorten the current 4½-year wait closer to the target of three years.
Using a prefabricated building method, modular construction units are built elsewhere before the blocks are assembled on site.
The system promises to deliver temporary flats within two years, compared with traditional permanent housing which can take up to a decade to get approvals from town planning and building authorities.
Despite concerns that the construction cost per unit could climb to HK$800,000 (US$102,160) – more than the HK$700,000 for a permanent flat – funds of HK$14.9 billion for the first phase were approved overwhelmingly by the Legislative Council, reflecting the new era of cooperation between the executive and the legislature.
Housing has been a frequent topic of discussion in regular closed-door antechamber meetings between lawmakers and officials, an initiative Lee started early in his term. So far, 10 such exchanges have been held in Legco.
"We can't say the light housing scheme is innovative," said Simon Yau Yung, a Lingnan University scholar who specialises in housing policies.
He said the programme was similar to that used for years by NGOs running transitional housing schemes, and even the sites used by the government were from the same pool for ongoing transitional housing projects.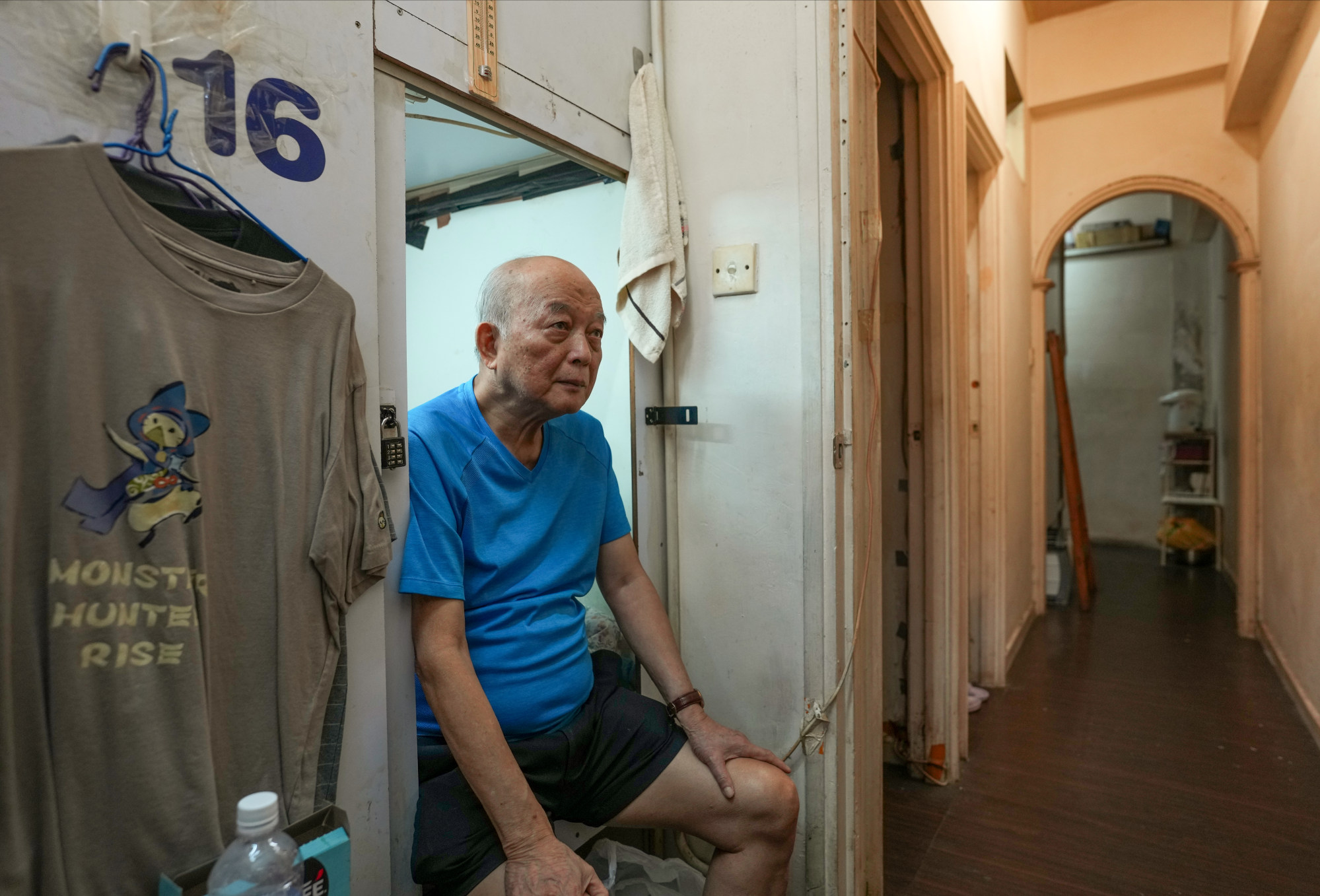 "It remains to be seen how much this scheme can help the grass roots improve their living conditions," Yau said.
If this quick fix for public housing was accepted by the people, he wondered if the government would then start rolling out everything from "light elderly homes" to "light cemeteries".
"But will they be value for money? Is the workmanship guaranteed?" he asked.
Lee has yet to make his mark in decisively fixing the city's public housing woes, a topic singled out by Beijing officials.
Xia Baolong, Beijing's top official for Hong Kong affairs, has set 2049 as the deadline for eliminating more than 100,000 of the city's most atrocious living spaces – tiny subdivided flats and "cage homes".
In a recent interview, Lee said boosting the public housing supply was the first step towards eradicating "flats unsuitable for living" and this was part of its overall strategy to improve the "quantity, speed, efficiency and quality" in land supply policies.
But Yau, a professor at Lingnan University's department of sociology and social policy, warned that the city's tiniest living spaces would not disappear without strategic road maps and social cost assessments to go with effective enforcement of a new rent control law.
"This is a ticking time bomb. Lee's just lucky that throughout the year, there have been no fatal, major incidents involving those subdivided flats," he said.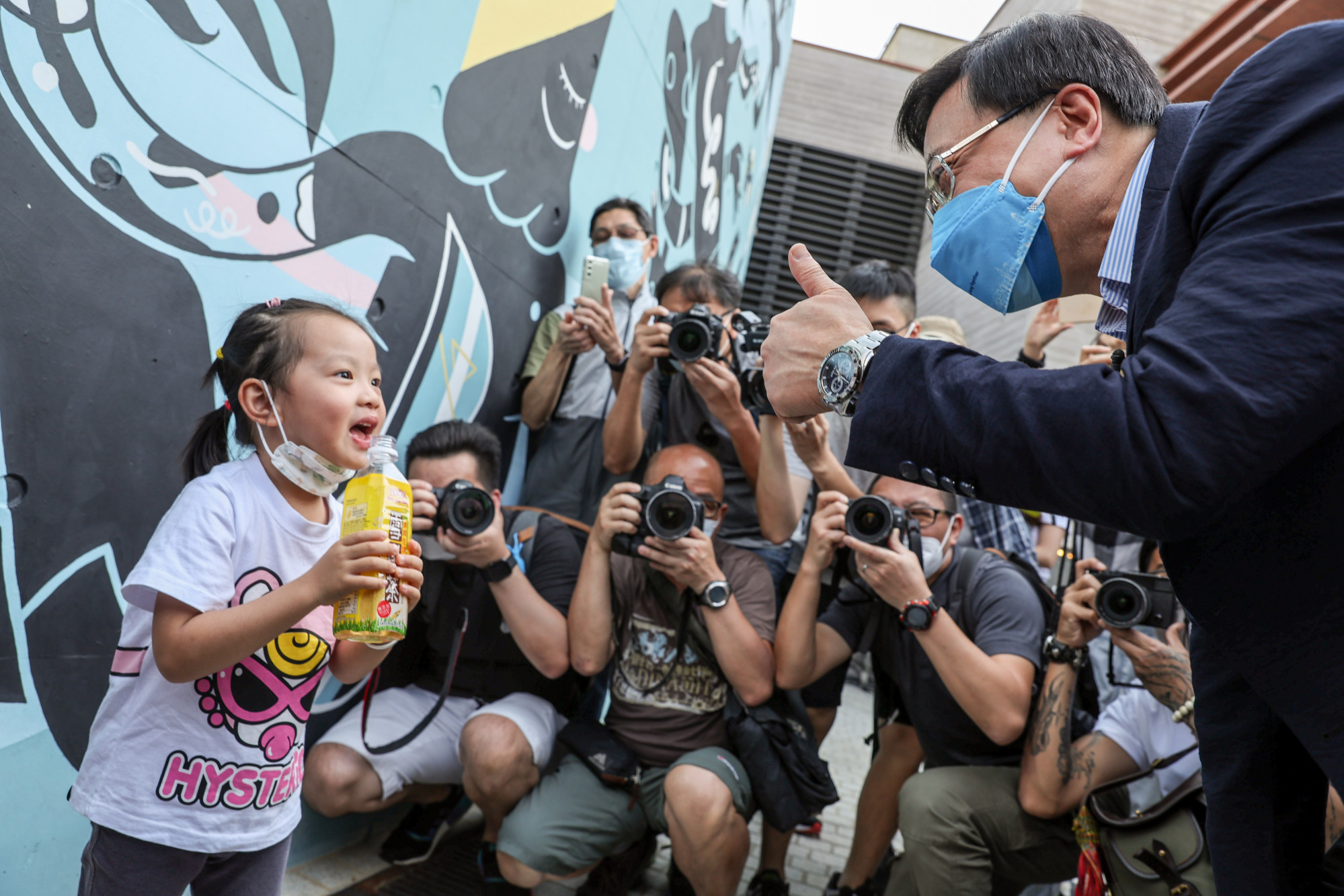 Hard lessons in policy delivery
Explaining his philosophy of governance at a Legco meeting early in his term, Lee used a colloquial Cantonese saying.
"When we draw a cartoon character, we should draw its intestines as well," he said, referring to his preference to offer as many details as possible when outlining initiatives.
That was demonstrated in the array of major post-Covid activities, from the "Hello Hong Kong" drive to woo visitors with free airline tickets and the "Happy Hong Kong" campaign for gourmet marketplaces, to the official missions he led to destinations as far as the Middle East.
Internally, Lee recently initiated a high-level "Policy Promotion Task Force" to improve policy delivery, including getting the public relations right, according to a senior official working closely with him.
"Before major policies are delivered to the public, responsible officials are called to the task force to do scenario planning and streamline their publicity and crisis strategies," the official told the Post on condition of anonymity.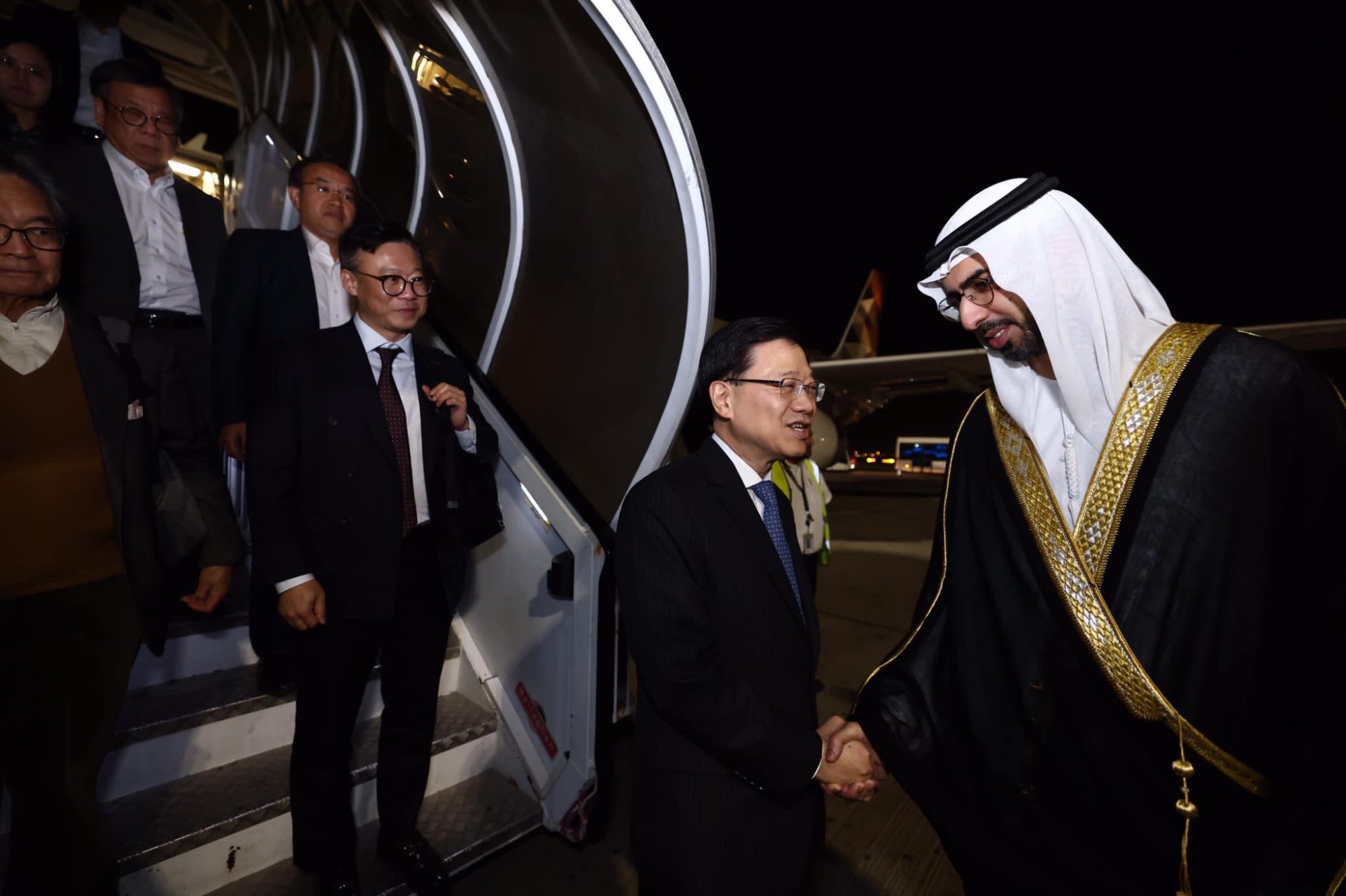 Lee encouraged colleagues to hire public relations consultants and content producers from the private sector on a project basis according to their needs, the source said.
Internally, Lee and core members of the task force regarded the recent bitter fight over using part of Fanling golf course for housing as "a hard lesson" in policy delivery.
After the government announced a plan to build 12,000 public flats on nine hectares (22 acres) of the course, those objecting to it produced a series of environmental impact assessments, with golf tournament organisers, tycoons and politicians among those who spoke against the proposal at a public hearing.
"The resourceful Hong Kong Golf Club carefully orchestrated efforts to spin the discussion. They just caught the government off guard," the source said.
At least two members of the Executive Council, Lee's top body of advisers, questioned the urgency of acquiring the club's land.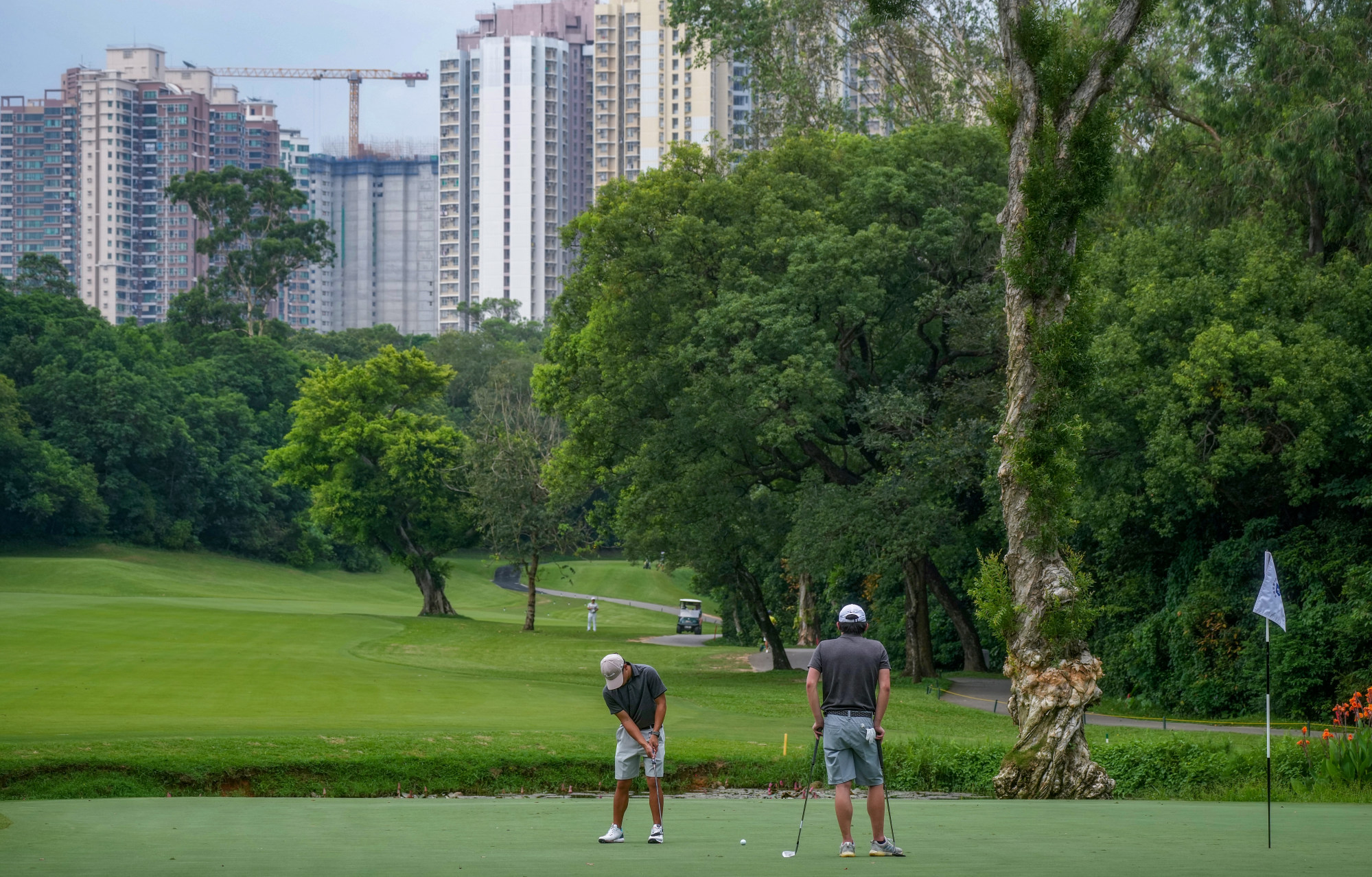 Exco member and commercial sector lawmaker Jeffrey Lam Kin-fung told the Post he preferred leaving the golf course alone as taking part of it for housing would be "like cutting one of the limbs from a human".
Earlier this month, the Planning Department proposed to temporarily rezone the land for "undetermined" use instead of the earlier "residential use" zoning, to allow flexibility to adjust the plans.
A former housing official said the government's handling of the situation appeared weak and indecisive.
"Lee even failed to keep his de facto cabinet in tune with government thinking. His handling of this land will be an indicator of how his administration tackles vested interests in the next four years," the former official said.
In contrast, Lee's team saw the delivery of its labour import plans to ease the manpower crunch as "a good example" of the administration's effectiveness.
The government
is set to import
20,000 workers to ease shortages in the construction, transport and aviation sectors. Quarantine facilities will be turned into central dormitories for non-local workers.
Although the government bypassed vetting by the Labour Advisory Board, so far the opposition to its plans was "manageable", said a key member of the task force.
"No industrial action, no large-scale protests, just walkouts by labour representatives," the insider said. "The administration relied on officials' rounds of lobbying and communication to address workers' concerns."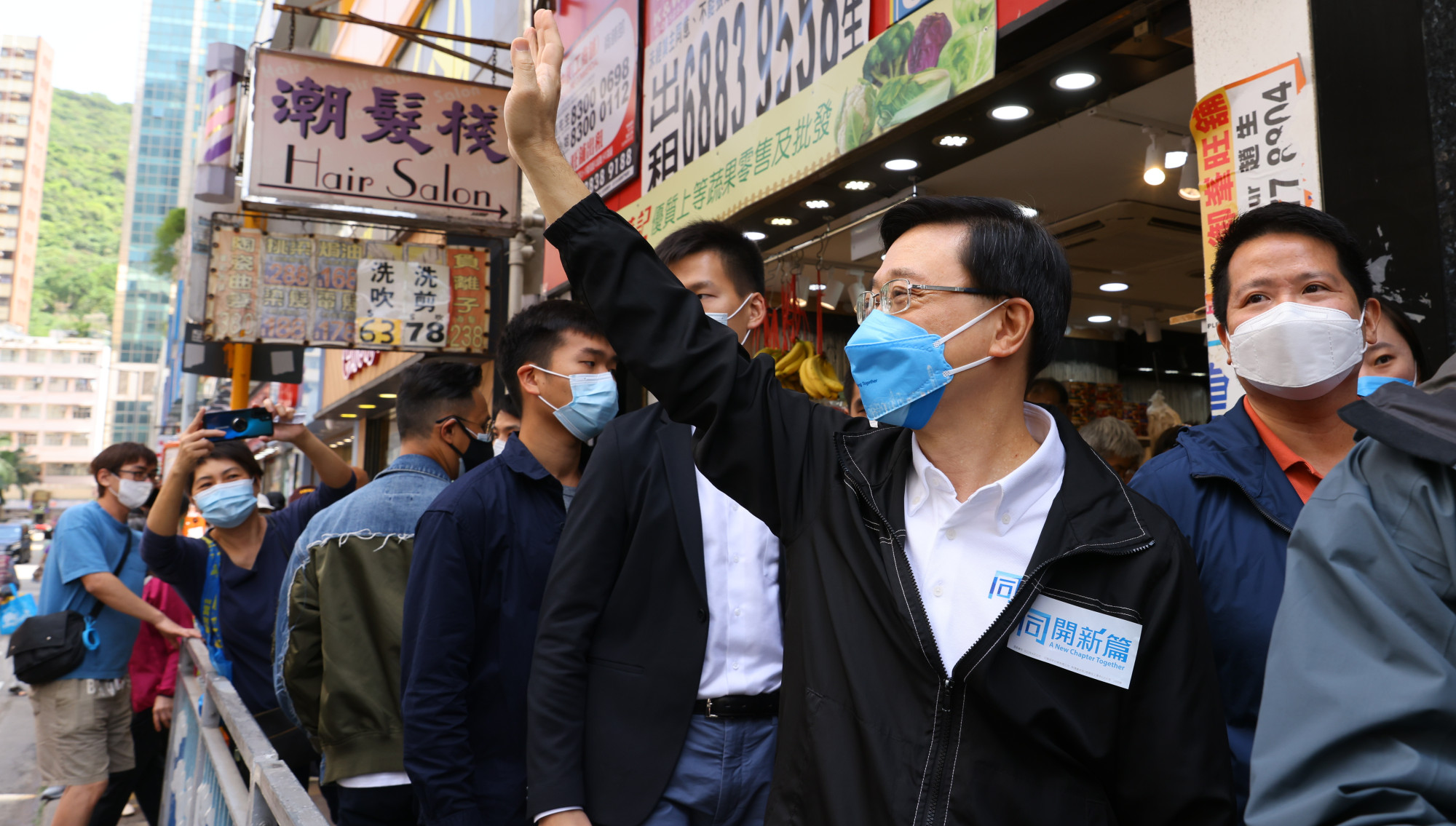 A hardworking listener who values policy research
Veteran government employees said Lee, whose entire career was in security, was a very different leader compared with his predecessor Lam, a civil servant with administrative experience in many policy areas.
"Both are demanding, but in different ways. Lam was familiar with policies. Her tasks for us were very specific. If it turned out not the way she wanted, she would take over and redo it herself," said a veteran senior civil servant who worked closely with both city leaders.
"Lee spends more time than Lam on seeking views before making decisions. He seldom instructs us how a task should be done. He usually sets a direction and asks us to deliver results."
Often described as "tactful", "hardworking" and "loyal", Lee took only 2½ days of leave in the past year, the Chief Executive's Office told the Post.
He created three senior posts of deputy secretaries, revived a policy unit, and surrounded himself with a large group of advisers. Insiders said a key task on the policy unit's to-do list was to improve the government's targeted poverty alleviation strategies to ensure social resources were directed to those most in need.
In a reply to the Post, the policy unit listed its major goals, which included suggesting areas of significance for the city's integration into national development, examining international relations and discovering factors that were conducive to social harmony.
In March, a 34-member advisory body was formed. In May, 56 academics and business leaders with extensive experience of the mainland
were appointed
to three expert groups under the Chief Executive's Policy Group, headed by Stephen Wong Yuen-shan, former research head of the pro-Beijing Hong Kong Foundation.
More than 50 experts had their first meeting earlier this month.
"Some flew all the way from Beijing and Shanghai to listen to a four-minute speech by each expert. But it is a good start that they enlisted heavyweights from the mainland to complement the insufficiencies among civil servants," said Henry Ho Kin-chung, one of the advisers and a former political assistant to the secretary for development.
The approach differs sharply from previous iterations of such brains trusts. When Ho worked as a full-time researcher in the administration's Central Policy Unit for four years, for example, he said the team met the city leader every two weeks to deliberate on policies. When this unit was refashioned as the Policy Innovation and Coordination Office during Lam's term, individual departments took charge of policy assessments in their own areas.
Lee and his team also revived consultation sessions with representatives from media outlets on the drafting of his policy address, something his predecessor Lam cancelled during her term.
"Lee is on the right track to back up policy delivery with research and advice from outside the government," Ho said. "The key to success lies in having an effective collaboration mechanism for experts to weigh in on a regular basis."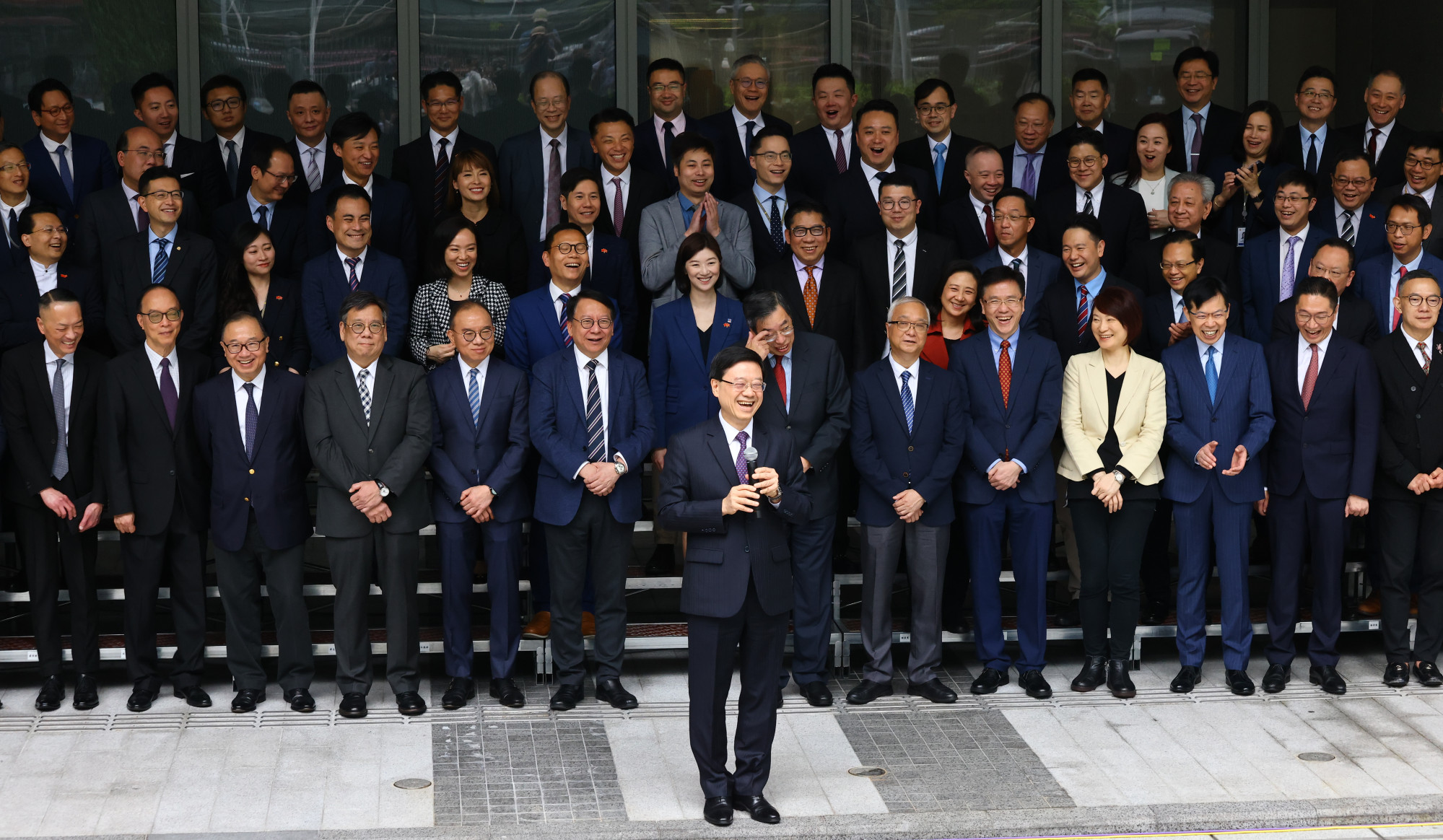 'Honeymoon is over'
Latest poll numbers from the Hong Kong Public Opinion Research Institute suggest that Lee's second year in office will present more tests of his leadership.
His approval ratings went from 53.8 per cent at the start of his term to a peak of 59.2 per cent in February, when most Covid-19 measures were lifted.
Then, despite the absence of major blunders, his ratings slid to 51.1 per cent in June, the lowest during his first year in office. Compared with previous city leaders, this is the second lowest rating at the one-year mark after the 46.5 per cent scored by Leung Chun-ying in 2013.
"Lee entered office with a popular saying 'ABC' – 'Anyone But Carrie' – after Lam's tenure was marked by political crises and a devastating Covid-19 outbreak," said political commentator Johnny Lau Yui-siu.
"Now, his honeymoon is over. He can't win applause simply by 'working hard' to achieve policy targets on paper with Beijing's support."
Lau pointed to recent incidents that caused unhappiness, including the overhaul of the city's district councils which saw the number of directly elected councillors slashed drastically.
The authorities had also been ambivalent about how to handle more than 6,000 outstanding cases related to the 2019
anti-government protests
, and cases under the national security law introduced in 2020, he added.
As of June 23, 259 people had been arrested for acts allegedly endangering national security, with about two-thirds charged so far. Eighty people have been convicted.
Lee has pledged to press ahead over the coming year with legislation for Article 23 of the
Basic Law
, the city's mini-constitution, which is a local version of the national security law.
With trust in the government still low, John Burns, honorary professor at the department of politics and public administration at the University of Hong Kong, said Lee's administration had to understand that "results are co-produced" and needed people's active cooperation and respect.
"Engaging citizens is the key, not marginalising them," he said. "Public consultation can build trust, legitimacy and lay the foundation for more stable state-society collaboration in Hong Kong.
"The government appears to believe that it doesn't have time for that, which is a dangerous position."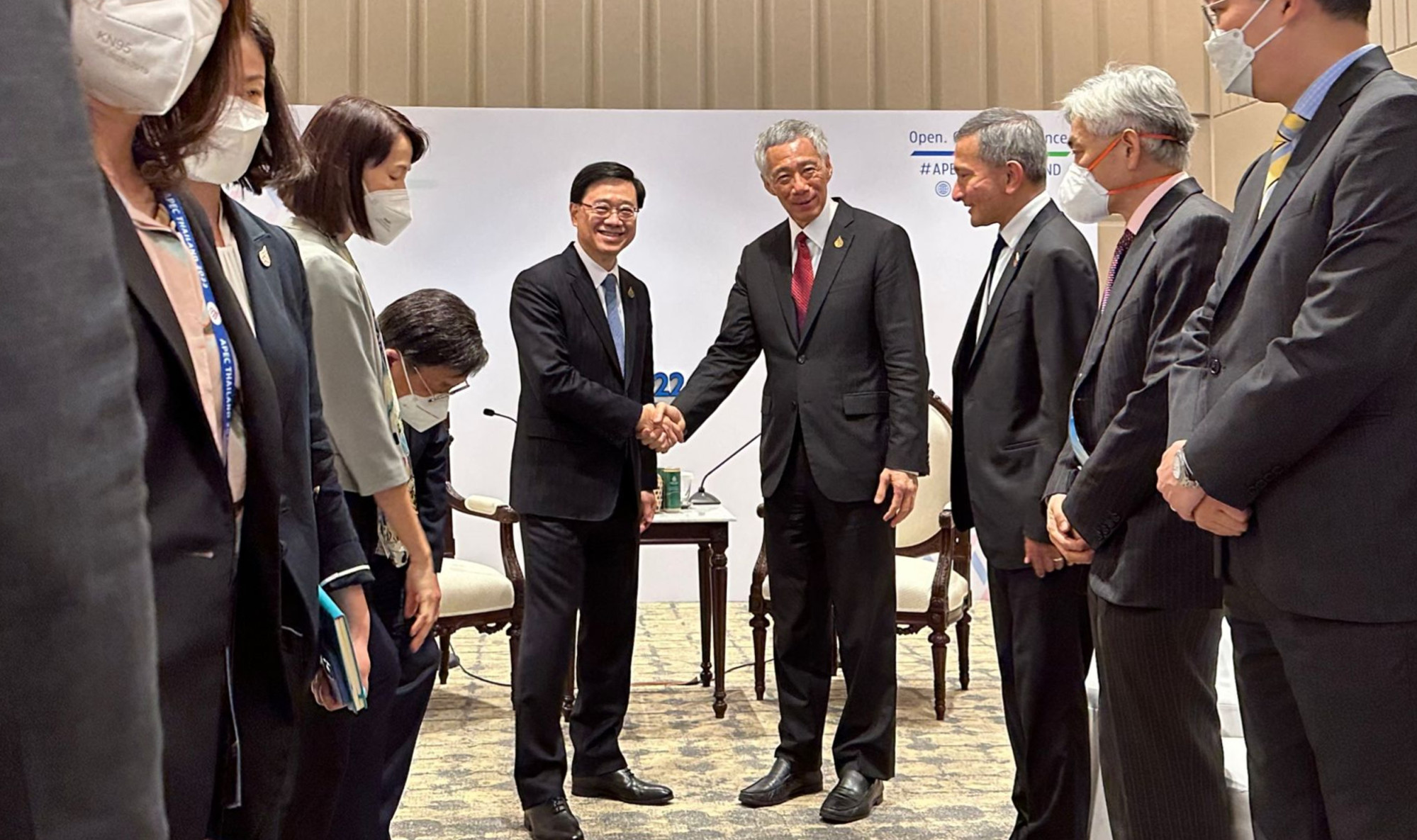 Speaking on condition of anonymity, a seasoned official suggested it was time for Lee to review the administration's priorities to tackle frustrations experienced by some government employees who were already complaining that they were caught in a "daily, endless pursuit" of meeting KPIs.
"What we measure is what we should treasure," the official said. "Some goals are important but not quantifiable, for example rebuilding trust with the people and enhancing their sense of belonging to Hong Kong. We have no time to even think about them."
On his diplomatic skills, Lee has won praise for improving the city's relationship with Beijing, but daunting challenges remain in repairing ties with the West.
He has been eager to establish new ties with leaders in the Middle East and Asean countries, but recently faced a fresh round of pressure by the European Parliament over the "deterioration of fundamental freedoms" in Hong Kong.
A key indicator will be whether Lee, who has been under United States sanctions since 2020, will attend an Asia-Pacific Economic Cooperation (Apec) summit in San Francisco in November. Hong Kong joined the economic grouping in 1991, but US-sanctioned individuals cannot enter the country unless a waiver is granted.
But Professor Lau Siu-kai, of semi-official Beijing think tank the Chinese Association of Hong Kong and Macau Studies, is not worried.
He said Beijing would play an increasingly important role in ensuring Hong Kong's development under its pledge to uphold the "one country, two systems" principle.
Chinese President
Xi Jinping
has said the next five years will be crucial for Hong Kong "to break new ground" in moving from governance to greater prosperity.
"Pressure from all sides is mounting on Lee, but he is not fighting the battle alone," Lau said. "Hong Kong's uniqueness as an international hub with a common law system will only be further highlighted if geopolitical tensions continue to escalate."