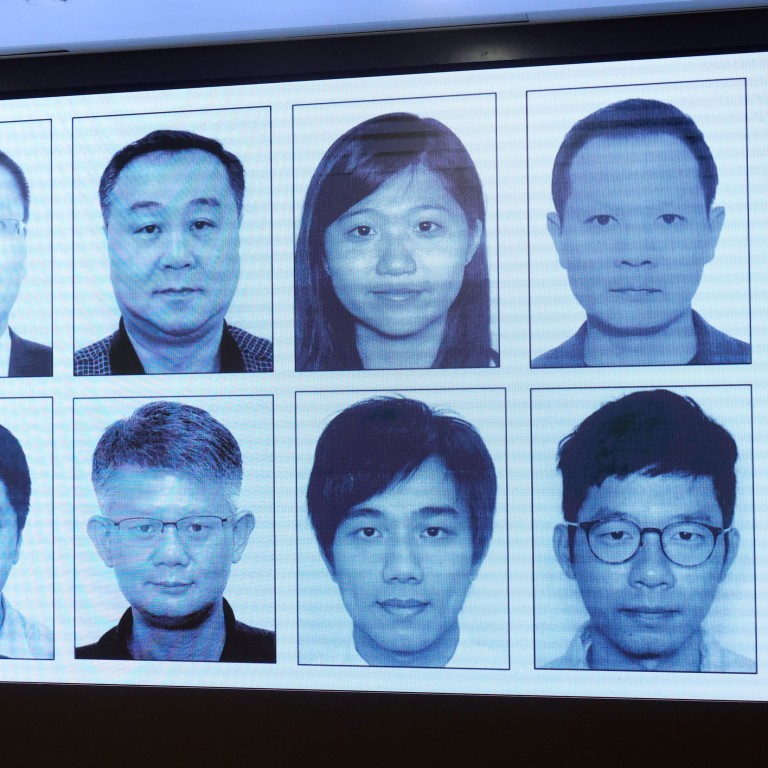 Beijing hits back at US for 'desecrating' Hong Kong's rule of law after country accuses city authorities of harassing wanted activists' families
China's foreign affairs office in Hong Kong slams US over double standards, points to country's own 'airtight' national security legislation with 'long-arm jurisdiction'
US State Department earlier accused Hong Kong authorities of ongoing harassment of family members of five wanted activists and jailed opposition figure Joshua Wong
Beijing has hit back at the US for "desecrating" Hong Kong's rule of law after city authorities were accused by Washington of "ongoing harassment" against the family members of five wanted activists and a jailed opposition figure.
A spokesman for China's foreign affairs office in Hong Kong on Sunday hit back at the US, describing such claims as double standards since Washington had its own "airtight" national security legislation and employed a "long-arm jurisdiction" to impose "illegal and unilateral sanctions" on other countries.
"No country can sit idly by and ignore acts that endanger national security," he said.
The spokesman added that Hongkongers had continued to enjoy rights and freedoms guaranteed under a "safer environment" since the city's own legislation was introduced, but argued such liberties should not curtail national security.
Beijing's remarks came after the US State Department on Friday accused Hong Kong authorities of "ongoing harassment" against the family members of the activists.
The country's statement named five individuals wanted by Hong Kong police and a jailed activist in the city, whose family members and acquaintances have been detained and questioned by officers.
They are Anna Kwok Fung-yee, Elmer Yuan Gong-yi, Dennis Kwok Wing-hang, Christopher Mung Siu-tat, Nathan Law Kwun-chung and Joshua Wong Chi-fung, who is behind bars.
"This deliberate campaign to intimidate and silence individuals for exercising their human rights and fundamental freedoms is a further step in the erosion of freedoms in Hong Kong," department spokesman Matthew Miller said.
Hong Kong authorities earlier issued their own response and countered that the US was attempting to "demonise" the city's national security officers.
A city government spokesman on Saturday stressed that law enforcement actions taken by the police's national security department were "reasonable, rational, legal and indeed necessary".
Speaking ahead of his official trip to Vietnam and Singapore, Secretary for Security Chris Tang Ping-keung on Sunday reiterated the government's stance and noted the US itself had "over 20 [national security] related laws".
"Why are you allowed to protect your own national security, but when Hong Kong officers try to do the same, you attack us?" he said.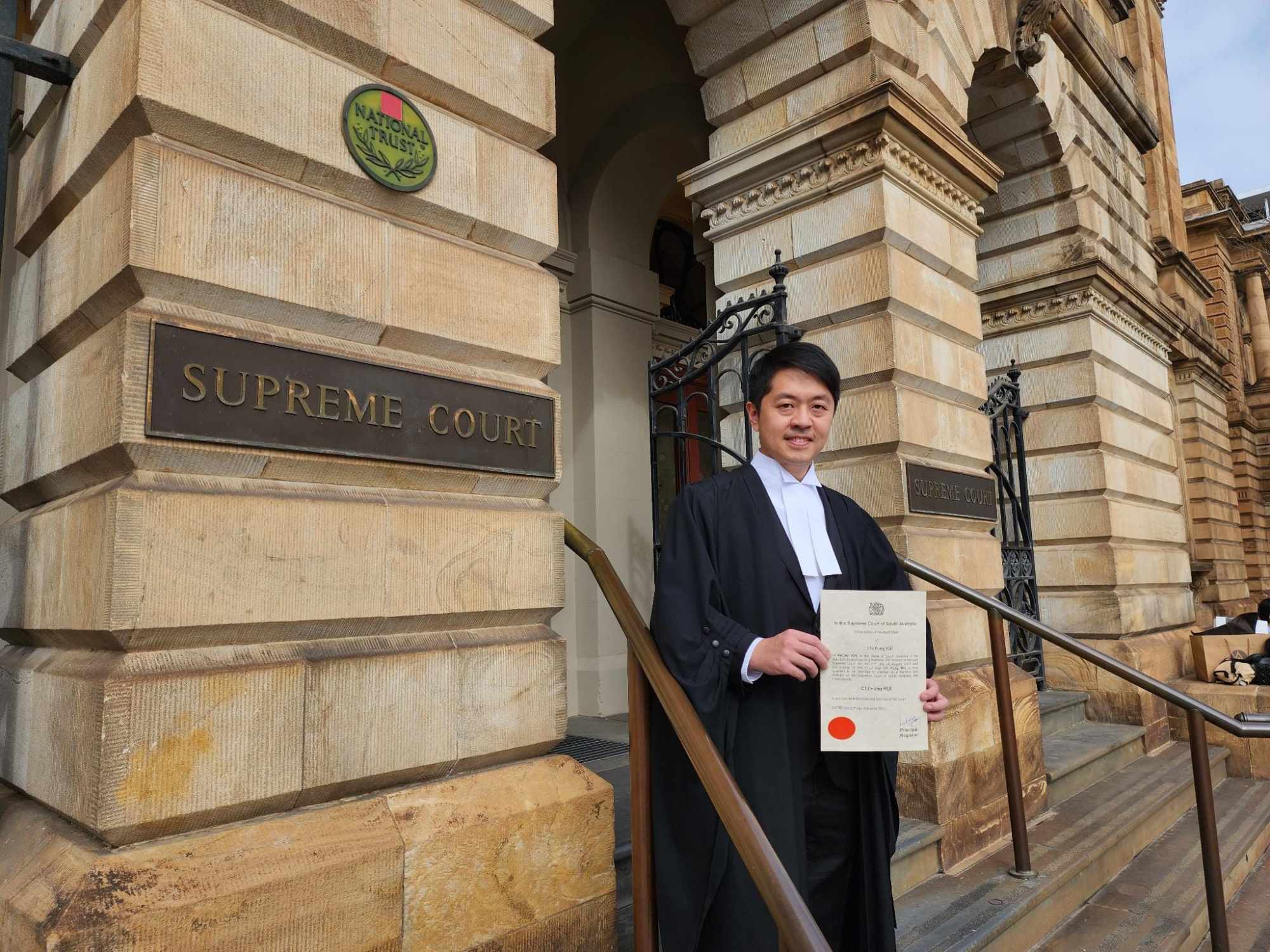 Other activists wanted by police, who also have a HK$1 million (US$127,487) bounty on each of their heads for alleged national security offences, include Ted Hui Chi-fung, who recently became a lawyer in Australia after fleeing the city in 2020.
Hong Kong legislator Junius Ho Kwan-yiu on Friday suggested a tit-for-tat response to Australia's decision to admit Hui as a lawyer.
"How can our judiciary turn a blind eye and keep Australian judges on the Court of Final Appeal?" he said.
Four of the 11 overseas non-permanent judges on Hong Kong's top court are from Australia, including Justice Patrick Keane, the only overseas judge to be appointed after the Beijing-imposed national security law came into force.
Before his appointment in 2023, Keane, a former Australian high court judge, said foreign judges should not "vacate the field" because of the security law.
Hong Kong's justice minister Paul Lam Ting-kwok on Saturday dismissed Ho's suggestion of sacking Australian judges.
He noted that the practice of appointing overseas judges to the top court stemmed from Article 82 of the Basic Law, the city's mini-constitution.
"This set-up is very important for Hong Kong to consolidate [its status as] an international legal hub," he said while concluding an official visit to Beijing.
"Every non-permanent judge appointed in more than 20 years since the city's handover enjoys a prestigious international reputation. They have in fact been very conducive in reinforcing the reputation of Hong Kong's legal system."
Hong Kong was handed over from British to Chinese rule in 1997.
Hui, 41, left the city while on bail awaiting trial for charges related to anti-government protests in 2019, sparked by a now-withdrawn extradition bill. The former legislator quit the Democratic Party and eventually settled down with his family in Australia, where he continued his law studies.
After the Supreme Court of South Australia determined Hui was fit to be admitted as a lawyer, Lam reiterated that the former opposition lawmaker had been convicted of common assault and contempt of court.
"[He] submitted false instruments to the court, inducing the court to relax his bail conditions that enabled him to abscond overseas. I believe that people have a fair judgment of this person's character," he said.
Police in the city have recently detained family members and acquaintances of the wanted activists for questioning.
One of the most high profile incidents included a raid of Law's family home, where his parents and older brother were briefly detained and questioned.
Pro-establishment legislator Eunice Yung Hoi-yan and her husband Derek Yuen Mi-chang, the son of Yuan, were also questioned in late July.